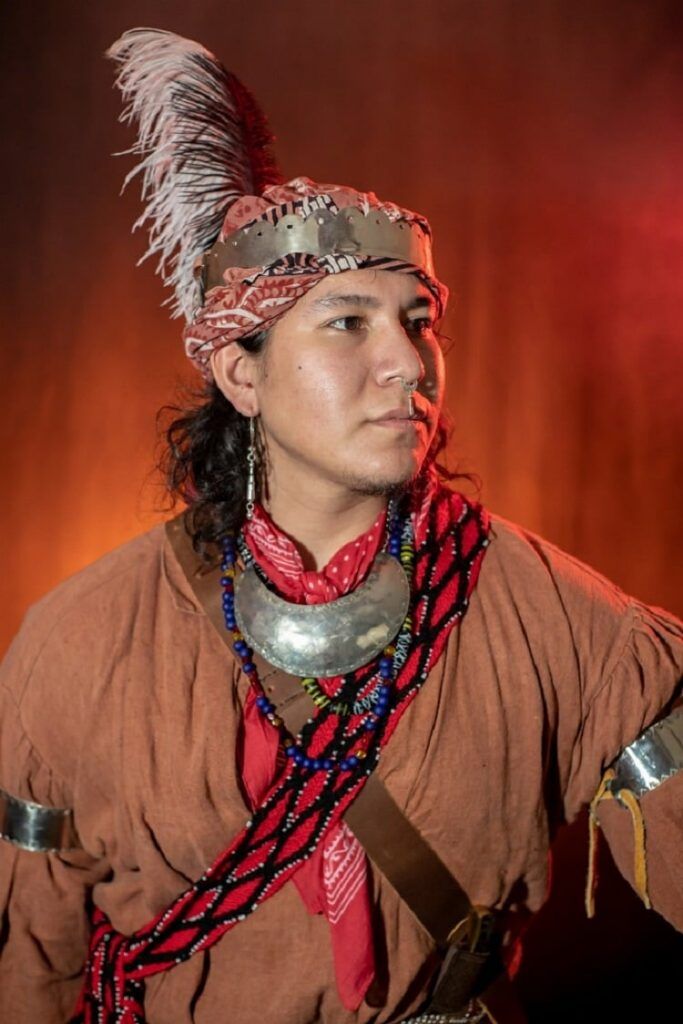 November 30, 6 p.m.
Event Navigation
On Wednesday, November 30, at 6 p.m., the Oklahoma Historical Society (OHS) will present another free event in its History OffCenter series.
Jake Tiger (Seminole), historical preservation officer for the Seminole Nation, will lead the discussion about "Historic Native American Regalia in Today's Society" at OK Cider Co., located at 705 W. Sheridan Ave. in Oklahoma City. Tiger (pictured above) is an expert on Seminole textiles and traditional garments.
History OffCenter is a series from the OHS focused on immersive, engaging experiences. With an emphasis on community outreach, this series features programs that explore a variety of Oklahoma history topics and historical eras.
For more information contact Sarah Dumas, 405-522-0785 or sarah.dumas@history.ok.gov.