By: Mary Leaver, Citizen Potawatomi Nation Public Information Department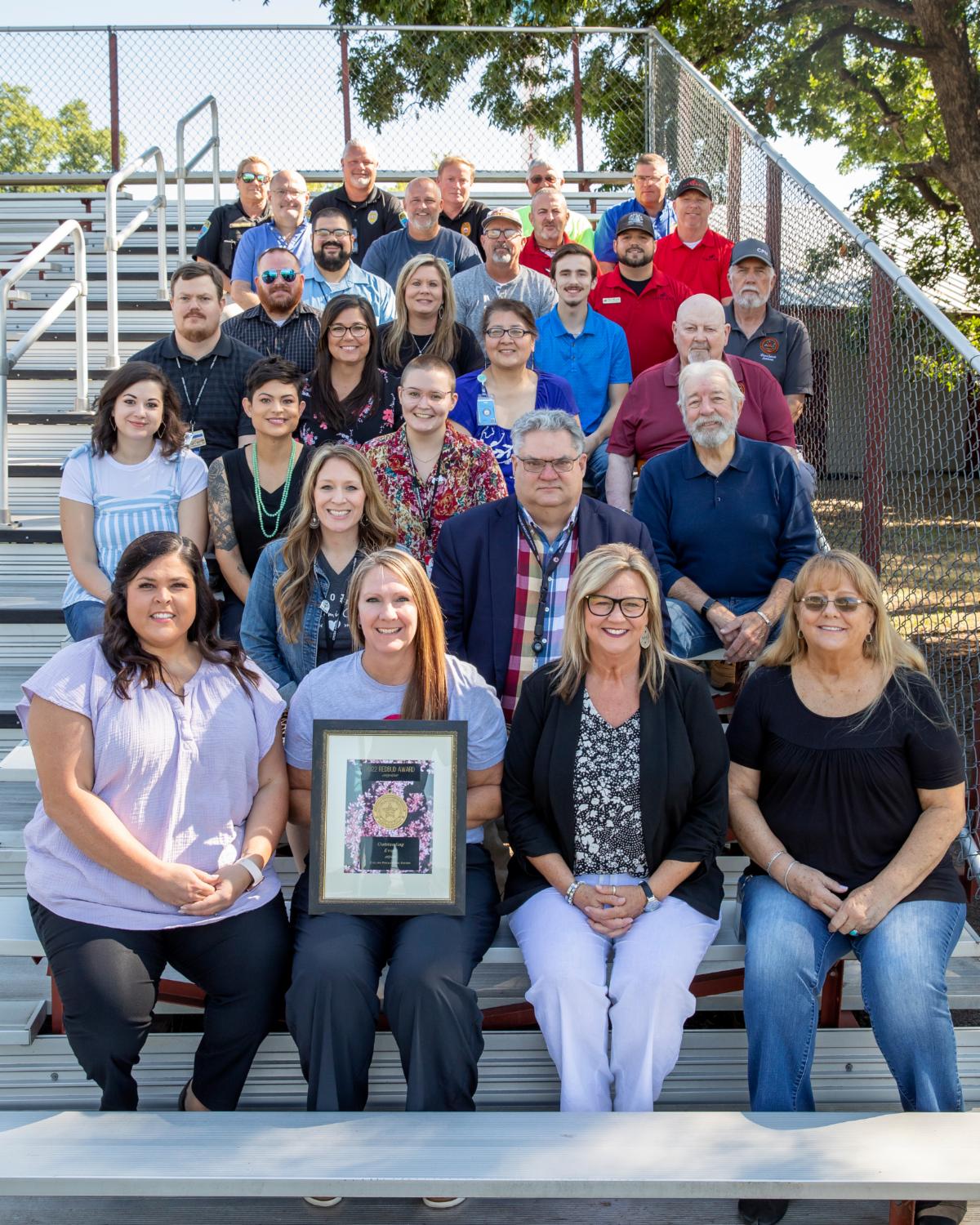 The FireLake Fireflight Balloon Festival received the Outstanding Event award during the 2022 RedBud Awards, hosted by the Oklahoma Travel Industry Association. For the past 25 years, the RedBud Awards have recognized Oklahoma's top tourism attractions, events, programs and organizations for their outstanding efforts to serve and promote Oklahoma's tourism industry, according to the OTIA website."(The RedBud Award) really gives a lot of credibility to the award winners because they had some stiff competition. They had to be very good at what they do to be recognized," said Debra Bailey, president and chief executive officer of the Oklahoma Travel Industry Association.
The call for contest entries is sent to the entire tourism industry in Oklahoma, she said. A panel of impartial judges with tourism expertise reviews each entry and evaluates it based on several factors."What the judges look for is the impact financially the event may have on their community. They review budgets, and they look at the promo of the event and how many people were in attendance," Bailey said. "Judges usually go on (event) websites and verify information, but it's up to the person doing the entry to basically identify what made their events, their attraction, their publication special and make that information available to the judges."This year, 93 organizations applied for awards. There were 37 awards presented in 17 different categories.Held annually in August in Shawnee, the FireLake Fireflight Balloon Festival is free to the community. The event hosts two days of balloon rides, food, crafts, music, fireworks and more at the Citizen Potawatomi Nation's powwow grounds. The nightly balloon glow draws visitors from across Oklahoma, the region and even the U.S. Last year, nearly 30,000 people attended over two days.In 2017 the inaugural event drew an estimated 15,000 to 20,000 visitors. It was the vision of CPN Vice-Chairman Linda Capps, who wanted to provide an affordable day of family entertainment for the community and bring people to visit the Tribal enterprises that comprise the FireLake area.
That year, balloonmeister Pat Harwell contacted other balloon pilots to participate. Pilot Bill Bussey brought his balloon, Blue Diamond, to the festival. Bussey holds 15 world records and 30 national records for flight distance and duration. Other world record holders were quick to sign on."I was so surprised to hear we won the award," said Dennette Summerlin, CPN administrative assistant. "As Ms. Capps had hoped, this event has put CPN on the map. (Public Information Director) Jennifer Bell always said that it was hard to compete with events like the State Fair of Oklahoma, but this award gets us one step closer to that dream."Beginning in January, a committee comprised of 35 CPN employees begins planning the event. They divide tasks depending on each employee's area of expertise. Summerlin believes that expertise is what makes for a successful event."This event would not be possible if it were not for the committee as a whole," she said. "We have a great group that understands the enormity of hosting such a large-scale event."In addition to the event planning leading up to the weekend of the festival, preparation begins several months in advance for CPN's Public Information staff.
Graphic Designer Emily Guleserian designs promotional materials for the festival. Her work appears on everything from banners to beach towels and is widely shared on social media.Music fans will be pleased to learn the 2022 Balloon Fest includes several live music performances. The Grand Casino's Play It Loud series features Levi Parham at 5 p.m. Friday and Dustin Pittsley at 7 p.m. on Friday. Play It Loud presents Mike Hosty at 5 p.m. on Saturday night. Tyler Maxwell and the Outsiders appear Saturday at 6:15 p.m. and Cam Allen will play 7:30 p.m. Saturday night. Saturday closes with a 9:30 p.m. set by Bryan White and Andrea Pearson.The City of Shawnee's tourism department, Visit Shawnee, took top honors as the Tourism Department of the Year. Visit Shawnee has been an important partner with the Balloon Festival. Stacy Cramer Moore, Visit Shawnee Director of Tourism, noted that Shawnee has been working toward a broad base of resources to increase tourism and foster community pride. OTIA CEO Debra Bailey said the association has noticed an increase in partnerships throughout the state."It's smart for communities to be engaged and to reach out to the tribes or for the tribes to reach out to them. We can only leverage everyone's power when they're working together," she said. "Kudos to those tribal nations that do work within their communities in their surrounding counties because I can't help but think that it makes everyone stronger as a result."

The 2022 FireLake Fireflight Balloon Festival will take place Aug. 12-13 in Shawnee.
To learn more, visit firelakeballoonfest.com.

Find the RedBud Awards online at otia.info.