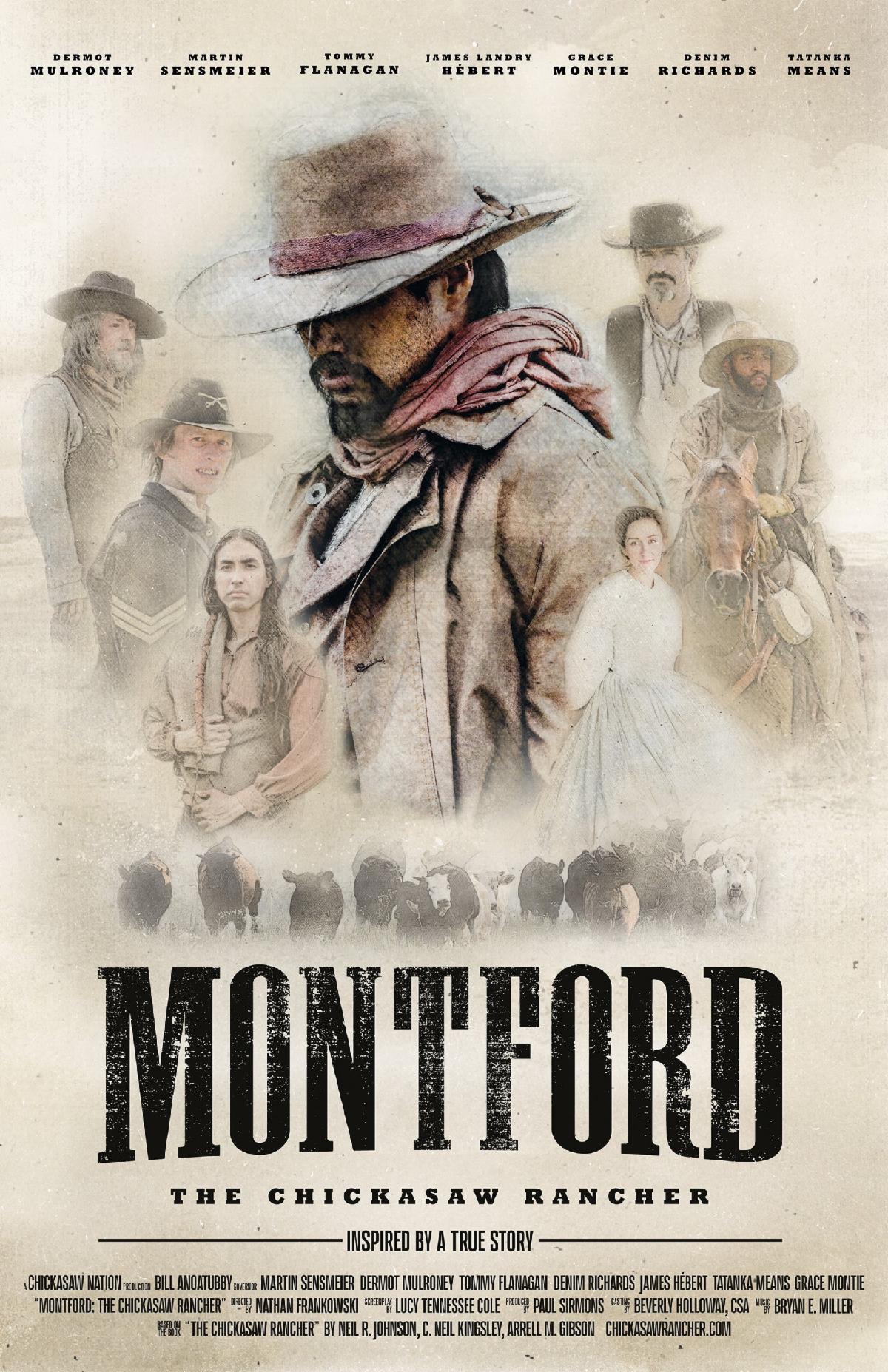 Acclaimed First American actors, filmmakers to attend
SULPHUR, Okla. – "Montford: The Chickasaw Rancher" will be in the spotlight Saturday, March 11, as the Chickasaw Cultural Center's Holba' Pisachi' Native Film Festival returns.
The Holba' Pisachi' ("Showing Pictures") Native Film Festival provides a dynamic avenue to share Chickasaw and First American culture.
"The film festival is important because it allows us to carry on a form of storytelling, which is important in First American traditions," Fran Parchcorn, Chickasaw Cultural Center executive officer, said. "We are celebrating and uplifting Native filmmakers who are working to preserve our culture."
A Chickasaw Nation Productions film, "Montford: The Chickasaw Rancher," will have its first-ever film festival screening at Holba' Pisachi'. The film was recently named by Collider.com as one of the "Best Westerns on Netflix Right Now."
"Montford: The Chickasaw Rancher" cast members Martin Sensmeier (Tlingit, Koyukon- Athabascan), Tatanka Means (Oglala Lakota, Omaha, Navajo) and James Landry Hébert, as well as content producer Jeannie Barbour (Chickasaw) will headline the event.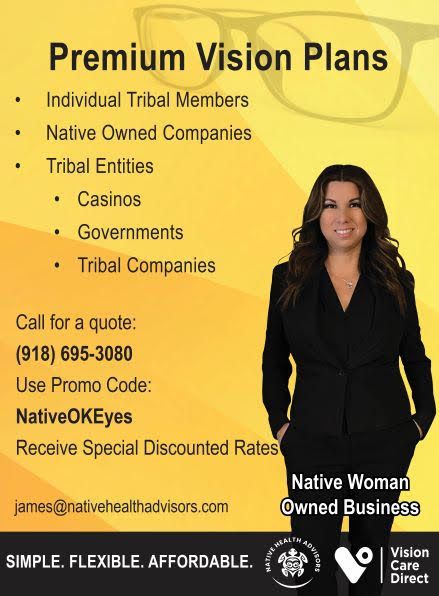 Sensmeier stars as Montford Johnson, the historic Chickasaw rancher who overcame great hardships and tragedies while establishing a vast ranching empire along the famous cattle highway of the American West, the Chisholm Trail.
He also co-starred in 2016's "The Magnificent Seven" and has appeared in recurring roles in major television series including "Westworld," "Yellowstone" and "1883." Sensmeier serves as an ambassador for The Native Wellness Institute and the Boys & Girls Clubs of America.
Means plays Rising Wolf in the Chickasaw Nation Productions feature film.
An award-winning actor and comedian from Albuquerque, New Mexico, Means was recently named "Entertainer of The Year" by the National Indian Gaming Association. His most recent film, "Killers of the Flower Moon," directed by Martin Scorsese, is set to be released this year. Means is also cast in Kevin Costner's new epic western saga, "Horizon."
He also performs stand-up comedy throughout the United States and Canada, spreading laughter and messages of inspiration to all ages.

Hébert, of Lafayette, Louisiana, plays Sgt. Richter. He was recently featured in Taylor Sheridan's critically acclaimed "1883," starring opposite Sam Elliott, Tim McGraw and Faith Hill, and was a series regular in the NBC series "Taken." Hébert also played a recurring character in the Netflix series "Stranger Things" and appeared in season one of the HBO series "Westworld."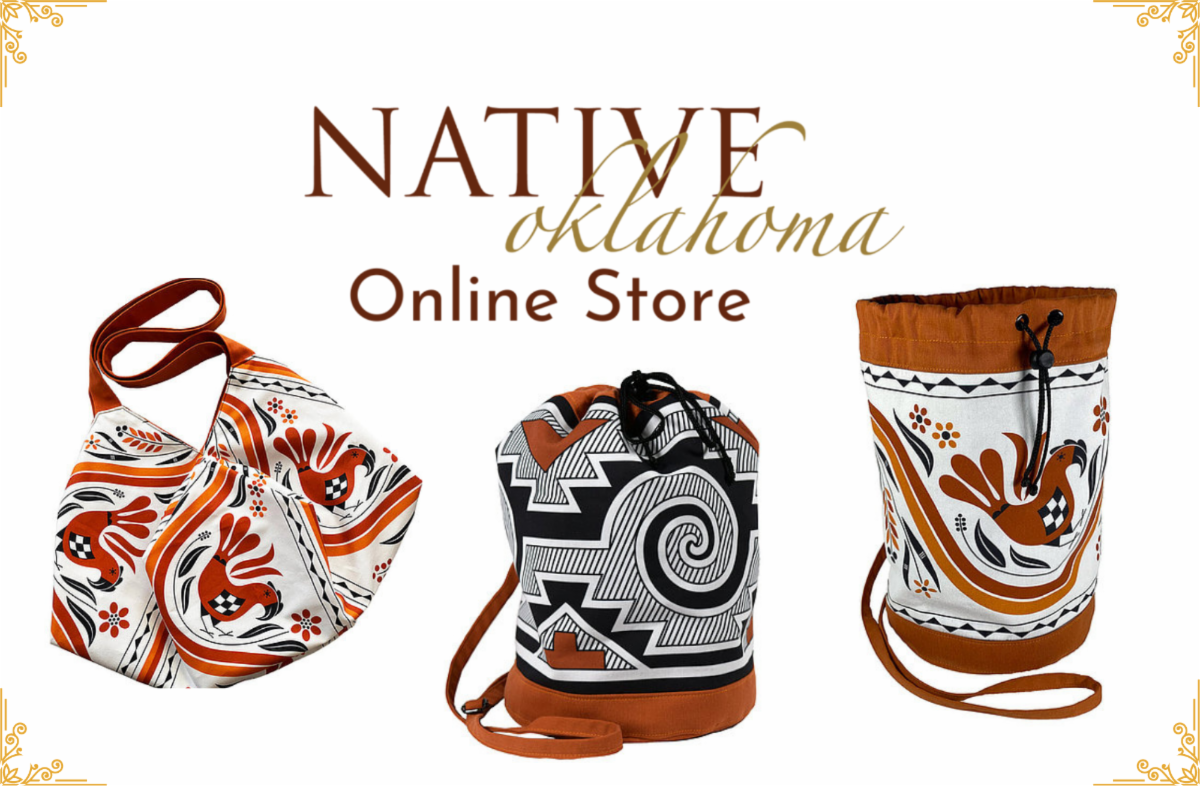 Chickasaw Nation Productions Content Producer Jeannie Barbour, Ada, Oklahoma, has written for a variety of books and periodicals focused on Southeastern tribal history and culture. She has served on the Oklahoma Film Commission, the National Trail of Tears advisory board and is a Leadership Oklahoma graduate. Barbour is a graduate of Oklahoma State University and the University of Denver's Publishing Institute and has completed graduate coursework in museum studies and First American history. She has served the Chickasaw Nation since 1987.
Also scheduled to appear is John Fusco, an award-winning film and television screenwriter and producer. His screenplays include "Crossroads," "Young Guns," "Young Guns II," "Thunderheart," "Hidalgo," "Spirit: Stallion of the Cimarron" and "The Highwaymen," just to name a few.
Other guests include filmmaker Ben-Alex Dupris, (Colville Confederated), Coulee Dam, Washington; filmmaker Mark Williams (Choctaw), Bennington, Oklahoma; and American Indian Alaskan Native Tourism Association (AIANTA) board President Emerson Vallo (Pueblo of Acoma), Acoma Pueblo, New Mexico.
The film festival will showcase four short documentaries, including "Montford Johnson: An Original Brand," two feature- length documentaries and the headlining film, "Montford: The Chickasaw Rancher."
"With a theme of 'Cultural Renaissance through Indigenous Cinema,' we are excited to share an exciting selection of First American films from genres of documentaries and dramas," Parchcorn said.
Film screenings include: "Montford: The Chickasaw Rancher," "The Wind and the Reckoning," "Inhabitants: Indigenous Perspectives on Restoring our World," "Emergence: Acoma Sky City Cultural Center," "Oklahoma Talent," "NuWu Means the People," "The Journey of Tiak Hikiya Ohoyo, " "The Thistle Becomes the Dart" and "Montford Johnson: An Original Brand."
Activities begin at 10 a.m. and include film screenings, panel discussions, question and answer sessions with Indigenous filmmakers and red carpet photo opportunities. A complete schedule is listed below. Schedule is subject to change.
The First Americans Museum, Oklahoma City and the Choctaw Cultural Center, Durant; will host information booths at the film festival.
"We hope all attendees are culturally enriched and enlightened by the film festival," Parchcorn said.
The Holba' Pisachi' Native Film Festival is open to the public at no charge.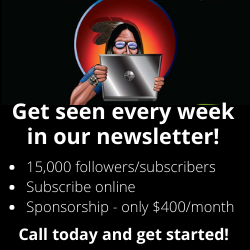 The Chickasaw Cultural Center, 867 Cooper Memorial Drive, is open Tuesday- Saturday, 10 a.m.-5 p.m.
For more information, call (580) 622-7130 or visit ChickasawCulturalCenter.com.
Holba' Pisachi' Native Film Festival Schedule
"Cultural Renaissance through Indigenous Cinema"
10 a.m. – Welcome
10:05 a.m. – Chikasha Hilha' Himitta' group stomp dance
10:20 a.m. – "The Journey of Tiak Hikiya Ohoyo" by Mark Williams (Choctaw)
11:10 a.m. – "Montford Johnson: An Original Brand" by Chickasaw Nation Productions
11:52 a.m. – Panel moderated by Chickasaw Nation Productions Content Producer Jeannie Barbour (Chickasaw) and including Martin Sensmeier (Tlingit, Koyukon- Athabascan), Tatanka Means (Oglala Lakota, Omaha, Navajo) and James Landry Hébert
1:25 p.m. "NuWu Means the People" by Ben-Alex Dupris
1:30 p.m. – "Inhabitants: Indigenous Perspectives on Restoring our World" by Ben-Alex Dupris (Colville Confederated)
2:36 p.m. – Q&A with Ben-Alex Dupris, film producer
2:46 p.m. – "Oklahoma Talent" by Lea McCormick (Muscogee) featuring Natalie Standing Cloud (Cherokee)
3:10 p.m. – "The Wind and the Reckoning" by John Fusco
4:44 p.m. – Q&A with John Fusco, screenwriter
4:55 p.m. – "Emergence: Acoma Sky City Cultural Center" by Rachel Preston Prinz
5:25 p.m. – Q&A with Emerson Vallo (Pueblo of Acoma)
5:35 p.m. – Red carpet and photo opportunities
7 p.m. – "Montford: The Chickasaw Rancher" by Chickasaw Nation Productions
8:36 p.m. – Q&A with Martin Sensmeier, Tatanka Means and James Landry Hébert