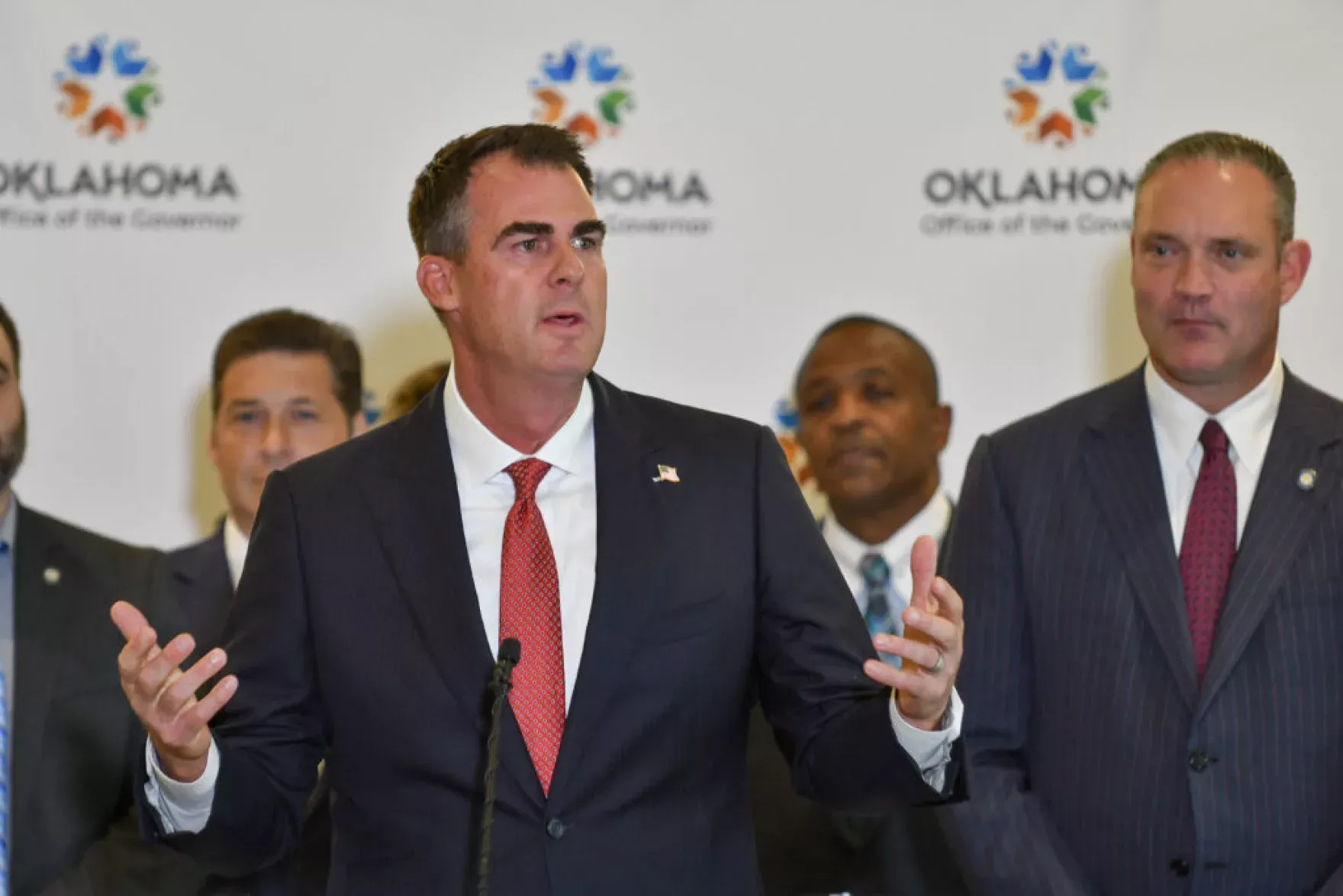 By Carmen Forman of Oklahoma Voice
Tribal officials and state lawmakers say they weren't consulted on Gov. Kevin Stitt's new plan to implement sports betting.
While Stitt was in Israel, his office unveiled an unexpected plan on Thursday to legalize sports betting. It included details on how mobile and in-person sports betting would be taxed and who could offer the new forms of gaming.
Tribal responses to the proposal ranged from curious to outright dismissive, with all Indigenous officials agreeing that the best way to legalize sports betting in Oklahoma is through the state and tribes working together.
Under Stitt's proposal, Oklahoma's tribes would have the exclusive right to offer in-person sports betting, with revenue taxed at 15%.
But the governor's proposal on mobile sports betting doesn't offer the tribes the same exclusivity, which could be a nonstarter for some.
Instead, any vendor willing to pay $500,000 for a license and $100,000 in annual fees would be eligible to offer mobile gaming, which would allow Oklahomans to place bets online. That revenue would be taxed at 20%.
As a result of state-tribal gaming compacts, Oklahoma's tribes have the sole right to offer gambling in the state. Any proposal to legalize sports betting that doesn't have their support is unlikely to pass the Oklahoma Legislature.
Choctaw Nation Chief Gary Batton said Stitt did not seek input from his tribe.
"Upon initial review, we do not believe the plan represents the best interests for the people of Oklahoma or the tribal nations that have done so much to support the state," he said in a statement.
Batton did not elaborate on what he would like to see changed.
Stitt also did not reach out to the Oklahoma Indian Gaming Association on his plan, said Chairman Matthew Morgan.
"The members of the OIGA have been preparing to receive an offer from the state on sports betting for the past couple of years, and while we appreciate Gov. Stitt finally joining the sports betting conversation, to date he has not engaged in meaningful and respectful government-to-government discussion with tribes," Morgan said in a statement.
Any attempt to legalize sports betting must involve the Legislature and a supplemental gaming compact that protects the tribes' "substantial gaming exclusivity," he said.
"To approach it otherwise is simply to invite failure," he said.
For the past year, Stitt has been an outspoken supporter of legalizing sports betting in Oklahoma.
Legislation to legalize sports gaming passed the House this year but stalled in the Senate. House Bill 1027, which proposes adding in-person and mobile sports betting as a supplement to the state's model gaming compact with the tribes, could be revived during the legislative session that begins in February.
"I promised Oklahomans if we pursued sports betting, we would do it right — and this plan does just that," Stitt said in a Thursday news release. "Thirty-five states have already legalized sports betting, and it'll be a great revenue stream for the state. Tribes will be able to add it onto their existing infrastructure, and Oklahomans can access it right from their phone."
Spokespeople for the House speaker and Senate president pro tempore said Stitt did not discuss his plans with the legislative leaders prior to Thursday's public announcement.
Sen. Bill Coleman, R-Ponca City, a co-author of HB 1027, said the governor has never reached out to offer his input on sports betting.
In a news release, Coleman said he expects the tribes will be unenthusiastic about Stitt's proposal because it asks them to give up their online share of sports gaming, which accounts for 95% of total revenues nationwide. Online sports betting is far more popular than in-person sportsbook at a casino or other venue.
"While the governor's plan might be a starting point, I'll be interested to see if he has contacted or worked with our tribal partners to get their input," Coleman said. "A lack of coordination between the executive branch and tribal leadership was the main reason our bill stalled this session. When dealing with the tribes, compacting, and the many nuances with exclusivity and future gaming negotiations, it's imperative that Gov. Stitt work in good faith with our tribal partners."
Stitt has had a rocky relationship with many of the tribes since he unsuccessfully tried to renegotiate Oklahoma's tribal gaming compacts in an attempt to get more revenue for the state.
Dan Boren, Chickasaw Nation secretary of commerce, said his tribe is interested in learning more about Stitt's plan and how it may fit within the context of current state-tribal gaming compacts.
"We believe it is imperative to work together on important and complex issues such as this in order to develop agreements that honor the rights and responsibilities of federal, state, and tribal governments," he said in a statement.
Last year, the tribes paid the state $191.5 million in gaming fees on more than $3 billion in revenue.
Stitt's sports gaming plan would prohibit bets on the performance of individual athletes, coaches or referees. Bettors would be unable to bet on player injuries or make proposition bets on collegiate sports.
---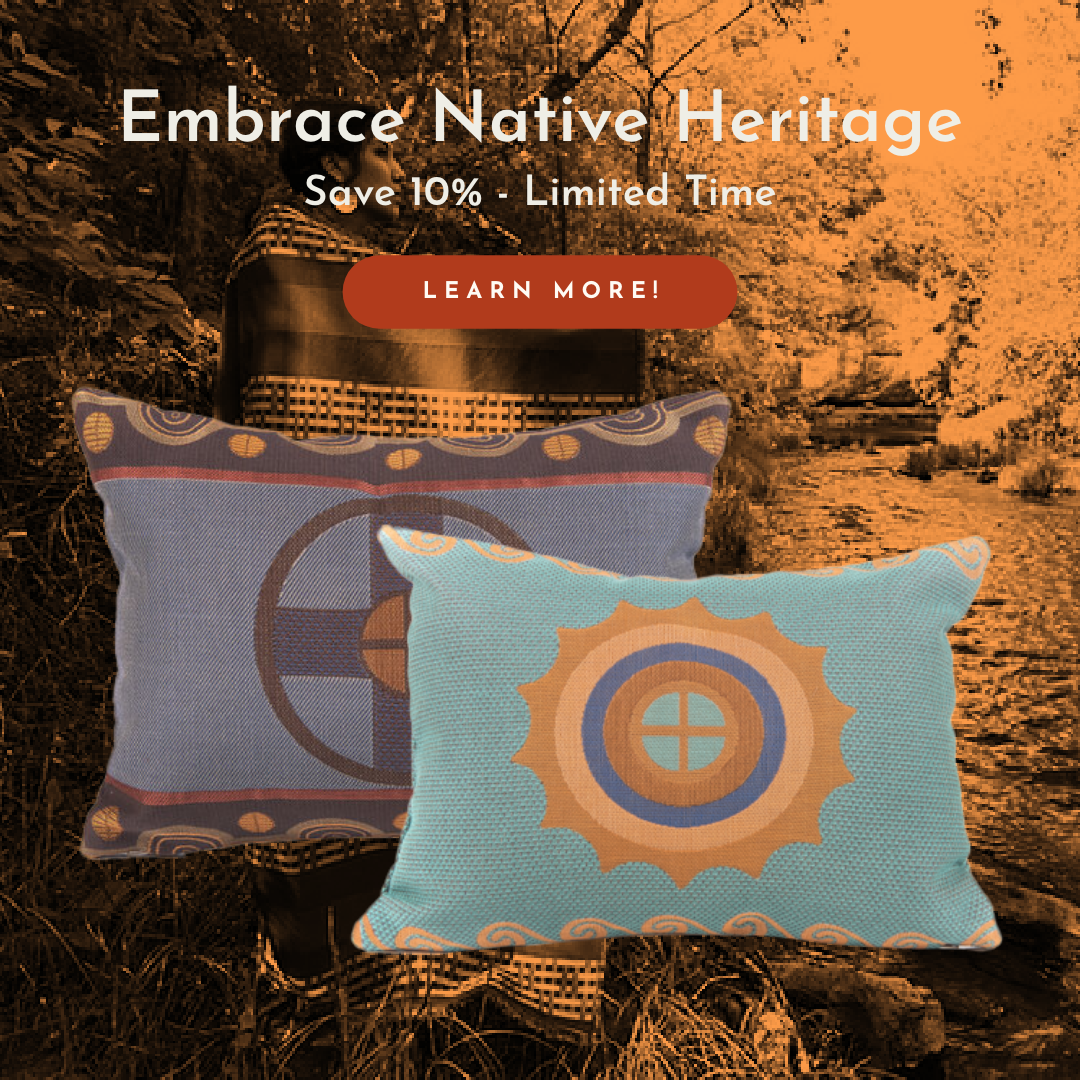 ---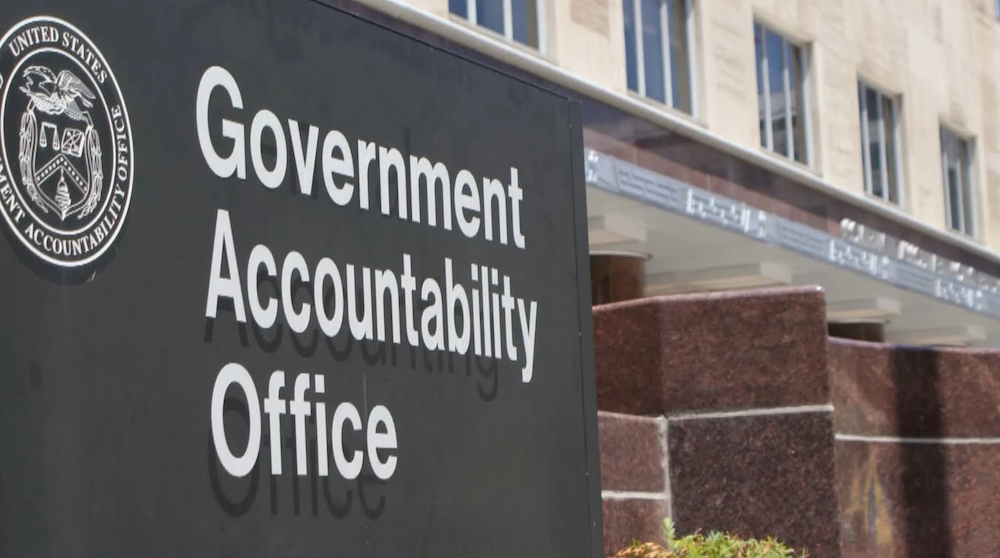 By Tribal Business News
The Government Accountability Office (GAO) has released a report concerning the real estate services provided by the Bureau of Indian Affairs (BIA), concluding that the agency frequently falls short in meeting deadlines for real estate procedures, including mortgage processing.
According to the GAO report, the BIA only met the regulatory deadline of 20 days for rendering decisions on mortgage applications approximately 72% of the time. Additionally, the BIA's record-keeping practices lack specific dates, making it challenging to monitor adherence to deadlines in other real estate transactions.
The GAO initiated the report in response to concerns expressed by five tribal entities and eight stakeholder organizations regarding the BIA's timeliness and communication in delivering real-estate services. The groups raised issues related to extended processing times, which could affect individuals' ability to purchase homes or establish businesses. Such delays could, in turn, impede lending or investment activities on tribal lands.
The report states, "All five Tribes and all eight stakeholders presented a range of concerns related to the time it took BIA to process mortgages, leases, rights-of-way, and TSRs. Specifically, they discussed a variety of adverse effects related to financing, lending and investment, and housing challenges."
Previous reporting from Tribal Business News has highlighted how inconsistencies in processing times have hindered economic development in Indian Country, impacting initiatives such as the efforts of the Tuba City, Arizona-based business accelerator Change Labs to acquire a new building for their expanding operation.
Because transactions involving trust lands involve the federal government, they can become difficult and arduous, attorney Tanya Gibbs said in a 2021 interview.
"It can be a cumbersome process," Gibbs said, noting the tight grip of federal regulations for any on-reservation real estate transactions. "Like any federal agency, sometimes you get a quick turnaround and sometimes it takes a long time."
It appears little has changed over the past two years, based on the GAO's recent findings.
The report indicates that the BIA has yet to produce a comprehensive plan for improving processing times, and data remains insufficient to accurately assess progress made in recent years. This lack of data has resulted in unclear communication between tribes and the BIA regarding the status of their applications.
The GAO has proposed six measures for the BIA to address the concerns raised in the report, including additional training on data entry requirements, enhancing the Trust Asset Accounting Management System (TAAMS) to include more data points, improved oversight on data collection, an initial assessment of processing time issues, and the adoption of performance goals to encourage the implementation of other recommendations.
In response, the BIA submitted a letter to the GAO accepting these recommendations, which is included in the report. The agency intends to provide additional training to the Division of Real Estate Services, implement new enhancements to TAAMS, including a module specifically for processing mortgages, and enhance their leasing data.
The BIA's letter states, "The Office of Trust Services supports the Department and BIA initiatives to develop strategic plans, prioritize workloads, and complete activities that will improve daily operations, delivery of trust services, and enhance relationships with tribes, trust owners, beneficiaries, stakeholders, and Federal partners. The BIA will continue identifying staff and resources, as well as reviewing and auditing procedural and TAAMS timelines to focus on short-term and long-term strategies for sustained progress of initiatives, including strengthening Tribal collaboration and engagement."
According to the BIA's response, they plan to provide a report on their efforts in 2024.
---
Choctaw Nation Announces of Choctaw character in new Marvel series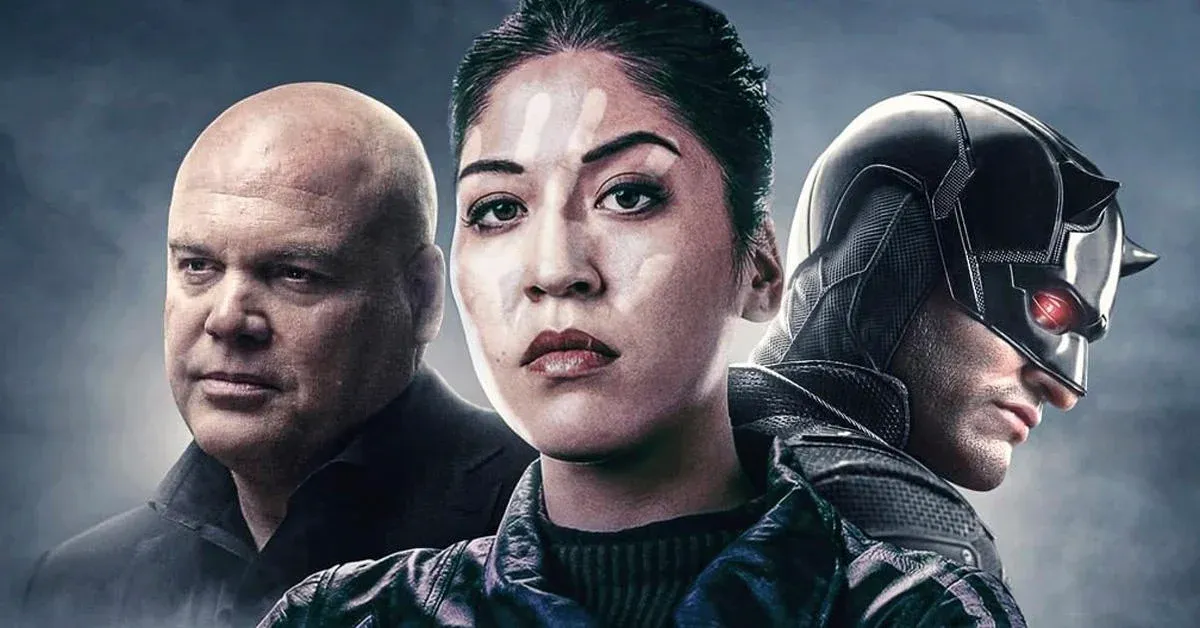 Durant, Okla. – Choctaw Nation of Oklahoma Chief Gary Batton issued the following statement about the new Marvel Studio series "Echo" on Disney+.
"We know viewers love the Marvel universe, and it was an honor to partner with Disney and Marvel Studios on a project that will give a large audience a glimpse into Choctaw heritage and culture," Batton said. "We appreciate the care and attention that went into working with Native people, including those at the Choctaw Cultural Center, to ensure everything was portrayed with accuracy and respect."
"The Choctaw Nation exudes perseverance, grit and loyalty – all of which the character of Maya Lopez portrays beautifully," he said. "We hope her journey helps viewers understand they, too, can do hard things."
Watch Marvel Studios' Echo | Official Trailer with Choctaw subtitles here https://www.youtube.com/watch?v=wlgpDnsU12E
---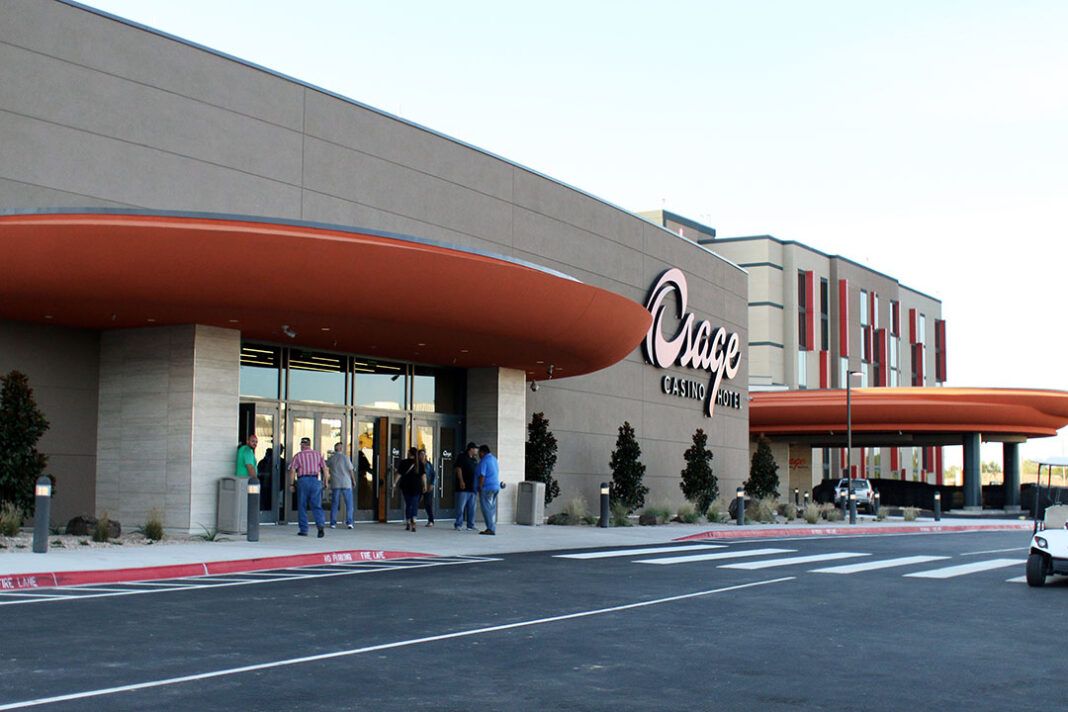 An Osage tribal member preview will be held on Nov. 15
Written byBenny Polacca
The new Bartlesville Osage Casino & Hotel is scheduled to open its doors on Nov. 16 and there will be a preview event for Osage tribal members on Nov. 15 to view the property and its amenities.
Osage Casinos CEO Kimberly Pearson announced the Bartlesville opening date during the Oct. 25 Gaming Enterprise Board meeting. In preparation for the new casino opening, Pearson said plans are being made to close the current Bartlesville casino on Nov. 8.
"Grand opening will be on the 16th at 10 a.m.," Pearson said, adding the preview event for Osage tribal members will be Oct. 15 for attendees to tour the property and enjoy food in the new casino banquet rooms as they did during the Pawhuska hotel/ casino opening festivities on the evening of Oct. 4.
The new Bartlesville casino property is located off U.S. 60 about two miles west of downtown and will be closer in distance to the city versus the current location accessible by two county roads, including one with a narrow bridge and hazardous conditions especially during inclement weather.
Osage Nation and casino officials broke ground on the casino project in June 2021, which is built on more than 120 acres and will open with 521 electronic machines and a new restaurant, according to the casino website. The hotel tower comprises 102 hotel rooms and includes a swimming pool and hot tub. For special events, there will be 6,210 square feet of versatile banquet space available to rent.
The current Bartlesville casino opened in 2006 under the former Osage Million Dollar Elm Casino name on a remote property located approximately five miles west of State Highway 123 and four miles south of U.S. 60.
This is the last of the two new Osage Casino & Hotel properties to open this year with Pawhuska's now open. Bartlesville and Pawhuska's new larger properties join the current ones built at Ponca City and Skiatook (both opened in 2013) and the flagship property in Tulsa, which opened in 2018.
"The opening of Pawhuska, I thought went incredibly well, I have heard nothing but great feedback – 'thank you for everything you guys did to get Pawhuska open,'" Pearson told the board.
Going forward, Pearson said new digital signage for both Pawhuska and Bartlesville properties, as well as new warehouses will be projects to come at a later date.
Also during the meeting, Kyle Revard, Chief Human Resources Officer, delivered a staffing update on the new casino properties.
"When we opened Pawhuska at the beginning of October, we opened with 139 employees, we were targeting 153, so we knew we were opening a little short. Our current numbers, as of today, we have 147 employees at Pawhuska," Revard said. "Out of that 139 that we opened with, we were projecting to lose 15% (turnover), but we only lost three employees so far."
Revard said the Bartlesville property is "87% hired, we're short about 35 employees, but we still have less than a month to capture those 35 employees, so we are sitting pretty well with the Bartlesville property and ready to open and train those employees once we get them on board and through (gaming) licensing."
For more information on Osage Casinos locations and job opportunities, visit www.osagecasino.com