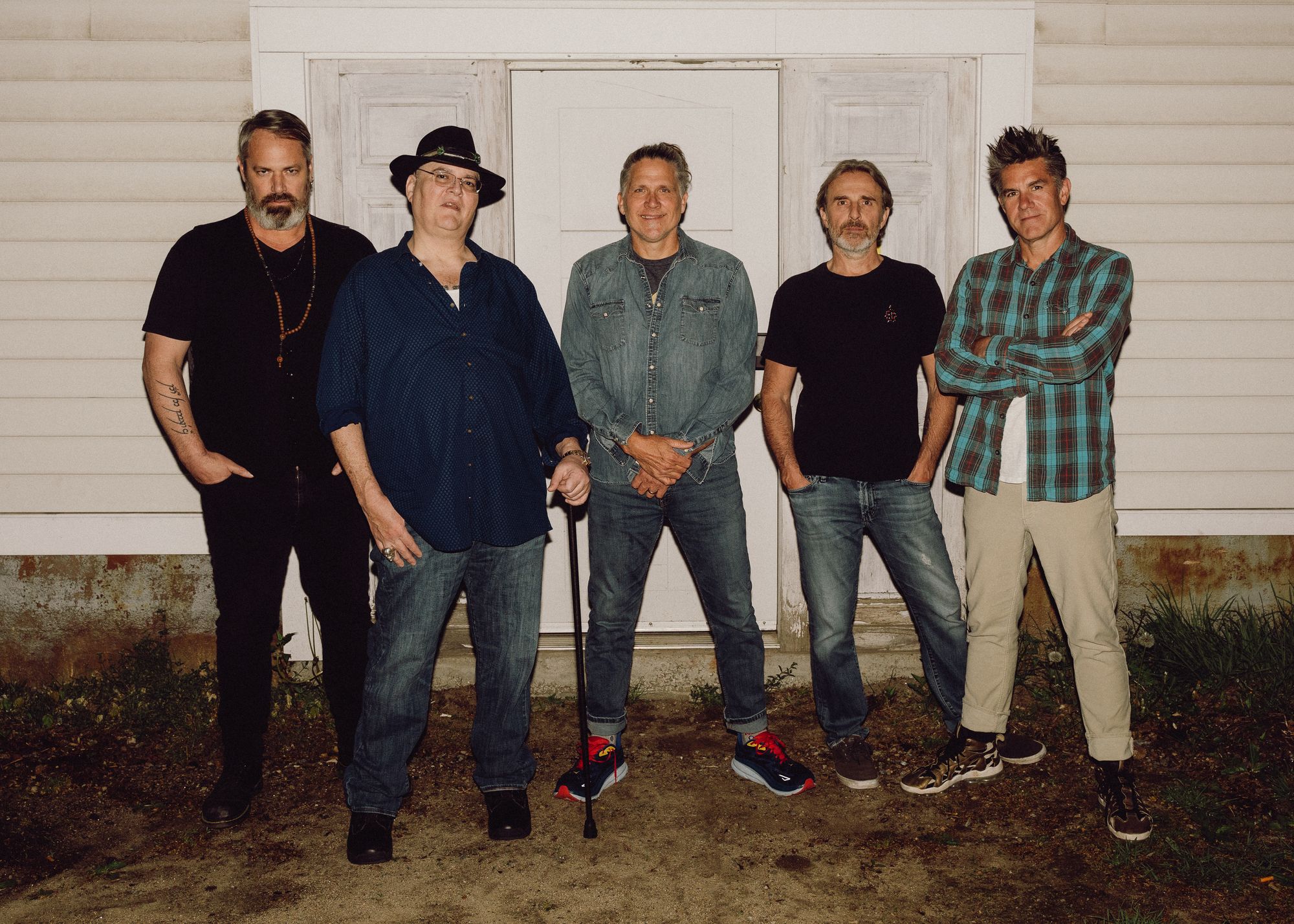 by Ryann Gordon
Blues Traveler band is coming to Oklahoma on Nov. 16 at Downstream Casino Resort in Quapaw, OK. Along with their harmonica-led, jam-band style, rock and blues hits popularized in the '90s and 2000's, Blues Traveler will be hosting a show unlike any they've done before, featuring new music from their just-dropped album, Traveler's Soul, and an opener, Jono Manson, who was an inspiration to the band's upbringing.
"When we came to the New York scene in the late '80s, there was a couple venues we started playing a lot," says Brendan Hill, the band's drummer. "One was called Nightingale Bar which was really, you could fit maybe 100 people in there if it was jam-packed. It had a pool table, a stage that was basically a 2x4 with a sheet of plywood on top of it. At the time, there was a bunch of blues bands playing and there was a band called The Worms and Jono Manson was kind of the head guy, and we watched him rock these college kids and audiences' night after night after night. He was kind of our mentor."
Having Jono Manson on the tour is just one aspect that makes this tour special to the band. Along with their famous hits, they'll be performing tracks from their Grammy-nominated 2021 Traveler's Blues album and a set list featuring songs from their brand-new album released on Nov. 3, Traveler's Soul.
"One record before, Traveler's Blues was a project we did during COVID and we actually got a Grammy nomination for Best Traditional Blues Album," says Hill, "and we were all really excited about that, so we decided to do our latest record, Travelers Soul. It's a bunch of songs that really influenced us and songs we really love from the '60s, '70s, '80s, '90s.
"That record just came out and we're excited to play some of those songs live, which are really fun. They're amazing songs, great group, great vocals, and it just adds another element to our set list which is kind of fun. It's a nice little package of two records of songs that really influenced us and got us to where we are."
Their sound, influenced by '80s artists like the British Invasion, The Police, Black Sabbath, the Allman Brothers and Santana, to name a few, goes back to drummer Brendan Hill's basement in the '80s, where the members started playing together as kids in New Jersey.
"We were a high school band together, went to the same high school together," says Hill. "We started playing music together when we were, you know, John was 16, I was 13, when we started the band, we were really young, kind of learned to play together in that cauldron of musical learning and styles and stuff we liked, so we kind of formed our own sound. We all moved up to New York City together to try our hand, you know, give it a shot, and started playing clubs together in New York, '87, '88, '89."
Along with Hill on drums, the band consists of all original band members, John Popper on vocals and harmonica and Chan Kinchla on guitar. They added Tad Kinchla on bass and Ben Wilson on keys in 2000 after the death of their original bassist and close friend, Bobby Sheehan, a year prior. The original quartet, Hill, Popper, Kinchla and Sheehan grew up together and entered the New York City music scene together, fresh out of high school. Since then, they have gone on to release 15 studio albums and counting, four of which have gone Gold and three Platinum.
"We put out our first record in 1990," says Hill. "The first three records were put out mostly by word of mouth. We did a lot of touring, we were touring in vans, etc. Our fourth record had a couple radio songs, it was back in the day, MTV, so we had a couple videos. And A&M Records, they were behind us, so we had a nice trajectory from when we started out in New York, until we got national, international success in '95 with our fourth record. Then we put out a live record that went Platinum. Our fourth record went six-times Platinum, and our other records went Gold."
With famous radio hits like "Run Around," "Hook" and "Mountains Win Again," all of which featured MTV music videos, Blues Traveler became a known staple of the jam-band revival in the '90s. As part of the Grateful Dead influence, they'd change their sets every night and do long, extended jams, creating their own style among NYC musicians. Along with four other likeminded musical groups, Phish, Aquarium Rescue Unit, Widespread Panic and Spin Doctors, Blues Traveler went on to start the seven-year running H.O.R.D.E. (Horizons of Rock Developing Everywhere) Music Festival, which featured hundreds of artists including big names like Lenny Kravitz, Sheryl Crow and Neil Young.
"I'd describe our music as, I originally called it when we were in New York, like hippy hardcore," says Hill, "because we were kind of aggressive hippy music. But now I think we've matured or mellowed a little bit in our age, but we still really do love to get people up and dancing and we still segue songs and improvise, and jam out, bring that kind of jam band scene. We were one of the forerunners."
Even after 35 years of touring, Blues Traveler hasn't lost an ounce of energy. They are bringing new material and continue to jam together like it's a new show, every location they hit on tour.
"We are playing places we love, going through the Midwest," says Hill. "We've always had really great fans out here who've seen us through our 35 years of touring."