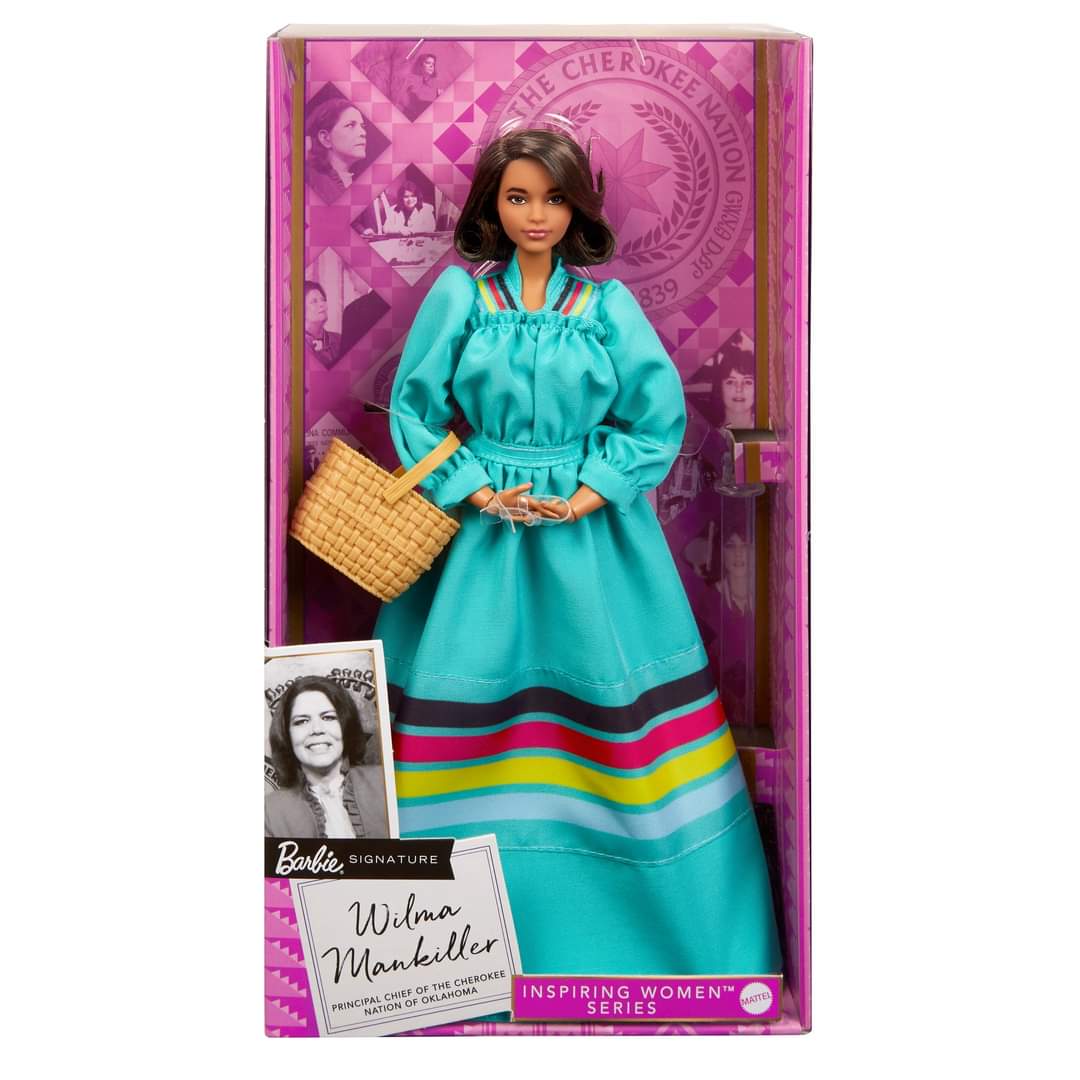 Cherokee Nation Principal Chief Chuck Hoskin Jr. issued the following statement on the Wilma Mankiller Barbie, part of the 'Inspiring Women' series from Mattel and available to order now:
"When Native girls see it, they can achieve it, and Wilma Mankiller has shown countless young women to be fearless and speak up for Indigenous and human rights. She not only served in a role dominated by men during a time that tribal nations were suppressed, but she led. Wilma Mankiller is a champion for the Cherokee Nation, for Indian Country, and even my own daughter. She truly exemplifies leadership, culture and equality and we applaud Mattel for commemorating her in the Barbie Inspiring Women Series."
Cherokee Nation Principal Chief Chuck Hoskin Jr.
A special event to celebrate the release of the Wilma Mankiller Barbie will be scheduled on a future date in Tahlequah.
About Cherokee Nation
The Cherokee Nation is the federally-recognized government of the Cherokee people and has inherent sovereign status recognized by treaty and law. The seat of tribal government is the W.W. Keeler Complex near Tahlequah, Oklahoma, the capital of the Cherokee Nation. With more than 450,000 citizens, 11,000 employees and a variety of tribal enterprises ranging from aerospace and defense contracts to entertainment venues, Cherokee Nation is one of the largest employers in northeastern Oklahoma and is the largest tribal nation in the United States.
To learn more, please visit www.cherokee.org.