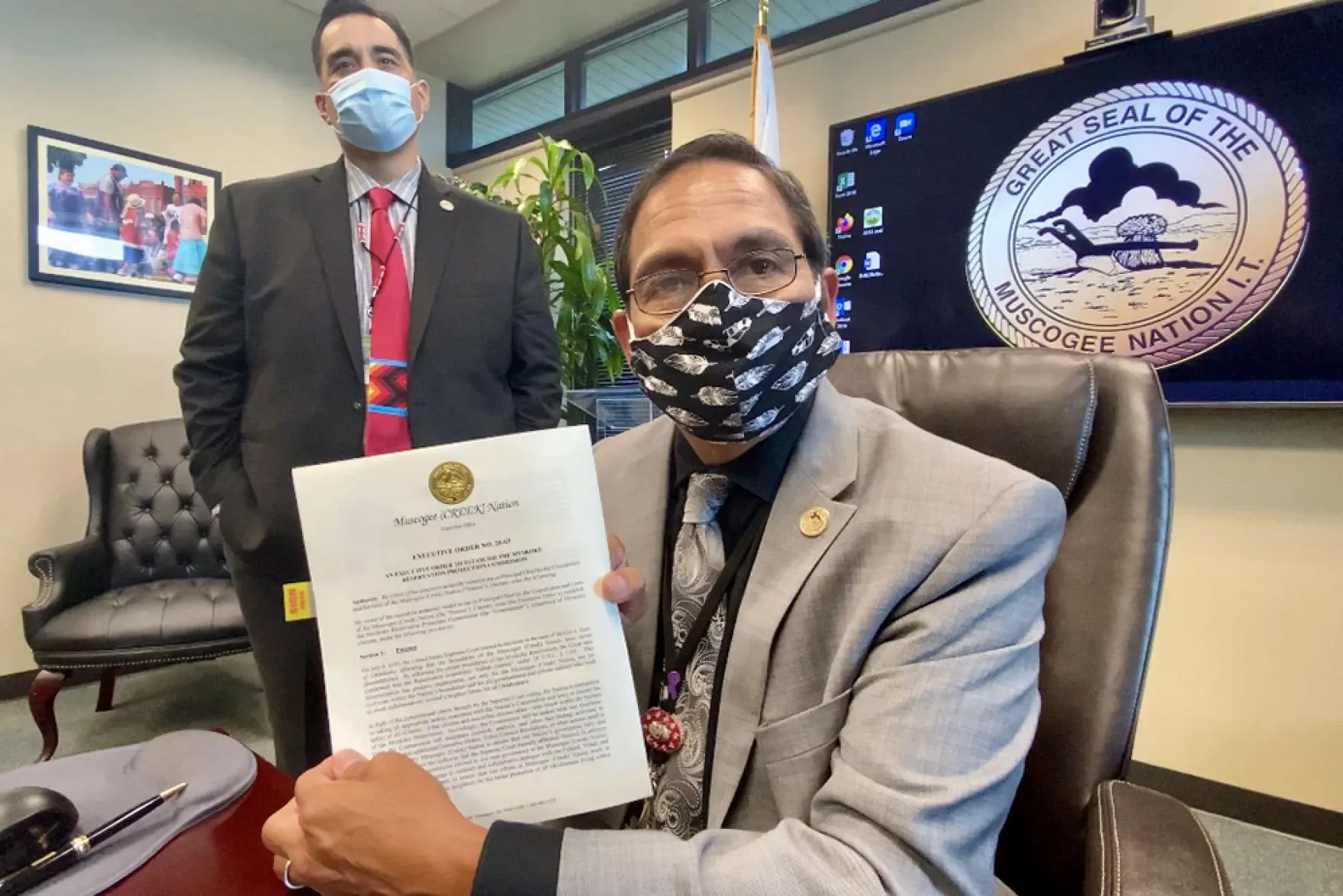 Principal Chief David Hill and Second Chief Del Beaver received more than 50% of the vote in this month's primary. A second term will mean both will secure their legacy as leaders who implemented policy in the wake of the landmark McGirt v. Oklahoma decision.
It's official. Muscogee Nation Principal Chief David Hill will return for another four years in office.
Hill faced several challengers in a multi-day primary election that concluded last week, but ultimately walked away with more than 58% of the votes.
Second Chief Del Beaver will also get another four years in office with more than 67 percent of the vote.
Mvskoke Media's Angel Ellis says voter turnout was low this year out of 20,000 eligible voters, a little over 4,000 citizens ended up at the ballot box. That could be for several reasons, including voter apathy.
"A lot of people tend to have this attitude of, 'well, maybe I'm too busy at the primary and I won't I won't bother until we decide in the general.' Well, that kind of mentality often can lead to just other people making the decision for you, like this time," Ellis said.
The other reason-elections in the past have had a lot of controversy. After the 2019 primary, there were issues surrounding the security of the vote. The general election was monitored by the Carter Center-an NGO that frequently monitors high conflict elections.
"They have been so stressful in the past," Ellis said about Muscogee Nation's elections.
"This is the first election we've had that was not challenged since 2017. Since then, every single election has had to go into the courts," Ellis said.
The results became official last Friday, the last day anyone could file a challenge.
Two Muscogee Nation Council seats are still up for grabs and will head to the general election. Creek District A will have a runoff between Dode Barnett, Joseph Hicks and Leney McNac after none of those candidates got more than 50% of the vote in the primary.
Okmulgee District A will see a runoff between William Lowe, Robyn Whitecloud and James Jennings.
Elections for the seats will be held on November 4.
The last election for Principal Chief and Second Chief was held in 2019 and there were a lot of candidates running and some controversy.
A year earlier, the tribal nation rescinded its free press protections, which angered a lot of citizens and became one of the biggest talking points of the election.
In 2021, Mvksoke Media regained free press protections after voters chose to enshrine it in the nation's constitution-all of which was caught on film in the documentary Bad Press.
This year, Ellis said the issue that occupied citizens' minds was transparency, specifically what happened to the influx of ARPA money and the other is how the tribe is handling the McGirt decision.
"There's frustration from citizens who are seeing this justice system kind of slowly groaning and trying to take on that massive capacity that it's been dealt with after the McGirt decision," Ellis said.
---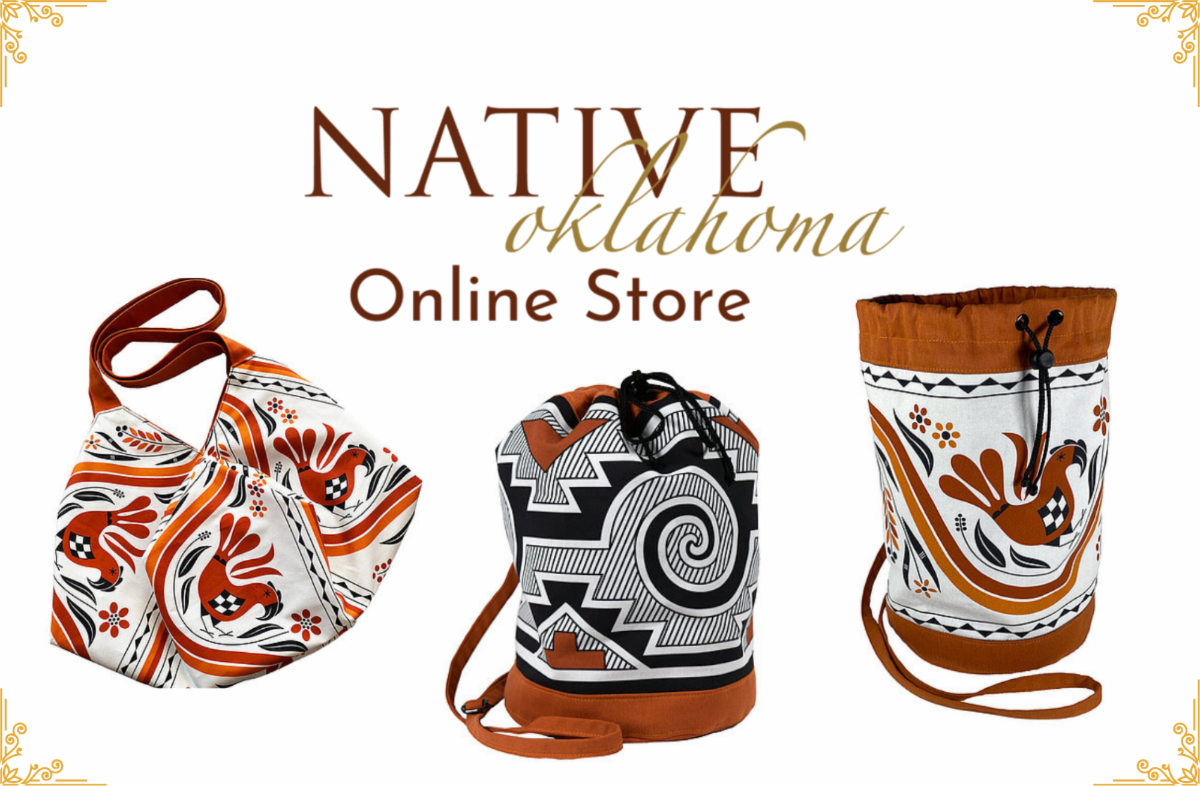 ---
U.S. Treasury announces historic economic development investment in Native communities
Travois among Native-focused entities to deploy $150 million in New Markets Tax Credits
Kansas City, Missouri — The U.S. Department of the Treasury's Community Development Financial Institutions Fund has announced $5 billion in New Markets Tax Credit allocations — including a historic investment to spur economic growth in Native communities across the country.
Travois New Markets, a nationally certified Community Development Entity (CDE) based in Kansas City, Missouri, is among several entities that will deploy a combined $150 million in investment toward American Indian, Alaska Native and Native Hawaiian communities.
"These NMTC allocations will result in a massive investment to create jobs, deliver health care and provide education in Native communities," Phil Glynn, president of Travois, said. "Indigenous leaders across the country know where they want to go. This injection of capital will provide the boost to help them get there faster."
New Markets Tax Credits (NMTC) play a critical role in attracting investment to economically distressed areas by providing financing with favorable terms and flexible features. The CDFI Fund awards the allocations to qualified CDEs. CDEs are private companies that finance economic development projects in low-income communities.
On Friday, Travois New Markets was awarded a $50 million allocation, while Chickasaw Nation Community Development Endeavor LLC based in Ada, Oklahoma, and Native American Bank in Denver also each received $50 million allocations. The allocations mark the first time three CDEs exclusively dedicated to Native communities have been awarded in the same year.
"Travois is grateful to the Inter-Tribal organizations that have been advocating for increased allocations to Native communities in recent years. We are grateful to the members of Congress who support this program and want to see more investment go to Native communities," Glynn said. "We also want to thank the CDFI Fund for the enormous amount of hard work and dedication that goes into operating this vital program. Today's announcement is clear evidence of the CDFI Fund's commitment to Native communities."
Travois New Markets is part of the Travois family of companies collectively focused on advancing affordable housing and economic development in Native communities. Travois New Markets last received a NMTC allocation in 2016, which was used to help clients create jobs, upgrade facilities and build community amenities.
"Our clients have shown that when capital is available for projects, they can use it to catalyze positive change," Glynn said. "The Red Lake Nation has used NMTCs to build a grocery store that provides quality jobs and healthy food. The Choctaw Nation has used NMTCs to build a health and wellness center — showing that investing in people pays dividends for the entire community. This new $50 million allocation allows us to move forward with more great projects just like these."
About the New Markets Tax Credit
The NMTC was authorized in the Community Renewal Tax Relief Act of 2000 (PL 106-554) as part of a bipartisan effort to stimulate investment and economic growth in low-income urban neighborhoods and rural communities that lack access to the patient capital needed to support and grow businesses, create jobs and sustain healthy local economies. The NMTC program attracts capital to low-income communities by providing private investors with a federal tax credit for investments made in businesses or economic development projects located in some of the most distressed communities in the nation. For more information, visit nmtccoalition.org.
About Travois
Travois is a Certified B Corporation focused exclusively on promoting housing and economic development for American Indian, Alaska Native and Native Hawaiian communities. Since 1995, Travois has brought investor equity to more than 250 developments in 23 states through the Low Income Housing Tax Credit (LIHTC) program and the New Markets Tax Credit (NMTC) program, making an impact of more than $1.8 billion across Indian Country. These private investor funds have helped build or rehabilitate over 6,100 homes and have helped finance critical economic developments, including infrastructure, health care, community centers, education facilities and job incubators. The Travois family of companies also offers architectural design, construction monitoring services, consulting on green energy improvements, asset management and compliance services and comprehensive training to clients. For more information, please visit travois.com. Find us on Facebook, X, LinkedIn and Instagram.
For more information, contact Travois at comm@travois.com.
---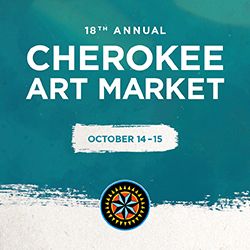 ---
SPECIAL EXHIBIT OF WATER PROTECTOR PHOTOS AND STORIES FROM STANDING ROCK FEATURED DURING THE OPENING OF GIIWEDINONG, THE ANISHINAABE MUSEUM OF TREATIES AND CULTURE, OCTOBER 12 IN PARK RAPIDS, MINNESOTA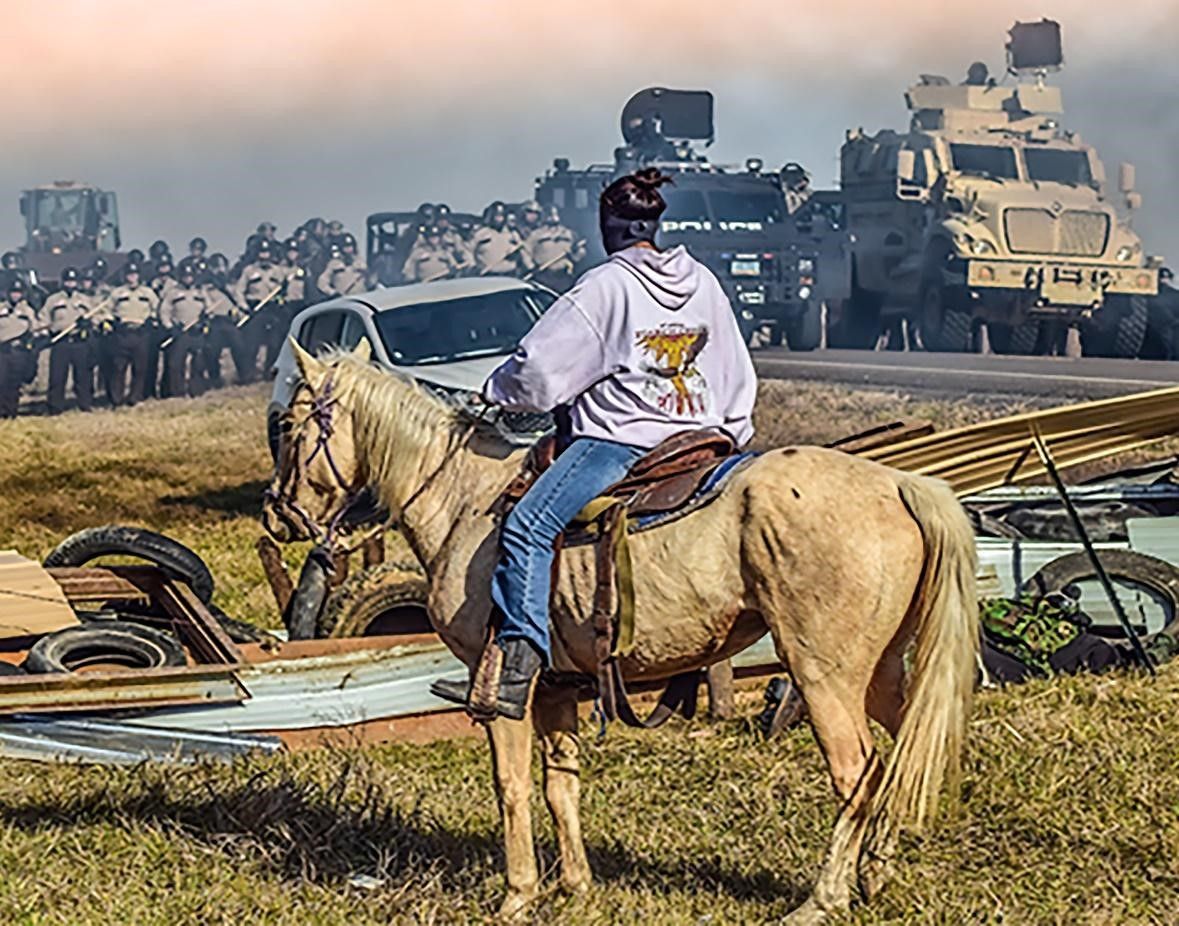 PARK RAPIDS, MINN., -- September 25, 2023 – Premiering October 12, 2023, at the new Giiwedinong, the Anishinaabe Museum of Treaties and Culture, in downtown Park Rapids, Minnesota (101 2nd Street W., Park Rapids, MN 56470), are both historic and contemporary collections. The museum's evolving permanent collection includes treaty maps and documents primarily from Anishinaabe territory.  A special Grand Opening exhibit will also discuss civil and constitutional rights through the views of the Water Protector movements in the Dakotas and northern Minnesota.
Giiwedinong is the first independent Indigenous Museum in Minnesota. Housed in what was previously a Carnegie Library and more recently, the offices of the Canadian pipeline company, Enbridge, the museum opens two years after Enbridge's controversial Line 3 went into operation in the heart of ceded Treaty territory. The new exhibits include photos from the Enbridge occupation.  The museum is supported by private donations and hopes to receive more support this coming year, as staff are added.
"These treaties are not ancient documents, they are a live part of today's legal and political framework in northern Minnesota"
"The Anishinaabe have a long history of agreements to protect the land and future generations, and the treaties between Indigenous nations highlight these agreements. The 1837, 1854 and 1855 treaties between the Anishinaabe and the US (and others) outline land territories and agreements that were made and broken. These treaties are not ancient documents, they are a live part of today's legal and political framework in northern MInnesota," explains Winona LaDuke, who is coordinating the development of the museum project for Akiing 8th Fire, an Anishinaabe-based organization, working on cultural and economic restoration in the north. The museum joins 8th Fire Solar as a second major project of the organization.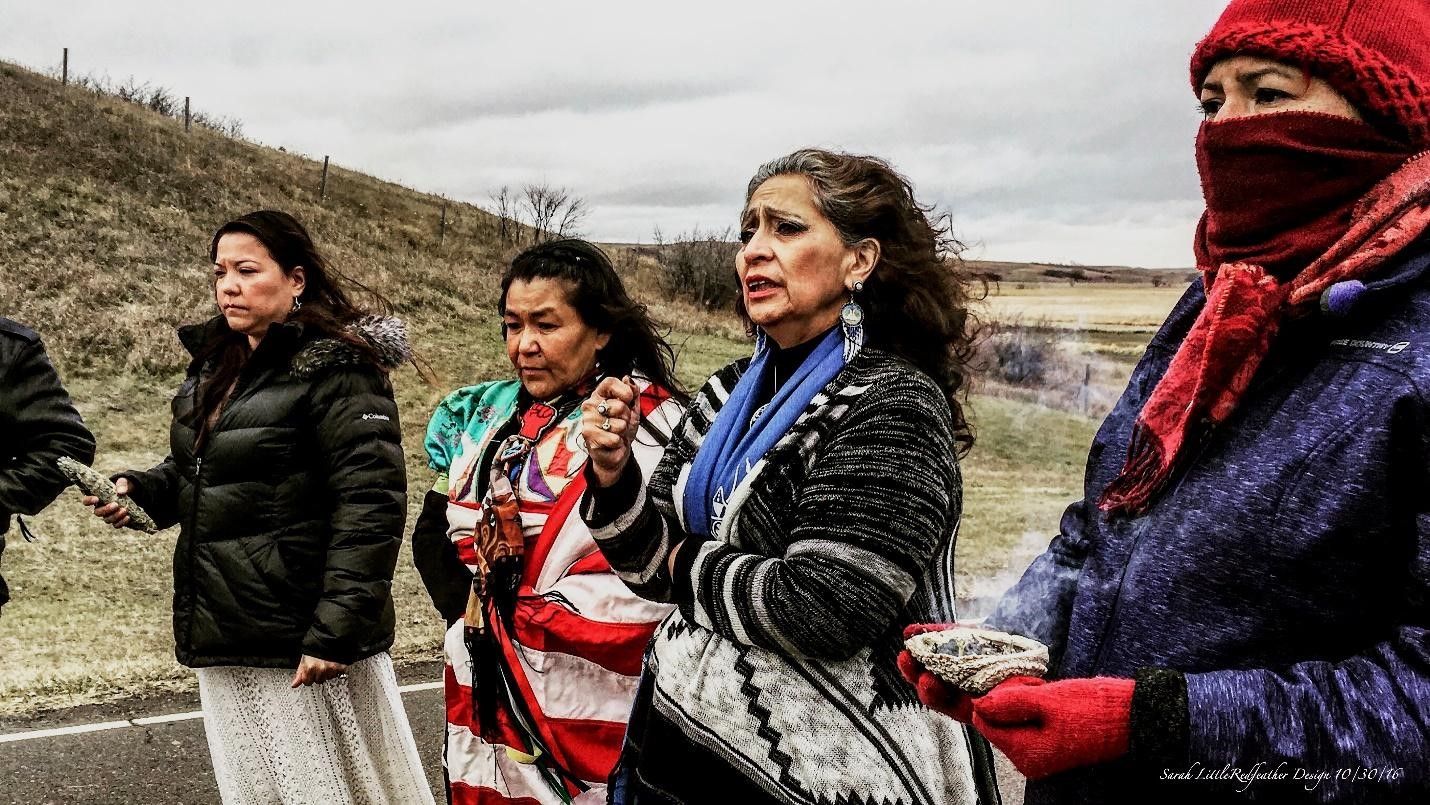 LaDuke added, "Two weeks ago, Judge Leslie Metzen dismissed charges brought during the construction of Enbrdige's Line 3 tar sands pipeline against three Anishinaabe women in the 1855 treaty territory, noting our commitment to the land of these treaties. Our people continue to care for our land. Both the special exhibit and the permanent collection tell our story for the first time in a dedicated space in what we hope will become a destination for Native and non-Natives alike to learn and understand the Anishinaabeg experience in northern Minnesota."
Travis Zimmerman, Giiwedinong museum board member and Director of Mille Lacs Indian Museum shares that perspective:  "This museum is important, because it is the first museum in Minnesota devoted to telling the Indigenous perspective on treaties, treaty rights, and environmental and social justice issues that are byproducts of treaties."
Images from the Special Exhibit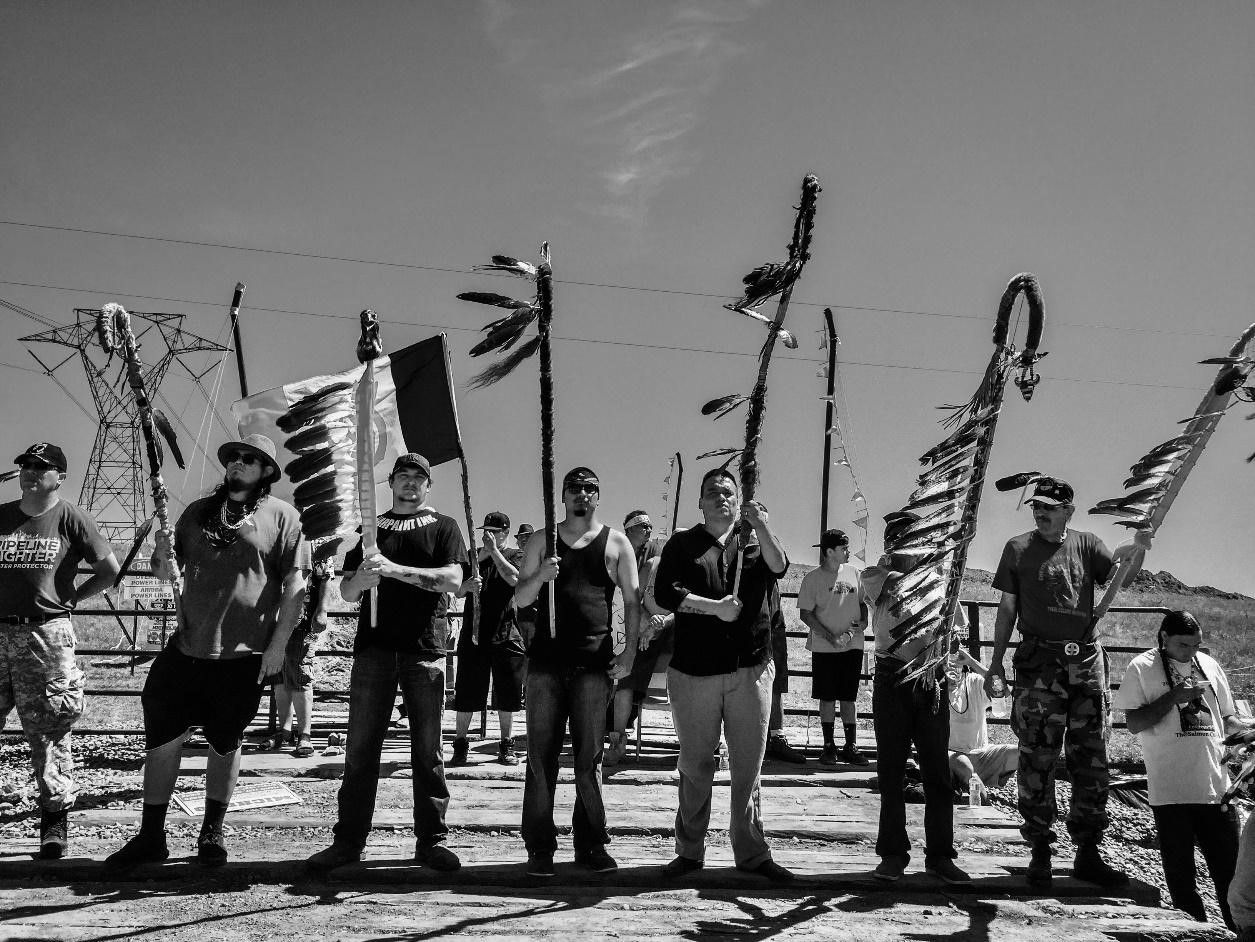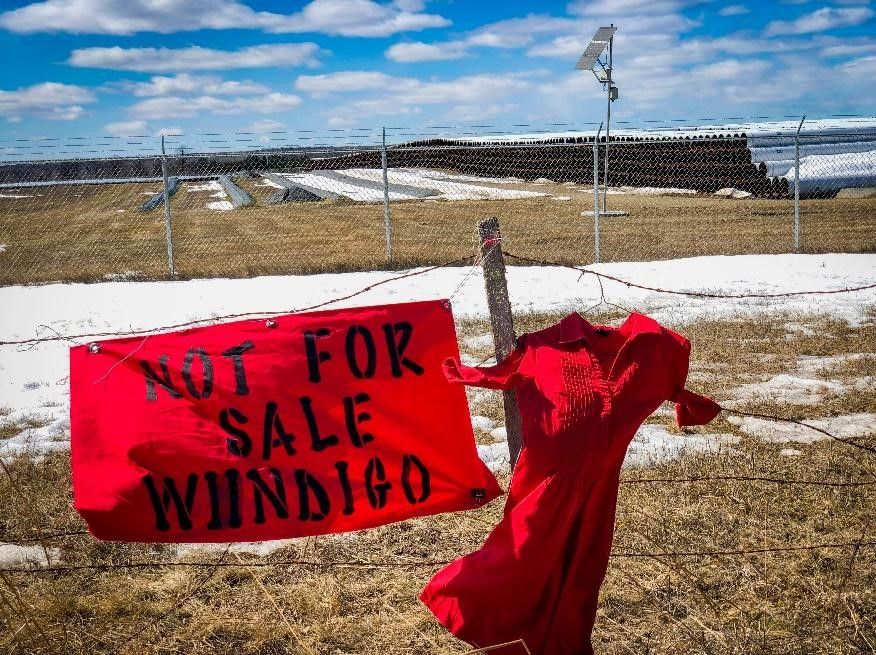 For more information – or to interview Winona LaDuke and others affiliated with Giiwedinong, the Anishinaabe Museum of Treaties and Culture – please contact Martin Keller, Media Savant Communications, 612-220-6515, mkeller@mediasavantcom.com, @mediasavant
*More about Giiwedinong's Permanent Collection and The Importance of Indigenous People Telling Their Own Story
Giiwedinong, the Anishinaabe Museum of Treaties and Culture, permanent features include Anishinaabe treaties with Indigenous nations and colonial nations, from the One Dish One Spoon Treaty to the l867 Treaty with the Anishinaabe. The Giiwedinong Museum began as a project funded by Honor the Earth and Akiing, an Anishinaabe Community Development organization. In October of 2022, Akiing purchased the original Carnegie building and has been undertaking essential renovations to prepare for its first exhibits.
More Quotes about the Museum
Brian Dow, Red Lake Nation artist working with traditional Anishinaabe beadwork designs and also leading a group of youth in creating a Water Protector mural by Isaac Murdoch on the museum's western wall: "We are going to add a lot to Park Rapids and the greater MInnesota landscape in terms of public art and culture with our stories."
"Frank Bibeau, Executive Director of Akiing: "We have a group of hard-working people bringing together history, culture, treaty and constitutional rights. And that story will begin a new public narrative in northern Minnesota."
Museum Exhibit  Support Curator Frank Smoot (whose credits include a multitude of national museum projects, including the Coos History Museum, in Coos Bay Oregon and the Chippewa Valley Historical Museum): " We are going to tell the first chapter of a book. Museums should change and grow, and this is the first set of exhibits, the first chapter."
Don Wedll, Giiwedinong Board member: "This museum is a unique opportunity to help people understand Tribal Rights/Treaties and what it means to protect our earth."
---
FireLake Golf shows off new improvements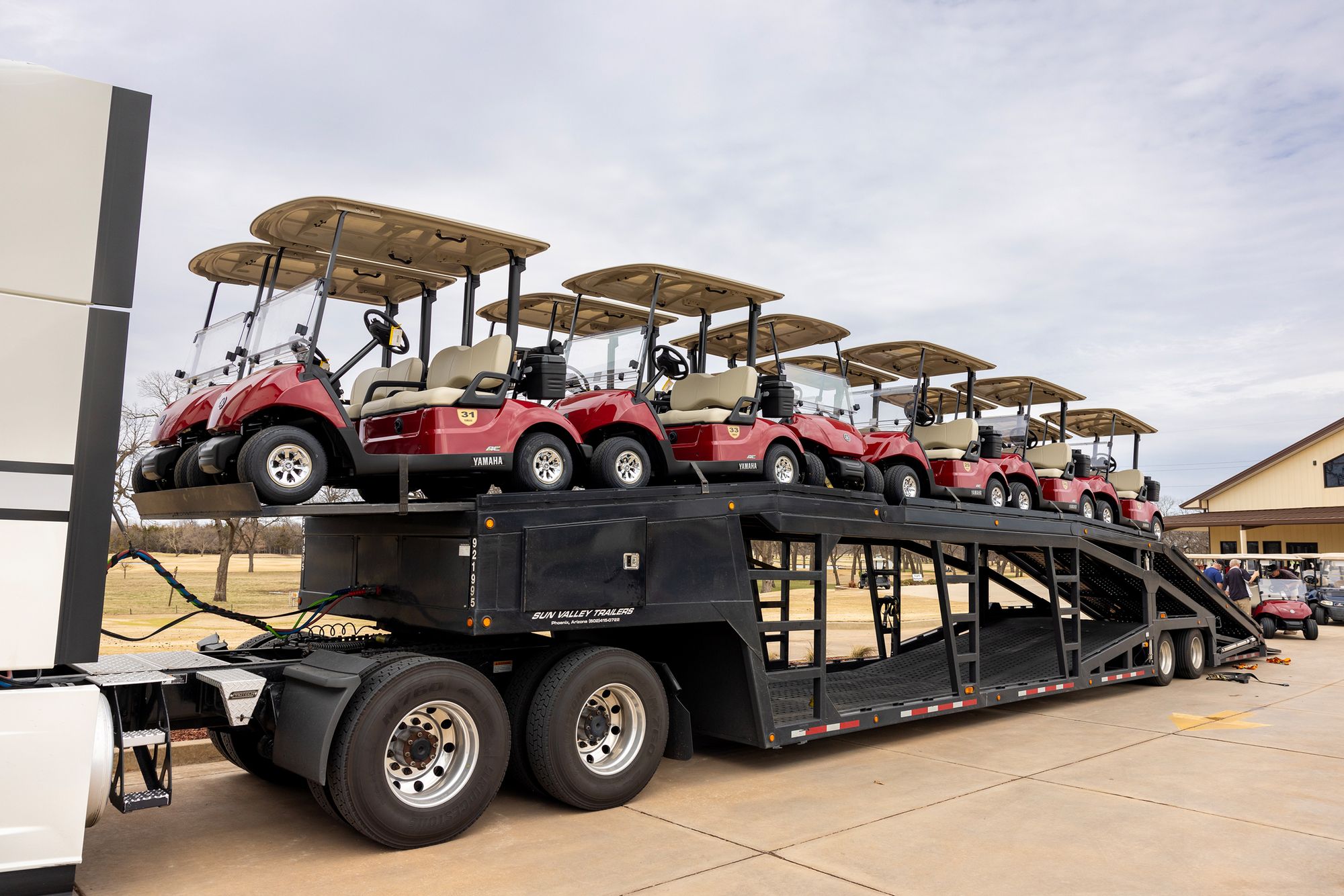 by Mary Leaver, Citizen Potawatomi Nation Public Information Department
FireLake Golf is ready to welcome new golfers and show off its latest improvements, including a global positioning system, or GPS.
The 18-hole course has a driving range and putting and chipping greens. Players may notice the course's latest redesign, completed in 2017.
Built in 1983, it is Pottawatomie County's only public course. There are 6,335 yards of greens, fairways and rough. Water hazards are on 13 of the 18 holes.
The course still provides challenges, but even beginners should be competitive, provided they can keep the ball in a playable area, said Derron Day, FireLake Golf's agronomist.
New GPS
The course's golf carts have GPS, which helps players estimate the distance to the green, improves player efficiency and speeds up the pace of the game. The system also helps staff quickly send out alerts in the event of severe weather.
"It also tells the golfer when they're at the correct tee box, and it gives the yardage," said Chris Chesser, FireLake Golf director.
The system also allows staff to limit where golf carts can be driven, which protects tee boxes, greens and other areas where grass must be safeguarded, such as areas that have been seeded.
With the new features in place for about two months, Day said he has already noticed improvement in many areas where grass previously struggled to grow. He is also happy that his staff no longer has to spend as much time directing golfers away from these areas.
"With this GPS, we're able to section off the areas that are off limits," Day said.
If a cart is driven into a restricted area, an alarm sounds and the driver must leave the restricted area before the cart shuts down.
"You feel bad when you have to go and say, 'Hey guys, we're happy you're out here, but you can't drive on the green or on the tee box.' It takes so much time away from us," Day said. "Now the cart just tells you you can't be there. It's already made an enormous difference."
The system is an investment in the long-term health of the golf course. Most of the course's planting occurs during the fall, Day said.
Areas where a dirt path previously existed have now filled with grass.
Course improvements
"I think what sets us apart from a lot of public courses, we had the support of the Tribe. It just made a world of difference and how the golf course can be maintained," Day said.
Several new catch basins allow the staff to more efficiently move water off the course. Before, the course's flat setup meant rainwater stayed on the course for several days. Golfers could not drive along the fairway to their ball, and golf carts had to stay on the cart path until the fairway dried.
A renowned golf contractor was employed to perform earthmoving. Now, the water drains off the course within a couple of days. Irrigation improvements help move water onto areas that need additional moisture.
"I think that renovation played a huge role in that because the functionality of the golf course improved dramatically," Day said. "A successful golf course has to function so that you're not on cart paths for two weeks."
Day said they noticed that after recent severe weather, clean up only involved clearing away tree limbs. In the past, the course might have been waterlogged for several days. Now, the water efficiently drains, allowing play to resume more quickly.
Event space
The clubhouse is new as well, rebuilt after a 2011 fire. The current clubhouse features an upstairs banquet room, downstairs meeting room, pro shop and full-service bar and grill.
The larger, second-floor space has hosted weddings, proms and meetings. The smaller, first-floor space has hosted baby showers, birthday parties and community meetings. Both spaces are also available for golf tournaments.
FireLake Golf hosts about 60 tournaments a year, Chesser said.
Next generation
FireLake Golf is committed to supporting the growth of the game, making its course accessible to junior golfers in the area.
Golf teams from schools in Bethel Acres, Shawnee and Seminole State College routinely play the course. FireLake Golf also hosts two youth camps.
Several pro stars continue to draw youth to the game, some with Oklahoma ties. Oklahoma State golfers Rickie Fowler, Viktor Hovland and other pros like Rory McIlroy, Jordan Spieth and Brooks Koepka are just a few of the men's professionals that young people follow. On the women's pro tour, Nelly Korda, Lydia Ko, Celine Boutier and Brooke Henderson are just a few of the top athletes.
"There's a lot of kids that idolize a lot of young professional golfers, and that's good for us. It's good to grow the game," Day said.
The team works to make FireLake Golf Course welcoming to all skill levels. Unlike other courses, junior golfers should be able to tackle the FireLake course alongside their parents. There are four sets of tees: men's, ladies', seniors' and kids'.
"We get a lot of junior golf, in the spring especially, and a lot of them will get summer memberships. And that's our future," Day said.
Junior golfers who are interested in lessons or taking their game to a competitive level against other youth should contact the course to learn more. The Oklahoma Golf Association organizes events for the Oklahoma Junior Golf Tour.
"There are a couple of organizations that do junior tournaments all over the state. We could turn them on to different organizations once they get to that level and want to start playing tournament golf in the summertime," Chesser said.
Junior golfers often find that hitting one or two good shots will draw them into the game.
"Get them going and a lot of times they will take one good shot. They'll say, 'Man, I feel good. I want to do that again,'" Day said. "It's very player friendly for all of us."
Day and Chesser said they are proud that around the state, FireLake Golf is known as a "hidden gem." Whether golfers are new to the sport or experienced, they encourage players to visit, experience the new improvements and enjoy all that the course has to offer.
For more information or a digital course tour, visit the website at firelakegolf.com or call 405-275-4471. For the latest information regarding play or weather conditions, visit the FireLake Golf Facebook page.