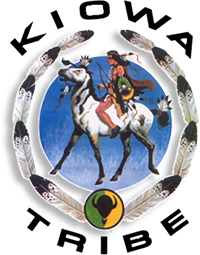 HOBART, OK - On, September 27, 2023 at 12:00PM, the Kiowa Tribe Chairman will welcome the Mayor of Pharr, Texas, Dr. Ambrosio Hernandez and his staff along with other state and community leaders to discuss a strategic plan for sustainability and innovation in the City of Hobart.
The meeting will be held at the Western Technology Center, 1000 S. Bailey Street in Hobart to discuss creating and implementing a broadband infrastructure that will provide the foundation to develop employment opportunities as well as opportunities for schools, residents and small businesses.
This innovative collaboration brings together a diverse array of strategic partners with the Kiowa Tribe to address the urgent economic challenges faced by communities and tribes in Southwest Oklahoma.
Kiowa Tribal Chairman, Lawrence SpottedBird looks forward to Mayor Hernandez's presentation on how the City of Pharr has become a Smart City and their willingness to work with the Kiowa Tribe, the City of Hobart and any other tribe and community to develop the capacity to become a Smart City in Southwest Oklahoma.
"It is an honor to collaborate with the Kiowa Tribe as we join forces to close the digital divide and provide best practices to implement crucial internet connectivity and technology to their community," said Mayor Dr. Ambrosio Hernandez. "Pharr is proud to be a model in broadband connectivity and we are dedicated to helping other communities expand broadband access, innovation, and technology," he continued. "Access to the internet is now crucial to keeping us connected in a fast-paced technological environment and we hope to work closely with the Kiowa Tribe to close the digital divide in their community," added Hernandez
Pharr, Texas was once rated the worst-connected city of their size and just after 18 months they have rapidly transformed their community. Backed by Calix innovation and its award-winning customer success team, the City of Pharr built 80 percent of their high-speed municipal broadband network and launched their managed Wi-Fi service.
About Mayor Hernandez
Dr. Ambrosio Hernandez, native of Pharr, was elected into office in 2015, re-elected in 2019, and is currently serving his second term as Mayor of City of Pharr, representing one of the largest cities in South Texas. Dr. Hernandez is also a pediatric surgeon, bariatric surgeon and director of surgical services.
Under Hernandez's leadership, Pharr has secured more than $400 million dollars in state and federal funding for major transportation, infrastructure, and bridge projects.