Six of Native America's Shining Stars to be Enshrined
(OKLAHOMA CITY, MARCH 29, 2023) --- The National Native American Hall of Fame is pleased to announce six new individuals into this year's slate of inductees. The 2023 group has made contributions across a range of categories, including law, journalism, advocacy, writing, and entertainment.
The 2023 class of inductees include; Joe DeLaCruz, Quinault, long-serving President of the Quinault Indian Nation; Will Sampson, Muscogee Creek, film and television actor; Leslie Marmon Silko, Laguna Pueblo, acclaimed and award-winning novelist and poet; Mark Trahant, Shoshone-Bannock Tribes, noted author, editor and reporter, and current Editor for "Indian Country Today"; Richard Trudell, Santee Dakota, founder of the American Indian Lawyer Training program, and American Indian Resources Institute; LaNada Means War Jack, Shoshone-Bannock, Alcatraz Occupation co-leader, writer and long-time Native rights advocate.
Joe DeLaCruz, Quinault Indian Nation, brought intelligence and charisma to the struggle to bring effective self-governance to his tribe, which he served as president for 22 years, and to Indians across the country. DeLaCruz built a formidable record of accomplishment, tackling such tough and long-standing issues as access to reservation lands by non-Natives, fisheries, and logging management, and perhaps most notably, the status and role of Indian tribes within the American body politics. Under his leadership, the Quinaults hired their own juvenile counselors, police officers and foresters. He was one of the architects of the Centennial Accord, which delineates the principles of government-to-government relationship between the tribes and the State of Washington. DeLaCruz passed away in 2000.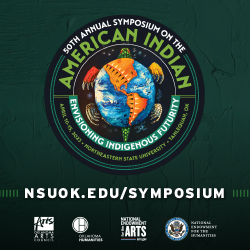 Will Sampson, Muscogee Creek, was an actor, artist, and rodeo competitor before passing away in 1987. Sampson's most notable roles were as Chief Bromden in One Flew Over the Cuckoo's Nest, and as Taylor the Medicine Man in the horror film Poltergeist II. He had a recurring role on the TV series Vega$ as Harlon Twoleaf, and starred in the movies Fish Hawk, The Outlaw Josey Wales, and Orca. He also played Crazy Horse in The White Buffalo with Charles Bronson and the archetypal Elevator Attendant in Nicolas Roeg's 1985 film, Insignificance. Early in his career, Sampson appeared in the production of Black Elk Speaks with the American Indian Theater Company in Tulsa, Oklahoma, where David Carradine and other Native American actors such as Wes Studi and Randolph Mantooth have appeared in stage productions. Sampson received the Canadian Genie Award in 1980 for "Best Performance by a Foreign Actor" in the film, Fish Hawk. He advocated for Native actors to play Native roles in movies. Sampson founded the "American Indian Registry for the Performing Arts" for Native American actors. He also served on the registry's Board of Directors.
Leslie Marmon Silko, Laguna Pueblo, acclaimed novelist, poet, and essayist. She was a recipient of the 1994 Native Writers' Circle of the Americas Lifetime Achievement Award and the 2020 Robert Kirsch Award. Silko was a key figure in the first wave of what literary critic Kenneth Lincoln has called the Native American Renaissance. Silko garnered early literary acclaim for her short story "The Man to Send Rain Clouds," which was awarded a National Endowment for the Humanities Discovery grant. The story continues to be included in anthologies. During the years 1968 to 1974, Silko wrote and published many short stories and poems that were featured in her Laguna Woman (1974). Her other publications include Ceremony (1977), Storyteller (1981), and, with the poet James A. Wright, With the Delicacy and Strength of Lace: Letters Between Leslie Marmon Silko and James Wright (1985). Almanac of the Dead, a novel, appeared in 1991, and a collection of essays, Yellow Woman, and a Beauty of the Spirit: Essays on Native American Life Today, was published in 1996.
Mark Trahant, Shoshone Bannock Tribes, author, editor, reporter, and former president of the Native American Journalists Association. Trahant has had a lasting effect on media to the benefit of Native American communities through his responsible storytelling and journalism. He was named Best Columnist by the Native American Journalists. He was a co-winner of the Heywood Broun Award and in 2019 Trahant received the NAJA-Medill Milestone Achievement Award. He was co-author of a series on federal Indian policy and a finalist for the 1988 Pulitzer Prize for National Reporting. Books that he has written include, The Last Great Battle of the Indian Wars, Pictures of Our Nobler Selves and, The Constitution as Metaphor. Trahant served as chairman and chief executive officer at the Robert C. Maynard Institute for Journalism Education.
Richard Trudell, a member of the Santee Dakota Sioux Tribe in Nebraska, was the founder and executive director of the American Indian Lawyer Training Program (AILTP) and its American Indian Resources Institute (AIRI). Under Trudell's direction and vision, AILTP was established in 1973 and implemented a variety of innovative programs throughout the 1970s, 1980s, and 1990s. In 1974, AILTP launched its premier publication the Indian Law Reporter (ILR). In 1990, U.S. Senator Daniel K. Inouye from the State of Hawaii asked Trudell to bring together 40 to 50 tribal leaders to spend a day with him so he could learn firsthand about the needs and issues facing tribes. After that small gathering of tribal leaders, Trudell organized and facilitated over 25 tribal leaders' forums around the country and in the United States Senate with the goal of shaping a legislative framework for developing an agenda for Indian Country. Trudell has served on governing and advisory boards of numerous organizations, including the Robert F. Kennedy Memorial, the National Board of Directors of the Legal Services Corporation under an appointment by President Jimmy Carter, the Presidio Council of the Golden Gate National Park Service in San Francisco, and the Native American Rights Fund. Trudell is a veteran and received a degree in accounting and a law degree.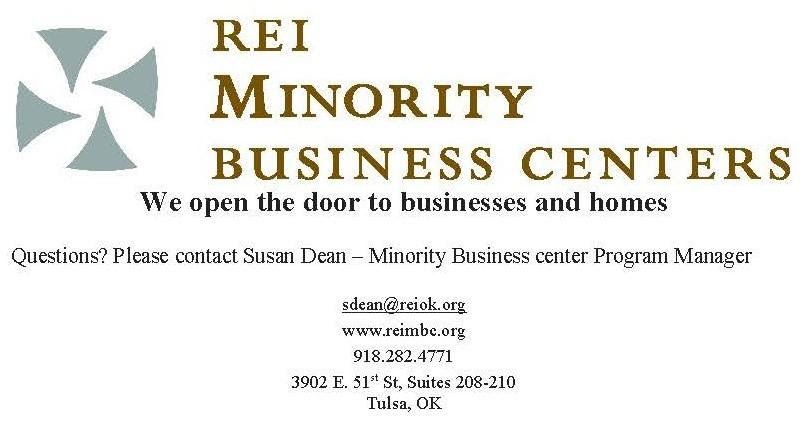 LaNada Means War Jack, Shoshone Bannock, Native American writer, and activist and the first Native American student admitted to the University of California at Berkeley in 1968. War Jack was an Alcatraz Occupation Co-Leader and, with other students throughout California, took over Alcatraz Island in a peaceful protest of the federal government's ill treatment of Native people and broken treaties with tribes. While a student at UC Berkeley, War Jack participated as the Native American component of the Third Worlds Strike to establish the first Ethnic Studies Program in the UC statewide University system. Pursuing enforcement of treaty obligations and Indian Rights, War Jack, was on the founding board and executive board of the Native American Rights Fund for nearly a decade. She has been an elected councilwoman for her tribes and served on many boards both locally and nationally.
The induction ceremony will be held this fall. An announcement on the date and location are forthcoming. Please follow the National Native American Hall of Fame for updates at https://nativehalloffame.org or on Facebook and LinkedIn.