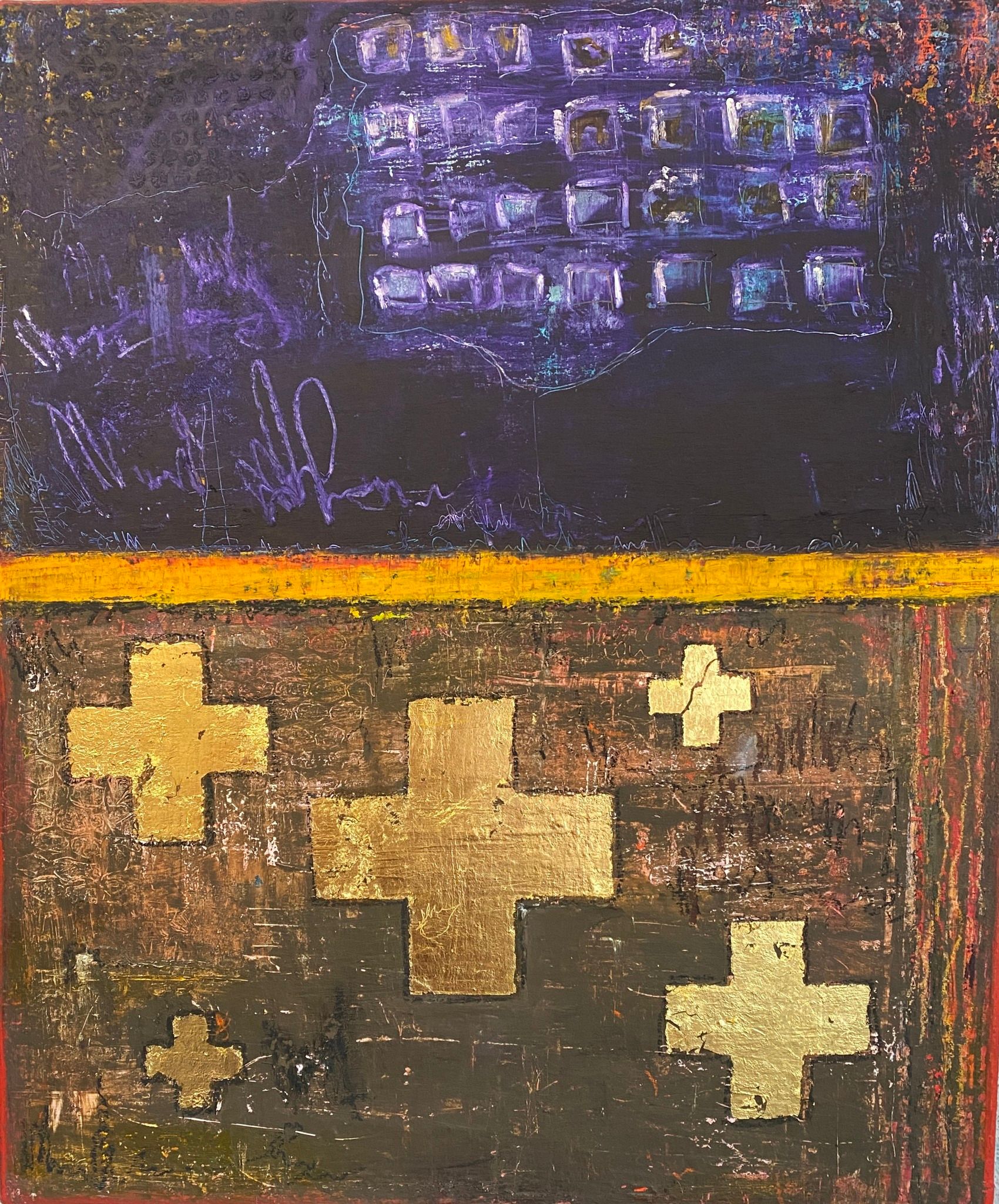 Positive Space Tulsa is honored to welcome a group exhibition, entitled Survived By, presented by Four Mothers Collective and curated by Carly Treece and Jessie Haase. Survived By features work by fourteen BIPOC Womxn and Two-Spirit Artists telling stories of survival through their own personal interpretations and diverse artistic mediums. In addition, the exhibition will include a film highlighting the story of MMIW (Missing and Murdered Indigenous Woman) and Choctaw citizen, Emily Sue Zanne Morgan, as told by her mother, Kim Merryman, which will premiere on opening night.
"Some things you just can't speak about. But here, We can draw. We can bead. We can paint. We can film. We can write. We can create...How we've made it. How we'll make it. We create what Our Survival looks like. Sounds like. Moves like. Feels like. This show is an invitation to join us in our space of Surviving. Of still being. And maybe, Share with us How you keep going. Live. Thrive. Survive. With Love, Always..." – Excerpt from poem "Survived By," by Jessie Haase.
About Four Mothers Collective: "Four Mothers Collective is a grassroots art collective. Our mission is to help BIPOC Womxn, Girls and Two-Spirit relatives have a safe place to create art, be inspired, make change, and overcome barriers in the art world. Our purpose is to empower, heal and create community through all forms of art with our BIPOC Sisters, Girls and Two-Spirit relatives."
Artists: Kayla Ausmus, Dana Bear, Brittany Bendabout, Ashley Dailey, Alex Deroin, Bradley Dry, Kalyn Fay, Haley Gallegos, Jessie Haase, Beth Henley, Jaime Misenheimer, Brittany Postoak, Dan Rocky, Carly Treece. Information about the curators, artists and film available upon request.
Survived By will open 5-9pm, Thursday, October 5, 2023, and continue through November 4, 2023. The opening evening will also feature a fashion show by Burning Wagon Designs, an Osage woman-owned fashion design company located in Osage Nation. Gallery hours during the exhibit: Thurs, 6-8pm; Fri, 5-9pm; Sat, 12pm-5pm and by appointment.
Positive Space Tulsa is located at 1324 East 3rd Street in the Pearl District. Positive Space Tulsa was founded by local artist, Nicole Finley (she/her). An art space dedicated to Womxn artists - the first and only in Oklahoma - Positive Space Tulsa believes: The letter "x" in Womxn recognizes all women, including gender expansive identities. Positive Space Tulsa is for women, nonbinary, genderfluid, genderqueer, and agender artists (excluding those who identify as male/men). Womxn is pronounced the same as woman or women.