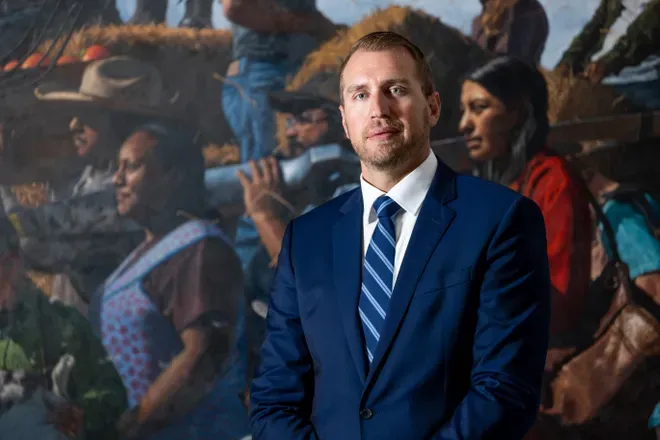 by Molly Young, The Oklahoman
When lawmakers disbanded Oklahoma's longtime Indian Affairs Commission in 2011, they said they wanted to create something better. They envisioned a liaison who would advise the governor, consult with tribes and help resolve conflicts before they spiraled into court.
That has not been the reality under Gov. Kevin Stitt, a Cherokee Nation citizen. His first Native affairs adviser resigned in protest months after taking office. And it wasn't until nearly four years later, on Sept. 5, that Stitt appointed another liaison to focus solely on tribal affairs. During the interim, state-tribal relations deteriorated to the point the tensions routinely made national news.
The governor's new Native affairs liaison, Wes Nofire, says he plans to extend olive branches to tribal leaders. Stitt said he believes Nofire, a former Cherokee Nation council member who backed his reelection campaign, is the "ideal choice" for the job.
But some people who worked closely with Nofire in the past are skeptical he will advocate on behalf of tribal nations. They see his appointment as yet another roadblock to finding common ground.
"He has been very, very clear that he is anti-tribe and anti-tribal sovereignty," said Candessa Tehee, who teaches Cherokee and Indigenous studies at Northeastern State University in Tahlequah, where the Cherokee Nation is headquartered.
Tehee served with Nofire on the Cherokee Nation council until recently and has been outspoken about how divisive she believes him to be. According to the Cherokee Phoenix, the tribe's newspaper, Nofire has questioned the legal standing of Cherokee courts, described the recognition of tribal reservations as a threat and falsely claimed the tribe's top elected official and its business arm were involved in child trafficking.
In June, Nofire lost the race to become the Cherokee Nation's next principal chief. Weeks later, he wrote a letter to an Adair County newspaper, drawing comparisons between Cherokee leadership and a beast sent by the devil during the biblical end times.
"We even worship these elected officials that are part of the beast, lest we be 'slain' by them," Nofire wrote in the July 21 letter published in the Straight Forward Free Press. The paper is published in Stilwell, near where Nofire was raised and resides.
'That seems like an irreconcilable difference'
In an interview with The Oklahoman, Nofire said he was sharing his spiritual views as a private citizen and declined to provide further explanation about the letter. He said he recognizes the rights of tribal governments. And he said he would put old political differences aside as a new state official.
"We've got to focus on this state and our tribal partnerships, our citizens as a whole, so we can be very successful together," he said. "I think that's the partnership that I'm looking forward to, to bridging that gap between everybody."
But Cherokee Nation Principal Chief Chuck Hoskin Jr. does not believe that's possible. Nofire will only further erode state-tribal relations, he said.
"It's difficult for me to imagine a public official who is tasked with building bridges with the Cherokee Nation, among other tribes, yet at the same time has a deeply held belief that we are operating under the control of Satan," said Hoskin, who defeated Nofire by a wide margin in the tribe's June elections. "That seems like an irreconcilable difference that disables him from service."
Apart from Nofire's rhetoric, Hoskin questioned the liaison's knowledge of Native American law and issues. Nofire, however, said his deep connections within the Cherokee Nation and other tribal communities will help him make immediate in-roads in his new job.
When asked about the key policy issues he would focus on, Nofire did not provide specifics. He said he would prioritize improving relationships and making state government more accessible and transparent to tribal leaders and citizens. He said he plans to split his time between the Oklahoma Capitol and his home, which he described as a "great meeting ground," given the area's dense Cherokee population and connection to Cherokee culture.
"The whole focus is going to be able to make sure that we're successful as a state," Nofire said. "To be successful as a state, that means we have partners. And we kind of go hand in hand. Successful tribes, successful state. Failures on either front mean that we're all going to fail together."
A disconnect between Gov. Kevin Stitt, Oklahoma tribes
The biggest disconnect between Stitt and many tribal leaders stems from McGirt v. Oklahoma, the landmark 2020 Supreme Court ruling that has led to the affirmation of eight tribal reservations in the state, including that of the Cherokee Nation.
The governor has resisted any loss of state authority on those lands. But federal law generally recognizes that states have limited power over tribal citizens on tribal lands. Tribal governments and federal officials have been expanding their criminal justice systems to prosecute the cases the state no longer can.
Stitt has worried Oklahoma could further lose the power to tax tribal citizens and regulate civil matters on the reservations. He's become increasingly vocal about his objections, saying he is working to represent the interests of all 4 million Oklahomans.
Nofire repeatedly expressed the same goal. He said he would prioritize "putting the politics aside and putting the people back up front and making sure we all represent all 4 million Oklahomans."
Tehee said she believes Nofire's appointment will create an echo chamber in the governor's office, rather than a deeper understanding of tribal nations.
"His inclusion of Mr. Nofire in an advisory position, when Mr. Nofire is simply parroting back what Governor Stitt is seeking to hear, does nothing to facilitate a working relationship, which is what needs to happen," Tehee said.
How Oklahoma lawmakers established the liaison position
Being neutral is a key part of being a liaison, said Jacque Secondine Hensley, Oklahoma's first Native American liaison. She was appointed by then-Gov. Mary Fallin after lawmakers wrote the liaison position into law in 2011. She served in the role for almost three years.
By law, the liaison works on tribal relations and Native American issues assigned by the governor and monitors how state agencies work with tribal governments. Secondine Hensley said she routinely talked with Fallin, tribal leaders and agency executives and arranged closed-door meetings where top officials could speak frankly about shared concerns. Fallin listened to her input on issues that affected tribes, said Secondine Hensley, who belongs to the Kaw Nation and is also Cherokee.
"I would be right down the hall," she said. "I had her ear."
Earl Sears, a former state representative who cosponsored the liaison bill, said he believed the model was more effective than the commission it replaced, because the liaison gave state and tribal officials a direct line of communication.
"We felt very strongly that it was important to make sure that our tribes have access to and a voice in the Capitol," Sears said.
Lawmakers disagreed, though, over whether to create a Native American affairs liaison or a secretary, which would have elevated the position to the governor's top rung of advisers. Paul Wesselhoft, another state representative at the time, pushed for the Cabinet-level post, because he believed it would bring a measure of accountability and signify a level of importance.
"It just makes sense," said Wesselhoft, who is also a longtime legislator for the Citizen Potawatomi Nation. "It's almost like a marriage counselor."
Lawmakers ultimately opted to let the governor decide. The law says the liaison "may also" be the secretary of Native American Affairs.
Stitt became the first governor to make that choice when when he appointed former state Rep. Lisa Johnson Billy, a Chickasaw Nation citizen, to serve as secretary of Native Affairs. The appointment came soon after he took office in 2019.
But Johnson Billy quickly stepped down after Stitt and tribal leaders became embroiled in a dispute over the central state-tribal gaming compact.
"It has become increasingly clear you are committed to an unnecessary conflict that poses a real risk of lasting damage to the state-tribal relationship and to our economy," Johnson Billy told Stitt in her December 2019 resignation letter.
Ten months later, Stitt announced the title would go to Secretary of State Brian Bingman, who would counsel the governor on Native affairs on top of his other duties.
Bingman, who is a Muscogee Nation citizen, served as a dual secretary of state and Native American Affairs until Wednesday, when he resigned to run for the Corporation Commission.
Stitt has no plans to promote Nofire to a secretary post as a result of Bingman's exit, said the governor's communication director, Abegail Cave. The move would require approval from the Senate.
The governor currently is locked in a dispute with legislative leaders over how the state should work with tribes. Stitt sued Senate Pro Tem Greg Treat and House Speaker Charles McCall in July to try to block the Legislature from extending state-tribal compacts without him. Then on Thursday, he asked lawmakers to approve two gaming compacts he had negotiated with tribes outside of the central state-tribal agreement — something he has drawn wide criticism for attempting in the past.
As liaison, Nofire will have a central role in those compact talks. He said he sees himself as someone who can help ensure tribal leaders and the governor are meeting, "so that way it's fair to all 4 million Oklahomans whenever we have agreements being made."
During his time in the state Legislature, Wesselhoft sat on the committee that monitors compacts between the state and tribes. He said he believed Stitt would improve those talks. But four years later, he has seen no progress.
"We expected great things from the governor in making the relationship between the tribes and the governor smoother and better," he said, "but it went backwards."
Molly Young covers Indigenous affairs. Reach her at mollyyoung@gannett.com or 405-347-3534.
---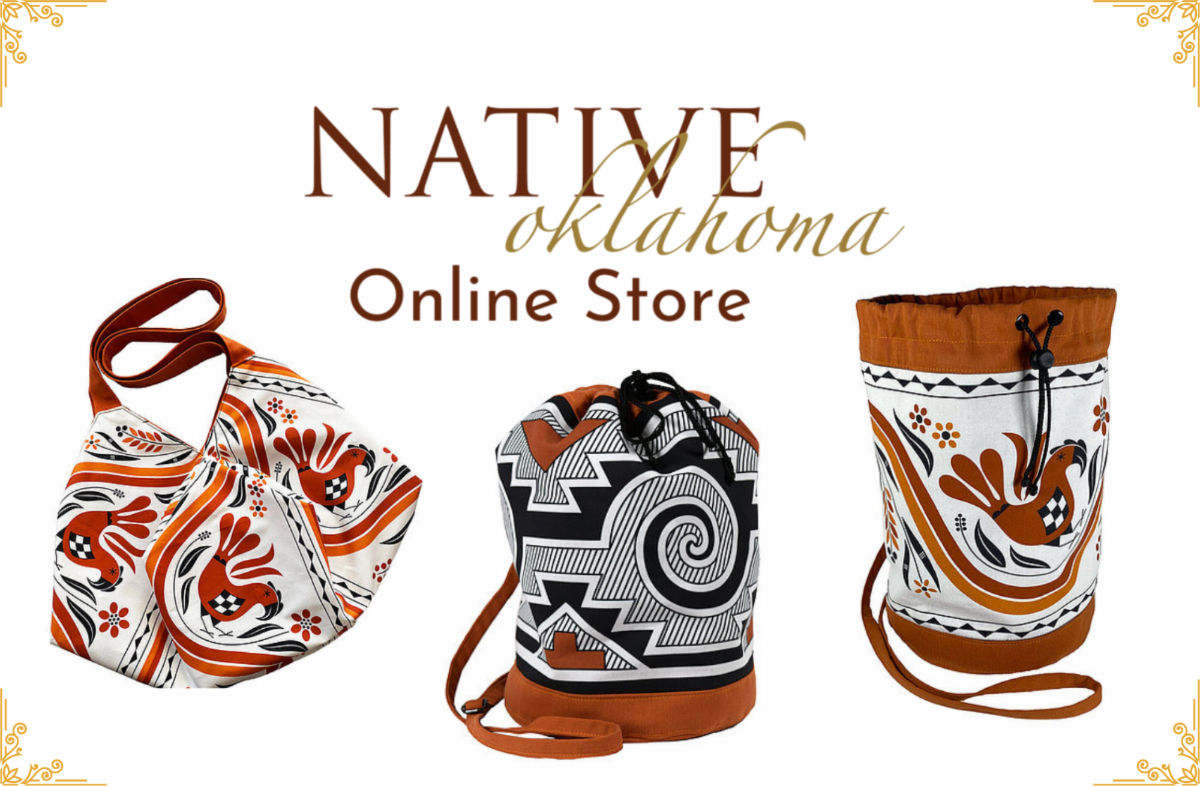 ---
Chickasaw Annual Meeting and Festival set Sept. 29-Oct. 7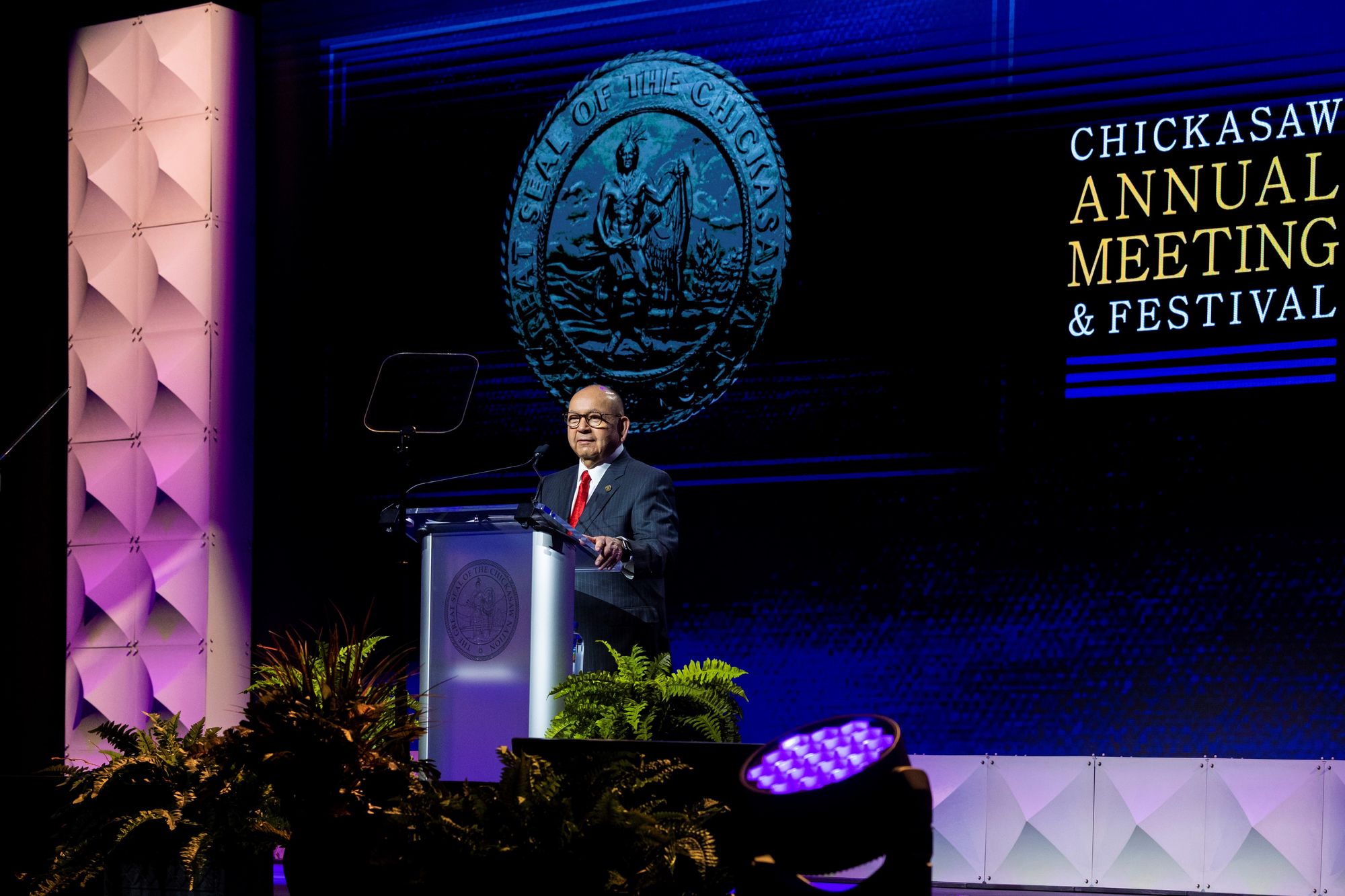 A time of reunion, fellowship and cultural celebration, the 2023 Chickasaw Annual Meeting and Festival will begin Sept. 29 and continue through Oct. 7. Activities will be conducted in communities throughout the Chickasaw Nation.
This year marks the 63rd Annual Meeting of the Chickasaw Nation and the 35th Chickasaw Festival.
Each year, Chickasaws from across the country attend the weeklong event, which is highlighted by Chickasaw Nation Governor Bill Anoatubby's State of the Nation Address. Governor Anoatubby's address is set for 9 a.m., Oct. 7, at Aiitafama' Ishto "large meeting place" on the Chickasaw National Capitol grounds in Tishomingo, Oklahoma.
Chickasaw Annual Meeting began in 1960, when more than 100 Chickasaws met at Seeley Chapel near Connerville, Oklahoma, to discuss the state of their nation and a vision for the future. Each year, the Chickasaw Nation pays tribute to this historic event by celebrating Chickasaw pride and progress during the Chickasaw Annual Meeting and Festival.
The hub of activity and celebration of tribal culture and history is the Chickasaw National Capitol grounds. Attendees can learn to play stickball, try their hand at archery, tour historic Chickasaw Nation buildings, stomp dance and learn techniques in ancient arts and crafts.
Other events planned for the week include a parade, arts and crafts vendors, cultural demonstrators, educational tours, food booths, a health fair, children's activities, entertainment, a parent/child fishing tournament, archery tag, storytelling and more.
Guests will have the opportunity to browse and purchase artwork created by artists of Southeastern and Woodlands tribes at the Southeastern Art Show and Market (SEASAM), which opens at 11 a.m., Friday, Oct. 6.
Venues in the Tishomingo, Ada and Sulphur, Oklahoma, areas will host activities throughout the week.
Several activities are planned in Tishomingo beginning Saturday, Sept. 30, including: a golf tournament, a 5K fun run and walk, softball tournament, junior Olympics and a pickleball tournament. Cornstalk shoots at Kullihoma, Pontotoc Pursuit bicycle ride in Ada, and a stickball tournament at the Chickasaw Cultural Center, Sulphur, will also be conducted Sept. 30.
Three young ladies will be crowned Chickasaw Princess, Little Miss Chickasaw and Chickasaw Junior Princess during the Chickasaw Princess Pageant, 6 p.m., Monday, Oct. 2, at the Ada High School Cougar Activity Center. Princesses serve for one year as ambassadors of the Chickasaw Nation at events across the U.S.
Chickasaw Cultural Evening will take place from 4-8 p.m., Thursday, Oct. 5, at the Chickasaw Cultural Center, Sulphur. The event includes cultural demonstrations, artists, Chickasaw Press authors and a traditional meal. Presentation of the prestigious Silver Feather Award, an elite award for Chickasaws who dedicate themselves to the preservation and revitalization of Chickasaw language, culture and lifeways, is included in the evening's festivities.
A complete list of events, locations and schedules will become available online at AnnualMeeting.Chickasaw.net. The event schedule is subject to change.
Follow Chickasaw Nation social media accounts on Facebook, Instagram and X, formerly known as Twitter, for updates.
For more information, call (580) 371-2040.
---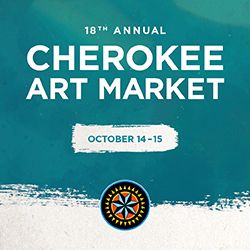 ---
Grand House Brewing is serving up new flavors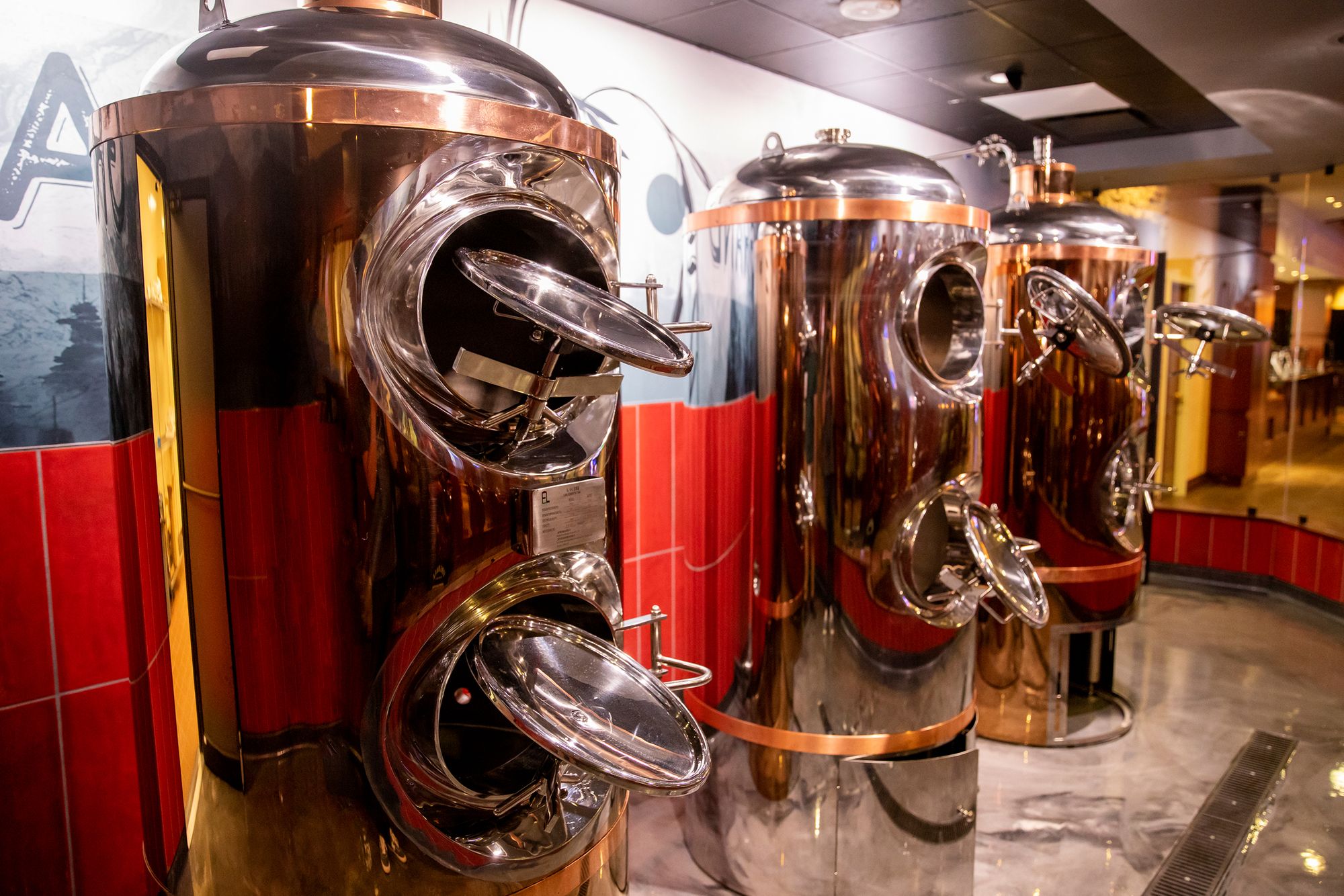 By Mary Leaver, Citizen Potawatomi Nation Public Information Department
Locally-brewed beer with innovative and unique flavors is now available at the Grand Resort & Casino through its new in-house brewery — Grand House Brewing.
J.C. Aponte, the Grand's beverage manager, said developing a new product line was intimidating, but it was a challenge the entire staff enjoyed.
"We've been playing with recipes since the end of last year," Aponte said.
The new offerings include Chupacabra, a Mexican-style beer with bold flavors; Third Coast, a West-Coast citrusy IPA; and Highway 102, a light lager with a smooth finish.
Chupacabra, Third Coast and Highway 102 are being sold at the Grand Resort & Casino's bars and restaurants. The Grand House Brewing hopes their products will soon be available at other locations, including the all-new FireLake Casino that is currently under construction at Tribal headquarters near Shawnee, Oklahoma.
Whether customers are ordering Chupacabra at the bar, trying Third Coast as they attend a concert, or sipping Highway 102 during happy hour, they have embraced the new beverages.
"Chupacabra is now our number one seller," Aponte said. "It's doing really, really well."
The Grand's newest beverages are half price during happy hour, which takes place from noon to 2 p.m. and again from 5-7 p.m., Monday through Friday.
"That's so we can encourage people to try it. Then when they try it, now we have tons of people who come out now just to drink those beers. It's really awesome to see," Aponte said.
He has been working closely with Grand House Brewer Jacob Kitsmiller on developing the flavors of each product. Kitsmiller has a culinary background and "makes magic," Aponte said.
"He really takes so much pride in it. I can't speak highly enough of him, because he's been amazing throughout this whole process," Aponte said.
People usually associate a chef with creating unique food dishes, but Kitsmiller's culinary skills helped Grand House Brewery find the right combination of tastes.
"It's an art, it really is," Aponte said. "There are so many flavors that you have to play with. And two things that you may never think go together come in and makes this amazing flavor."
He compares it to having a meal expertly prepared by a favorite family member.
"You can tell the difference when somebody really is taking their time to make what they make," he said. "I remember my grandma spending two and a half hours in the kitchen. But I promise you that when you tried it, you could taste every single minute of that."
Full of flavor
Aponte described the flavor profiles customers can expect.
Chupacabra: "It's low bitterness with a caramel flavor. It's really good, really refreshing. Wakes up the tastebuds when you first try it."
Highway 102: "A very pale, highly carbonated, light bodied, well-attenuated lager with a very neutral flavor profile and low bitterness. Served very cold, it can be a very refreshing and thirst-quenching drink."
Third Coast: "This is a refreshing West Coast IPA with bold, citrusy, hop flavors and a crisp finish. It's great for beer lovers who enjoy a classic IPA flavor."
Challenges
The local beer market can be challenging to break into because many customers tend to stick with products they have consumed for years. However, staff have noticed that more people are requesting locally brewed products.
Aponte said he and the Grand staff were a bit intimidated by the challenge of brewing totally new products.
"You're like, 'What am I diving into? What's going to happen?' But we have a really good team all around food and beverage that just make it work," he said. "And when you have people that want something to work, it just kind of comes together."
One major advantage to an in-house brewery was the cost savings to the Grand, savings that can be passed along to the customer without compromising on the product's quality.
"There is a big savings in it for us to do it ourselves. All of the beer that we make in the house is cheaper than what we sell all of our draft beers," he said. "The customer (can save) 50 cents to a dollar on each. If we have a quality product out there that's affordable for everybody, that's really where it's at for us."
Seasonal offerings
Aponte said the three flagship products are expected to stay on tap all year. However, the brewery is also planning to introduce seasonal flavors that will be available for a limited time.
"We wanted people to say, 'Hey, let's go to the Grand and see what kind of different things they have out now.' If we have a blend of beers that change throughout the season, maybe you and your friends might want to see what we have on tap. And we are starting to play with the recipes to be able to do that," he said.
Cucumber-lime, pineapple-mango or pumpkin spice are just a few of the unique flavors they plan to experiment with and potentially add to the rotation as the seasons change.
Small, sample-size batches allow the staff to experiment with flavors and find the right balance that will appeal to customers.
"It really comes down to flavor profile and your palate. People might try a beer and say, 'Oh, that's not for me.' But then somebody will walk up right after and say, 'Give me another one,'" Aponte said. "That's the fun part for us is, 'Let's try this,' or 'Hey, I have an idea to do this.'"
The Grand House Brewery staff is passionate about consistently delivering flavors that will appeal to a broad customer base.
"If it takes off, then you put it on the menu, but it's a really fun and rewarding experience" to see customers gravitate toward something the team created, he said.
Future plans
Aponte expects that Grand House Brewery will look for opportunities for further expansion as well.
"That's the goal. I'm excited to see us put it out there, what kind of feedback we'll be getting and then going from there," he said.
If there is sustained demand, Aponte and the team wouldn't turn down the chance to see the product on the shelves in FireLake Discount Foods. But for now, they are focused on introducing the beers to as many new customers as possible.
"That's a fun part of it, making the beer, it's amazing and it's great. And then you get to see the rewards when people taste it," he said. "It's not a bad thing when you're selling out. It's just indicative of how good something is."
He said some of the Grand's regular customers have even told him that they only drink the new products. If it is sold out at one bar, they will try other bars until they find it.
The brewing team is enjoying the feedback. They are proud to contribute to the high-quality entertainment and service the Grand provides each day, Aponte said.
"It was just like perfect timing because we have a bunch of people asking for (local beers). There's a big demand for craft and local beer, so it's awesome that we have it now," he said.
For more information about dining and beverage options at the Grand, visit the Grand Casino Hotel & Resort or call 405-964-7777.
---
Native American LGBTQ+ Electronic Rock Musician Marx Cassity to Release Second Single 'Somewhere' from Forthcoming Album '2Sacred' on Indigenous Peoples' Day Oct. 9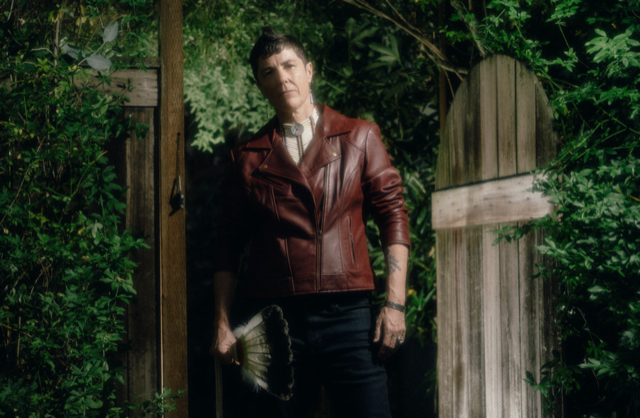 The uplifting song was inspired by the historical trauma the Osage Nation has endured, the high suicide rates amongst LGBTQ+ Native American youth & the power & spirit of the ancestors
Tulsa, OK – Guided by spirit, ancestors and on a mission to help people embrace their identity, Tulsa-based acclaimed queer Native American artist Marx Cassity will release their new single "Somewhere" on Indigenous Peoples' Day, Oct. 9, from the forthcoming full-length album 2Sacred, out Nov. 5.
Called "a songwriter to be reckoned with" by No Depression, the Two-Spirit Osage singer-songwriter found inspiration for "Somewhere" in the trauma their Osage people endured, which is depicted in the book and the upcoming Martin Scorsese film Killers of the Flower Moon, as well as the high suicide rates of LGBTQ+ Native youth, the epidemic of missing and murdered Indigenous women and Two-Spirit people, and the power and spirit of their ancestors. The powerful song's steady electronic rock beat and Marx's Native-nuanced singing invite us into a fire-tending vigil where the voices of the ancestors come through and offer strength.
Marx grew up on the Osage Nation reservation in Oklahoma where Killers of the Flower Moon takes place, illustrating the story of the Osage people in the 1920s, when oil profits on their land had made them incredibly wealthy and they began to die under mysterious circumstances—systematically targeted for their money. Marx is also a trauma therapist who works with Native American clients on the impact historical trauma has had on them and their communities.
"As the first verses of 'Somewhere' emerged, I had visceral feelings and visuals of my Native ancestors enduring genocide and colonization," Marx says. "I'm Osage and Kaw on my mother's side and grew up on the reservation in Oklahoma where so much historical trauma has impacted my people there. I had read Killers of the Flower Moon before Scorsese picked up the movie rights, as well as great books like A Pipe for February. My great-grandmother was born in 1900 and lived through that time. She spoke to me about that history, and I had always felt a kind of haunting feeling about something.
"So, the vivid details in the books were reverberating through me, the horror of what that must've been like for her and all of those Osages before her. I was also thinking of Native people of today and the suicide rates, the epidemic of missing and murdered Indigenous women and Two-Spirit people, and struggle that I have witnessed in my own community and working at the Native health centers where I trained to be a therapist."
Listen to "Somewhere," lead single "How Long" and the title track "2Sacred" here.
Watch the gorgeous video for "How Long" here.
**Please note that the track "Somewhere" is under embargo until Oct. 9, and the track "2Sacred" is under embargo until Nov. 5. The links are for press purposes only. We ask that you don't share with anyone else.
Marx will perform at Twisted Arts' "2-Spirit Fest," a groundbreaking festival that aims to empower and uplift Two-Spirit Native American artists by providing a platform to showcase their talent, creativity and cultural heritage. The free festival, which will take place in Tulsa on Oct. 14 & 15, features a diverse range of genres and artists, deeply rooted in their traditional cultures. Marx will perform on Oct. 14 and participate in a panel discussion on Oct. 15. Click here for more info about the 2-Spirit Fest.
While working on 2Sacred, Marx's fourth studio album, they've been undergoing an evolution changing their performance name from Marca Cassity to Marx Cassity in honor of gender diversity and taking their music in a bold new direction from folk-rock to piano- and synth-driven electronic rock and exploring their trans masculinity and Two-Spirit identity. Two-Spirit refers to Native American LGBTQ+ people who often fulfill traditional gender-variant ceremonial and social roles in their cultures.
After years spent living in the Bay Area, Portland and Boulder, Colorado, Marx recently returned to live in their native Oklahoma as an artist, therapist and activist for LGBTQ+ rights.
Marx received the NDN Collective Radical Imagination Grant and support from the Osage Nation Foundation to produce the video for "How Long" as well the 10-song album 2Sacred that focuses on Two-Spirit resilience.
Learn more about Marx Cassity here.