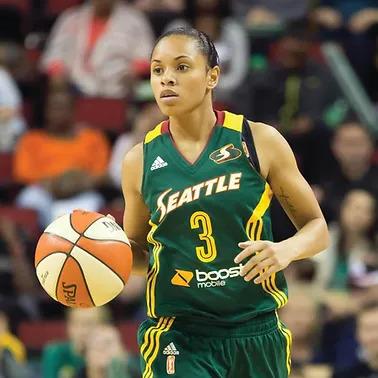 Angel Goodrich will be inducted into the National American Indigenous Athletics Hall of Fame this year.
Born in Glendale, Arizona, to parents Jonathan and Fayth Lewis. She has two siblings, an older brother Zach and a younger sister Nikki. She is a member of the United Keetoowah Band of Cherokee Indians.
Goodrich attended Sequoyah High School in Tahlequah, Oklahoma, where she was the first Division 1 athletic scholarship recipient in school history. During her time at the Cherokee-operated school, she led the Lady Indians to three consecutive Class AAA state titles and a runner-up finish. She scored over 2,000 points in her illustrious career. As a senior, Goodrich was named 2007 Gatorade Player of the Year in Oklahoma and received the honor of being a WBCA/State Farm All-American.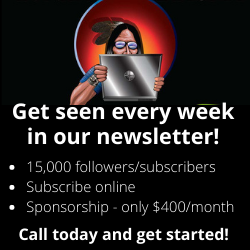 After high school, Goodrich went on to play basketball at the University of Kansas. During her freshman year, Angel tore her left ACL (anterior cruciate ligament), which kept her on the sidelines for the entire season. The following year she tore her right ACL after only 15 games. Despite these bumps in her basketball journey, she still scored over 1,000 points in her career as a Jayhawk, and became the Jayhawks' all-time career assists leader. Goodrich's total of 771 assists ranks her as the third-highest in Big 12 Conference history. In her senior year, Goodrich was a finalist for the Naismith Award, Wade Trophy, Wooden Award, Nancy Lieberman Award, and the USBWA Ann Meyers Drysdale Award. She also earned First Team All Big 12 honors, and was a member of the WBCA All-Region 5 Team.
In 2013, Goodrich was selected in the third round of the WNBA draft (29th pick overall) by the Tulsa Shock. At the time she was the highest-drafted Native American player in the history of the WNBA. In 2014, she completed her second and final season with the Shock. In 2015, she was picked up by the Seattle Storm. With the Storm, she registered her first double-double (12 points, 10 rebounds) in her WNBA career. Goodrich's WNBA career ended in 2016. During these years, she also spent time playing overseas in both Poland and Russia.
Angel currently resides in Oklahoma as a firefighter for the Tulsa Fire Department and in her spare time, officiates youth basketball games.