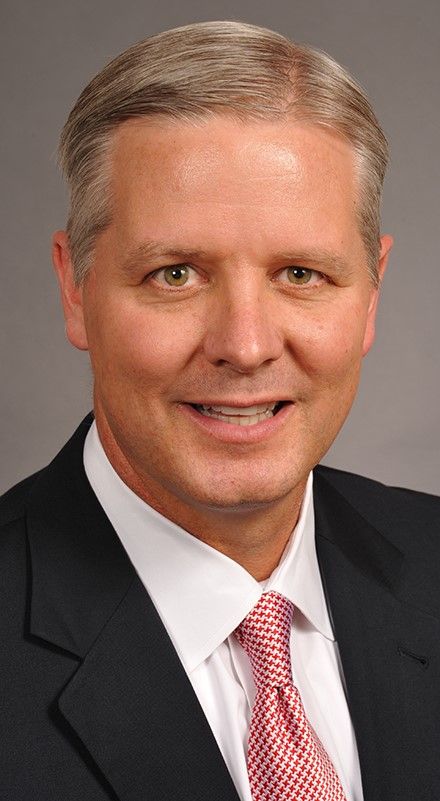 The Chickasaw Nation announced the selection of Eric Wenger as the next undersecretary of Construction Services. Wenger will continue in his role as the City Engineer and Public Works Director for the City of Oklahoma City until September 14, 2023.
"Eric Wenger earned a high level of respect from local residents, city officials, industry peers, and the Chickasaw Nation during his distinguished career of almost three-decades with the City of Oklahoma City," said Bill Anoatubby, Governor of the Chickasaw Nation. "Throughout his career, which was marked by numerous major accomplishments, he consistently demonstrated a commitment to excellence, a spirit of cooperation, and an understanding of how his work affected the people of the community. We believe he will make a great addition to our leadership team."
Wenger will begin his new post September 15 of this year. He will replace Ken Smith, who retired in March.
Wenger will be responsible for working with stakeholders across the Chickasaw Nation in designing and developing projects that support the Mission of the Chickasaw Nation.
He will lead a team that oversees the projects and works with contractors, architects, and other experts to execute projects.
Wenger began his career with the City of Oklahoma City in May 1994 as the project manager for the Bricktown Ballpark and the Chesapeake Arena as a part of the City's original  MAPS program. In 2001 he was appointed to lead MAPS for Kids where he oversaw the $700 million reconstruction of 70 Oklahoma City schools. In 2009, he was hired to lead the $777 million MAPS 3 program and in 2011 he became the City Engineer and Director of Public Works.
"Oklahoma City is a better place to live thanks to Eric," said City Manager Craig Freeman. "He earned our community's respect over the past 28 years by being a diplomatic leader, efficient problem solver, dedicated public servant and astute engineer. Eric helped us deliver on our promises to our residents during his 28-year career. I wish him the best."
Eric grew up in Denton, Texas playing sports and participating in Scouting where he earned his Eagle Scout. He served as a leader while attending the University of Oklahoma as a Resident Advisor and Resident Director for OU Housing, and also as a member of the Student Government Association and the Chi Epsilon Engineering Society.
Wenger graduated from the University of Oklahoma in 1994 with a degree in Civil Engineering.
He is a registered professional engineer, is married to his wife, Sunny, and has two daughters Kate and Abby who are attending the University of Oklahoma.