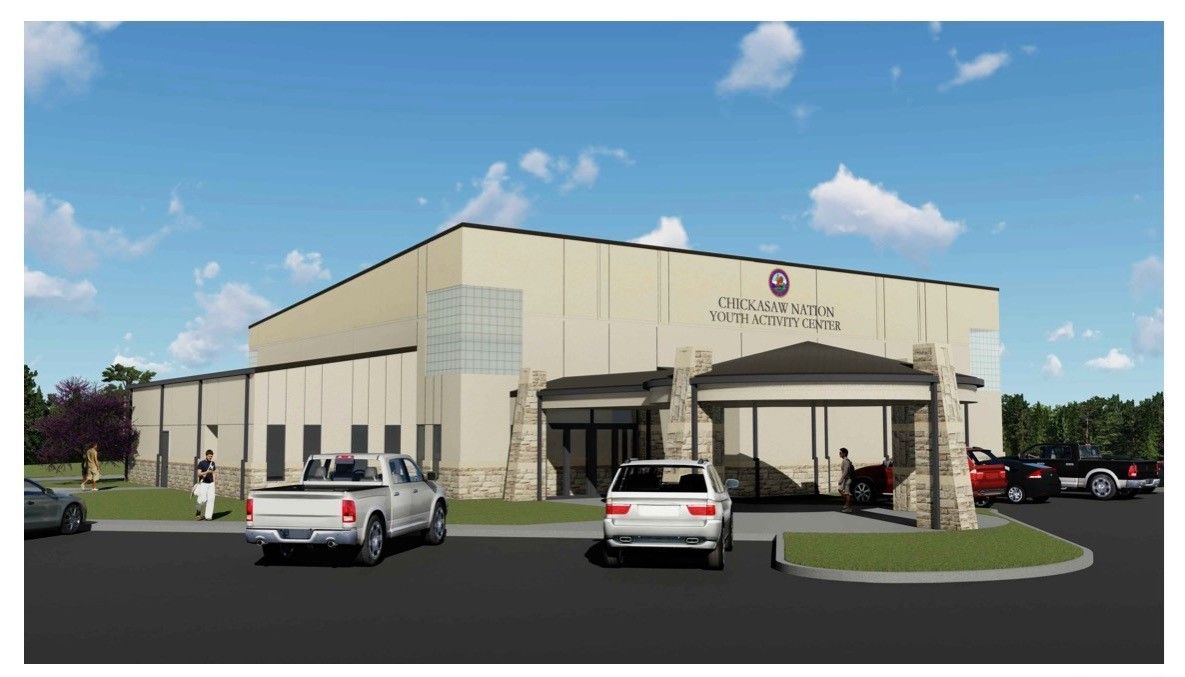 SULPHUR, Okla. -- Chickasaw Nation Governor Bill Anoatubby led groundbreaking ceremonies August 10 for a facility which will serve the community's youth for generations.
The Chickasaw Nation Youth Activity Center, 1601 W. 18th St., is a shining example of the Chickasaw Nation's steadfast commitment to providing opportunities for youth, Governor Anoatubby said.
The space is designed for various activities, ranging from sports and games to community events.
Located adjacent to the Chickasaw Nation Youth Club and Head Start, the Youth Activity Center will provide young people a place to develop to their full potential, he said.
"This new center, in addition to our Head Start and Chickasaw Youth Club, stand as proof that we believe every child deserves the opportunity to dream big, to strive for excellence and to succeed in their endeavors."
The new activity center features a 6,000-square-foot multipurpose area, which is equipped with athletic flooring and tiered bench seating.

"The versatile nature of this area will undoubtedly nurture the diverse interests of our young people," Governor Anoatubby said.
The youth activity center also includes two full locker rooms and two smaller activity rooms, designed to facilitate more concentrated sessions or smaller group activities.
The parking lot is designed to accommodate buses, which extends the opportunity for valuable learning experiences for young people beyond the borders of Sulphur.
The new facility is symbolic of the collective responsibility to youth, the community and long-term strength of the Chickasaw Nation, he said.
The activity center is part of a wider network of facilities designed to serve Chickasaws. Together, these facilities create an environment that not only fosters individual growth but also strengthens communities.
In the past two decades, Sulphur and surrounding the Murray County area have experienced tremendous development led by the Chickasaw Nation designed to boost the area's economy and the visitors' experience.
The Artesian Hotel and Spa, the Chickasaw Nation Visitor's Center, ARTesian Art Gallery and the 184-acre Chickasaw Cultural Center, all in Sulphur, as well as the near-by Chickasaw Retreat and Conference Center, opened in the past decade.

Near Davis, the Chickasaw Nation Welcome Center, Bedre' Chocolate Factory, as well as an additional Chickasaw Travel Stop opened in the last 10 years.
The Sulphur Chickasaw Youth Club and a larger facility for Chickasaw Nation Head Start, both designed to enhance the lives of community members, opened in 2017.
For more information, visit Chickasaw.net.