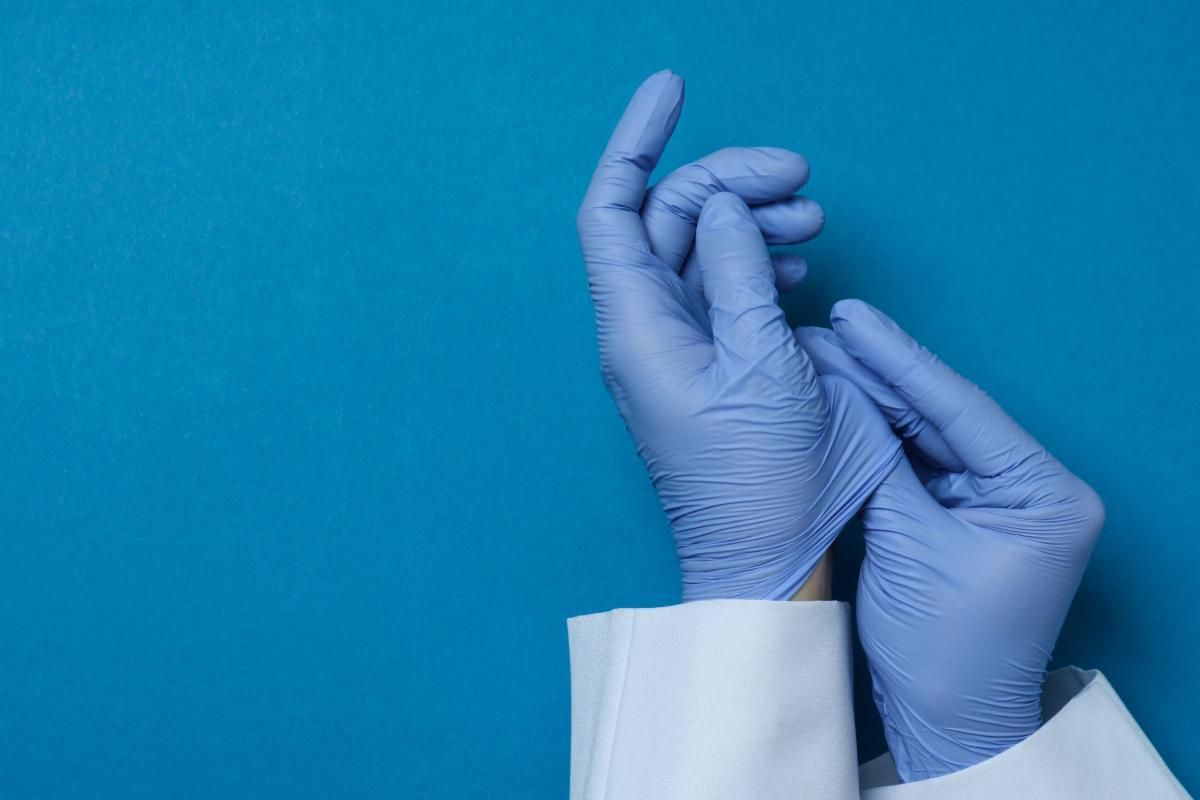 Cherokee tribal member David Thunderbird Crawford stepped into the personal protective equipment (PPE) sector amid the first days of the COVID-19 pandemic as shortages of masks and gloves became dire.
Overseas manufacturing, Crawford said, was choking a necessary supply line, and so he sought to organize new manufacturing on American soil instead. Choosing to serve as a distributor, Crawford partnered up with a Chicago-based manufacturer and later a B Corp certified nitrile gloves maker, Eagle Direct Ltd. Group.
As Crawford's enterprise, Bartlesville, Okla.-based TruCleanz Distribution USA Inc. quickly caught on for local customer — like the River Spirit Casino in Tulsa — he also saw an opportunity to help first responders deal with a growing issue in handling drugs like fentanyl.
Nitrile gloves, which use a particular kind of synthetic rubber to prevent tears or abrasions, are a solution recommended by the Centers for Disease Control and Prevention in handling illicit substances during arrests, patient care, or rescue operations. While exposure to fentanyl in particular has become a concern —sometimes overwrought, according to a report from consultancy BioMed's Health and Justice Journal — nitrile gloves can protect from exposure to anything from cocaine to methamphetamine.
Never miss the biggest stories and breaking news about the tribal economy. Sign up to get our reporting sent straight to your inbox every Monday morning.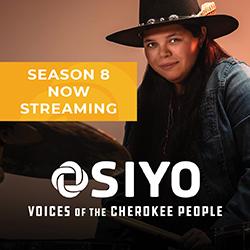 According to a recent report by reportlinker.com, the global nitrile gloves market size is anticipated to reach USD 10.19 billion by 2030, with a predicted compound annual growth rate of 5.7% over the next seven years. The report notes that this expected growth is driven by increased healthcare expenditures and awareness around worker safety.
"I'll see these officers or EMTs or fire department guys parked up somewhere and I'll whip in real quick and ask if they want a pair of these nitrile gloves," Crawford said. "A lot of times they say, 'yeah, they could use them.' I'll give them a pair, and use another pair to try on and show them how tough they are. A lot of folks haven't heard of fentanyl-resistant gloves."
Crawford says he doesn't charge the responders on duty for gloves but rather hopes they take the samples back to their administrators to drive interest in purchasing the gloves for the whole department, Crawford said.
"I don't think officers should have to pay for those from out of their own pocket," Crawford told Tribal Business News. "I give them my business card so they can go back to their precinct and say, 'Hey Captain, can we get these local gloves?' Every day I do that, and there's a lot of them that I see now all the time out and about with these gloves. It's just there to help them stay safe."
Crawford's efforts were enough to garner the attention of Crime Stoppers Global Solutions, a crime reporting and interference initiative that leverages new technologies to better combat illegal activities like drug running and human trafficking. Crawford secured the nonprofit's endorsement for his gloves in early 2023 -— something he hopes to leverage into building consistent customer bases out of local police departments, hospitals and fire stations.
For the time being, Crawford is content to sell to local casinos and other anchor institutions while drumming up interest among first responders. He's the sole employee of Trucleanz Distribution for now, though he has aspirations to his own Tahlequah-based manufacturing operation down the line, he said.
Crawford attempted to get a plant going in Tahlequah, Okla. — the seat of the Cherokee Nation — in the early days of the pandemic, but couldn't locate a sufficiently large space to move into, he said.
While Trucleanz' initial appraisals found promising 15,000 square-foot spaces in the small town, but without any room for expansion they would never reach the 100,000 square feet that would be necessary for the kind of operation Crawford was aiming for.
The hope is still there, though, Crawford said. Starting his own business with Trucleanz was the dream, and growing it into a multi-employee operation supporting more people is the end goal.
"I love being able to put my name out there and my face, and say, look at me I'm Native, I'm trying to be successful," Crawford said. "I'm not draining the system, I work. If I can get a business in [Tahlequah,] it would boost the economy, it would put citizens to work, it would make everybody feel good."
Everyone wants to have pride and say, 'I don't take handouts. I own my own business.' I still want to make that happen, but it just got pushed back a little bit."
In the meantime, Crawford chases growth through his burgeoning relationships with first responders and branching into other sectors on the hunt for PPE — like mortuaries in need of sanitary resistance, or even hotel housekeepers.
More than anything, Crawford just wants people to be safe, he said.
"Almost anybody can make use of these gloves," Crawford said. "I want to be known in Oklahoma as the Native American, veteran-owned business that has the best fentanyl-resistant gloves for first responders. I want these departments to value the safety of the responders and say hey let's get the best out there. They're endorsed by Crime Stoppers, so you know they have to be good."