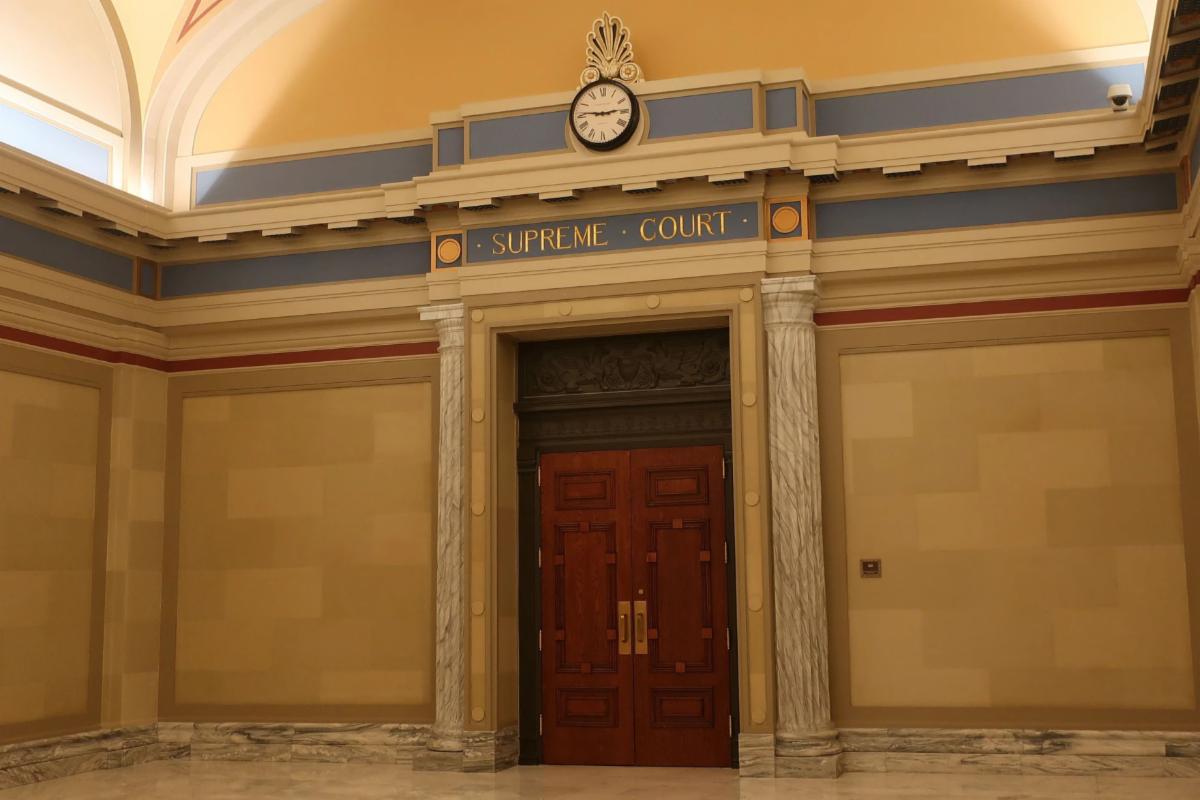 In late April, the Oklahoma Supreme Court ruled that the state could take custody of Native children who live on a reservation other than their own.
It gives the state more latitude than it has had in the past to intervene in child welfare cases without consulting the tribe, according to legal experts.
Critics say the decision is flawed and dangerous.
The state Supreme Court's decision "misunderstands tribal sovereignty," according to Brian Danker, the Choctaw Nation's senior executive officer of legal and compliance.
"This ruling could impact a tribe's ability to protect tribal citizens' social, cultural and familial connections as it attempts to chip away at the foundations of tribal sovereignty in the state of Oklahoma," Danker said.
The ruling impacts how the federal Indian Child Welfare Act, or ICWA, is applied in Oklahoma. ICWA originated in 1978 to protect Native children after years of harmful policies.
Oklahoma's decision is not the only potential threat to ICWA.
In the coming months, the U.S. Supreme Court is expected to release an opinion in another case, Haaland v. Brackeen, which seeks to overturn parts of the federal Indian Child Welfare Act. The case comes from a couple who argue it's a race-based law that violates the rights of non-Native parents by excluding them from adopting Native children.
Tribal leaders, Native parents and other ICWA advocates say the law is necessary to prevent the breakup of Native families that started with federal Indian boarding schools and continued with a push for Native children to be adopted by white families in the 1960s.
Robyn Bradshaw, a White Earth Ojibwe citizen and grandmother, said she can attest to the importance of keeping ICWA intact. She was able to adopt her granddaughter after she was placed in a non-Native foster home in Minnesota.
"If the court rules [ICWA] unconstitutional, it will not only prevent family reunifications like my own — it will tell tribes that we do not have a right to our own children, and that our political sovereignty which Congress has recognized for centuries is no more," Bradshaw wrote in an op-ed last month in The Imprint.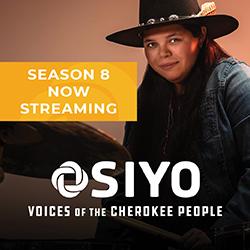 A case of jurisdiction
The Oklahoma case involves a Muscogee child referred to as S.J.W. in court records to protect their identity, who was living with his parents on the Chickasaw Nation reservation in Oklahoma.
Two days after S.J.W. was born in March 2020, they were taken into state custody.
According to court documents, S.J.W.'s parents posed a threat to their newborn child, because of allegations of domestic violence and mental health issues.
The child's parents appealed a state child-protection case in February 2021, claiming that Oklahoma lacked jurisdiction over their child.
They drew from a landmark U.S. Supreme Court ruling in July 2020, in the criminal case, McGirt v. Oklahoma, which said that the Muscogee Nation's reservation boundaries were never "disestablished" — or dismantled, as state officials argued — but were, in fact, still intact.
At the time, the Chickasaw Nation's reservation wasn't recognized by the state — even though Congress never ruled it disestablished. The McGirt ruling also extended to the Chickasaw Nation in another criminal case, Bosse v. Oklahoma, in 2021.
S.J.W.'s parents argued that "the Chickasaw tribal court has exclusive jurisdiction regardless of the fact that S.J.W. is a nonmember Indian child," the Oklahoma Supreme Court decision says.
But the state maintained that it can step in because they have agreements in place with tribes over concurrent jurisdiction on ICWA cases.
The agreements came about because there would have been serious disruptions in Indian child welfare cases on the tribal nations reservations, according to Cherokee Nation's Intergovernmental Agreement, known as the 1919 agreement. Tribes needed time to be able to staff up to handle more ICWA cases after the McGirt decision.
The Oklahoma Supreme Court used the reasoning of the 2022 ruling in Castro-Huerta v. Oklahoma, which rolled back parts of McGirt, to come to their decision. The Oklahoma Supreme Court say that states have jurisdiction over child custody proceedings, and ICWA only limits the state's jurisdiction when a member child is on their tribe's reservation.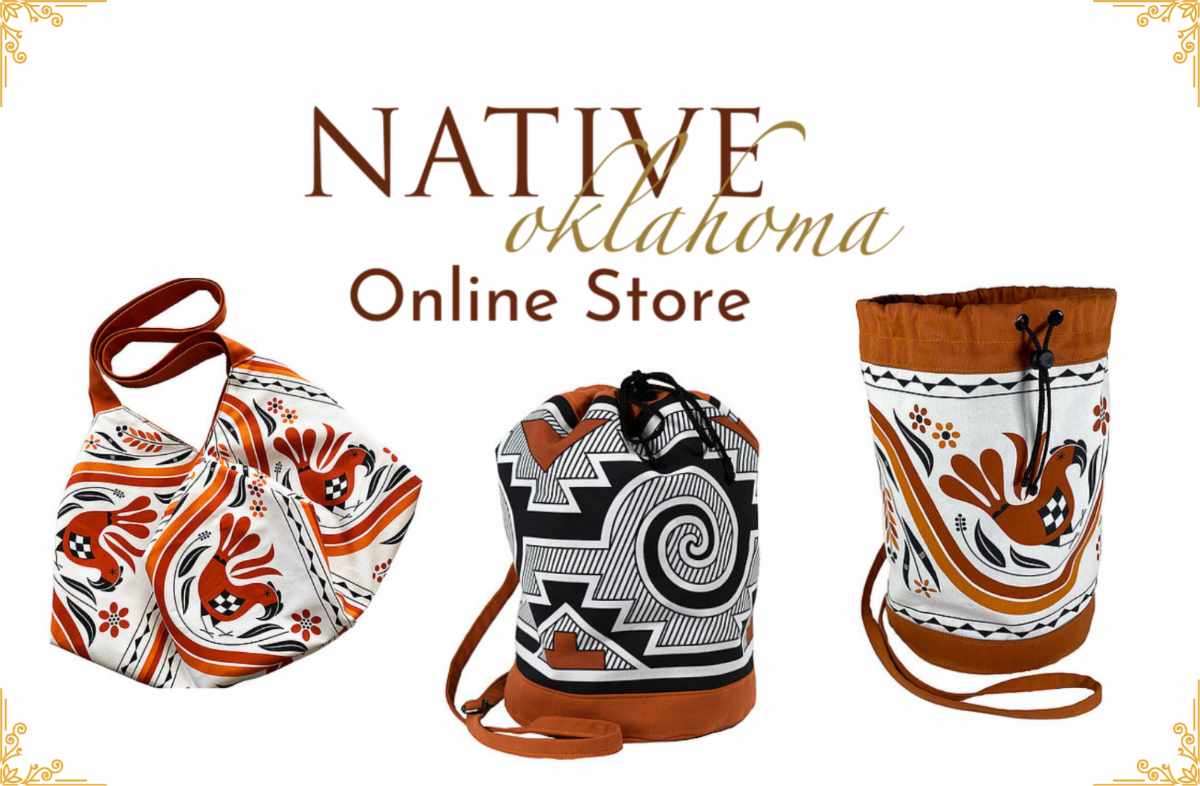 'It's not the law'
Kate Fort, director of the Indian Law Clinic at the Michigan State University College of Law and an attorney working with the tribes on the Brackeen case, called the Oklahoma decision "a truly unfortunate opinion with absurdly weak analysis," on the school's Turtle Talk blog.
Fort said that ICWA is clear about protecting any and all Indian children, no matter their whereabouts.
"I would say that the Oklahoma Supreme Court has taken an expansive and unnecessary view of Castro-Huerta when it comes to jurisdiction involving Indian children living on reservations," Fort told KOSU.
Muscogee Nation, which was involved in S.J.W.'s case, issued a statement last week expressing their disappointment with the outcome, saying that it will cause confusion.
"This intergovernmental partnership between the Nation and the State represented a good faith arrangement between two sovereigns to provide for a temporary fix and to avoid serious disruptions to Indian child welfare cases in the Reservation," the statement says.
Muscogee Nation Principal Chief David Hill said, "It is unfortunate the Oklahoma Supreme Court chose this path to reach a result inconsistent with what Congress intended and wrote when enacting ICWA … Despite this ruling, the Nation will persevere and remain strong in upholding and defending ICWA and our own laws to protect all Indian children residing within our Reservation."
"It's not the law," one source who works for the Cherokee Nation told KOSU. "It's not been the practice in Indian Country inside or outside of Oklahoma."
The source, who asked not to be named because of their work on the matter, called the decision "deeply flawed" and said that it will have far-reaching implications.