The University of Tulsa's Oklahoma Center for the Humanities is opening a new exhibition for the inaugural First Friday Art Crawl in its new home at 101 E. Archer St. in downtown Tulsa.
Work of Sovereignty examines the historical and artistic struggle for Native sovereignty in Oklahoma before and after the U.S. Supreme Court ruling on Tribal jurisdiction (McGirt v. Oklahoma, 2020). Historic documents and maps detailing the fraught history of Native authority in Oklahoma accompany original artwork by more than a dozen contemporary Native artists, representing eight Tribes. The artwork is inspired by the 13 counties in Oklahoma named after Tribal nations; examining the boundaries that have sought to limit Tribal authority while reinterpreting the very land itself.
Admission is free and open to all from 6 to 9 p.m. March 3. The reinvigorated 101 Archer space will offer free live music and a cash bar during the art crawl.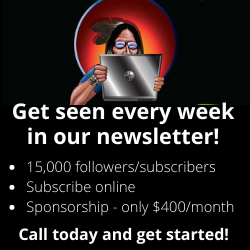 TU's Oklahoma Center for the Humanities in collaboration with The University of Tulsa College of Law, the Cherokee Nation and the Chickasaw Nation will present a three-day symposium that brings together questions of law, culture and Native American self-determination. Rebecca Nagle, creator of the award-winning documentary podcast This Land, and Brenda Pipestem, associate justice for the Eastern Band of the Cherokee Indians Supreme Court, will deliver keynote addresses, among other presentations and discussions. The symposium runs March 30 through April 1 at multiple locations including 101 Archer, TU's Lorton Performance Center and the Hard Rock Hotel and Casino in Tulsa. For more information, visit calendar.utulsa.edu.

Center Director Sean Latham and exhibit co-curator Carly Treece will be available for interviews on March 3 at 11:00 a.m. To schedule, please contact Alex Isaak at 918-631-4419 or ami928@utulsa.edu.
The exhibition and symposium are funded by a grant from the National Endowment for the Humanities and the Social Science Research Council.

The Work of Sovereignty exhibition runs March 3 through April 22. Starting March 8, 101 Archer will be open Wednesday through Saturday from 12 to 5 p.m.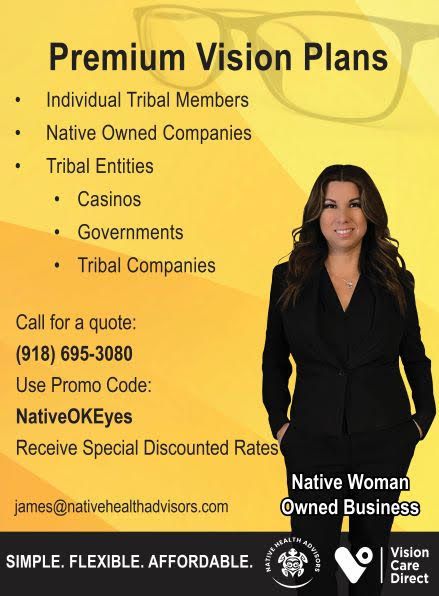 About the Oklahoma Center for the Humanities
The Oklahoma Center for the Humanities was founded at The University of Tulsa in 2014 when an interested group of faculty and administrators gathered with the shared goal of developing a distinctive public think tank focused on core questions about history, identity, ethics, memory, art, music and literature. With the support of TU's Kendall College of Arts and Sciences as well as the Office of Research, the center was created and funded. Sean Latham, Pauline McFarlin Walter Professor of English and Comparative Literature, was named inaugural director. He works in cooperation with internal and external advisory boards. For additional information about the Oklahoma Center for the Humanities, visit humanities.utulsa.edu.