---
Realty Department assists in ad valorem taxes for at-risk sale of land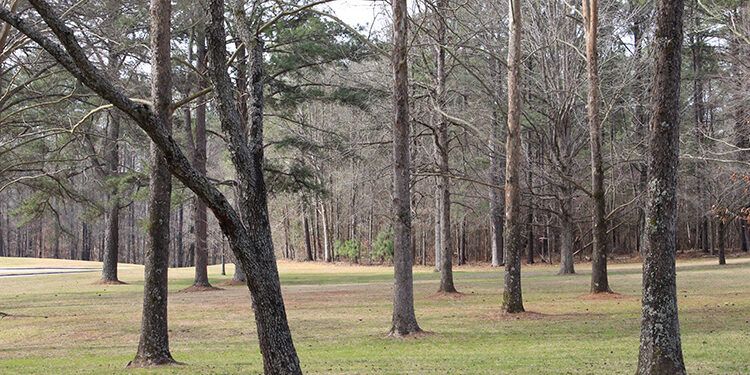 An emergency one-time appropriation helped citizens with land taxes
MVSKOKE RESERVATION – The Muscogee Nation Realty and Trust Services Department provided a one-time, emergency payment to counties within the reservation to prevent the sale of property owned by Muscogee citizens.
The National Council approved a one-time special appropriation of $75,000 for the department to directly assist with ad valorem taxes.
Property with three years delinquent taxes were up for auction in the Oklahoma State Tax Sale held on June 12.
Counties provided the department with a list of the at-risk properties 90 days prior to the sale.
TAAMS Coordinator Rachel Langley initiated the process of making connections with owners, possible owners, and probable heirs in the hopes of preventing property loss.
"We had several restricted but taxable and some land where some people who had passed away mostly due to COVID who's probates weren't done, where we didnt know who the heirs were," Langley said.
The funds were only meant to cover 2019 taxes, keeping land parcels off the market.
"We didn't catch them up but kept it from being sold," Langley said.
The "no strings attached" tax funding assistance was to help those who don't qualify with existing programs that the Nation has to offer.
Langley said the number of citizens needing this emergency assistance was small, ranging from one to three percent of the landowners.
According to Langley, she was able to notify a family member or heir to each property at stake. Most landowners were participating in eligible programs or able to pay the outstanding balance.
She claims she had trouble with one particular property, in which she sent 72 letters addressed to possible contacts before she finally received a response from a grandchild of the deceased owners residing in Texas.
A typical case to Langley, the two owners had passed with the last one passing in 2016. Counties are only legally required to send two notification letters to a single address before the county decides to sell.
In some cases, Langley has seen a number of land parcels go unpaid due to lack of communication. Heirs and owners are often not notified of their inheritance or co-ownership, leaving taxes unpaid.
Bills can keep stacking up as newspaper ad runs of $125 each are tacked on to the delinquent balance, which Langley claims would be run twice a year for three years.
There are programs within the MCN Realty and Housing Departments that assist landowners and homeowners who meet certain criteria with tax assistance.
"There are a lot of citizens who are unaware of the programs we have to help with taxes," Langley said.
Mutual help homes in paid-off status with no current liens can be put into trusts through the realty department.
The department does not plan on making this a regular program or assistance, Langley said. They would like to take more preventative measures by educating citizens on various programs or assisting them with further needs.
Realty trust services include trust probates, inventories for probates and estate planning, trust acquisitions, removal of restrictions, advising on surface property, leases, rights-of-way, on-site inspections, surveys and appraisals for restricted/trust properties, environmental assessments, quiet title suits, land referral services, fencing for restricted property, forestry and a land title records office for property owners.
Over 18,000 Muscogee citizens were granted land that once totaled to over 2.9 million acres. Data as of April 1, 2023 states that the Realty Department can account for approximately 131,000 acres of individual restricted land and 8,456.31 acres of tribal trust lands.
For more information, call Langley at 918-732-7704.
---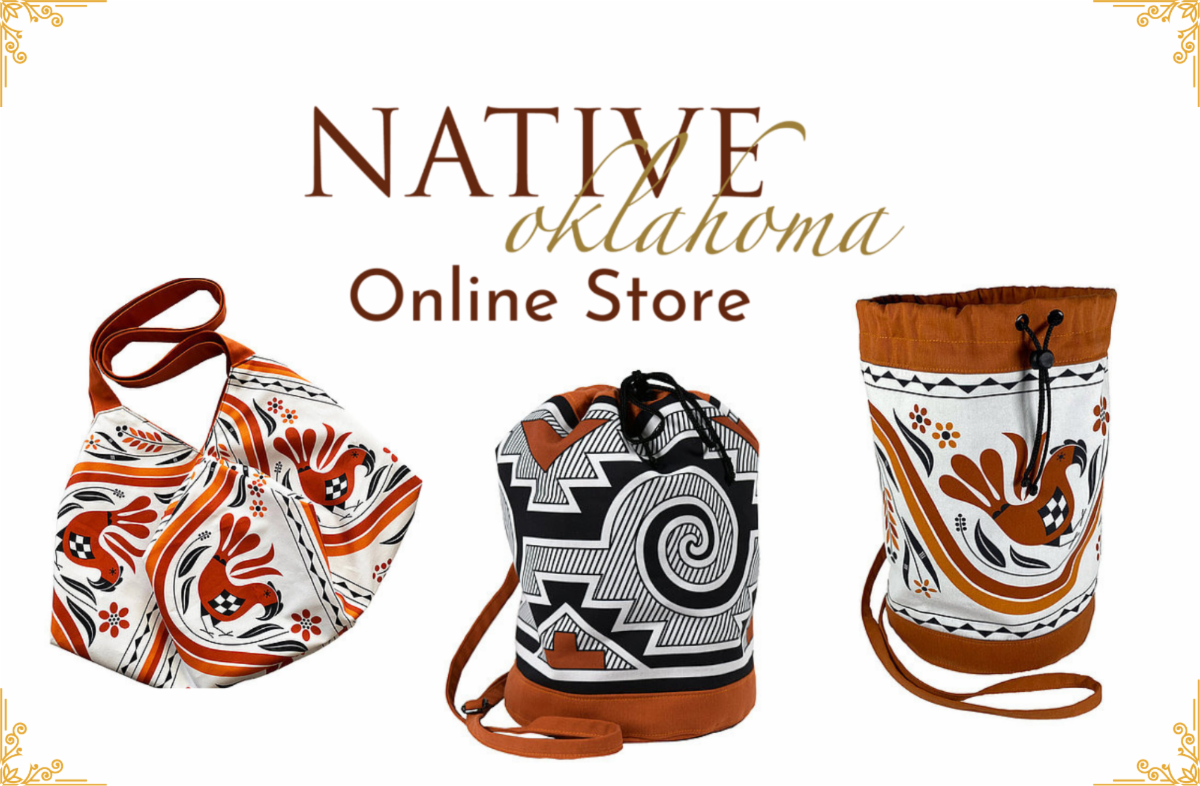 ---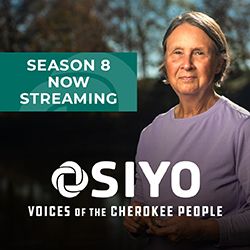 ---
Indigenous farmers hope their knowledge of regenerative practices can influence others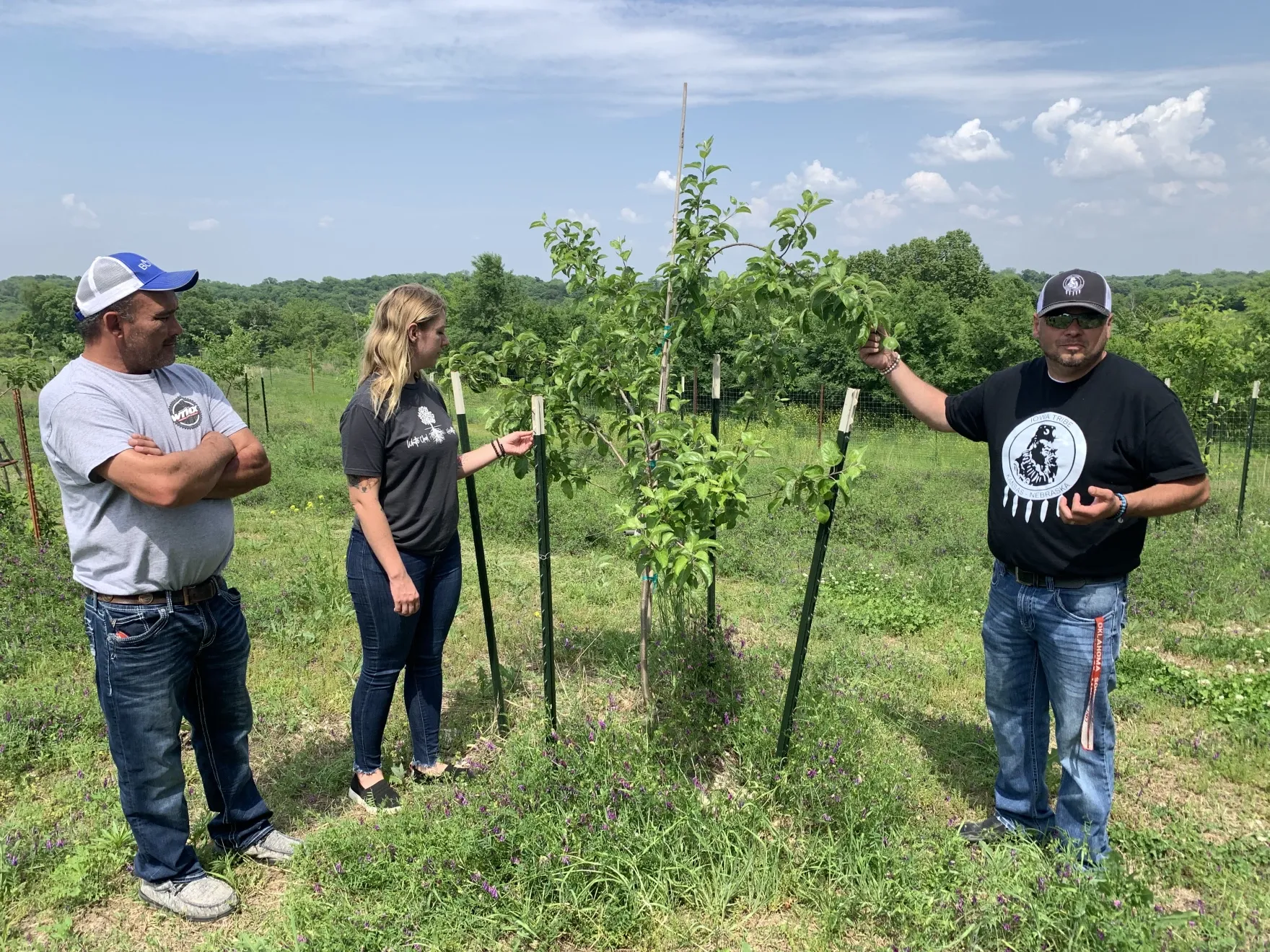 On a recent summer day, Timothy Rhodd fearlessly opened the lid on a box of bees and pointed out the hive's complicated systems.
"It's pretty cool once you start learning what these insects do for the whole world. And they're dying and it's agriculture that's causing it," said Rhodd, the chairman of the Iowa Tribe of Kansas and Nebraska.
Not only do the bees produce honey that is sold, but the tribe's agricultural operation, Ioway Farms, also uses the bees to pollinate its orchard. It's all part of the work the tribal nation is doing to better farm the land. Rhodd said just a few years ago they used the same row cropping practices as the rest of the Midwest.
"What folks didn't see was the financials of our operation. We were spiraling downwards," Rhodd said. "Financially we weren't a profitable farming operation, and it's due to the mindsets that's been instilled in us."
The tribe decided to stop "chasing yields" and start implementing practices that are better for the soil, such as prescribed burns and cover crops that keep the ground planted all year round. According to Rhodd, the farmers now consider the soil to be the "livestock" of the operation — just as important as the plants that are grown out of it.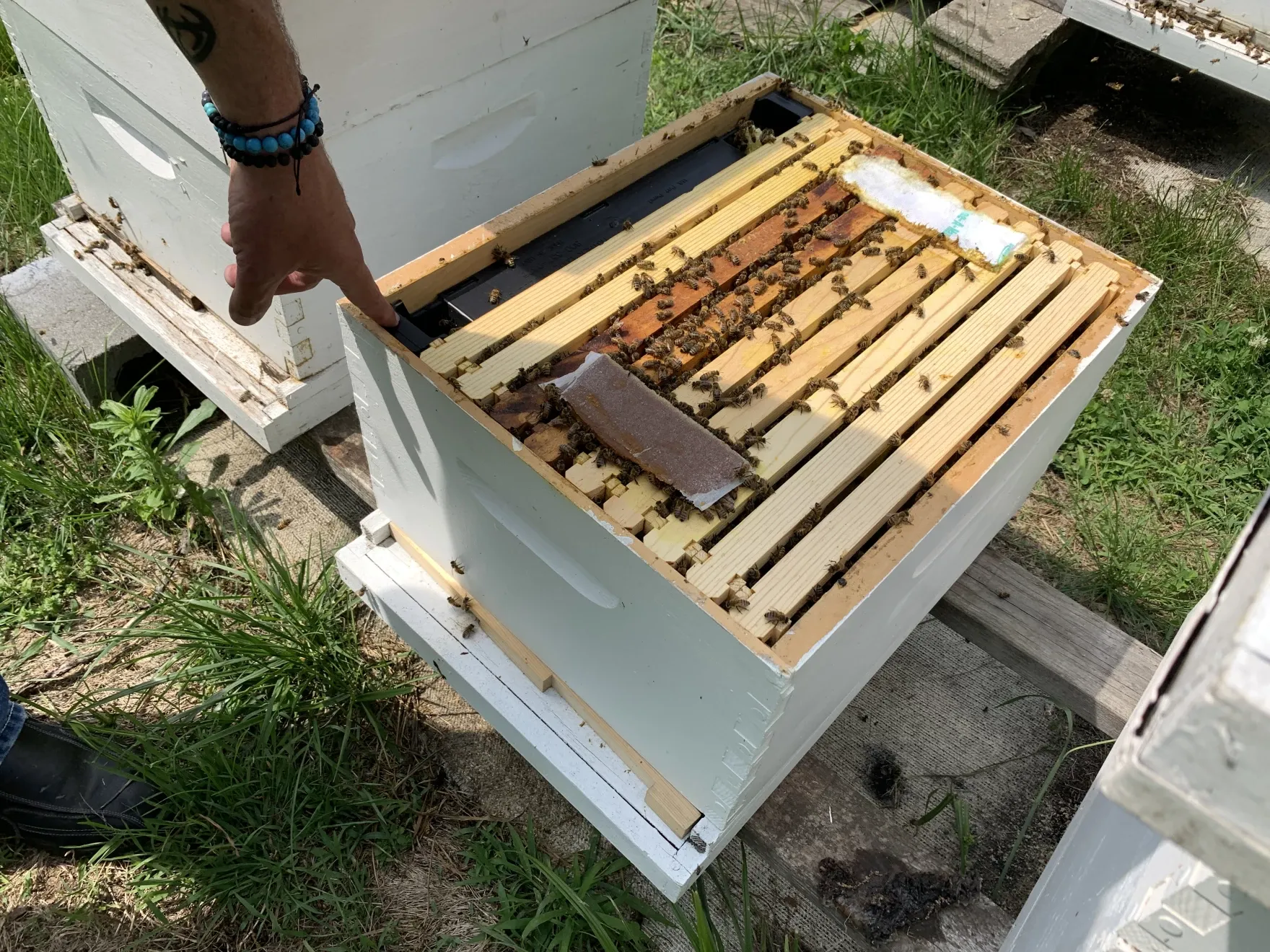 Sharing traditional farming knowledge
Now the tribe hopes to share what it has learned with other tribes and farmers in the region. The Iowa Tribe is working on a new project funded by the U.S. Department of Agriculture's Partnerships for Climate-Smart Commodities, to create the Center for Excellence for Regenerative Native Agriculture (CERNA). Through the center, it will share traditional knowledge and regenerative practices to farmers, Native and nonnative, and help them transition from conventional agriculture to Native regenerative agriculture, while also providing technical and financial assistance.
"The Iowa Tribe people were known as agricultural people. They were known as farmers," said Rhodd. "And so through this we're getting to reeducate and say that regenerative agriculture is Indigenous agriculture, that it is from an Indigenous mindset."
The U.S. Department of Agriculture is making it a priority to support these Indigenous efforts to improve farming practices, according to Josiah Griffin, the policy advisor for economic development and food systems at the USDA's Office of Tribal Relations. He said the USDA has a "trust and treaty" responsibility to make sure that it is working flexibly with tribes to give them access to USDA programs.
"The partnership with the Iowa Tribe is really kind of the pinnacle or a significant spotlight in our examples of how we're moving forward in a productive and proactive way in partnership with tribes," Griffin said.
He added that Indigenous traditional ecological knowledge plays an important role in helping the Biden-Harris administration reach the goal of net-zero carbon emissions by 2050.
"As we look at today's landscape of changing climates, we recognize Indigenous knowledge as an opportunity for us to be reflective and better meet our trust and treaty responsibilities for our tribes," he said, "while also elevating and meeting some new benchmarks and priorities that the White House has set for us."
Other tribal-led projects funded by the climate-smart commodity grants in the Midwest and Great Plains region include a market initiative for buffalo led by the InterTribal Buffalo Council and a financial assistance project for livestock and pecan products with the conservation districts from the Muscogee (Creek) Nation and the Choctaw Nation in Oklahoma.
"It's providing me hope just because the federal government is putting a significant amount of dollars in these pilot projects to hopefully take out the things that work and start incentivizing some of these producers for the transition into a different model," said Rhodd.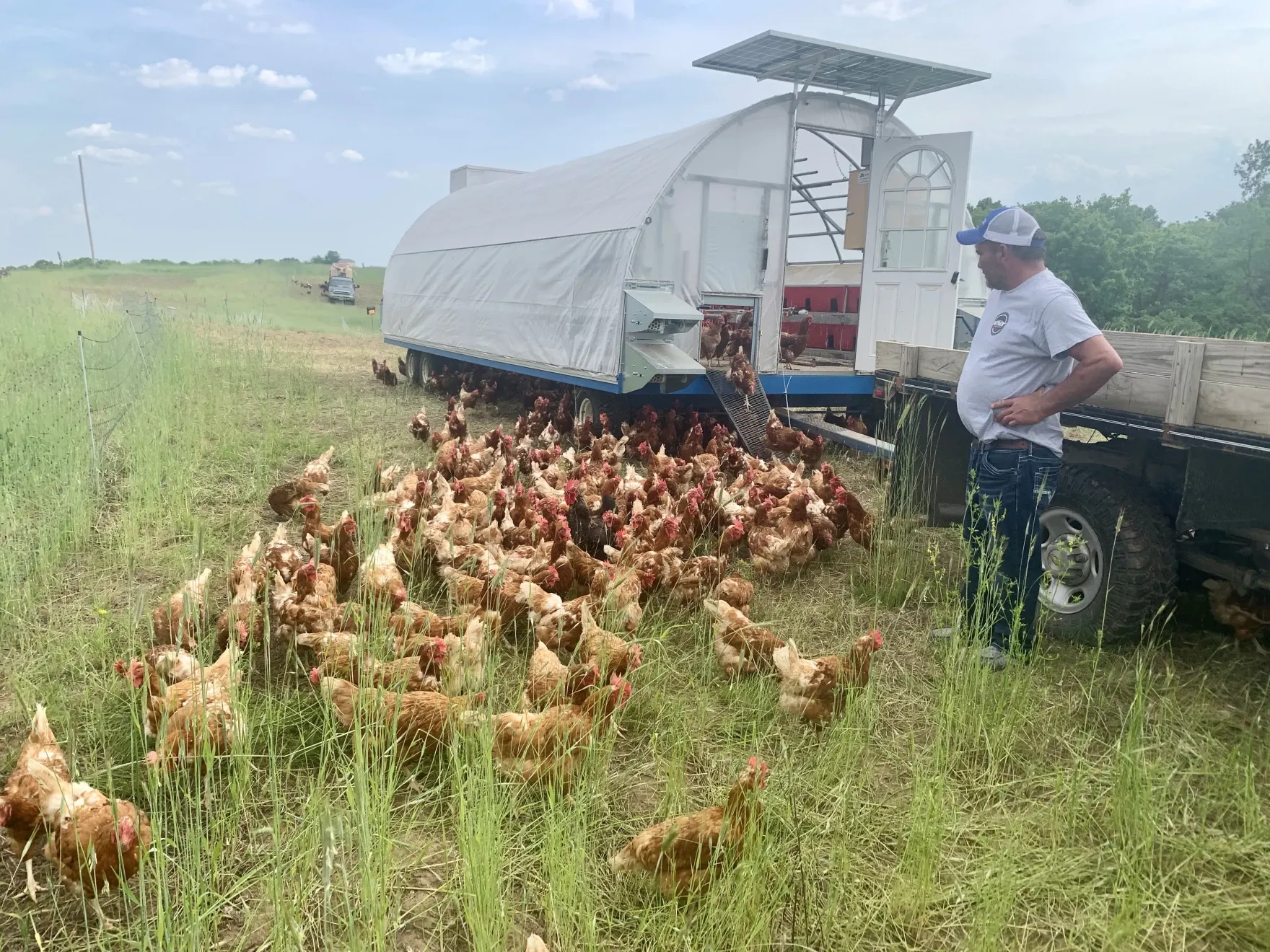 Relying on one another
Tribes are already sharing regenerative practices with each other. Michelle Bowden, the food sovereignty director of the Quapaw Nation in Oklahoma, said that sharing experiences with other tribes has helped in their regenerative agriculture efforts.
"I'm able to reach out to several other tribes and it's really amazing because they like to share their knowledge as I like to share my knowledge, and we just kind of talk about things that work," Bowden said.
The Quapaw Nation's regenerative agriculture efforts sprang from a food sovereignty assessment it did in 2018. Since then, the tribe has started a farmers' market, a seed library, new greenhouses and gardens and is even looking into a foraging and permaculture project.
Similar to the Iowa Tribe of Kansas and Nebraska's changes to its farming practices, one of the driving forces behind these efforts was giving the community access to fresh healthy foods, to improve the health of the tribal members, in addition to the health of the ecosystem.
"We wanna make sure that we take care of Mother Earth and the soils and the waters and everything around us and bring back traditional foods. Things that are not highly processed," she said.
However, Bowden said that like many other tribes, pieces of their land have been sold off, leaving a checkerboard of tribal and non-tribal land. The tribe is trying to get much of that land back.
Bowden said it can be challenging for tribes to keep up regenerative practices when not all the land is owned by the tribe. For example, it became necessary to reach out to other producers when pesticides they were using on crops started to waft towards the tribe's apiary.
"It'd be nice if we can get everybody else involved in this; just all, all of the community," Bowden said, "we really need to bring a sense of community back."
The Iowa Tribe of Kansas and Nebraska is having similar challenges — particularly with nitrates from conventional practices on other farms contaminating its water. It was part of the reason why the CERNA was started, said Rhodd.
"We've only got 12,036 acres within the reservation. And currently we only own half of that, so we still today do not have the full control of our homelands," he said. "But if we can find ways through CERNA to change the practices and the mindsets of these producers and reeducate those folks, we can have better water."
This story was produced in partnership with Harvest Public Media, a collaboration of public media newsrooms in the Midwest. It reports on food systems, agriculture and rural issues.
---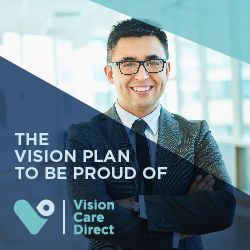 ---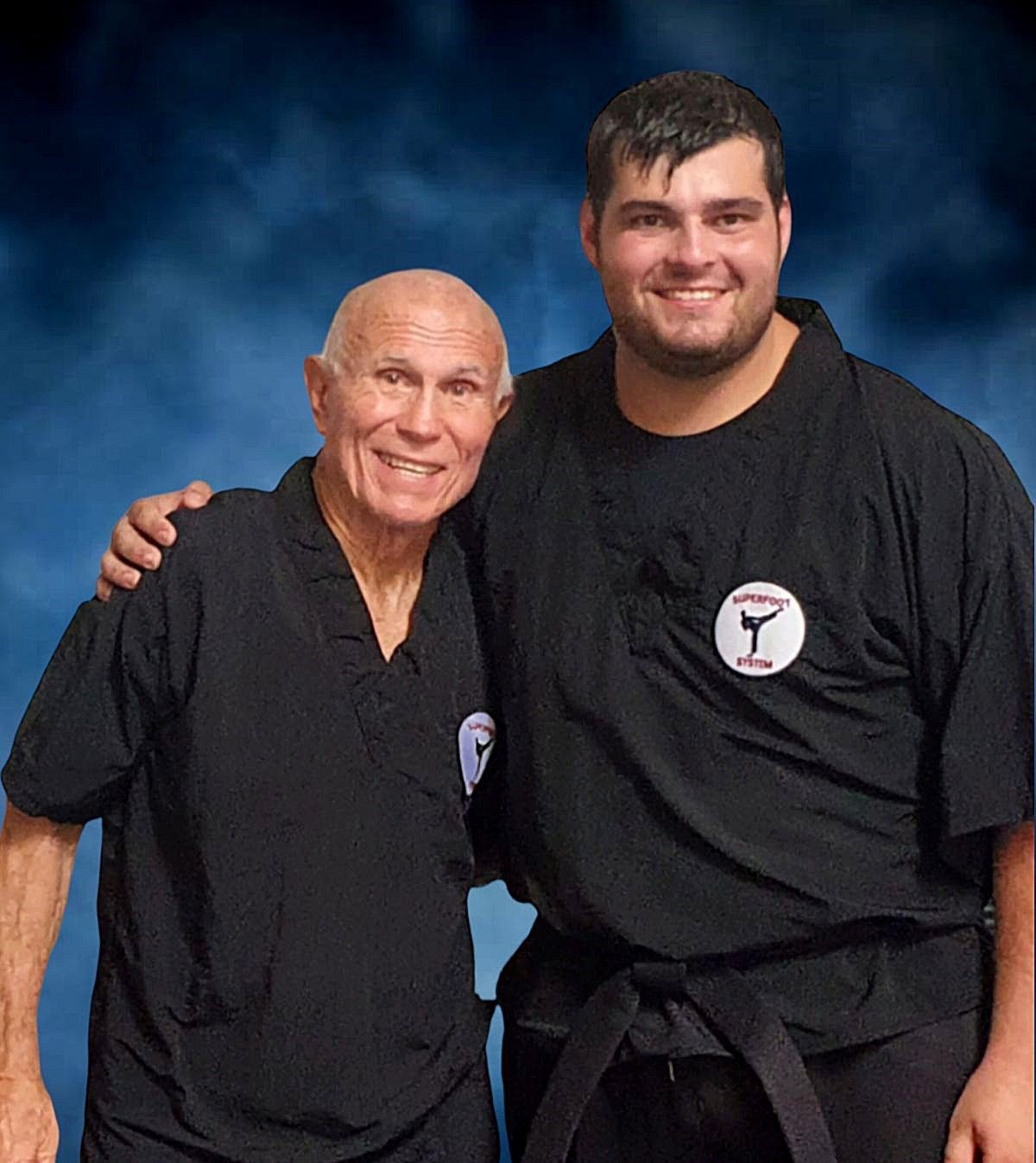 Chickasaw warrior to host PKA superstar July 1 in Sulphur
SULPHUR, Okla. – A Chickasaw warrior entering the Professional Kickboxing Association (PKA) professional ranks will host the undeniable legend of the sport, Bill "Superfoot" Wallace, July 1 at the Chickasaw Retreat and Conference Center.
Wallace, 77, retired from a stellar fighting career undefeated. He has appeared in countless movies, most notably "A Force of One" with Chuck Norris.
Wallace is a noted author of many books and taught karate, judo, wrestling and weightlifting at Memphis State University. He also taught Elvis Presley and John Belushi early in their careers.
He continues to teach seminars across America. He is International Ambassador of PKA Worldwide. Wallace is a legend for fast footwork – from roundhouse kick to hook kick – and holds the world record for a kick clocked at an amazing 67 miles per hour leading to his moniker "Superfoot."
Ezra Johnson, a Chickasaw who will enter PKA competition in the "super heavyweight" division, will host Wallace and a teaching seminar July 1 from 10 a.m. to 1 p.m. at the Chickasaw Retreat and Conference Center.
"I am very proud to host Mr. Wallace and invite all to come to the beautiful Chickasaw Retreat and Conference Center to see him lecture and demonstrate his fighting prowess and skills," Johnson said of his mentor, trainer and coach.
Johnson is a cultural instructor with the Chickasaw Nation Department of Culture and Humanities at the Chickasaw Cultural Center. He is dedicated to the tribal effort to revitalize the Chickasaw language. He encourages cultural demonstrators, such as stomp dancers, to speak the language almost exclusively for the thousands of visitors hosted annually by the cultural center.
He also is eyeing a career as a professional fighter and will utilize the Chickasaw language throughout his training, matches and contests with PKA.
"What I am about to embark upon has never been done by a Chickasaw. I am preparing to become a fighter who will bring our language to the national stage and will be the first Chickasaw to fight in the super heavyweight division of PKA," Johnson said recently. "If I win, I will be the first champion from the Chickasaw Nation and will be representing Bill Wallace when I do it."
Wallace is venturing to Indian Country to help Johnson prepare for an August contest for his secondary blackbelt using Wallace's system of fighting. The test will be conducted in Houston, Texas.
The July 1 teaching seminar with Wallace is $60 per attendee.
"Anybody who wants to train and learn is welcome. There won't be any contact during training. Mr. Wallace will teach his system, technique and strategies. No one will be harmed. He will be teaching the technical aspects of his system so prospective fighters may use the lesson to improve their skills," Johnson said.
Wallace was elected to Black Belt Magazine's Hall of Fame in 1973 as "Tournament Karate Fighter of the Year" and again in 1978 as "Man of the Year." His film credits also include "Killpoint" with Cameron Mitchell; "Continental Divide" and "Neighbors" with John Belushi; "The Protector" with Jackie Chan;and "A Prayer for the Dying" with Mickey Rourke.
The seminar kicks off at 10 a.m. The Chickasaw Retreat and Conference Center is located at 4205 Goddard Youth Camp Road in Sulphur.
---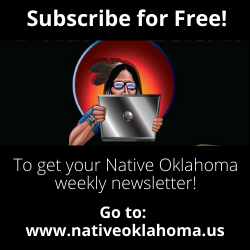 ---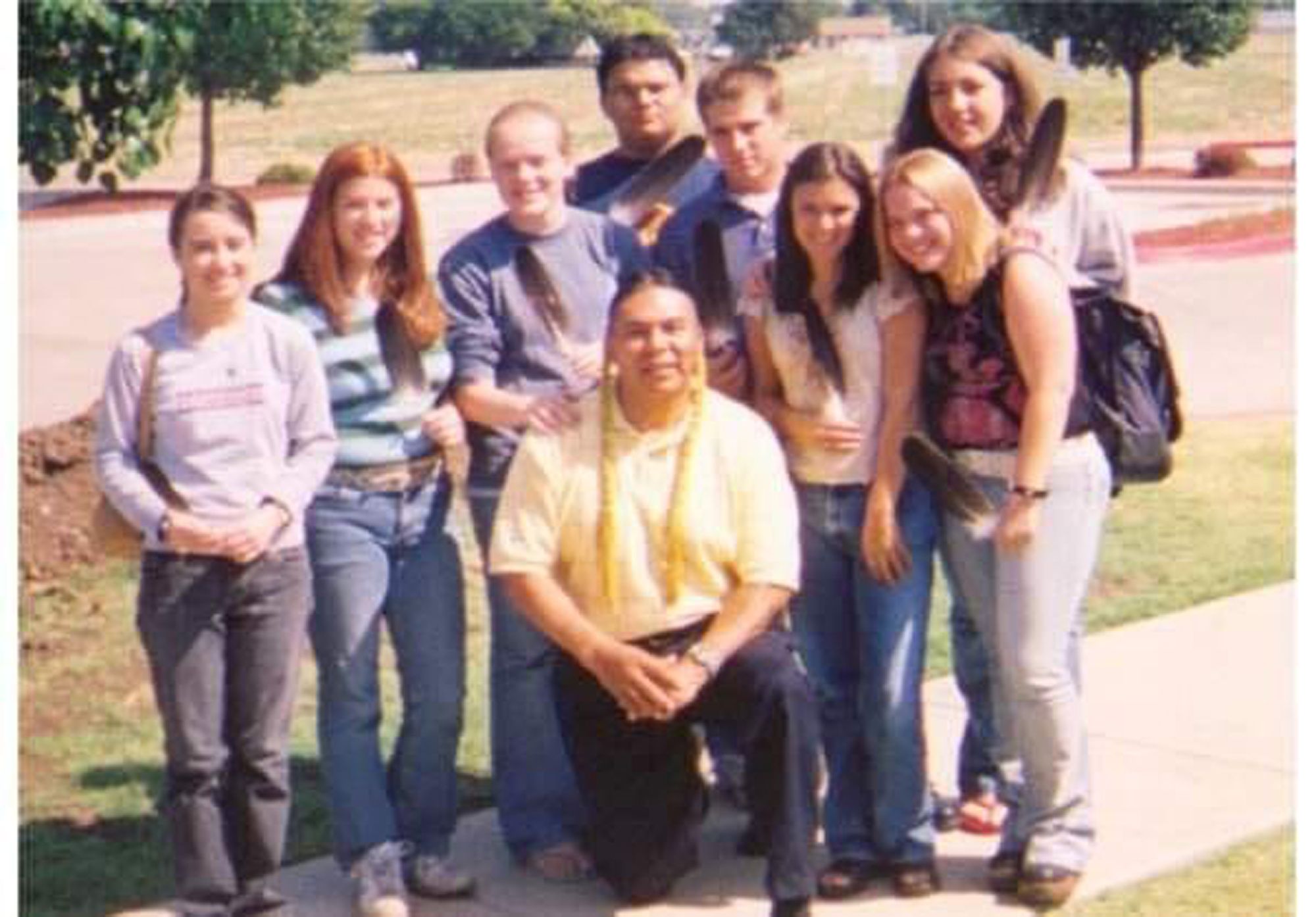 Potawatomi Leadership Program celebrates 20 years
By Paige Willett
This month 20 years ago, Citizen Potawatomi Nation welcomed the first group of students to participate in the Potawatomi Leadership Program. Brittany Destree Dek was 17 years old in 2003 and participated in the PLP between her junior and senior years of high school. The Bertrand family descendant traveled from Illinois to CPN land near Shawnee, Oklahoma, and stayed for six weeks.
"It was a cultural experience that we were feeling tied to in a way that I don't think that we would have without that the leadership program," she said.
Each year, the Tribe invites approximately 10 students to spend six weeks at the Nation's headquarters as interns. They learn about the Tribe's government, resources and enterprises as well as Potawatomi culture and their Tribal identity. They meet with each department, listen to presentations from CPN leaders, attend ceremonies and the Family Reunion Festival, and present their ideas for Tribal improvements to the larger community.
The first year or two, students stayed in the dorms at the now-closed St. Gregory's University, but that quickly changed after the Tribe bought a piece of property, affectionately called the Sharp House after the previous owners. Margaret Zientek is the director of the Workforce Development & Social Services Department; however, each summer, she also lives with the PLP interns as their house mother.
"It's amazing to me to see the students walk away and how many of them are better prepared for college and dorm life and sharing roommates because they had to," she said.
Approximately 200 students have participated in the program, and Zientek sews each one a set of regalia in time for the Family Reunion Festival powwow at the end of June with few exceptions.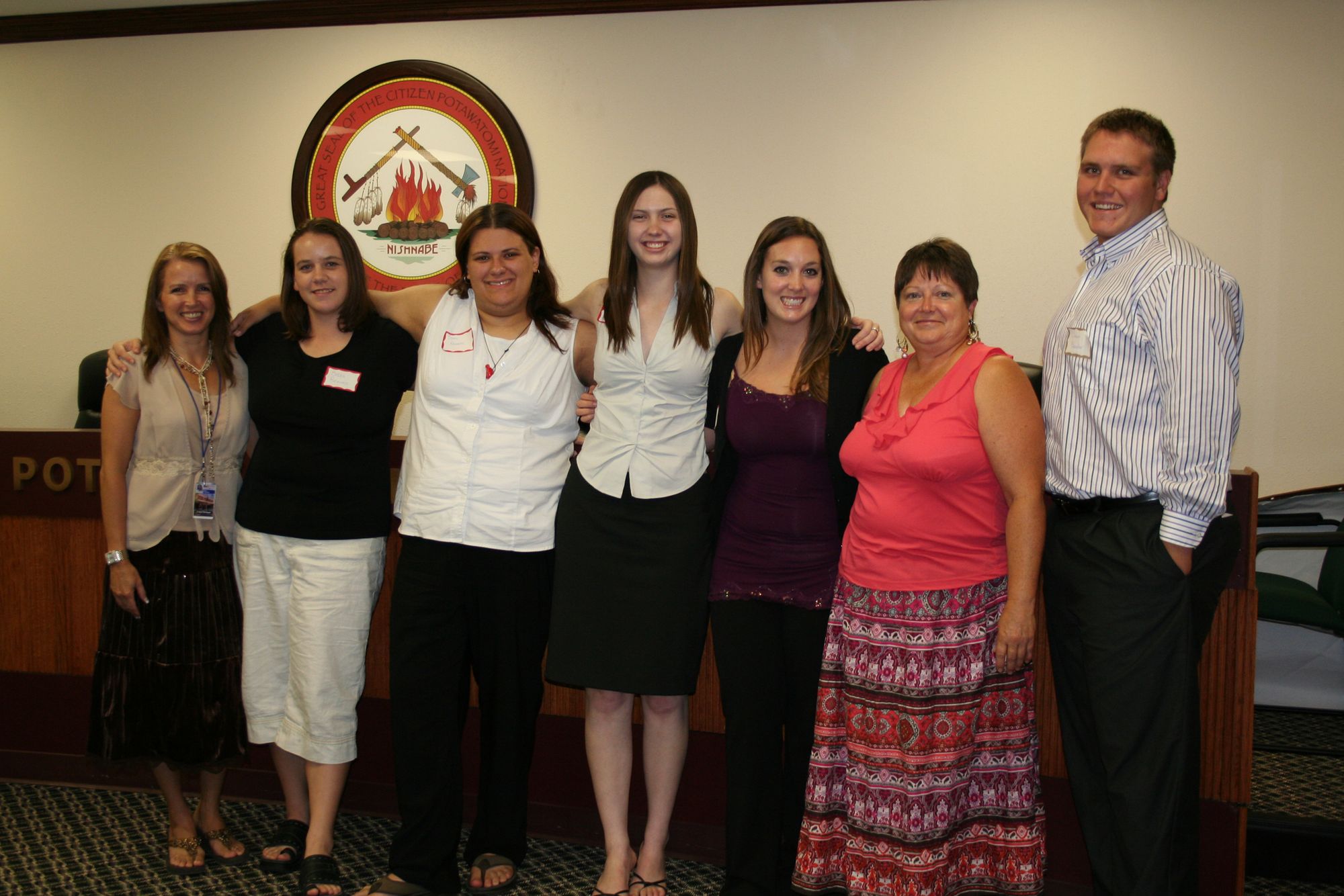 Adulthood
While some of the qualifications have changed over the years, the program welcomes high school graduates on their way to their freshman or sophomore year of college to apply. Most participants experience some independence for the first time while living with the Tribe. Zientek has seen many of them grow from children to young adults.
"They really learn to talk and to listen and to work together on cleanup," she said. "And they learn how personalities are different. And it's so much fun to watch them evolve and to see them develop friendships. And some of them I've seen come back year after year, and to see them grow and see their faces light up when they talk about what their passion is, I love it."
Zientek said living with the young Tribal members keeps her youthful, and they teach her things as well, such as the differences between vegan and vegetarian diets.
For many participants, the experience changes their educational and career paths. Some transfer schools, change their majors or move across the country. Dek decided to attend the University of Oklahoma and started as a Native American studies major before switching later.
"It was like my first view at independent life as well as working for the Tribe and just kind of an awakening into all of these things that I didn't really know about myself as a Tribal member and just as an adult human," she said.
Throughout the last 20 years, PLP participants have returned to work for the Tribe in a variety of capacities, found purpose in their career through inspiration ignited by the experience, and made friendships and relationships that have lasted a lifetime.
"The PLP opened my eyes to how much tribes do for our communities, which is an honor to experience given that the last 50 years have been a 'rebuilding' period for tribal nations, so to speak. With this in mind, it not only deepened my appreciation for my heritage but fueled my curiosity about how we can be active participants in bettering Indian Country," said Katie Simpson, class of 2019 and Toupin and Kennedy family descendant.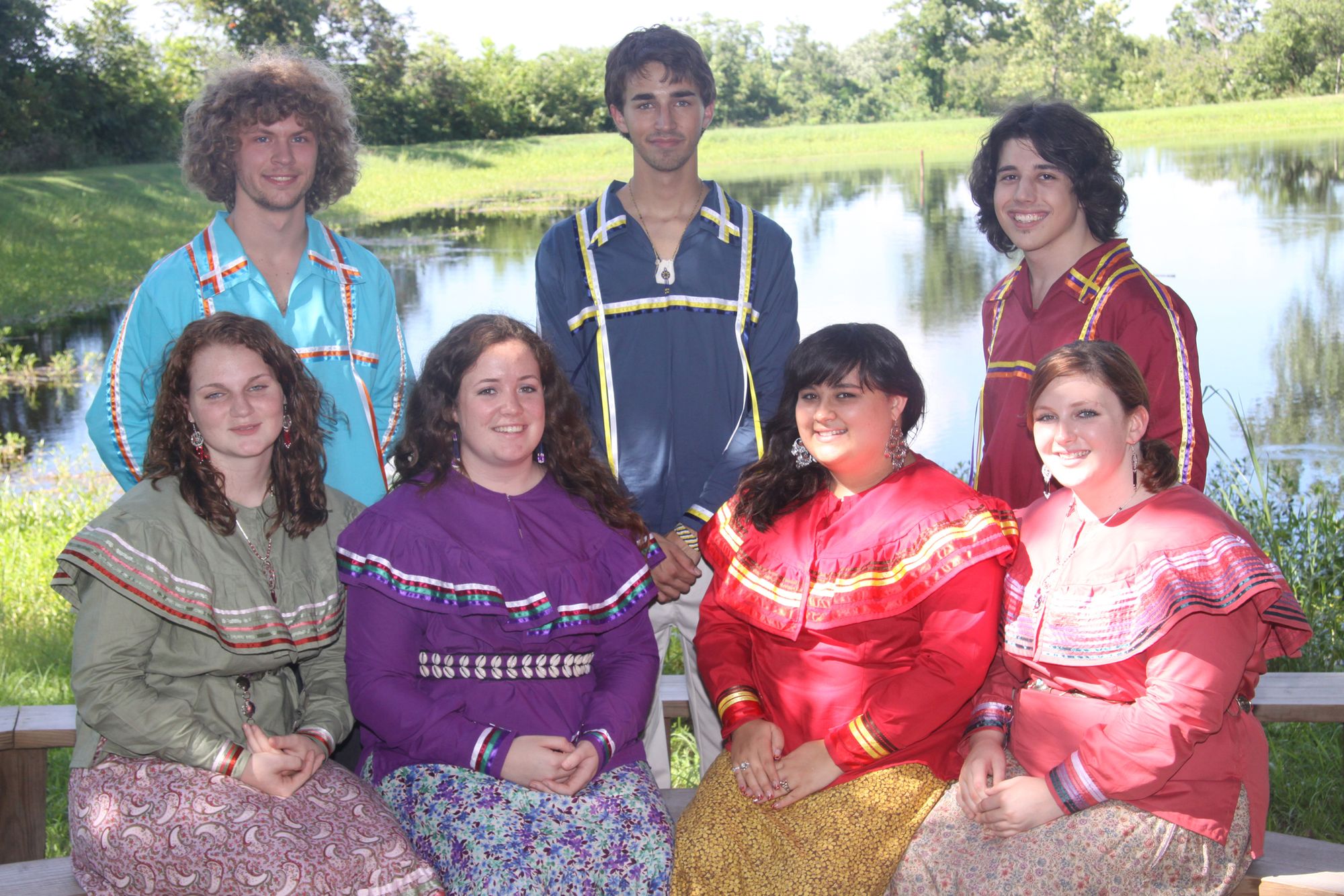 Culture
The program also provides many participants with a variety of cultural experiences for the first time, including naming ceremonies, handgames, talking circles, dancing in the powwow arena, learning the language, drumming, different ceremonies and attending the annual Family Reunion Festival at the end of June.
Kaitlyn Precure Bazhaw, Beaubien family descendant and PLP class of 2017, remembers everyone supporting each other during a vulnerable talking circle. By the end, everyone cried together in their communal, safe space.
"We knew we were there to support one another, love each other, and to let everyone's voice be heard," she said. "It was something I really needed at that point in my life. It is these moments that brought us closer together, that created an unbreakable bond with some of us, which makes the miles between us seem that much farther. But the Creator always finds a way to bring us together again."
More than anything, Zientek said, the participants each year learn how to find strength and solidarity in their identity as an Indigenous person.
"(When they start) it's, 'I'm going to do a summer program with the Potawatomi.' And they don't really see themselves as a Potawatomi. And when they leave, it is, 'I am Potawatomi,' and they own it. … And many of them will tell you, 'I didn't know where I was coming and what to expect, but I feel like I'm at home.' And that feeling of belonging is just a revelation," she said.
After being a member of the first PLP class, Dek became the Citizen Potawatomi Nation Princess at the Potawatomi Gathering in 2004. She has continued to feel that sense of duty to represent her heritage well into the present day as a 37-year-old mother working in film and television production.
"I do try to share about my experience often. And I think, especially in L.A., working on sets with people that sometimes say things, and you're like, 'Actually, I'm Native American, and what you're saying is pretty racist.' … I try to be a good representative of our community. It was some of the best time of my life, honestly. It was so transformative for me," she said.
Dek hopes to see her daughter, now a toddler, attend the program. As time moves toward the next generation of participants, Zientek feels grateful for the experience of teaching the next group of Tribal leaders.
"It doesn't feel like 20 years to me, and it actually amazes me," she said.
Harvard's Honoring Nations program recognized the Potawatomi Leadership Program in October 2014 at the National Congress of the American Indian Annual Convention for its focus on the future of Indian Country. The PLP updates its curriculum each year to improve and offer a new experience to each class.
Find out more about the Potawatomi Leadership Program at plp.potawatomi.org.