Oklahoma Senate overrides GOP governor's vetoes on Native American compacts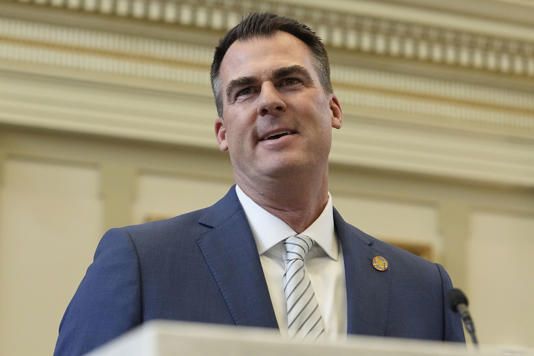 The Republican-controlled Oklahoma Senate met in a special session Monday and overrode GOP Gov. Kevin Stitt's vetoes of two bills to extend existing agreements with Native American tribes for another year.
The overrides were the latest development in an ongoing dispute between Stitt and several Oklahoma-based tribes. Stitt, himself a citizen of the Cherokee Nation, wants to renegotiate tribal compacts on the sale of tobacco products and the issuance of motor vehicle tags by tribes.
Several of the state's most powerful tribal leaders were in the gallery during Monday's debate and praised the Senate for overriding the governor's vetoes.
Stitt has raised concerns that the existing compact language needs to be rewritten in light of a landmark U.S. Supreme Court ruling in 2020 that led to the reservation boundaries of several Oklahoma-based tribes being upheld
"I am trying to protect eastern Oklahoma from turning into a reservation, and I've been working to ensure these compacts are the best deal for all four million Oklahomans," Stitt said in a statement.
The two bills he vetoed would extend those compacts for another year. Senate President Pro Tempore Greg Treat said he wants to give the governor more time to renegotiate the terms of the deal and has been openly critical of Stitt's disputes with the tribes. Treat also said he would consider changing state law to give the Legislature a greater role in compact negotiations if the governor doesn't negotiate in good faith.
The bill to extend the compact over the sale of tobacco still must be overridden by the House, which is expected to meet July 31.
---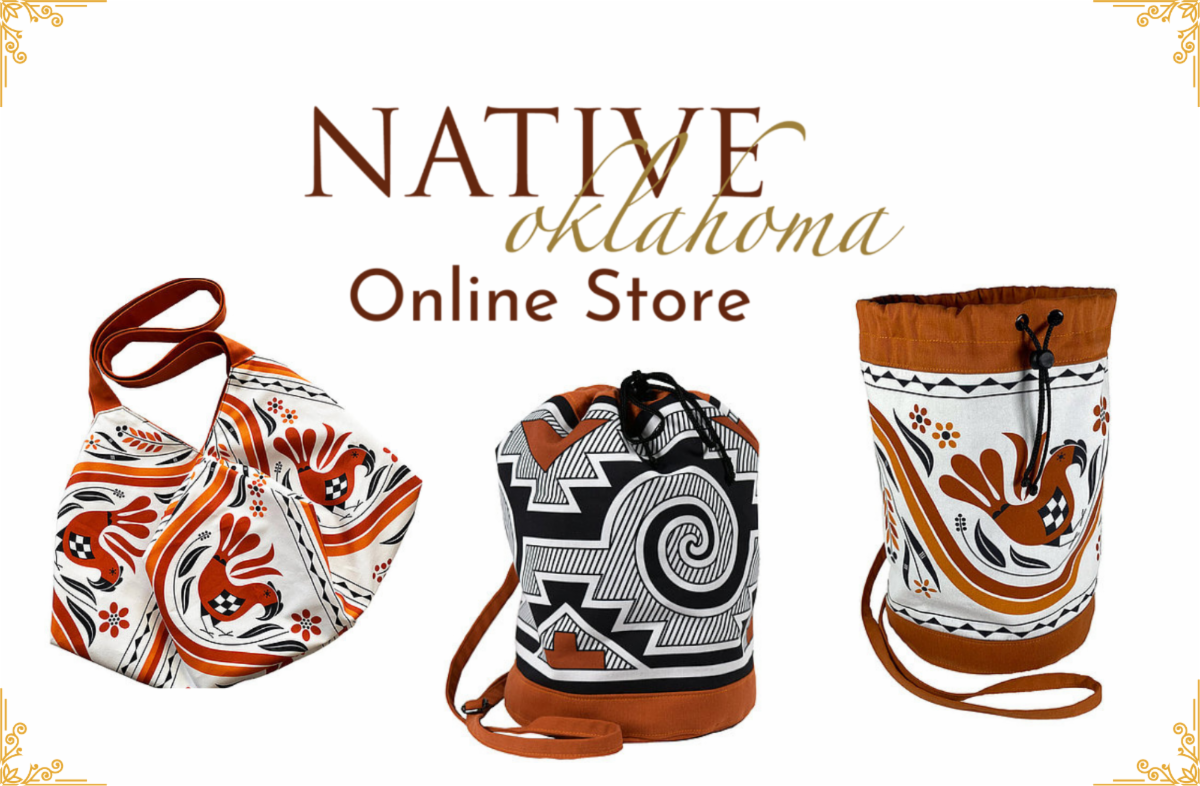 ---
Sovereign Bank leader selected as Oklahoma Bankers Association chairman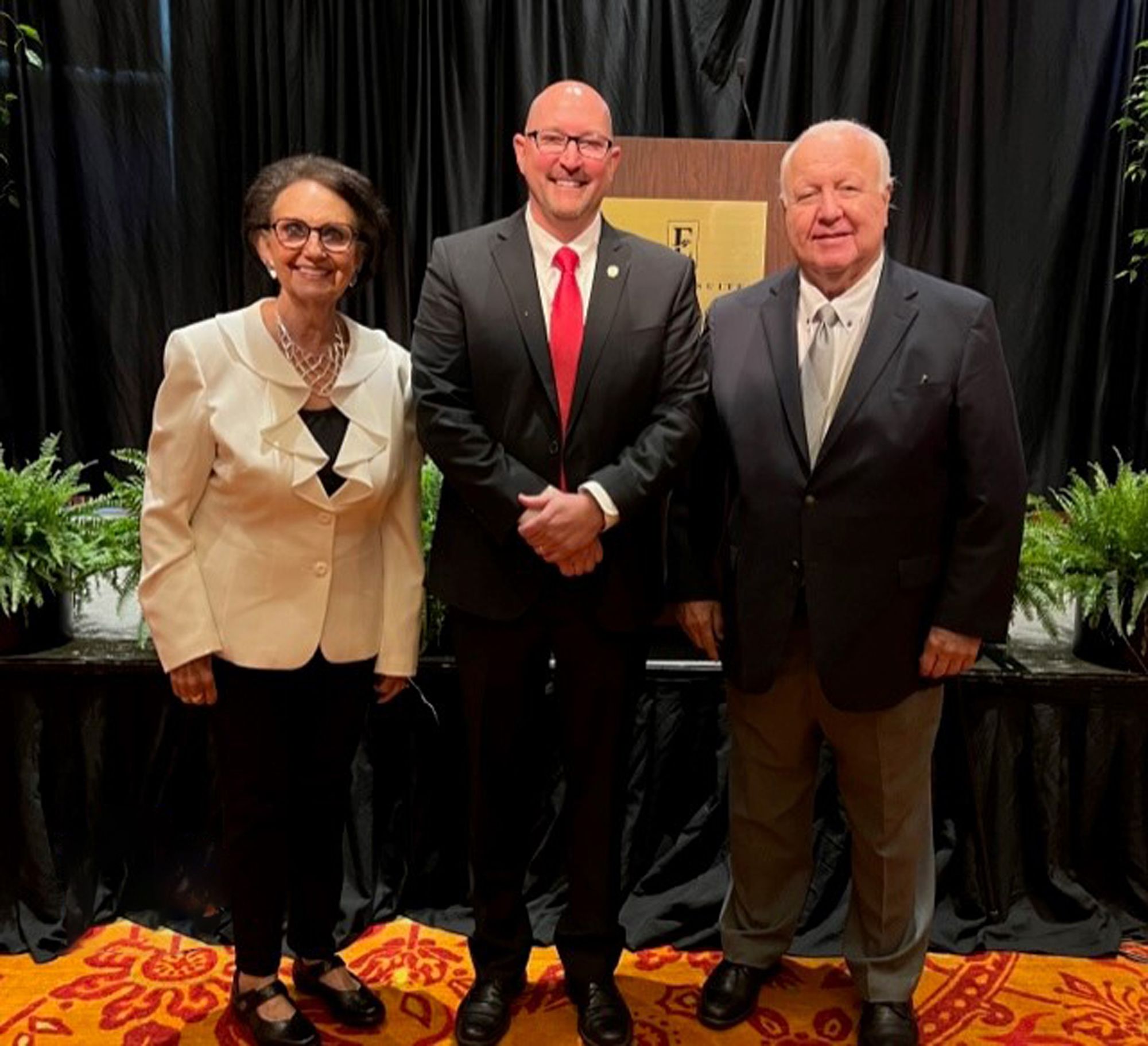 By Paige Willett
Sovereign Bank President and CEO Bryan Cain now represents Citizen Potawatomi Nation and bankers across the state as the Oklahoma Bankers Association Chairman. He accepted the position at the annual OBA convention on May 10, 2023, as part of the association's awards ceremony at the Embassy Suites in Norman. Cain was selected by committee as the organization's leader for the next year.
"I consider it a great honor. And it's very humbling … I think of the people in the industry that have been chairman previous to me, and they're people I've always held in high esteem because they're brilliant. They are amazing at their craft," he said.
Cain first joined the OBA more than 15 years ago and now has more than 20 years of experience in the banking industry. He became the head of CPN's bank in January 2020 and oversaw the company's rebranding to Sovereign Bank earlier this year. He also oversaw the Tribe's purchase of The First State Bank in 2021, which expanded Sovereign Bank's customer reach. The merger increased its assets to more than $700 million.
Cain's appointment is the second time the head of the Nation's bank has also served as OBA chairman. He has also served as the organization's vice-chairman and government relations committee chair.
Cain said the OBA's purpose in a modern world is to "build better bankers" through education, industry advocacy and security. In turn, he believes community banking improves the lives of its customers by helping them meet their financial goals.
"(Community banks) make the first car loan. They make the first home loan. They give scholarships. They donate money to non-profits, to little league. They donate their time and their energy to all these different functions and civic organizations. And when you really take all of that in context, I think the amazing part to me is … they are the catalyst for the American dream," he said.
The OBA began in 1897, more than 125 years ago and prior to Oklahoma statehood.
"The 25 bankers that gathered in Oklahoma Territory at that time, they gathered for a shared purpose and shared goals for increased communication between each other and in their industry to support one another through these difficult times and lean on each other," Cain said. "I think that's the beauty of the organization, and that's what I cherish is that through this shared purpose that we create a stable financial network in the state of Oklahoma for our customers and for the state."
As the leader of Sovereign Bank, he utilizes OBA resources by sending employees to their many trainings on banking regulations, better practices and lending, among other subjects. As OBA president, he looks forward to visiting the organization's membership to listen to their needs, networking with industry leaders across the state and sharing ideas on how to best improve banking practices — all while representing the Tribe.
"I feel like it's an honor to serve in this position because hopefully it brings light to our ownership and it brings light to the Citizen Potawatomi Nation in a way that's good," Cain said.
Find out more about Sovereign Bank at banksovereign.com. Visit the Oklahoma Bankers Association online at oba.com.
---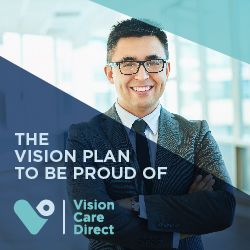 ---
NABI Founders Honored on the Congressional Record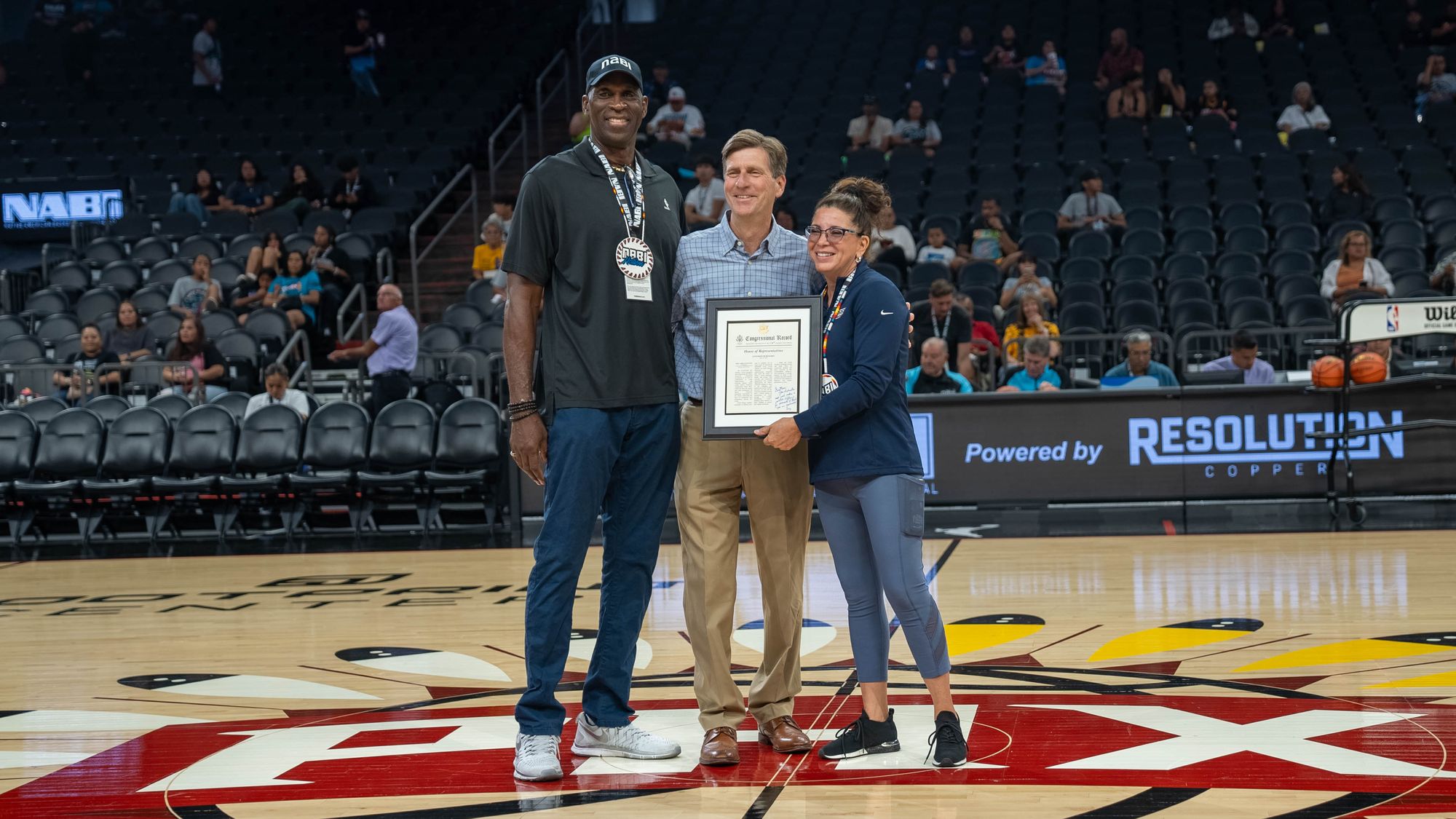 Congressman Greg Stanton recognized GinaMarie Scarpa and Mark West on the 20th anniversary of the Native American Basketball Invitational
PHOENIX–GinaMarie Scarpa and Mark West, co-founders of Native American Basketball Invitational (NABI), the largest all-Native American high school youth basketball tournament in North America and annual weeklong educational youth summit, were honored on the Congressional Record by Congressman Greg Stanton.
Since 2003, NABI has been using the sport of basketball as a tool to unite Indigenous youth and inspire them to use their talents to pursue higher education. "I want to thank Congressman Stanton for recognizing NABI in the Congressional Record," said GinaMarie Scarpa, NABI co-founder, and CEO. "It is truly an honor for me, and I dedicate this honor to all the Indigenous student-athletes who have participated in NABI."
"For the past 20 years, NABI has been serving not only the Native youth here in Arizona, but across the country," said Congressman Stanton. "It is my pleasure to acknowledge the hard work and dedication that has gone into producing this successful athletic and educational program for our nation's Native youth on Congressional Record."
The passage read, in part, "This minority and women-led organization has created opportunities for Native American athletes to shine at the collegiate and professional levels. NABI's advocacy on and off the courts has resulted in nearly half a million dollars in scholarships for youth through its College Scholarship Fund––breaking down barriers to allow students to pursue their highest ambitions."
"As an organization, we use basketball as a tool to inspire higher educational goals," said Mark West, NABI co-founder. "To be recognized on the Congressional Record for those efforts is an amazing experience, and we are grateful to Congressman Stanton for the recognition."
More than 1,500 athletes compete in the weeklong all-Native American basketball tournament each year. The championship games are played at Footprint Center and are live streamed across the country. The program also exposes student-athletes to educational opportunities such as the NABI College & Career Fair and NABI Educational Youth Summit powered by Phoenix Indian Center. In addition, NABI awarded two $10,000 to (2) athletes through the NABI College Scholarship Fund on center court of the Championship games.
To learn more about NABI, please visitwww.nabination.com.
---
MCN Conservation District uses grant funds to promote aquaponics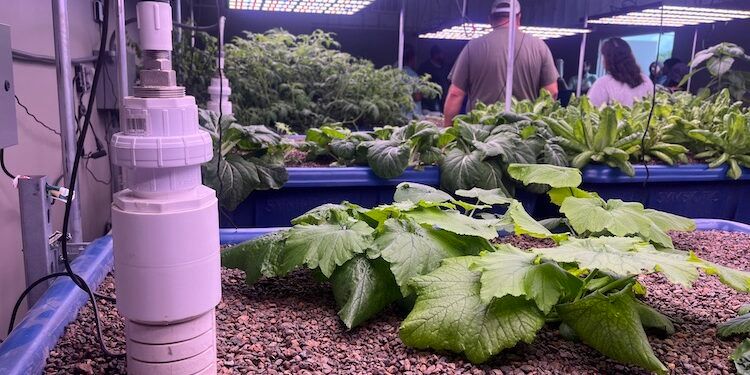 The aquaponics training provided education and hands-on training
by Morgan Taylor
MORRIS, Okla. – The Muscogee (Creek) Nation Conservation District hosted a two-day aquaponics training event at the Morris Indian Community Center July 20-21.
Symbiotic Aquaponics, LLC CEO Kaben Smallwood (Choctaw) provided the training with a presentation on the first day and hands-on training the following day.
Smallwood's presentation included the basic information in addition to sharing his knowledge and skill with participants including maneuvers to capitalize upon aquaponic farming.
Citizens may utilize an array of funding sources including USDA, FSA, or the Mvskoke Fund for ag-business start ups. Landowners may have the potential to capitalize in various ways.
Using Native American Agricultural Funds as a resource, MCN Conservation is seeking ways to promote this type of industry to Native Americans and promote food sovereignty.
Smallwood's passion for aquaponics is something he hopes tribal members will adopt as a way to practice sovereignty in the food industry.
"If you can't feed yourself, you don't have sovereignty," Smallwood said.
He believes the tribes should redirect the focus on services to their citizens in the long-term view. Simple diet changes could save millions in healthcare costs in the future.
"One ounce of prevention is worth a pound of cure, " Smallwood said.
He claims to see the health disparities by using food as another way to destroy tribes.
"We have always had to take what we have been given," Smallwood said. "Now that tribes are in the position to do better, they should."
The MIC houses an aquaponic grow system behind the building in a small barn.
The group followed Smallwood to the barn where he could show the participants all the needed components and how they work together to create a clean, environmentally safe garden.
There are several pieces to the system that can be purchased using start-up grants and business funds. A part of Smallwoods' business is setting these systems up for those who purchase equipment from him.
On the website, the smallest unit starts at around $2,600 and goes up from there, depending on the desired size of the garden.
Once the setup is complete Smallwood claims the labor is minimal, however oversight is important.
"The industry needs skilled and knowledgeable workers," Smallwood said of the aquaponics and agricultural industry.
Even with loans, most businesses default within two to three years, Smallwood estimated.
It is with these trainings that education can be provided to capitalize on opportunities by using natural abilities and land ownership or even obtainment, according to Smallwood.
Nutrient-based growing
Aquaponics is defined as the agricultural practice of growing plants and fish in a closed, recirculating system, according to Smallwood.
Smallwood calls it a microbiological process using the combination of both hydroponic and aquaculture methods that fosters the relationship between plants and fish.
Hydroponics is growing plants in sand, gravel, or liquid where the plants pull the needed nutrients from water that may be treated.
The treated water is in many cases considered toxic to animals and humans after it has cycled through the system, producing toxic wastewater.
Aquaculture is the rearing of aquatic animals or the cultivation of aquatic plants for food. This method of farming is used to raise and harvest water species using large tanks, confined pools and segregated bodies of water.
Without proper management, this type of farming can be damaging to the environment. It has also been known to become a toxic pool for the fish without adequate mitigation or removal.
In a thriving aquaponic system, sterilization is a natural process where the fish release ammonia that is converted into nitrates, then watered to the plants. The water from the plants is then collected in a large basin, before going back into the fish tank using a pump to distribute water.
Smallwood claims soil is not a necessary component for plant growth. In traditional agriculture using soil, more water is used and very little of it gets to the plants due to runoff, evaporation and soil absorption.
Ultimately, aquaponics is a natural and better combination of aquaculture and hydroponics that uses a recirculating water system to raise and harvest all natural plants and fish in a symbiotic environment.
For more information call the MCN Conservation at 918-549-2609, or visit https://www.symbioticaquaponic.com/ for more about Smallwood's presentation.
---