Michele Meza, also known as Coach Michele D, finds herself working with People who cannot overcome mental blocks or irrational thoughts, which affect their daily lives, their businesses, and their relationships. People that are entrepreneurs who want to grow and scale their businesses to 6+ figures; startups who don't know where to start and small business owners who need help with streamlining business operations, business or marketing strategy, branding and digital design, help with content, and social media management.
In the beginning
Michele has always had the entrepreneurial spirit; self-starter, a go-getter, strong work ethic – her first job was at 14, dipping minnows for local fisherman at a convenient store in town and by the time she was a senior in high school, she was the assistant manager, and also managed the sno-cone stand owned by the same person.
Meza also started her first business her sophomore year in high school – a car detailing business.
Graduating with a Bachelor's degree in Entrepreneurship from Bacone College and majored in Marketing – Meza went on to work for la local college newspaper as a reporter, cartoonist and sold and designed ads. Not long after, she obtained her MBA from University of Phoenix.
Since then, she's been a private business consultant since 2010, where she worked with CEOs and executives teaching them how to streamline their operations and created leadership and training programs to develop their people.
A major life change happened that led her to become a single mother in 2012. Even though her dreams of solely being self-employed were temporarily put on hold, she still managed to launch an eCommerce business while being a w2 employee.
Also in 2012, she launched a clothing company for girls. It started out as a necessity for girls needed outfits for dance, and ended up becoming a business. Her designs have been featured in magazines all over the world, runways in the USA, was featured on Zulily and top trending pins on Pinterest and expanded into bridal industry.
Since then, she's owned and sold a successful cleaning company where she completed commercial projects with local tribes and employed single moms, tribal citizens and partnered with local reintegration programs where she trained and employed women who were recently incarcerated and needed job stability and a second chance.
During Covid, she re-branded her company, added additional certifications for mindset coaching and added additional digital marketing services, Luksi Coaching and Consulting. Additionally, the serial entrepreneur will soon launch another business involving real estate.
If that's not enough, she also became a 2x International Bestselling author, where she co-authored and published two books: "Shattering the Stigma of Single Motherhood" released in 2022, and "Dream Big, Do Bigger" that released at the beginning of this year.
Her Journey
Over the last two decades, she's helped thousands of people and organizations. Here's a powerful story of impact and transformation:
Sarah, a mid-level executive in her career and an aspiring entrepreneur, who lost her way during the chaos of the pandemic. Sarah had a burning desire to create a meaningful career aligned with her true passions but felt paralyzed by self-doubt and uncertainty. In her darkest moments, she stumbled upon a podcast episode that spoke of Michele's incredible ability to guide others toward their dreams. Intrigued, Sarah reached out for help, hoping that this extraordinary coach could ignite the fire within her once more.
From their very first conversation, Sarah knew she had made the right choice. Michele possessed a unique gift for listening intently, diving deep into Sarah's aspirations, and understanding the obstacles standing in her way. Together, they embarked on a trans-formative journey, exploring Sarah's strengths, values, and deepest desires.
Through her coaching techniques, Michele guided Sarah to uncover her true potential and discover her unique purpose. She helped Sarah gain a clear vision of her dream career and equipped her with invaluable tools to overcome self-limiting beliefs, which allowed Sarah to launch her business even during a worldwide pandemic.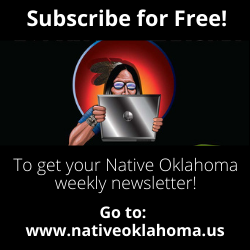 But Michele's influence extended far beyond individual transformations.
Luksi Coaching and Consulting soon became synonymous with exceptional results and lasting change. People are drawn by her ability to cut through the noise, uncover hidden potential, and propel individuals and businesses to heights they had only dreamed of.
With each success story, Michele's passion burns brighter, fueled by the profound impact she made in the lives of her clients. Her unwavering commitment to growth, coupled with her genuine empathy, allowed her to create tailored solutions that resonate deeply with her clients and their communities.
Meza explains, "I'm known throughout Indian Country as a guru of transformation and business. My journey has not always been smooth sailing. In my early years, I experienced my fair share of setbacks and challenges. But rather than succumbing to defeat, I chose to rise to the challenge and embrace these obstacles as stepping stones to my own personal and professional development."
"Driven by my unyielding passion for helping others, I pivoted into the realms of coaching and consulting. Armed with my extensive knowledge, intuitive nature, and empathetic heart, I am determined to make a difference in the lives of those I encounter."
Her Identity
Meza continues, "I'm a charismatic leader and trailblazer who paves the path for others no matter what the journey entails. We only have one life and we all deserve to live our best lives while building legacies for future generations. I believe in leaving people, organizations, and communities better than how I found them. Transformation excites me and motivates me to produce impactful outcomes."