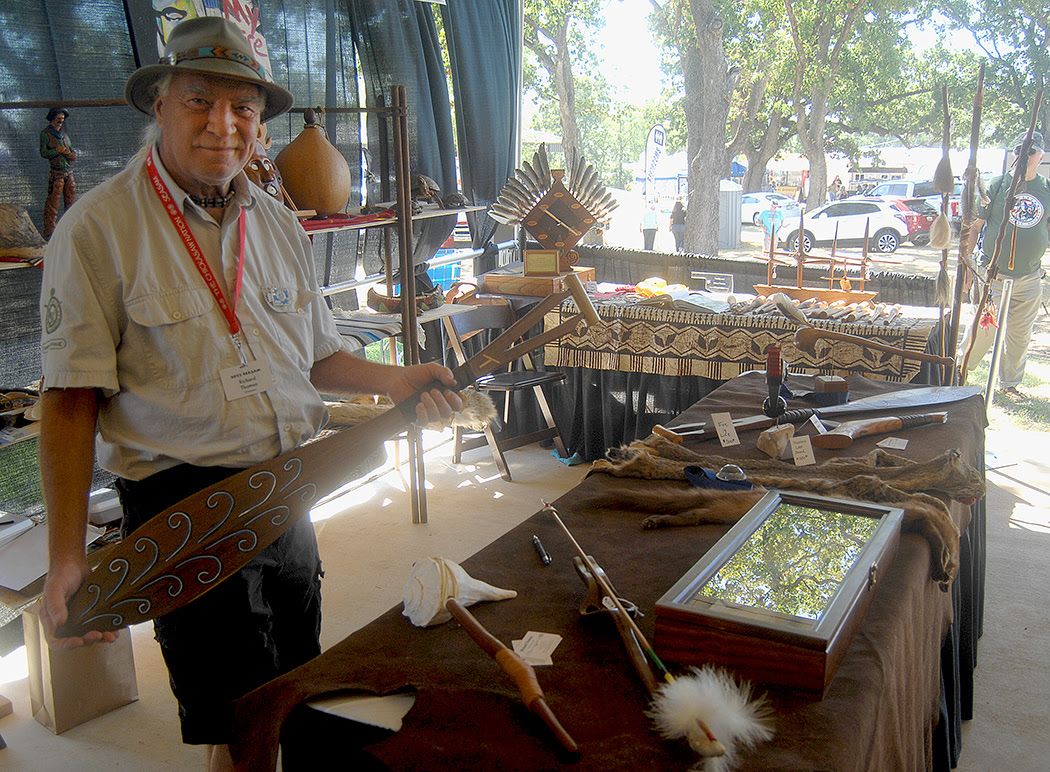 TISHOMINGO, Okla. – Master carpenter Richard Thomas drew a deep breath and smiled.
It was the first day of the Southeastern Art Show and Market (SEASAM). It was unusually cool. The sun shone brightly, and he greeted friends and fellow artists he had not laid eyes on in more than two years.
It was his second in-person art showing since the pandemic hit in March 2020.
And SEASAM judges considered his weapon "Endeavor to Persevere" as the finest, awarding him a first-place ribbon in the weapons division.
Mr. Thomas' day was topped off when the Chickasaw Nation purchased his creation for display in the Green Room of the newly constructed Aiitafama' Ishto, which means "large gathering place" in the Chickasaw language. Chickasaw Nation Governor Bill Anoatubby delivered his 2022 State of the Nation speech within its walls. The Chickasaw Nation constructed the building northwest of the historic Chickasaw Capitol.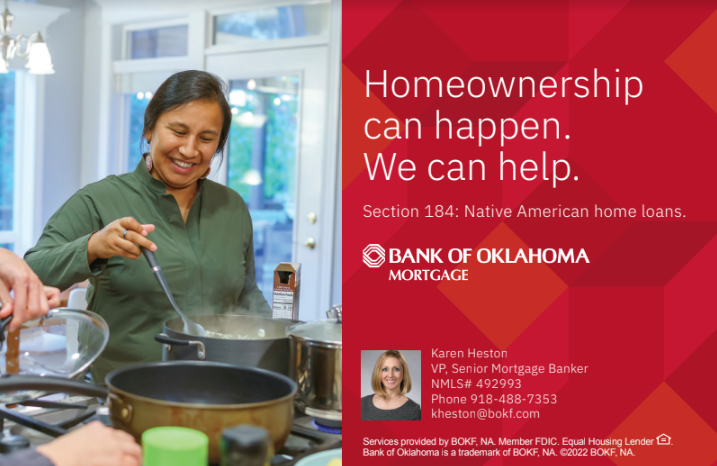 "To say I am happy to finish first would be an understatement," Mr. Thomas said while winding up a century- old clock mechanism. It powers his feather- laden art dubbed "Indian Time." The clock's movement suggests you "go hunting or fishing" along with six other guilty, leisurely pleasures.
"Endeavor to Persevere" is designed after a lethal weapon carried by First Americans into battle. It would crush the head of foes and its leather- wrapped handle could inflict death by thrusting it forcefully in the foe's ribs or abdomen.
Mr. Thomas said the weapon was carved from a single piece of solid walnut. It is 21 inches long, 4 inches wide and 10 inches high when displayed on an aged copper rod and petrified wood stand acquired at Hobine Ranch in Strong City, Oklahoma.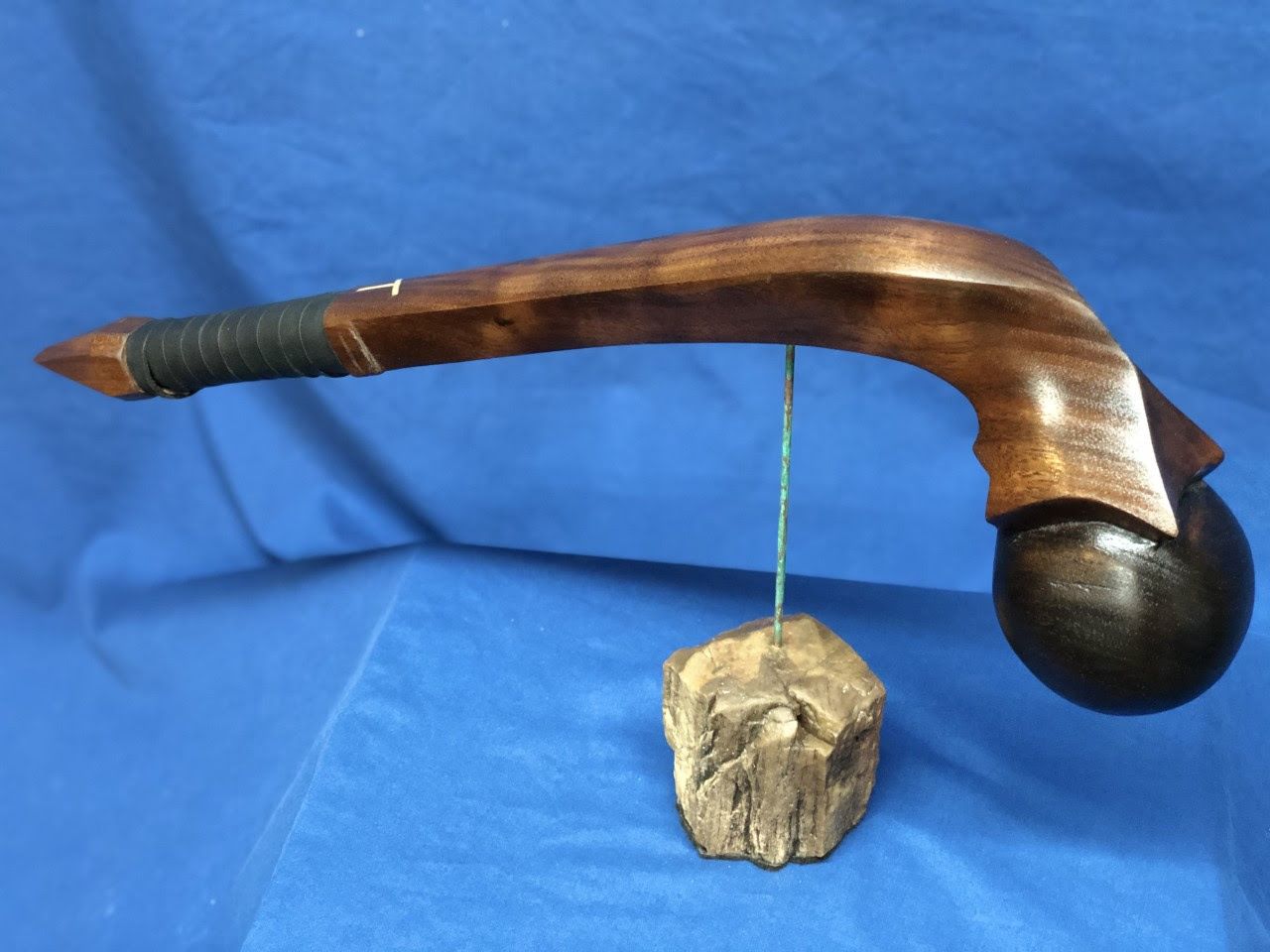 "I studied the weapon and thoroughly researched it," he said, "I must have looked through dozens of books. I wanted it to be an accurate and a historic depiction of what a Chickasaw warrior would carry into battle.
"I took my time carving this one," he said with a broad smile. "I have many hours tied up in it, and I'm pleased the Chickasaw Nation has it and will display it for others to enjoy."
At 62, Mr. Thomas is retiring as a shop-owner. His shop, located in Oklahoma City on Portland Avenue, is for sale. Mr. Thomas has worked more than 40 years, 20 of those refinishing antique furniture for the "Friends of the Mansion, Inc.," a group charged with making the Oklahoma Governor's Mansion spectacular. Additionally, he custom built wooden accoutrements in the homes of his faithful clients.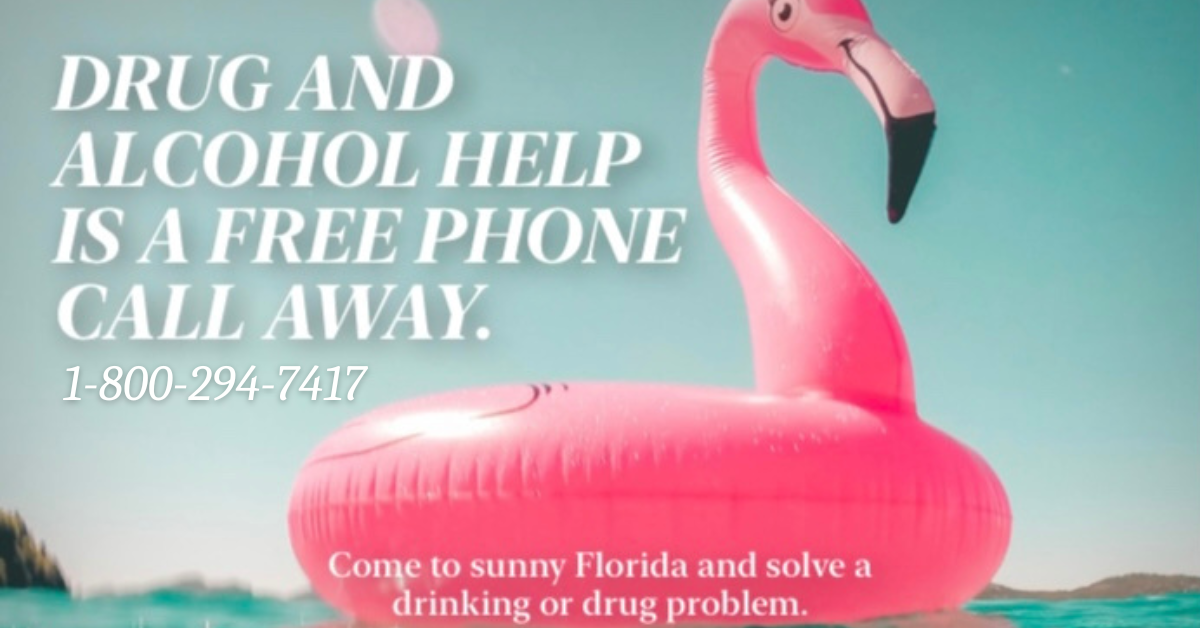 He and wife, Pam, intend to move to the Arbuckles by February 2023, he said. "We already have a place near Sulphur. We just need to move all my tools. I will furnish construction on my new studio, which borders the Chickasaw National Recreation Area on two sides," he said.
He intends to throw himself into more artistic endeavors celebrating his First American heritage. "Retiring will give me a chance to explore my artistic imagination," Mr. Thomas explained.
The title of his first- place weapon is from a line delivered by actor Chief Dan George in the 1976 Western classic "The Outlaw Josey Wales." Chief George explains how land was stolen from the Five Civilized Tribes, yet Washington politicians merely encourage tribes to "endeavor to persevere."