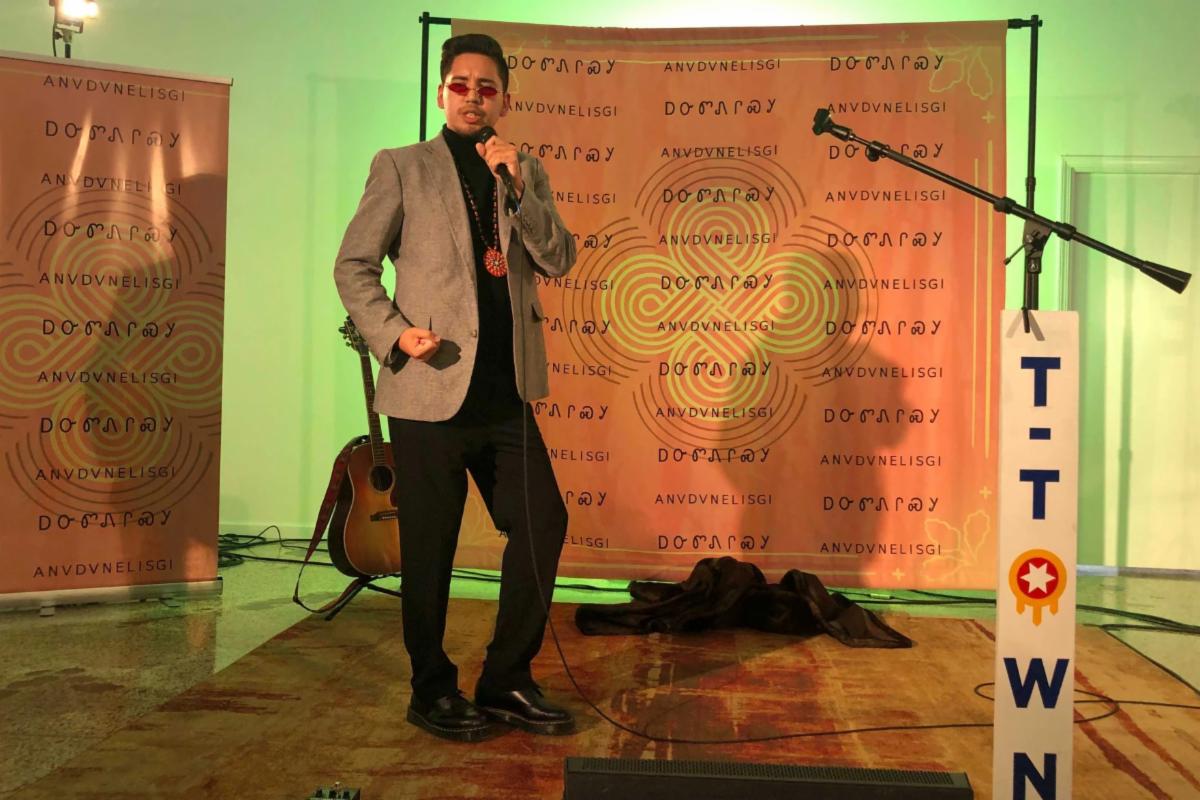 By Matthew Viriyapah

The Oklahoma Music Minute features musicians and bands from across the state, in hopes you'll discover your next favorite musician. November is Native American Heritage Month, and the Oklahoma Music Minute is featuring music from the Cherokee language album, Anvdvnelisgi ᎠᏅᏛᏁᎵᏍᎩ. Find more about the album, click on: Anvdvnelisgi (Performers) | Various | Horton Records (bandcamp.com)
Monday, November 14
Asalisiga is from Kenwood and Tahlequah.
Tuesday, November 15
Kalyn Fay is from Okemah and Tulsa.
Wednesday, November 16
Desi & Cody are from Tulsa

Thursday, November 17
Zebadiah is from Cookson.
Friday, November 18
Ken Pomeroy is from Moore.

The Oklahoma Music Minute airs weekdays on KOSU at 6:19 a.m., 8:19 a.m., 11:31 a.m., 1:20 p.m., 3:18 p.m., and 5:18 p.m.