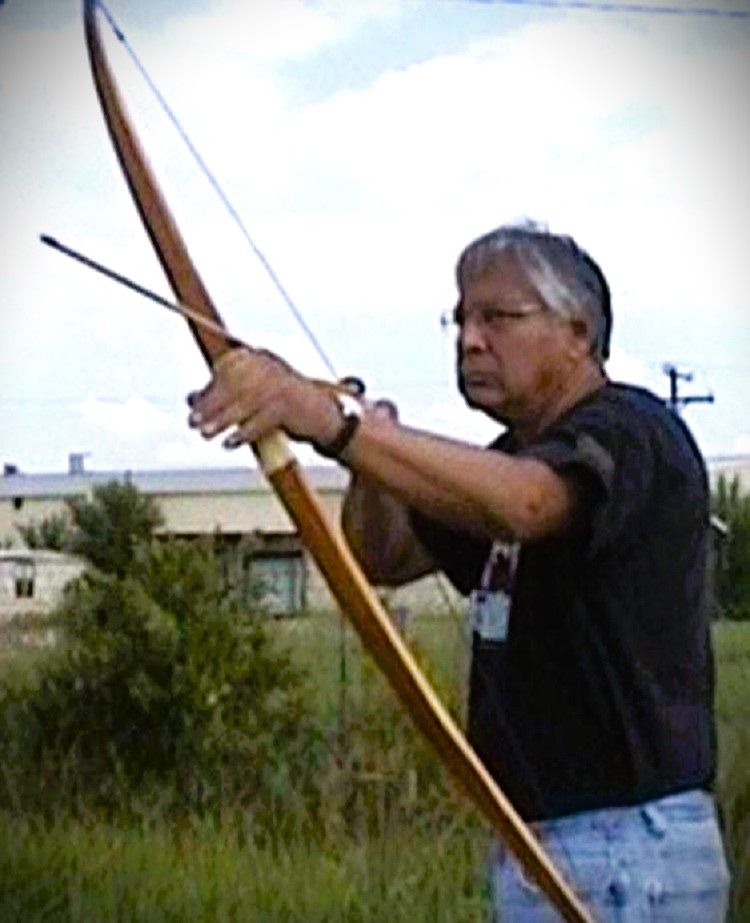 Season 2 20 July 2022
Native ChocTalk presents:
Native ChocTalk presents: "From Red Dirt to Mechanical Engineer: Phil Cross, Kadohadacho (Caddo); Guest Appearance by Lowell Edmonds, Caddo."
He was raised in a home with no electricity and no running water on his family's Indian allotment land in western Oklahoma – out where that bright red dirt could both stain your clothes and, in some ways, stir that Okie pride.
And not only that, but this lucky fellow also had the pleasure of living on land that sat on top of an ancient village that dated back to 1,000 AD. When the rains came, the layers of dirt would wash away, revealing gifts of pottery, arrowheads and more from long ago.
From red dirt, ancient-village-country-living to Mechanical Engineer specializing in aerodynamics, my guest's stories do not disappoint!
I'd like to introduce you to Phil Cross - a historian, lecturer, Caddo traditional songs and dances lead singer, author, drummer, woodworker, flute maker and much more. And may I also point out, he's from my hometown of Anadarko, Oklahoma (he gets extra points for that).
In this episode you'll hear about:
• How Phil's dad was born on their allotment in western Oklahoma in a dug-out house
• How he's one of the only remaining experts that can build a koo hoot kiwat (Caddo grass-thatched house)
• His bow-and-arrow-making skills, using bodark wood (also known as Osage Orange)
• The Caddo's Turkey Dance (in fact, you'll also hear from Caddo, Lowell Edmonds on the subject as well)
• How his father played on the Haskell Indian football team
• His greatest regrets and words of wisdom for young men
• How Phil produced and wrote a documentary called "Disinherited: Caddo Indians Loss of their Homelands" about the removal of Caddos from their ancient homelands to their reservation in Oklahoma.
• How he's related to Jim Thorpe!
• The Caddos' battles with the Osage
Also, be sure to check out Phil's website, "Chronicles of the American Indian" where you'll find information on his archery book, his book about allotments, and more: https://chronicles-american-indian.company.site/
Yakoke, Phil for all your expertise and allowing us to learn more from you!
Native ChocTalk Facebook page: https://www.facebook.com/nativechoctalkpodcast
All Podcast Episodes: https://nativechoctalk.com/podcasts/