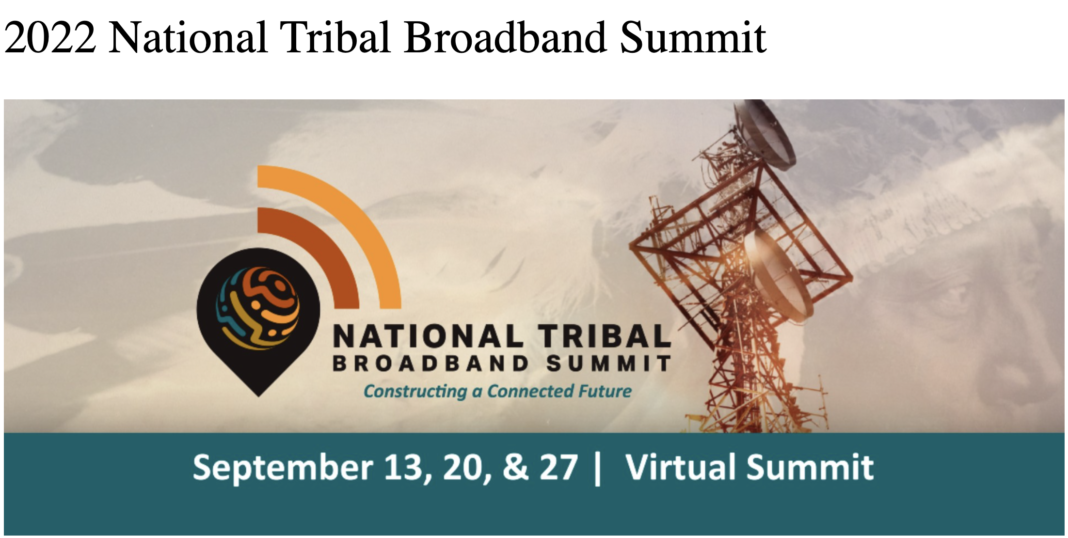 Registration open for 2022 National Tribal Broadband Summit
by Shannon Shaw Duty

Registration is now open for the 2022 National Tribal Broadband Summit, hosted by a coalition of federal agencies to aid tribes in improving high-speed internet on their lands.In an effort to close the digital divide, the Department of the Interior and the Institute of Museum and Library Services are partnering with the Department of Agriculture and the Department of Commerce's National Telecommunication and Information Administration (NTIA) for the summit.The Osage Nation has made significant developments in this area since it first began working in the information technology field in 2015. Osage Innovative Solutions is currently working on providing broadband internet services to the reservation through Osage Broadband, powered by AtLink. The company will utilize fiber optic and fixed-wireless technologies to deliver high-speed internet service as it gets up and running.
These types of services are exactly what the broadband summit will explore. It will offer tribal leaders a platform to share best practices, new ideas and lessons learned from their real-world experience of bringing high-speed internet to tribal governments, organizations and homes."Federal partners, Tribal and Native Hawaiian Community broadband industry experts, and other participants will discuss how to make the best use of President Biden's Bipartisan Infrastructure Law and Federal Broadband Connectivity Grant funds for tribes, and how to plan for the future of wireless networks and digital economies on Tribal Lands and across Native Hawaiian communities.
The Bipartisan Infrastructure Law provides a historic $65 billion investment to expand affordable, high-speed internet to all communities across the U.S.," according to a news release.Registration is encouraged for tribal leaders, representatives of tribal organizations, tribal colleges and universities, tribal schools, school districts serving under-connected Native students, private sector stakeholder organizations, representatives from state governments supporting high-speed internet expansion on tribal lands, federal program managers, policymakers, tribal libraries, museum and cultural centers, according to the release."Tribal lands are some of the most digitally disconnected areas in the United States, where 1.5 million people lack high-speed internet services," according to the release.Approximately 35 percent of those living on tribal lands lack broadband access.
As COVID-19 forced students to shift their learning online and numerous people into telework, the need for home broadband access across Native communities became increasingly apparent and critical, according to the release. The virtual summit will take place on Sept. 13, 20 & 27.
To register, visit https://www.eventbrite.com/e/2022-national-tribal-broadband-summit-tickets-392509084237