Kiowa Tribe leads efforts to enhance lands through orphaned well project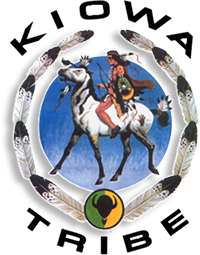 OKLAHOMA CITY — Two local Oklahoma City companies, Reagan Smith, Red Dirt Energy, have partnered with Kiowa Construction to provide services related to orphaned wells on Tribal lands in the state. This four-million-dollar project is set to provide essential services to the Kiowa Tribe of Oklahoma, with a focus on orphaned well identification, plugging, environmental remediation and data management.
"This collaboration demonstrates the benefit of partnering with private companies to support the Kiowa Tribe's endeavors to protect our environment and make our lands a safer place for our people to live," Kiowa Tribal Chairman Lawrence Spottedbird said.
This innovative collaboration brings together a diverse array of expertise to address the urgent environmental concerns faced by the tribes.
The project encompasses several key objectives:
Data Management System: The foundation of this initiative lies in the establishment of an ongoing data management system, which will serve as an essential inventory of well sites and related environmental data, providing mapping, monitoring and information review capabilities throughout the project.
Tribal Project Administration: A Tribal Project Assistant will be supported to ensure the seamless administration of the project, sustaining well progress, reporting and enhancing leadership and mentoring skills within the tribes.
Orphaned Well Identification and Remediation: The partnership will identify and characterize undocumented orphaned wells on Tribal lands, assess the environmental impacts and proceed with plugging and remediation. Red Dirt Energy, a certified plugging vendor, will play a central role in this process.
Environmental Assessment and Remediation: Reagan Smith, a certified woman-owned business specializing in energy projects on Tribal lands, will conduct environmental assessments, due diligence site assessments and sampling if contamination is suspected. The company will also coordinate the remediation of degraded areas adjacent to orphaned wells.
Reclamation and Infrastructure Removal: Kiowa Construction, a Native-owned business, will manage the reclamation and remediation efforts at each well site. This vital role also includes the removal of associated pipelines, facilities and infrastructure.
Transparency and Accountability: The partnership commits to providing public accounting of the cost of plugging, remediation and reclamation for each orphaned well site on Tribal lands, ensuring transparency throughout the project.
"This partnership embodies our Tribe's spirit of unity and progress," Kiowa Tribe Director Ephraim Kelley said. "We are proud to collaborate with industry leaders who share our values and vision for a sustainable future. Together, we will address critical environmental challenges and pave the way for positive change."
"We are honored to contribute our expertise to this transformative partnership," Red Dirt Energy COO Scott St. John said. "By addressing environmental challenges and ensuring accountability, we aim to make a lasting positive impact on the Tribal communities we serve."
To learn more about Reagan Smith, Red Dirt Energy and Kiowa Construction, visit the company websites.
About Kiowa Tribe
The Kiowa Tribe is devoted to protecting its sovereignty, preserving and advocating for its rich Kiowa culture and language; as well as enhancing the quality of life for the future generation of Kiowa Tribal Citizens.
About Reagan Smith
In 2005, in response to the emerging need for full-service state, federal and Tribal project management consultants, Reagan Smith strives to provide all the disciplines needed for project success in a seamlessly integrated, powerful team. We believe every project is unique and needs tailored management. We work with you as a partner to streamline your project while protecting environmental, wildlife and cultural resources. Your goals are our goals! Protect, Plan and Develop with Reagan Smith.
About Red Dirt Energy
Red Dirt Energy, LLC is an oil and gas service company located in Oklahoma City. Through services such as reducing emissions through methane testing and mitigation, restoring the land for new projects through plugging and remediation and monetizing remediation through carbon credits, Red Dirt Energy provides the energy industry with expertise, experience, integrity and technology. To learn more about Red Dirt Energy, LLC and its work in sustainability and environmental protection, visit reddirtenergy.net.
About Kiowa Construction
Kiowa Construction is a native owned business providing construction services throughout Oklahoma.