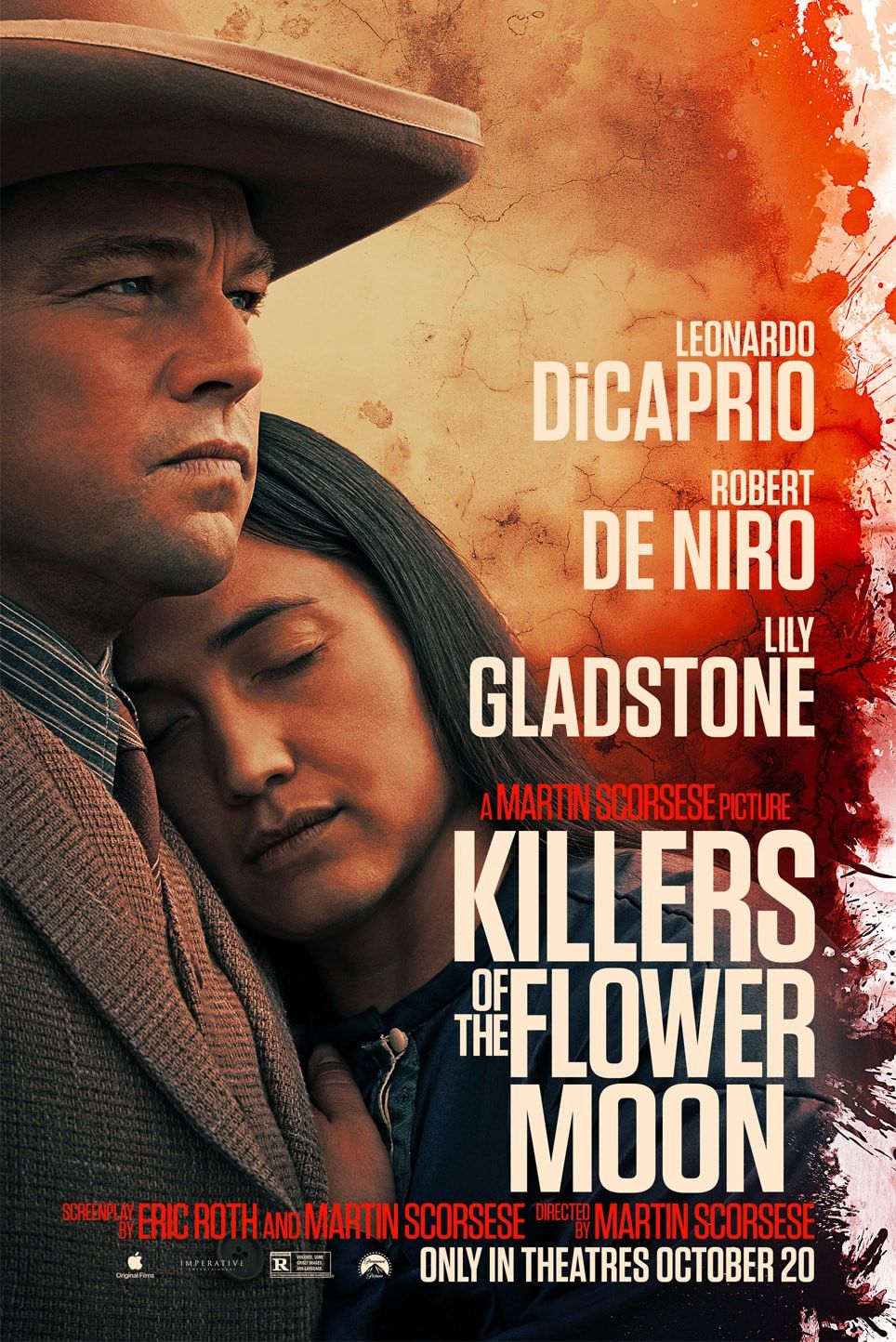 Tulsa's Iconic Theater Will Be the Place to see Martin Scorsese's Made-in-OK Masterpiece
Tulsa OK- "Killers of the Flower Moon," the most anticipated film of the year, officially arrives at Circle Cinema on Friday October 20. Showtimes and details about special premiere screenings and opportunities to see it first at Circle will be announced in the coming weeks. Based on the true story of murders in the Osage Nation in the 1920s, Martin Scorsese directed and shot the film in Oklahoma. Daily showtimes for the film begin Friday October 20 and will be on sale soon at CircleCinema.org
"'Killers of the Flower Moon' is a powerful and important film that tells a story of injustice," said Chuck Foxen, Circle Cinema Programmer and Deputy Director. We are honored to bring this film to Circle Cinema, and we hope that it will spark important conversations about Native American history and the legacy of perseverance."
Circle Cinema will schedule as many showtimes as possible to meet high demand. Advance screenings and special events centered around the film are being planned, with more information soon. Private screening theater rentals will be available for larger groups. For more, call Circle's Rental Manager David Kimball at (918)585-3456.
Filmed in Oklahoma by director Martin Scorsese, the movie is based on the best-seller by David Grann and features an all-star cast including Leonardo DiCaprio, Lily Gladstone, Robert De Niro, Brendan Fraser, John Lithgow, and Jesse Plemons. When oil is discovered in 1920s Oklahoma under Osage Nation land, the Osage people are murdered one by one – until the FBI steps in to unravel the mystery. The film is rated R with a 3 hour 26 minute runtime.
Since filming wrapped in 2021, Oklahoma has been buzzing with anticipation for its release. "Killers of the Flower Moon" was shot around Bartlesville, Pawhuska, and Osage county in 2021 and employed many local talent for crew and background roles. Apple TV and Paramount Pictures are now releasing the film on Friday October 20 and it is expected to garner major award nominations.
For more information, visit CircleCinema.org or call the box office at (918)585-3456.
About Circle Cinema:
Circle Cinema is Tulsa's only independent, nonprofit, arthouse theater. Celebrating its 95th anniversary in 2023, Circle Cinema originally opened in 1928 and is now the last of Tulsa's classic movie houses still in operation. Circle Cinema screens films 365 days a year, located at 10 S. Lewis Ave in Tulsa on the historic alignment of Route 66. Circle Cinema elevates the film experience through guest speakers, art gallery exhibits, free educational screenings, and other special events. As a 501(c)(3) nonprofit, proceeds are invested back into Circle Cinema's mission to expand community consciousness through film. More information is available at CircleCinema.org or by phone at (918)585-3456