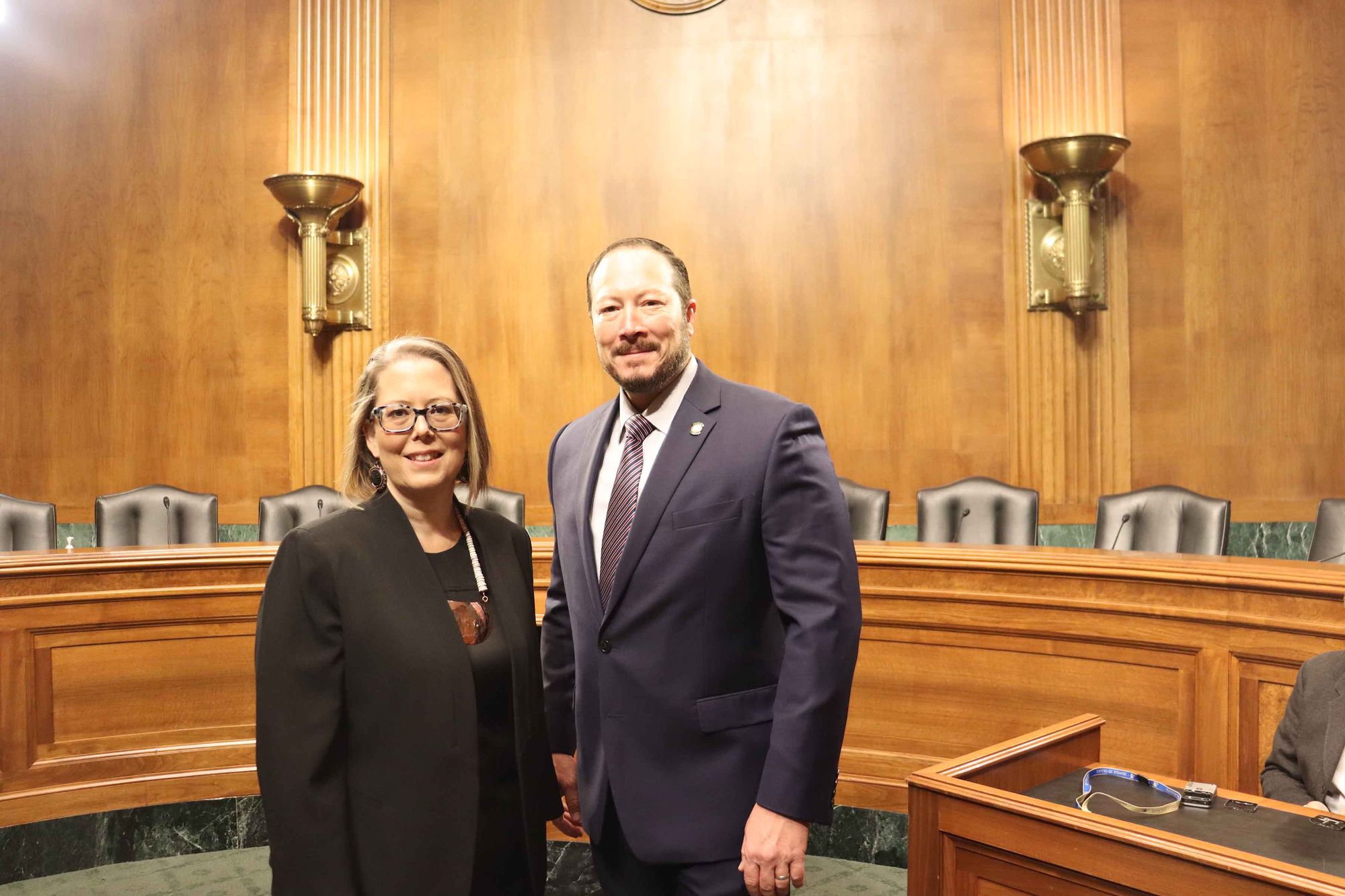 WASHINGTON – A small delegation from the Cherokee Nation attended the U.S. Senate Committee on the Judiciary Wednesday that included Sara Hill's nomination hearing.
"The Cherokee Nation is pleased to see two respected nominees, John Russell and Sara Hill, under consideration for federal judgeships in the Northern District of Oklahoma. Both are known for their legal expertise, work ethic, and sense of fairness that will make them great additions to the judiciary," Cherokee Nation Principal Chief Chuck Hoskin Jr. said. "Former Cherokee Nation Attorney General Sara Hill has a long history serving the Cherokee people, and it's difficult to overstate the historic nature of her nomination to be the first Native American woman to serve as a federal judge in Oklahoma. Her career has been dedicated to public service, the rule of law, and protecting tribal sovereignty, and she brings a deep understanding of tribal issues to the table. Both nominees have strong, bipartisan support from tribal leaders, Oklahoma officials, and legal experts across our state, and we look forward to their prompt confirmation by the U.S. Senate."
Hill, 46, of Tahlequah led as attorney general for the Cherokee Nation from 2019-2023 during many of the tribe's most impactful legal decisions. Those include the U.S. Supreme Court McGirt ruling, Opioid settlement, Brackeen v. Haaland Indian Child Welfare Act case, Gaming Compact dispute with the state, federal Freedmen ruling and more. Prior to serving as Attorney General, Hill served as the tribe's Secretary of Natural Resources and oversaw the Sequoyah Fuels case to remove nuclear waste from a site in Sequoyah County.
"Sara Hill has more than demonstrated her love and respect for the law and dedicated her career to seeking truth and justice. If confirmed, she will make a great addition to the federal bench. The Cherokee Nation could not be prouder and showed our support by attending her nomination hearing," said Cherokee Nation Deputy Chief Bryan Warner.
Deputy Chief Warner, Attorney General Chad Harsha and other staff from Cherokee Nation attended the hearing Wednesday, in which Chief Hoskin was in New Orleans speaking at NCAI. The nomination goes to a committee vote and if approved moves to the Senate Floor for action.