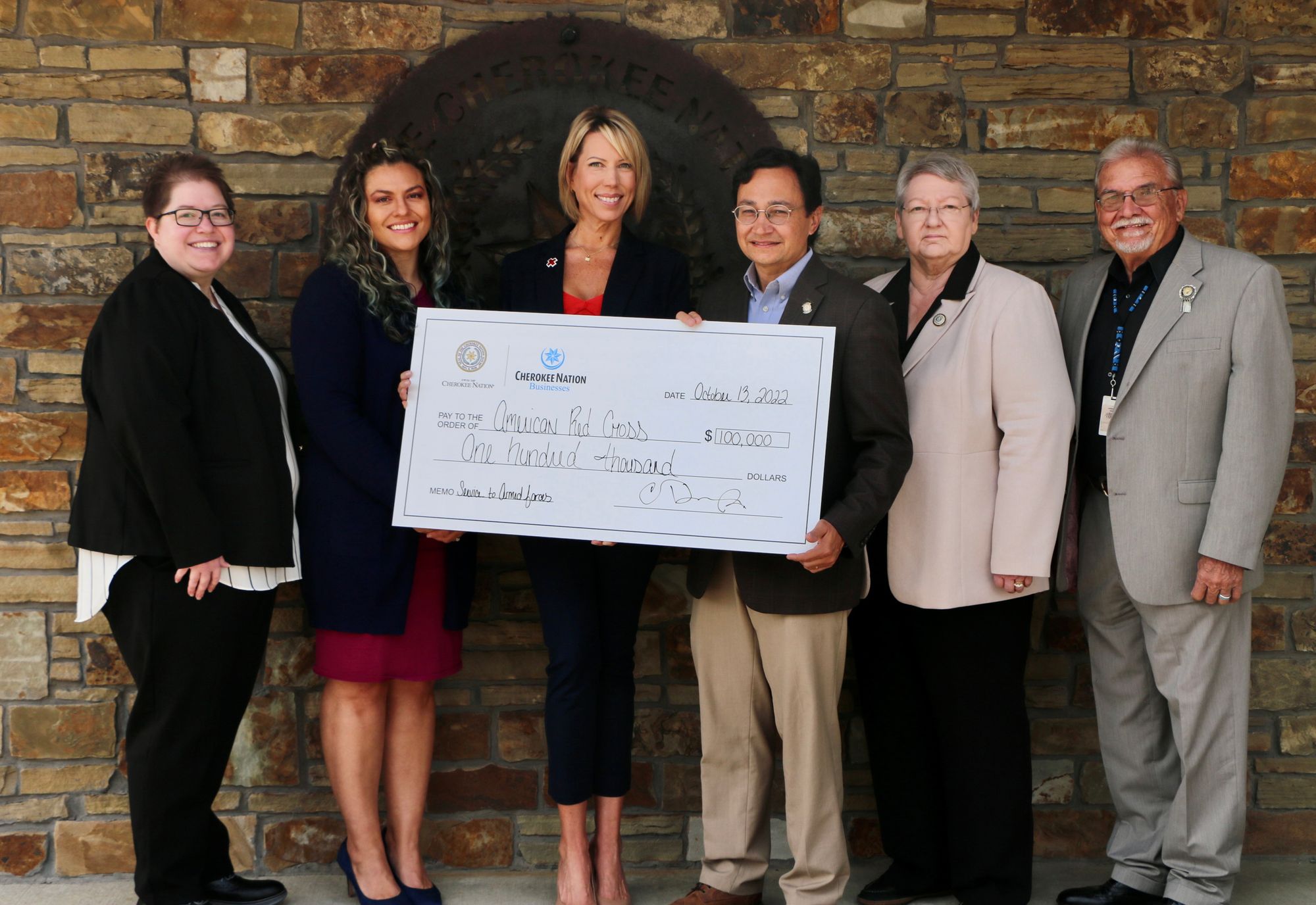 Tribe gives $100K in support of service members, veterans and their families
TAHLEQUAH, Okla. — The Cherokee Nation and American Red Cross have a long history of working together toward shared goals. The tribe and its businesses continue to pledge support for the nonprofit's lifesaving services and vital programs.
Recently, Cherokee Nation leaders and representatives from Cherokee Nation Businesses presented the American Red Cross with a $100,000 contribution to assist with the Services to Armed Forces program.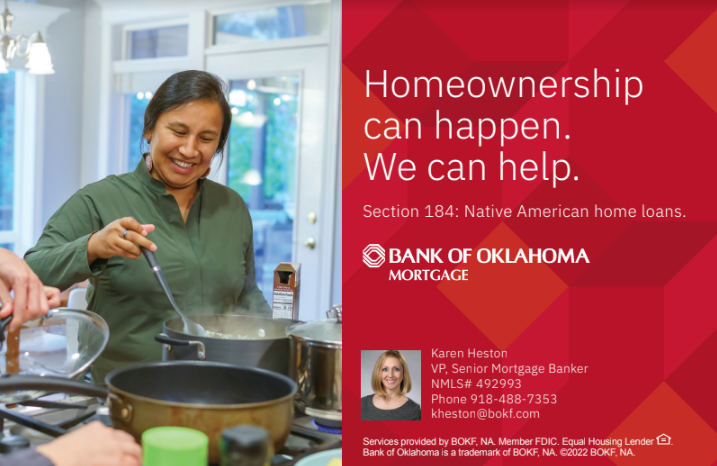 "Throughout Cherokee Nation, we appreciate and support organizations that share our values and understand the importance of reinvesting into our communities. Our dedication to the communities we live and work within is best illustrated through the diligent efforts and volunteerism of our employees, tribal administration and business leaders, such as CNB Chief Economist and American Red Cross Board Member Tralynna Sherill Scott who brought this need for additional funding to our attention," said Cherokee Nation Principal Chief Chuck Hoskin Jr. "The Red Cross' Service to Armed Forces is an excellent example of our shared aspirations. Together, we are providing more services and expanding opportunities for the brave men and women who have given so much of themselves to our great country through their military service."
The Service to the Armed Forces program provides care and comfort to the members of the United States Armed Forces, military veterans and their families. Program staff and volunteers support families during military deployments and emergencies, serve in military and veteran hospitals, conduct emergency communications and continue supporting veterans after their service ends.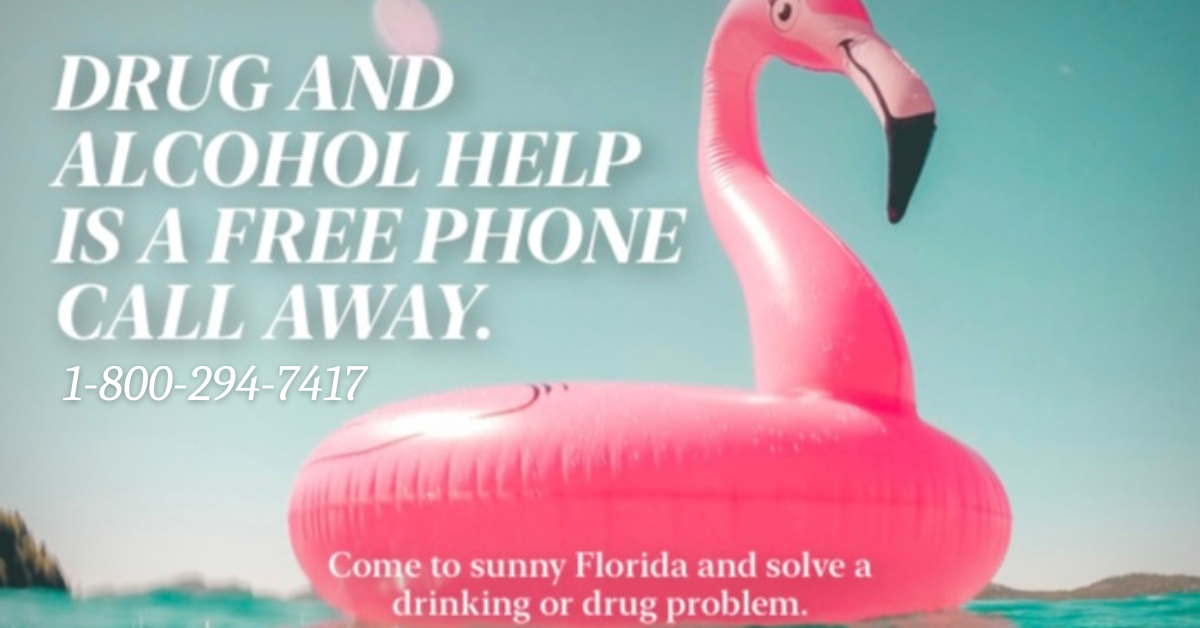 "The American Red Cross is grateful to Cherokee Nation and its businesses for supporting our Service to the Armed Forces program," said Alice Townsend regional chief executive officer for American Red Cross. "We support our military and their families, many of them Cherokees, from enlistment through active duty and as veterans. This gift will allow us to provide critical services throughout the region."
As longtime supporters of the Red Cross and its mission to prevent and alleviate suffering in the face of emergencies, Cherokee Nation and its businesses have also contributed funds to the nonprofit's educational programming, as well as to the vital services it provides such as disaster relief, displacement assistance and emergency supply deliveries.
The American Red Cross shelters, feeds and provides comfort to victims of disasters, supplies about 40% of the nation's blood, teaches skills that save lives, distributes international humanitarian aid and supports veterans, military members and their families. The Red Cross is a nonprofit organization that depends on volunteers and the generosity of the American public to deliver its mission.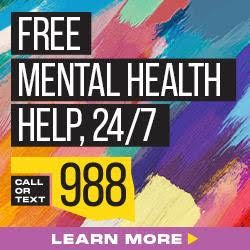 About Cherokee Nation
The Cherokee Nation is the federally recognized government of the Cherokee people and has inherent sovereign status recognized by treaty and law. The seat of tribal government is the W.W. Keeler Complex near Tahlequah, Oklahoma, the capital of the Cherokee Nation. With more than 430,000 citizens, 11,000 employees and a variety of tribal enterprises ranging from aerospace and defense contracts to entertainment venues, Cherokee Nation is one of the largest employers in northeastern Oklahoma and is the largest tribal nation in the United States.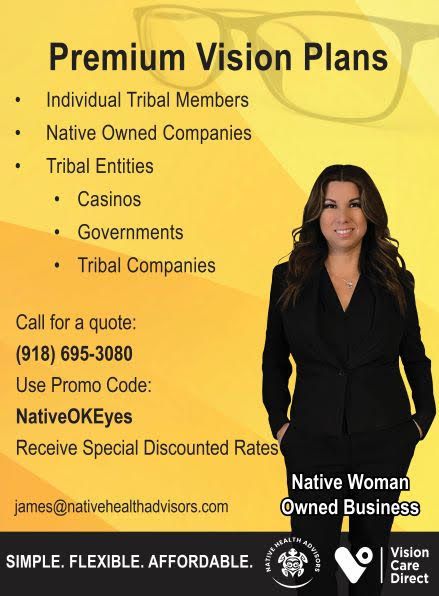 To learn more, please visit www.cherokee.org.
About Cherokee Nation Businesses
Cherokee Nation Businesses is the tribally owned holding company of one of the largest Indian Nations in the United States. The Cherokee Nation and its businesses employ 11,000 people. CNB blends its heritage of ingenuity with modern business experience to solve complex challenges, serve clients nationwide and to remain one of the drivers of Cherokee Nation's prosperity and stability. CNB owns companies in the consulting, health sciences, hospitality, real estate, technology, distribution and logistics, engineering, manufacturing, construction and environmental services industries.
Editor's note: Find all the latest Cherokee Nation news at www.anadisgoi.com.