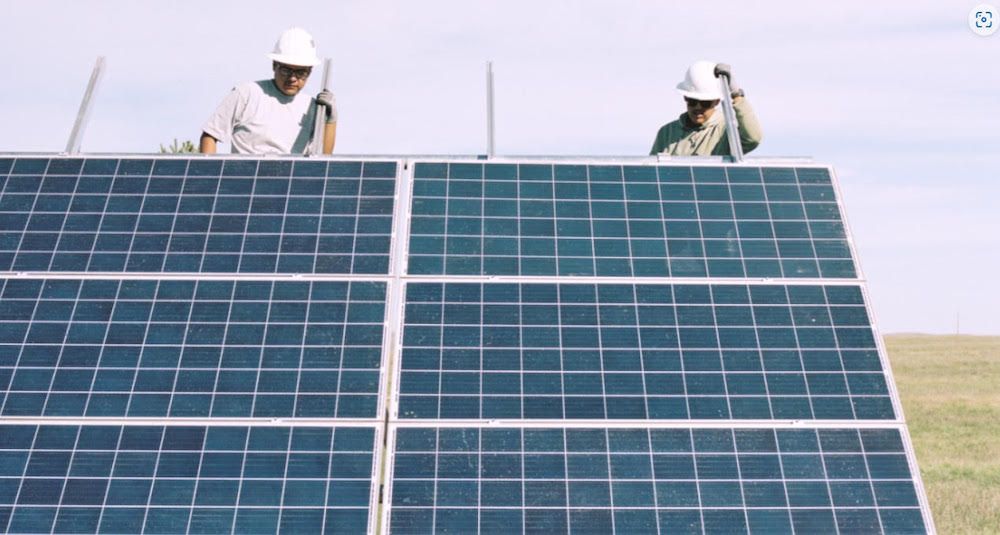 Window opening on $11B in energy funding opportunities for tribes
by Chez Oxendine
Two upcoming funding opportunities could help tribes pay for renewable energy projects if the USDA's Rural Utility Service can coax them to take advantage of the historically underutilized federal loans.
The Powering Affordable Clean Energy (PACE) Program and the Empowering Rural America (ERA) Program will begin accepting letters of interest at the end of this month, putting a total of $10.7 billion in assistance up for grabs. Both programs are part of the Inflation Reduction Act of 2022.
Money for these programs was first appropriated in 2017, but they haven't caught fire with tribes for a number of reasons, according to Alliance for Tribal Clean Energy CEO Cheri Smith. Some of those reasons include a lack of grant application resources — including grant writers and fund management staff — as well as long-standing distrust of federal loan programs, she said.
"Tribes are uncomfortable with being in debt to the U.S. government, as it has historically come with big strings attached, and, quite frankly, lies, deceit, and manipulation," Smith said. "It's hard for tribes to move past the history of having their energy resources exploited for the benefit of everyone but Native people."
The PACE program, which has $1 billion in available funding, can be used for wind, solar, hydropower, geothermal and biomass projects, as well as renewable energy storage projects.  The program offers loan forgiveness of 60% to tribal entities; by comparison, non-tribal applicants can secure forgiveness rates of up to 50% based on criteria such as location and population served.
The ERA program has $9.7 billion in available funding, the largest such federal investment in rural electrification in nearly a century. Applicants can apply for low-interest loans or grants, though grants are limited to 25% of the total project cost. The program can offer loans or grants for up to $970 million per project or applicant.
Loan programs largely haven't appealed to tribes in the past, according to data provided by the USDA's Rural Development department. Rural Development has either loaned or awarded $553.68 million to tribal beneficiaries across the country since FY 2018, according to data provided by the USDA. The bulk of that money, per a USDA representative, is grants.
Grant programs across many federal agencies can provide supplemental funding, but rarely cover the cost of an entire project — such as the ERA program's 25% limit on project funding, for example. Moreover, federal grant programs are typically badly oversubscribed, such as the National Telecommunications and Information Administration's Tribal Broadband Connectivity Program, which received $5 billion in applications for an original $980 million later in funding. That funding amount has since risen to $2 billion, which is still far short of the need according to tribal broadband experts.
A report from trade publication Angi places the development cost of a solar farm at roughly $1 million per megawatt. The same report notes that one megawatt will typically power around 164 homes, making widespread usage a particularly galling prospect for tribes operating on limited revenues.
Not every tribal project aims to place an entire community on utility-scale solar energy right off the bat, choosing instead to outfit specific buildings or homes with solar panels meant to offset soaring traditional energy costs, per prior Tribal Business News reporting. But as tribes continue pushing to combat climate change by employing wider and wider uses of renewable energy, cost quickly becomes a barrier to entry, Smith said.
There are, though, new federal funding programs that could help tribes fund energy projects without significant upfront costs.
Matt Ferguson, a loan programs officer at the DOE, told Tribal Business News that tax rebates, which tribes were made eligible under the Inflation Reduction Act of 2022, represented a paradigm shift that was still in its early stages, Ferguson said. Ferguson stressed that if tribes could pursue direct payments through tax credits, however, they should strongly consider doing so.
"If you're looking at a commercial project, you've first got to look at what direct pay has to offer. You're looking at a minimum 30% rebate," Ferguson said. "And in any of the federal loan programs, you can get construction financing, we'll lend you bridge financing for the direct pay. You don't really need to have that much cash."
Tribes could inch those rebates up into the 70% range based on what DOE requirements their projects fulfill, meaning a $1 billion project could garner, at minimum, a $300 million check from the U.S. Treasury, Ferguson said. That move toward reliance on tax rebates is just beginning, with tribes still puzzling out tax credits' impact on potential projects, he added.
In the meantime, loans and grants will continue to represent the bulk of available federal support. And grants often won't cover the entire cost of a project, can come with stifling matching requirements, and remain ultra-competitive. For tribes left with loans as their most prominent option, PACE and ERA could excel in helping get these projects off the ground, Smith said.
There remains a perceived gap in coverage even before tribes ever submit letters of intent or applications. Some tribes don't have the staff to navigate the labyrinthine of program  requirements or the arcane grant-writing process in the first place, Alliance for Tribal Clean Energy Technical Assistant Jennifer Rouda told Tribal Business News.
PACE and ERA are a step in the right direction with supporting tribes who have shovel-ready projects, but getting those projects through waves of feasibility studies, environmental screenings, and readiness tests often stifles projects before they ever leave the conceptual stage, Rouda said.
"I think these (loan programs) are attractive, but there are some steps to take before a tribe is really going to be prepared and apply to take advantage of them. There really needs to be some help in that space between," Rouda said. "Pre-development capital is expensive, it's always expensive, and there needs to be more help available for tribes performing feasibility studies, establishing energy boards or departments, and helping these projects survive long-term development cycles."
Alliance for Tribal Clean Energy provides some of those services through people like Rouda, who provide consultations on everything from potential development partners to the array of studies and screenings necessary ahead of a project. Rouda helps tribal partners both figure out the steps of each study and who will complete them as well as finding funding, such as through state economic development boards.
"What we do is provide those resources - that guidance, what are the strategic steps you have to take. We're a matching service, and then we help them find out how to cover the costs. In some cases the tribe may want a development partner, we can make those kinds of recommendations or referrals, and in that case a development partner might be the best option," Rouda said. "We want to be able to pull up tribes and support them in getting these projects ready for development."
---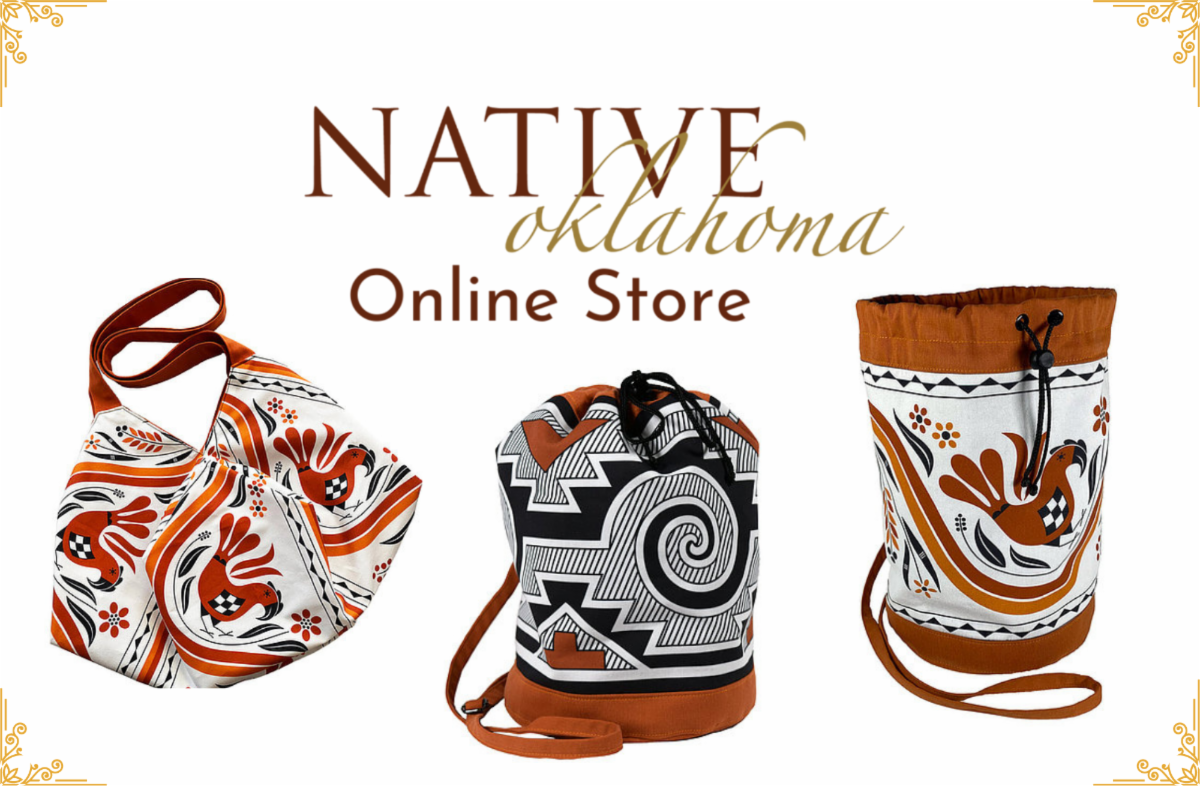 ---
The Indian Child Welfare Act has been in place for nearly 45 years. Why is it being questioned now?
by Allison Herrera
The U. S. Supreme Court will decide on a pivotal case involving the Indian Child Welfare Act in the coming weeks.
The case is called Haaland v. Brackeen and centers on a Texas couple who successfully adopted a Navajo child but are now arguing before the court that the 45-year-old law is unconstitutional because it prevents non-Native families from adopting Native children. They say the law is race-based, and their lawyers are arguing that tribes aren't political entities as laid out in the US Constitutions, but rather a racial classification.
Four tribal nations argue the law needs to stay intact because it protects Native families after centuries of harmful policies and practices like forced removal during the boarding school years and adoption policies set out in the 1950s and 60s that also removed children from the families and communities.
Oral arguments took place last fall and there were several questions before the court.
William Norman is an attorney with Hobbs, Straus, Dean and Walker, a law firm that represents tribal nations and tribal organizations throughout the country.
He says that the political climate has contributed to the questioning of the validity of this law and whether congress has plenary power over tribal nations. KOSU's Allison Herrera talked with Norman in his Oklahoma City office. Their conversation is below.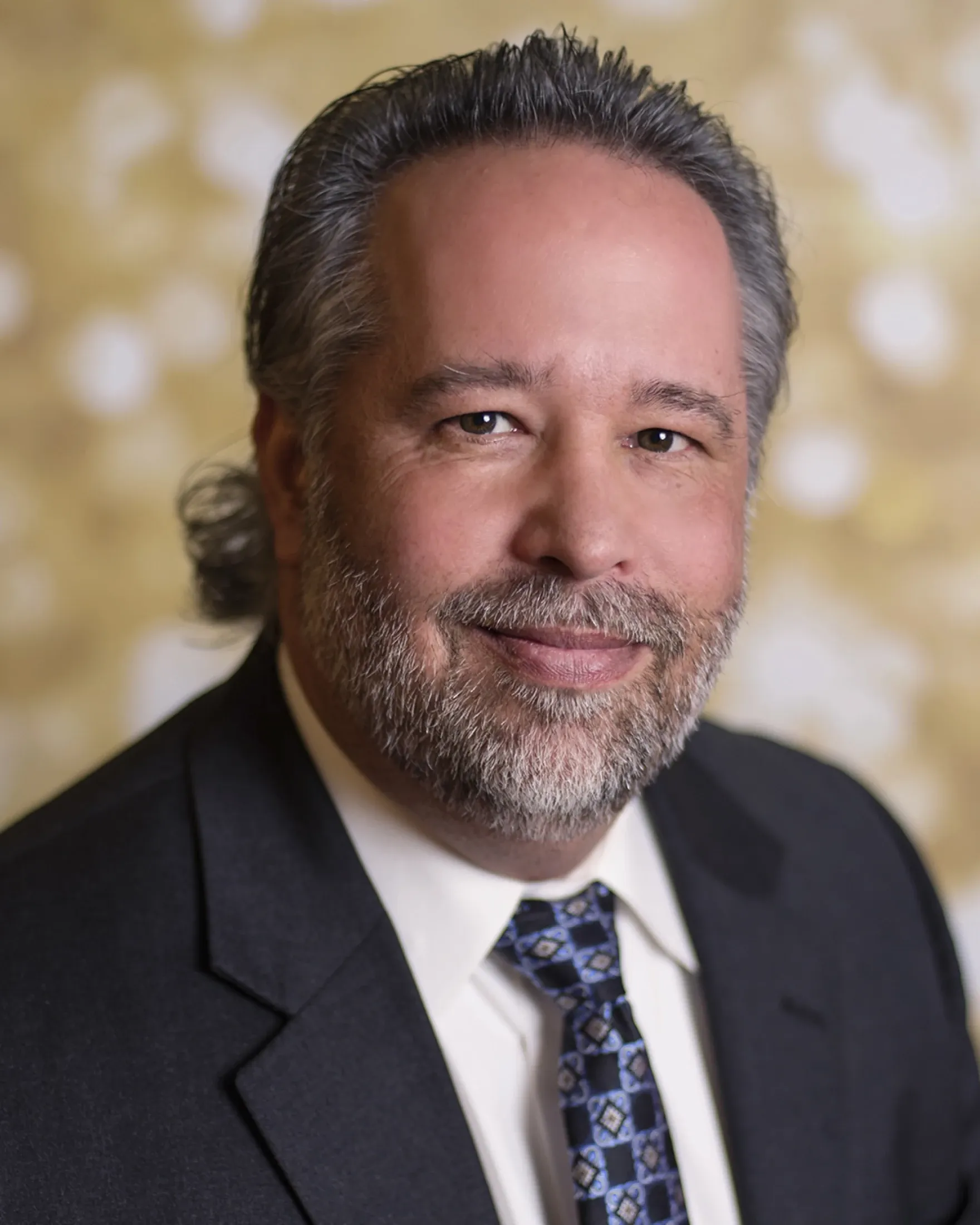 Allison Herrera: So the first question I wanted to ask you is if you listened to the oral arguments last fall for the Brackeen case, what did you make of the questions that the judges asked and did that give you any indication of how they would rule on this case?
William Norman: My sense was that the judges are really struggling on a number of fronts. There are several issues in front of them related to the case, and the questions seemed to reflect that they have questions about equal protection, of course, and whether there's a proper standard to apply or not, whether the existing case of Morton applies. And we're just looking at a rational basis standard or whether there's a more intense standard and level of scrutiny that an act like the Indian Child Welfare Act could overcome in order to be constitutional. They were looking at issues of standing, whether or not the parties had the right to be in front of the court based upon the way that the case came before them. And they had questions about commandeering whether or not there were elements of the case that would have violated the doctrine of anti commandeering in the sense that that would have been the federal law that directs a state to do something and would be therefore unconstitutional.
Herrera: For those of us who are not law nerds, what is the Morton case?
Norman: Morton v Mancari is a case from the seventies which solidified the fact that tribes are political bodies. They're not racial entities, they're politically constituted entities that predate the United States and therefore are not deemed to be a racial classification
Herrera: This law has been in effect for more than 40 years. Why is this question coming before the court now?
Norman: That's a great question. I think fundamentally, what we have seen over the last several years is that there is a concerted effort on the part of a conservative group that is looking to unwind federal Indian law from the standpoint of this political classification that I've talked about and have matters of Indian law and Indian tribes treated as a racial classification. And really that's the real danger associated with this case.
Herrera: When you said that they were struggling to figure out whether or not the plaintiffs had standing, I'm guessing you're talking about the line of questioning that [Justice Neil] Gorsuch had for the lawyer [representing the State of Texas and the Brackeens].
Norman: The question was whether or not there would be any relief that the court could give them with regard to state courts in Texas. And this is the design of the legislation. And so the question is, what can the court do for the state of Texas for those individual plaintiffs? I thought it was interesting, too, that Justice Thomas stepped into the standing argument as well and asked the question, why was the state of Texas there when, in fact, the individual, adoptive or prospective adoptive families could have representation on their own?
Herrera: I want to go back to the makeup of the court. A lot of people seem to think that Coney Barrett is the one that's going to swing the decision one way or the other. What did you make of her questions and given her political background?
Norman: She's been an interesting addition to the court. I think there was probably an expectation when she came on board about what her vote would be on every occasion. But we have seen her exercise an independent academic mind when it comes to different issues. And she took a different view on a couple of issues, even in terms of her questioning here. She seemed to appreciate the fact that Congress has plenary authority when it comes to Indian law and really questioned, you know, the plaintiffs lawyers with respect to that. And we thought that was refreshing from the standpoint that we look at the case.
The Constitution of the United States granted Congress plenary authority or unconditional power over Indian matters through the Indian Commerce Clause, and they have exercised that right. We've never seen an Indian Child Welfare Act case really question the plenary authority of Congress.
Herrera: If the Supreme Court says, OK, we're going to keep the law intact, but we think that this violates the commandeering clause. How would tribes in Oklahoma be able to move forward if the court does that?
Norman: I think it's going to be difficult. The relationship is an imperfect one, but it's one that the tribes in the state have worked on over the years. Oklahoma has its own Indian Child Welfare Act, which is an attempt to adhere to the federal law and its requirements. And there are lots of experienced practitioners in the social services that understand the obligations that they have under that law. I think what this does is exacerbate the problem where we have folks that are less than willing to adhere to the Indian Child Welfare Act requirements, both on the federal and the state level. And that certainly is going to make life more difficult for the tribes, you know, based upon their understanding of the law. And what we will expect to see is probably greater resistance from the state.
---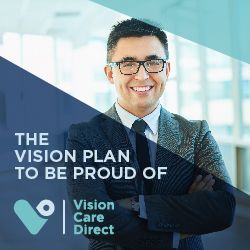 ---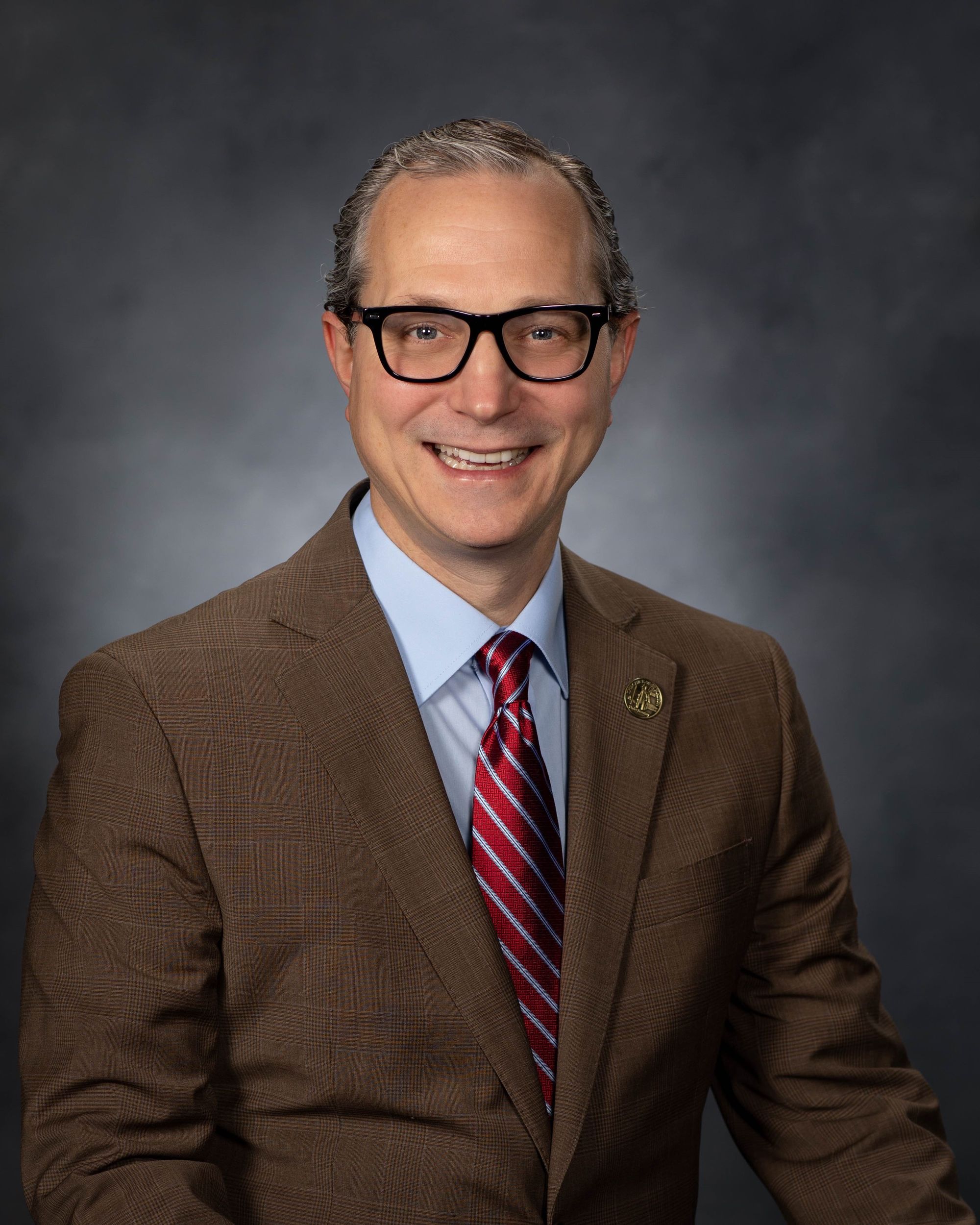 Dr. John Krueger named one of top 110 chief medical officers in the country
Dr. John Krueger, chief medical officer for the Chickasaw Nation Department of Health (CNDH), was recognized as one of the top 110 health system chief medical officers to know in the country for 2023 by the publication Becker's Hospital Review. Dr. Krueger was nominated for the recognition by Dr. Charles Grim, Chickasaw Nation Secretary of Health.
The pair have been working together since 2019 to improve and support the Chickasaw Nation health system as needed, as well as navigate the whirlwind of the COVID-19 pandemic.
"I'm honored to be recognized, however this recognition is really about the Chickasaw Nation, our incredible leadership, the amazing and dedicated people that I have the privilege to work with every day, and serving the Chickasaw people," Dr. Krueger said.
"No one does all the things that people recognize you for by yourself, and without the leadership, my team and colleagues, nothing I am associated with having accomplished would be possible. This is about our whole team here at the Chickasaw Nation Department of Health and everyone across the Chickasaw Nation." he said.
Dr. Krueger is the under secretary for medical staff and quality and the chief medical and quality officer for the Chickasaw Nation Medical Center (CNMC) and the CNDH.
His primary job at CNDH is to support the medical staff of the Chickasaw Nation Department of Health, including physicians and other members of the clinical staff. He works with the department chiefs, vice chiefs and chief(s) of staff to serve as an administrative liaison.
Dr. Krueger also oversees the quality care team that is responsible for the safety and overall quality performance of CNDH. In addition, his leadership guides the CNDH/Oklahoma State University family medicine residency, a chief information officer and chief medical information officer (CIO/CMIO), the CNDH electronic medical record and IT departments, and clinician services and recruiting.
"I'm proud of our work to operationalize a Malcom Baldrige methodology and quality framework across our health system," he said.
Dr. Krueger explained Malcolm Baldrige is a nationally recognized United States Department of Commerce sponsored quality performance system that evaluates many industries including health care.
Organizations participating in the Malcolm Baldrige process undergo a rigorous process of self-evaluation and improvement with a focus on the customer and assuring development of organizational processes and culture to assure high quality.
"The Malcolm Baldrige National Quality Award is the highest level of national recognition for performance excellence that a U.S. organization can receive. The end goal is to create the best health system possible for our patients and those we serve," Dr. Kreuger said.
The CNDH received the Leadership in Excellence Award in 2021 from the Oklahoma Quality Foundation, the top level of recognition bestowed by the foundation. Dr. Krueger said earning this designation is a major accomplishment for a health care system at any time, especially one engaged in battling a pandemic. This award makes CNDH eligible to apply for the Malcolm Baldrige National Quality Award.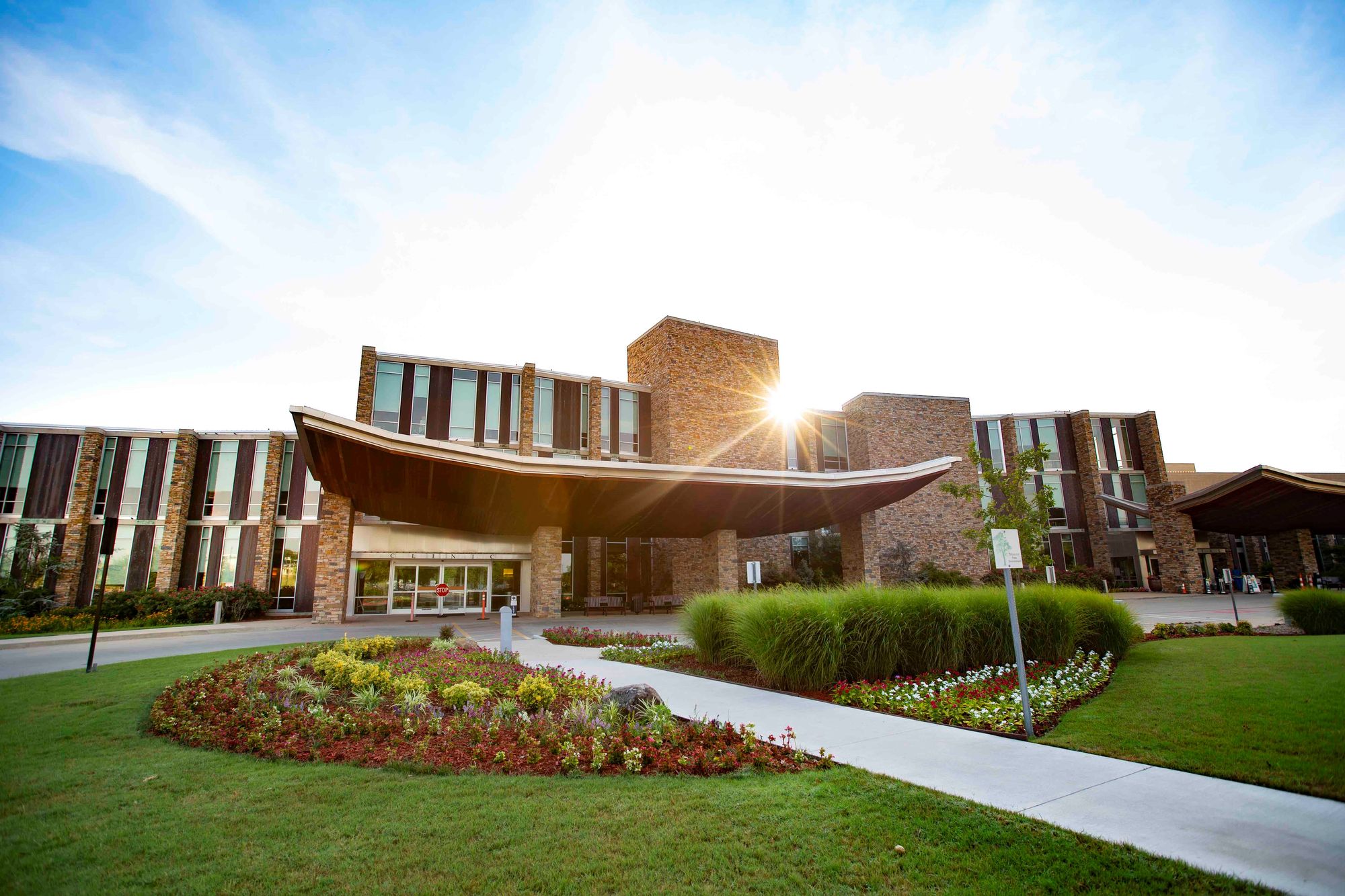 About Dr. Krueger
Dr. Krueger's career started in northwest Arkansas in banking while working on his bachelor's degree in economics.
"I soon discovered that banking was not the right fit for me," he said. "I was doing some lobbying and political work in D.C. one year when I saw a booth set up by a resident from Johns Hopkins (hospital) who was collecting blood samples for the National Marrow Donor Program. I matched several months later with a patient who had leukemia."
He soon developed a relationship with the patient and his family through the liaison at the American Red Cross.
"That's when I really changed my mind about my career trajectory," he said.
Dr. Krueger attended medical school at the University of Oklahoma College of Medicine in Oklahoma City and Tulsa before entering a residency program at John Peter Smith Family Practice Residency in Fort Worth, Texas. Later, he worked in private practice before having his first tribal health experience.
"I started working with the Muscogee Nation first, then worked for the Cherokee Nation, which is how I met Dr. Grim, my current boss," he continued. "At the Cherokee Nation, I was involved in a large quality program working nationally with Centers for Medicare and Medicaid Services (CMS)."
In 2010, he was selected to move to Boston, Massachusetts, for a year as a George W. Merck Health Care Quality Improvement Fellow.
"That was a real honor and privilege for me to have that experience. I was able to travel around the world and learn about health system design, quality improvement in patient care, public and population health; learning how different countries and systems provide high quality care," he said.
"I saw all different kinds of healthcare models including systems like Mayo, Kaiser Permanente, Virginia Mason, Harvard affiliated hospitals and health systems, the VA, NHS, Sweden, and other health systems around the world and learned how they operate and take care of their patients and populations."
He returned in 2014 to receive a master's degree in public health from the Harvard School of Public Health in Boston. Through his travels, his education and experience with other tribal health systems, he learned about emergency management, and disaster preparation and response.
"We did quite a few exercises with the Department of Homeland Security and the Federal Emergency Management Agency (FEMA) when I was at the Cherokee Nation. I helped the Cherokee Nation with the H1N1 Influenza Pandemic. It was certainly nothing like we experienced during COVID, but having that training and experience was really helpful for building an effective strategy to respond to the COVID-19 pandemic," he said.
He also had access to resources at the Harvard School of Public Health during the COVID-19 pandemic and was able to gain a global perspective on it and see how it was being handled everywhere else.
"We are the unconquered and unconquerable Chickasaw Nation," he continued. "That was never truer than during my experience with the pandemic. We took on our response to the pandemic with a zeal I had never experienced with any other health care system. I had never seen anyone work harder together like we did."
Dr. Krueger said he was inspired to see people solving problems and immediately moving on to the next.
"I am extremely proud of all the people that I worked with, and I am extremely proud of the Chickasaws Nation."
"I got a call asking if I knew Dr. Krueger and if I would want to work with him again," Dr. Grim said. "I said 'Absolutely.' The Chickasaw Nation was looking for a chief quality officer. We have been working together for nearing five years now, and he has helped us improve our quality of care, the effectiveness of our care, and the research he does as well has taught our staff so much."
Dr. Grim also said Dr. Krueger's educational background in economics and business gave him an entrepreneurial spirit he never lost—something he brings to his work when helping with revenue generation.
"All the money goes right into our health care system to make it better," he said.
Dr. Grim said Dr. Krueger's safety training background prepared him for the pandemic. The pandemic hit only a few months into his new job with the Chickasaw Nation. The health department staff had to create policies and procedures from scratch. Many of their plans for the system were put on hold to deal with the new issues caused by the pandemic, which was becoming an increased threat.
Chickasaw Nation Governor Bill Anoatubby declared a public health emergency for the Chickasaw Nation near the beginning of the pandemic. The reason for this was to care for not only Chickasaw Nation patients, but employees, families and people in the community around them.
During the pandemic, the doors of Chickasaw health service were opened to everyone. Anyone was able to get COVID-19 tests and vaccines. Many who came for testing and vaccinations were public school teachers, a top priority for vaccination near the beginning of the pandemic.
The Chickasaw Nation has given more than 82,000 vaccines and approximately 250,000 COVID-19 tests. An online dashboard was updated daily for people to keep track of these numbers.
"Dr. Krueger helped design this information, and we ensured the cabinet had the data it needed to make decisions throughout the pandemic," Dr. Grim said. "With input from his team, Dr. Krueger helped design the mass drive-thrus for vaccines and testing.
"We used LEAN principles, a skill Dr. Krueger learned through prior training and experiences to make these services both customer friendly and extremely efficient. Thanks to these drive-thru designs, the Chickasaw Nation won an award for logistics of operation during the (Operation) Warp Speed effort, which was the United States' effort to get a vaccine developed and in the hands of medical centers as fast as possible," Dr. Grim said.
Dr. Grim described Dr. Krueger's action plans as cautious and thorough.
"He and his team would research treatment solutions and scan the horizon as vaccines and therapeutics were under development. This was accomplished by paying attention to social media, to journalistic publications, and news or scientific accounts of successes around the world with new treatments or therapies.
"When something showed sufficient promise, we would provide these new options to a team of senior medical executive staff from different specialties and backgrounds to discuss, explore and approve the solution before it was implemented," Dr. Grim explained.
It was a step many health care systems did not implemented during the pandemic, he said.
"There has been a lot going on these past few years, and it did delay some of the things we were getting started on as a team," Dr. Grim said. "But the way Dr. Krueger carried himself and the Chickasaw Nation Health Care System during the pandemic certainly qualifies him for being in the top 110 chief medical officers across the country."
---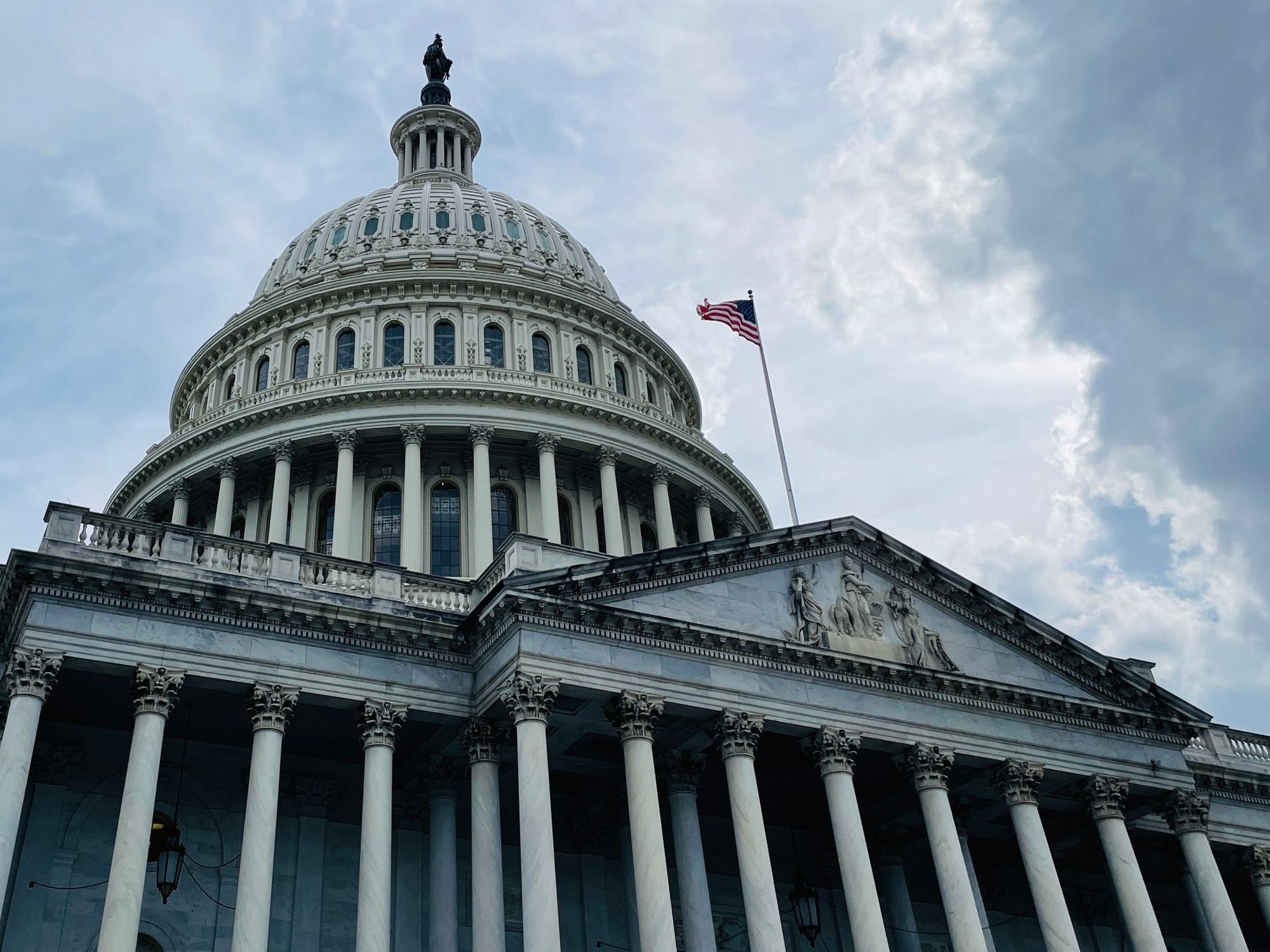 Is the US setting itself up for success?
by Steve Wyett, Chief Investment Strategist
BOK Financial
We may have dodged default, but that doesn't mean debt ceiling news is entirely in the rearview.
At the final hour, President Joe Biden signed the Fiduciary Responsibility Act of 2023 into effect.
While something is better than nothing, the reality of it is that this agreement does little to narrow the gap between spending and revenues, meaning that the annual budget deficit is still significant. If we use the Congressional Budget Office's baseline for economic growth, $4 trillion will be added to the national debt between now and Jan. 1, 2025, which is only two-and-a-half years away. So, we could be right back here sooner than we'd all like.
One issue is that the deal doesn't actually reduce government spending; instead, government spending will still increase but just not as much as what was originally projected.
Another issue is that the deal only extends the debt ceiling by a date, rather than a dollar amount. That's not entirely unusual, but it means that the amount added to the national debt could be higher or lower than the $4 trillion estimate, depending on economic growth. Given that economic growth is projected to slow and interest rates are expected to stay high, the risk is that the national debt will actually be higher than the estimate, not lower.
Looking ahead, the current rate of government spending and debt accumulation may have serious consequences. For instance, it may give us less flexibility as a country to handle another major economic disruption like the pandemic, if one should happen. We're not talking about failure. We're talking about degrees of success. We've been putting ourselves in a position where the level of success that we can expect in the future is less than what it could be.