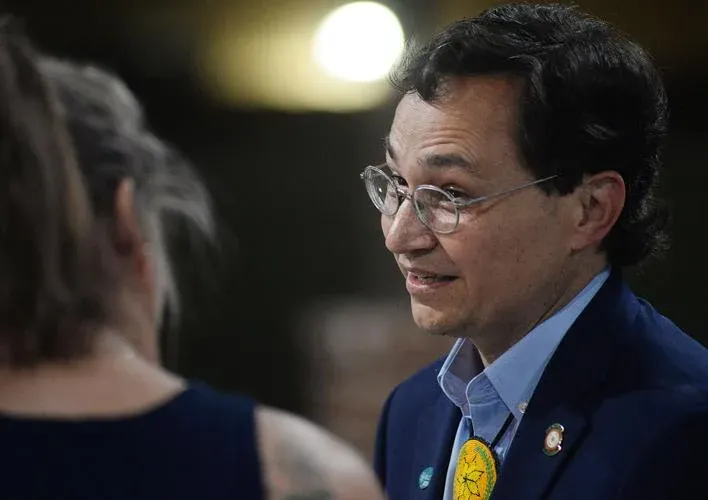 Results from this past weekend's Tribal elections

This spring and summer, several tribal nations in Oklahoma, including some of the larger tribes in the state, will hold elections for key positions including tribal leaders and district council seats.
This includes the Cherokee Nation, the Choctaw Nation and the Muscogee Nation among others. This past weekend were three Tribal elections: Cherokee Nation, Ioway Nation, and Sac & Fox Nation. The Kialegee Tribal Town election is tonight.
Cherokee Nation re-elects Chuck Hoskin Jr.
The Associated Press reports that Cherokee Nation's Principal Chief Chuck Hoskin Jr. has won reelection to another four-year term as leader of the nation's most populous tribe. Results certified by the tribe's Election Commission on Monday show Hoskin won nearly 63% of the vote in the four-way race for chief, a position similar to the governor of a state. Hoskin's running mate, Bryan Warner, won reelection to deputy chief with about 62% of the vote. Both needed to secure more than 50% to avoid a runoff. Hoskin ran on a platform of protecting tribal sovereignty, investing in improved health and wellness for tribal citizens and funding efforts to protect its language.
A run-off election will decide the winners in Tribal Council districts 1, 3 and 8, races in which no candidate met the 50% plus one vote threshold to win outright. The top two vote-getters in each race will square off on July 8.
Cherokee Nation citizens who did not vote absentee in the General Election but wish to in the July run-off have until June 12 to submit their request to the Election Commission. Request forms are available at the CN Election Commission office at 17763 S. Muskogee Ave. in Tahlequah, online at election.cherokee.org or via email, regular mail and fax. Absentee ballots will be mailed on June 19 and 20.

Ioway Tribe of Oklahoma elects a new Chairman.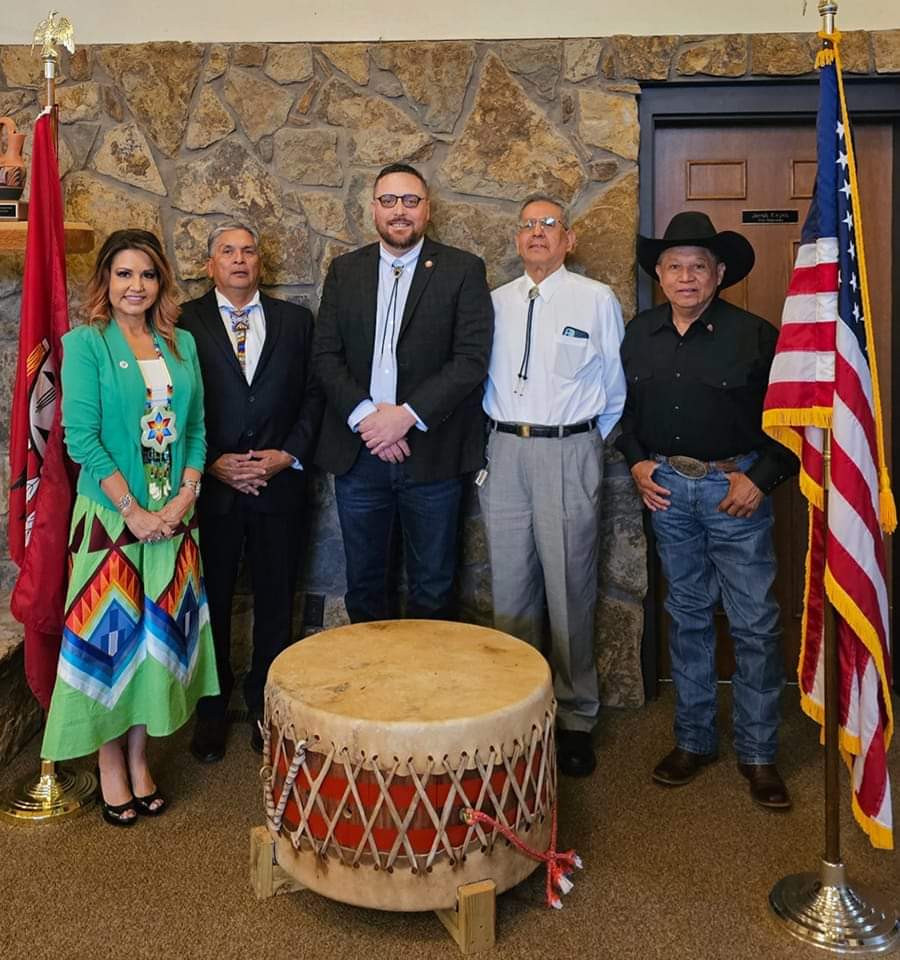 In Perkins, Iowa Tribe elected Jake Keyes as the next Chairman, while Judy Barnes will fill the seat as Treasurer.
This governing body consists of five elected officials, each serving two year terms: Chairman, Vice Chairman, Treasurer, Secretary, and Councilperson.
The tribe operates under an election ordinance which provides the guidelines for conducting elections. Election for the Chairman, Treasurer, and Grievance Committee (3 positions) are conducted in odd-numbered years, while the positions of Vice Chairman, Secretary, and Councilperson are elected in even-numbered years.
---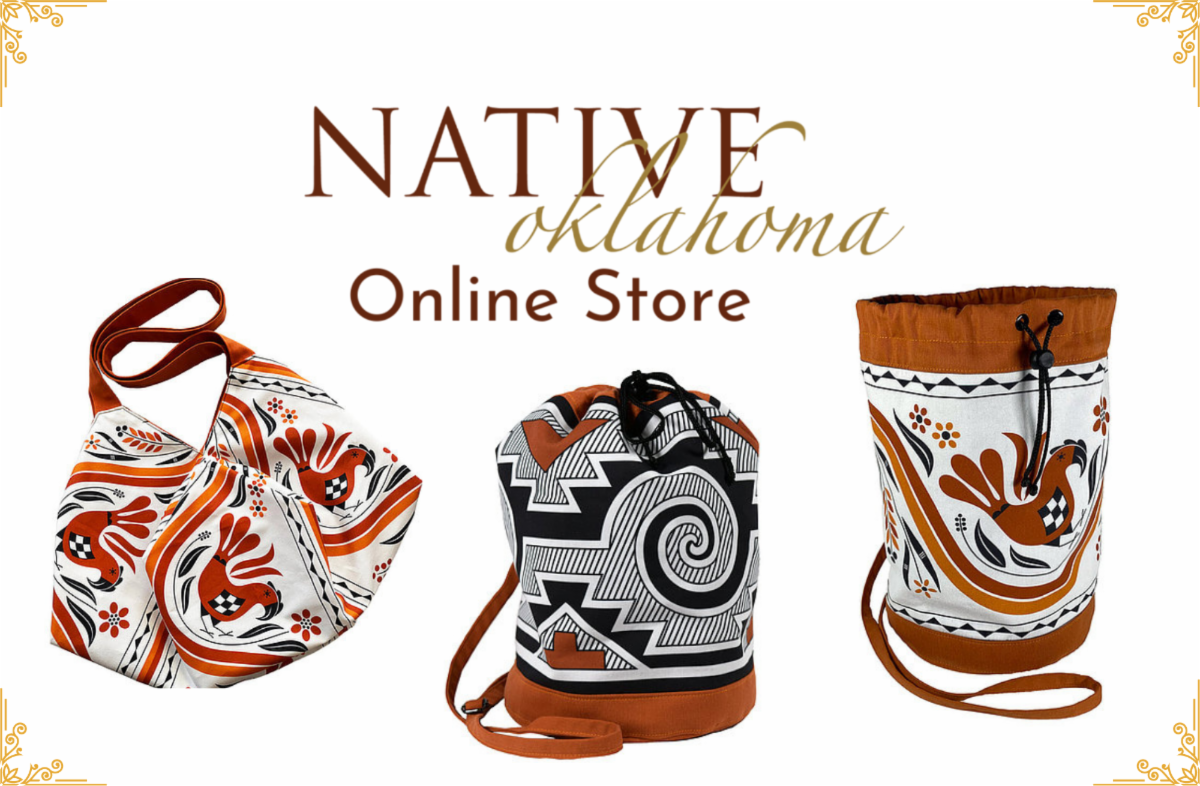 ---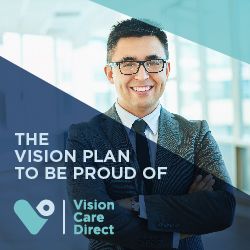 ---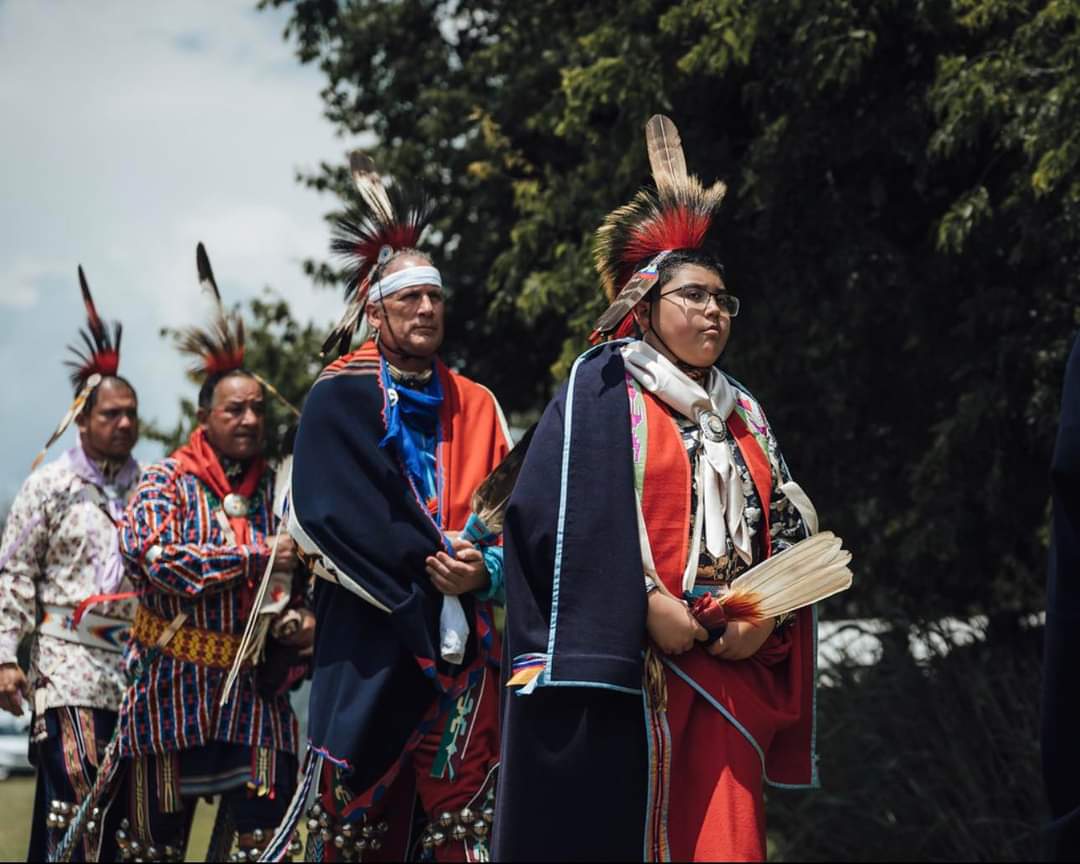 Osage Grayhorse I-Lon-shka dances
By Osage News
The family of the new Grayhorse Drumkeeper, George Shaw paid for the drum on June 1, 2023. The procession began at 1:30pm from the Edward Shaw camp. George, 16, is the son of Jason and Shannon Duty, and the grandson of Edward and Ruth Shaw and Edmund and Judy Duty.
George will be a junior at Pawhuska High School in the fall. He is a member of the National Honor Society, the Oklahoma Council on Indian Education Honor Society, the PHS Academic Team, the PHS Golf team and has five siblings.
The family gave away 12 wedding coats in his honor.
Disclaimer: George Shaw is the son of Osage News Editor Shannon Shaw Duty
---
---
FireLake construction: Improvements coming through end of 2024
By Paige Willett
Working on a tight deadline, the Citizen Potawatomi Nation Construction Department and several general contractors' broke ground earlier this year on new additions to the FireLake complex. They plan to complete them by the end of next year using funds from the American Rescue Plan Act, which was distributed by the federal government during the coronavirus pandemic to help spur economic development. CPN received more than $200 million. According to the ARPA, all funds must be spent by Dec. 31, 2024.
"I think some of this stuff could get done one project at a time. But I think with these funds, it has enabled the Nation to do it all at one time," said Construction Department Director Jackie Gamble.
Currently, CPN continues to work with Guernsey, an architectural firm out of Oklahoma City, to finalize plans for a new casino near FireLake Discount Foods and a new 126-room hotel beside it. They will be located on the north side of Hardesty Rd. between Rangeline Rd. and S. Gordon Cooper Dr. The Nation has also spent time between softball seasons updating and adding to FireLake Ball Fields.
"I've worked for the Tribe for a long time, and I've been in the construction department since '06," Gamble said. "And Chairman (John 'Rocky' Barrett)'s goal was always to make this a destination area."
FireLake Ball Fields
FireLake Ball Fields has already seen significant expansion and improvements this year. The construction department has been working with specialists to transition all fields from dirt to artificial turf. Right now, one quad and two additional fields comprise of FireLake Ball Fields for a total of six fields. To make FireLake a regional softball destination, an additional quad will be added as well as a championship field.
"The bleachers will be elevated. So, everything's going to be above ground, and it is estimated to seat around 1,500 people. Press box. The whole nine yards. We'll have the capability for live televised games and stuff like that," Gamble said.
With the rise of softball's popularity, FireLake Ball Fields has become one of the Tribe's most utilized and popular enterprises. The new fields and improvements aim to expand on that, with the ultimate goal to become a World Series destination for NCAA Division II and lower teams. Gamble's excitement for this particular project comes from his family's history with the sport.
"I coached my daughter. She played college ball. We traveled all over the country. This will be the nicest facility that I've seen, personally," he said.
FireLake Entertainment Center
CPN purchased the building that holds FireLake Entertainment Center in the 1980s. First a bowling alley, it was retrofitted to become a bingo hall and eventually a casino and gaming destination. The Tribe solidified plans for a new FireLake Entertainment Center this spring, covering 49,000 square feet and holding more than 600 slot machines. Plans include a small kitchen and a bar.
"Over the years, it's been added on to, it's been repaired here and there. But the facility's outlived its life. It's time for a new facility," Gamble said. "You'll still have that smaller feel, but it'll be updated and very nice. Some of the interior renderings are really sharp."
By Family Reunion Festival at the end of June, the construction department plans to have the footings poured so construction above ground can begin. A call for bids for general contractors for the hotel and casino went out in mid-May.
"My phone has actually been ringing off the hook when people find out what's going on," Gamble said.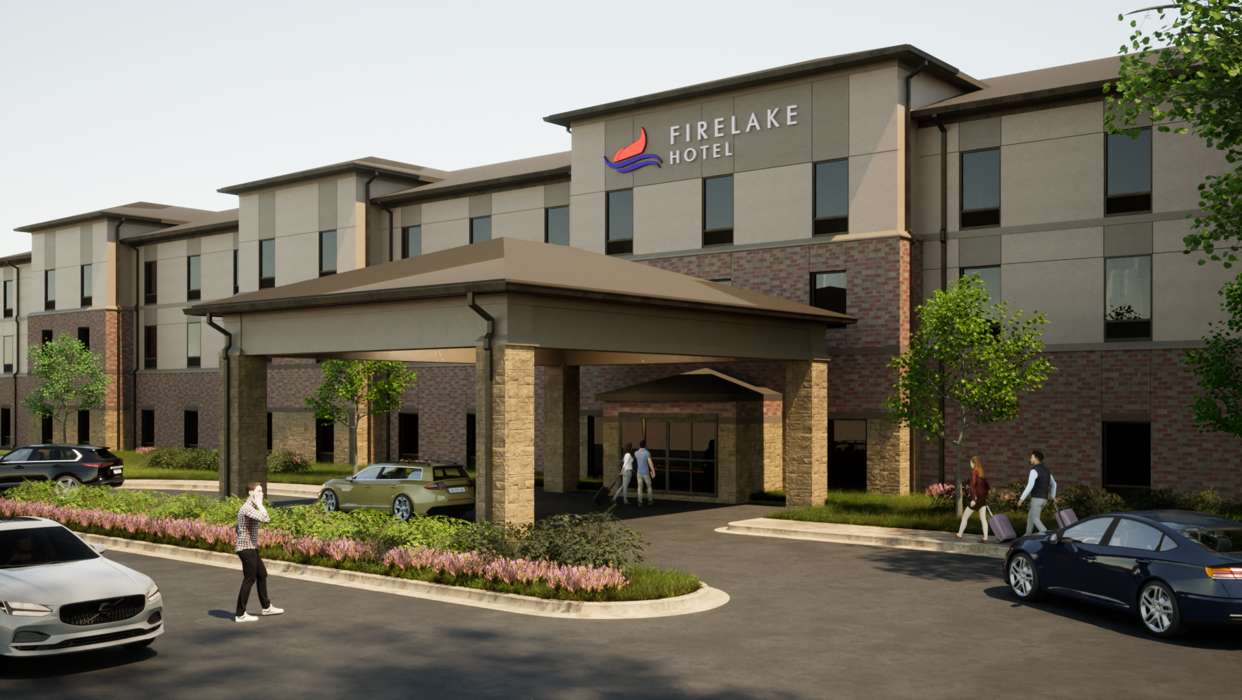 FireLake Hotel
With the development of the FireLake complex throughout the last 20 years, more people are traveling farther to attend festivals, concerts and sporting events in the area. The Tribe began building a hotel next to all the action this spring.
"There's no reason why a family can't come in here and spend the whole weekend right here and never have to leave this little one-mile square area," Gamble said.
The FireLake Hotel will be located just west of the new FireLake Entertainment Center, offering 126 rooms on three stories over 80,000 square feet. Gamble and his crew hope to be working on the hotel's concrete pad by the end of June.
"I think with what we're doing currently with our ball fields and with the expansion of that, I don't see them having any problems keeping that hotel full on weekends," he said.
CPN also plans to add 1,600 parking spots in the surrounding area.
Gamble takes pride in the project not only as an employee, but also as a Tribal member and Willmette family descendant.
"I keep the Tribal part and my work separate because they hired me as an employee, not as a Tribal member. But as a Tribal member on this side of it, it's really exciting … for me to have a part in the growth of the Nation," he said.
---
Chickasaw Nation prepares for the future with healing to wellness court
As a result of recent court rulings expanding the Chickasaw Nation's criminal jurisdiction throughout its treaty territory, the Office of Tribal Justice Administration has seen an increase in criminal court cases involving substance use within the Chickasaw Nation's district court.
In response, the Chickasaw Nation is creating Masali: Healing to Wellness Court to help First Americans address certain drug and alcohol offenses within the Chickasaw Nation. In state jurisdictions, Healing to Wellness Courts are known as specialty courts which include, but are not limited to, adult drug court, juvenile drug court and mental health court.
As part of its effort to develop a court system focused on reconciliation, healing and overall wellness, the Chickasaw Nation invited the National Drug Court Institute and Tribal Law and Policy Institute to provide on-site training and planning. This training provided a blueprint for the Chickasaw Nation to plan and implement Healing to Wellness Courts.
"Many Indigenous forms of justice already embraced a restorative, holistic approach that prioritizes healing over punishment," according to the training.
Healing to Wellness Courts are designed to offer participants a path to recovery along with the resources they may need to overcome barriers.
"Therapists and navigators will be working to make sure participants have every opportunity to succeed," Regena Frye, director of specialty services at the Chickasaw Nation, said. "We work with additional programs and services within the Chickasaw Nation, learning what is available to participants. No two situations are the same.
"There are programs and services that we can refer citizens to that overcome housing needs, barriers to employment, as well as addiction and recovery treatment. Programs within the Chickasaw Nation Department of Health (CNDH) and the Chickasaw Nation Department of Family Services (CNDFS) may also become involved, as medical services, family counseling, and other outpatient treatment may be required," Frye added.
According to information provided by the Tribal Law and Policy Institute, Healing to Wellness Courts are special court dockets for cases involving alcohol or drug-using offenders who require extensive judicial and case management supervision and treatment programs.
Healing to Wellness Court programs bring the full weight of judges, prosecutors, defense counsel, treatment specialists, probation officers, law enforcement, social services, community leaders, traditional healers and others to confront substance use issues and support the recovery process. In these environments, offenders become active participants in their recovery and restoration and are held to a higher level of accountability.
To create the Healing to Wellness Court, the Chickasaw Nation Legislature voted unanimously to approve an amendment to Title 5 of the Chickasaw Nation Code. As stated in the December 2022 edition of the Chickasaw Times, "This resolution amends Chickasaw Nation code to add diversionary programs as an alternative to incarceration. The aim of the Healing to Wellness Court program is to reduce future criminal activity."
According to Frye, helping Chickasaw citizens within drug courts has been at the forefront of the tribe's addiction recovery efforts. In the past, the Chickasaw Nation provided resources to help citizens escape a life of addiction and crime. The Chickasaw Nation provided the means with which to complete these programs within the communities where citizens live.
Healing to Wellness Courts address not only criminal offenses but also seek to identify the strengths and needs of participants. Underlying causes for many criminal behaviors, including substance and alcohol use issues, often include unrecognized mental health needs, family/relational issues, or underlying social/cultural factors contributing to at-risk behaviors.
"With drug and alcohol court cases being dismissed by the state due to the recent court rulings, First American tribes are trying more cases within their own judicial systems," Frye said.
For more than a quarter of a century, judges within First American tribes have put alcohol and drug treatment, and the treatment of possible underlying mental health issues as conditions for probation and possible sentence deferment. This holds defendants personally and publicly accountable for treatment progress. Drug and alcohol addiction and the coinciding problems they present often first come to the forefront of a person's life in the judicial system.
A proven record of accomplishment with restorative justice
The Chickasaw Nation has a long tradition of working with drug courts within Chickasaw Nation treaty territory.
The Chickasaw Nation recognized the need to support First Americans in drug courts within the Chickasaw Nation in 2006. This initial program allowed Chickasaw citizens access to drug rehabilitation, mental health and social services recognized by court systems throughout Oklahoma.
"In the beginning, case managers would provide referrals for programs and services the Chickasaw Nation had for citizens," Frye said. "They explained to judges about the support and resources available to drug court participants through the Chickasaw Nation."
The Chickasaw Nation has had a meaningful collaboration with Pontotoc County Drug Court for more than 15 years. The Chickasaw Nation began providing support in addressing the increasing number of First American defendants cycling through the courts and jails with substantial substance use problems. The original support program was designed to provide a safe and supportive structure for Chickasaw citizens and family members.
In October 2012, the Chickasaw Nation and Pontotoc County Drug Court agreed to expand and enhance services to eligible participants providing full, comprehensive treatment services to all First Americans within the program.
"When we began working with Pontotoc County Drug Court, we found that about a third of participants were First Americans," Frye said. "We provided full-service treatment to Chickasaw citizens, including screening and assessments for substance use and mental health issues, individual and group therapy, navigational services (otherwise known as case management services), compliance, and transportation.
"In addition, we provided referrals to other programs within the Chickasaw Nation such as housing, education and any other services they would need for successful completion of the drug court program," Frye said.
"We have always worked collaboratively and maintained positive, working relationships with state drug courts within the Chickasaw Nation. There are examples of Pontotoc County Drug Court allowing other counties within the Chickasaw Nation to send their drug court participants to be treated by Chickasaw Nation treatment and recovery specialists. It always has been and will continue to be about what is best for the overall health and well-being of the individuals we serve."
Two philosophies have come to the forefront regarding the prosecution of criminal offenses in the justice systems throughout the U.S. Often, prosecutors and judges view criminal offenders and their punishment in one of two ways: punitive or restorative.
Since the 1980s, drug courts have found a common ground between the two for certain offenders, identifying underlying factors that may cause a high rate of criminal recidivism. The Chickasaw Nation Healing to Wellness Court will tackle the needs of the community by providing community support at the local level, allowing those with needs the opportunity to address issues of drug or alcohol use.
---