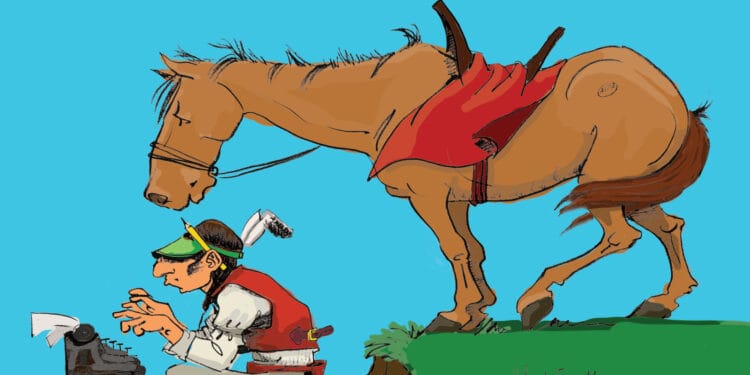 Conflict continues with state, numbers of Natives, icon's heritage challenged and new tributes
by Gary Fife
OKMULGEE, Okla. – Well, it seems that tribal and state governments will be squaring off in another legal arena. This time, it's over traffic tickets.
Let's see…an Oklahoma Highway Patrol officer ticketed an Otoe-Missouria woman for speeding and for not paying state motor vehicle taxes. The woman did have a tribal license plate, but according to the state she did not pay the state vehicle taxes because she did not live on her tribe's reservation land. Here is where it gets tricky. Apparently, it all depends on whether or not she lived on a reservation. And so, the battle continues.
November was quite the month for observances of Native American people; Native veterans and Native American Heritage Month. It seems that a lot more folks are paying attention to the heritage month, including local news agencies.
Honoring veterans is something everyone is doing, and it's a delight to see tribal Honor Guards playing an important part.
Speaking of the recently observed Native "holiday", here's what the U.S. Census Bureau says, "The first American Indian Day was celebrated in May 1916 in New York. The event culminated an effort by Red Fox James, a member of the Blackfeet Nation, who rode across the nation on horseback seeking approval from 24 state governments to have a day to honor American Indians. In 1990, more than seven decades later, then-President George H.W. Bush signed a joint congressional resolution designating the month of November 'National American Indian Heritage Month.'"
Similar proclamations have been issued every year since 1994 to recognize what is now called "American Indian and Alaska Native Heritage Month." This Facts for Features presents statistics for the American Indian and Alaska Native population, one of the six major race categories defined by the U.S. Office of Management and Budget.
Did you ever wonder what the latest count of Native Americans is within the U.S. population? According to the U.S. Census Bureau, "The current total population of Native Americans in the United States is 6.79 million which is about 2.09% of the entire population. There are about 574 federally recognized Native American tribes in the U.S."
The following are the 10 largest Indian tribes; Navajo Nation (399,567), Cherokee Nation (292,555), Choctaw Nation (255,677), Chippewa (214,026), Sioux (207,684), Blackfeet (159,394), White Mountain Apache (15,791), Muscogee (Creek) Nation (108,368), Haudenosaunee Nations (114,568), and the Blackfeet Nation (17,321).
Buffy Sainte-Marie, the world-renown Canadian Indigenous performer and folk singer is the latest Indigenous personality whose ancestry has come under scrutiny. Her birth certificate lists her as Beverley Jean Santamaria, according to a documentary produced by the Canadian Broadcasting Corporation (CBC). A story by Indianz.com says the documentary, titled. "Making An Icon" is available on YouTube.
Sainte-Maries' response has been: "Later in my life, as an adult, she [Winifred Sainte-Marie, her adoptive mother] told me some things I have never shared out of respect for her that I hate sharing now, that I may have been born on 'the wrong side of the blanket.' This was her story to tell, not mine."
Whatever the final determination in this matter, Saint-Marie will remain a "icon" to me for her strength and dedication to Native and Indigenous people. I've met and interviewed her and she will always be a part of the international Indigenous family. Quite the lady.
Remember a couple of years back when members of California tribes pulled down a statue of Junípero Serra, an 18th century priest who played a major part in the destruction of tribal people and culture? That statue has been replaced by a figure of Miwok leader William J. Franklin Sr. on the state capitol grounds. According to one of the tribal leaders, "Today's unveiling signifies the start of a new era here in California at our state capitol one where we stop uplifting a false narrative and start honoring the original stewards of this land," (Remember that genocide paid for the 'Gold Rush' by the way, Serra was made a saint.)
Speaking of new tributes to Natives, here's one that just came out: A Barbie doll of the first female Cherokee Principal Chief, Wilma Mankiller. It's part of toymaker Mattel's "Inspiring Women" collection. The doll is dressed in a Cherokee ribbon dress. Mankiller's husband, Charlie Soap said of the toy figure, "The Wilma Mankiller Barbie doll is an incredible tribute to Wilma that will share her legacy with even more people."
There are other Native women dolls in Mattels' collection. Yes, the doll is supposed to have Barbies' famous figure, but you can't really tell under the dress. Osiyo!
With the holiday season upon us, there are lots of opportunities to be generous to our families, friends and neighbors who might not have much of a holiday to celebrate. Remember to think of others and share what you can.
Afvcke nettv cakko rakko! Hvtvm!
Disclaimer: The views expressed are those of the author and not necessarily those of any Tribe or Tribal Media group.
---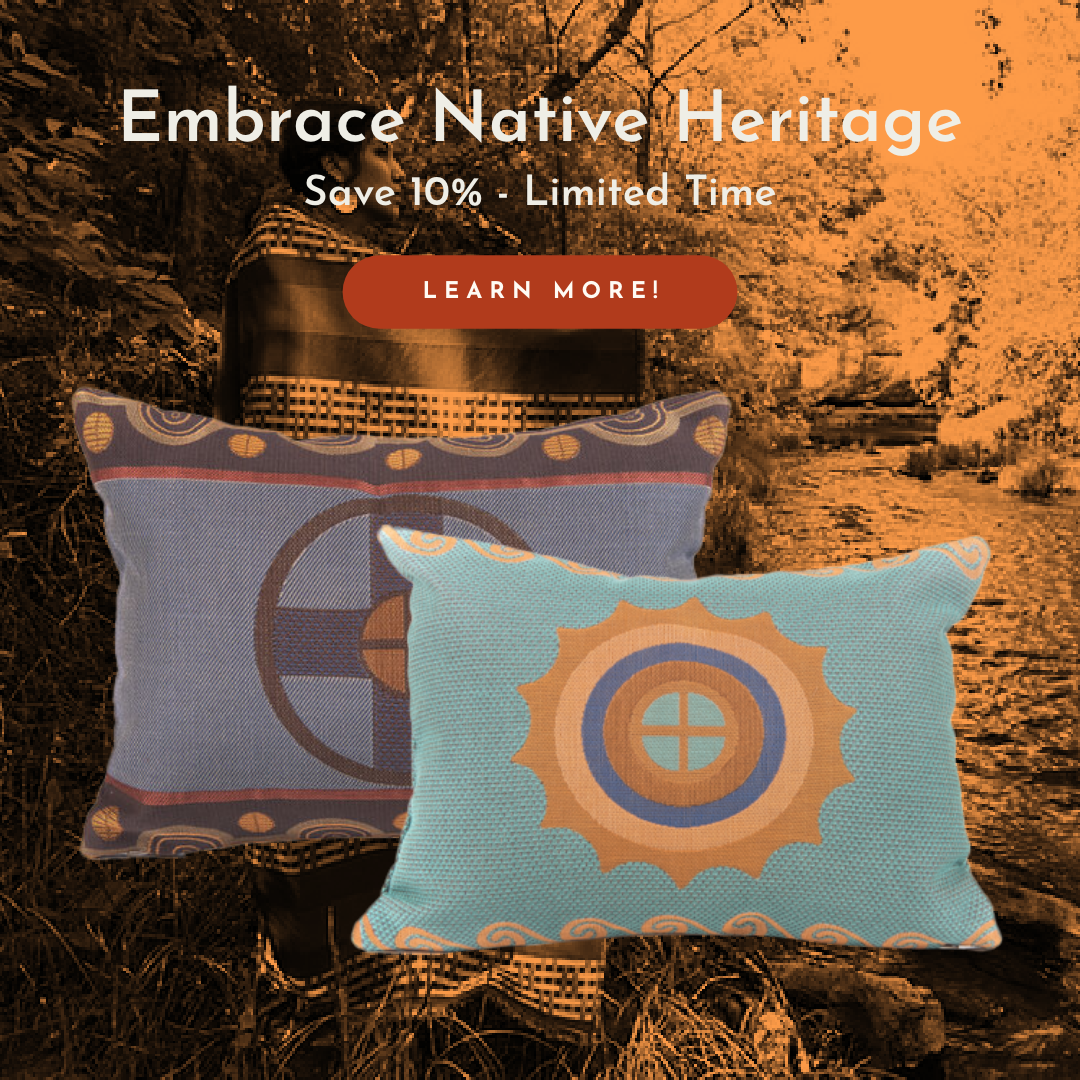 ---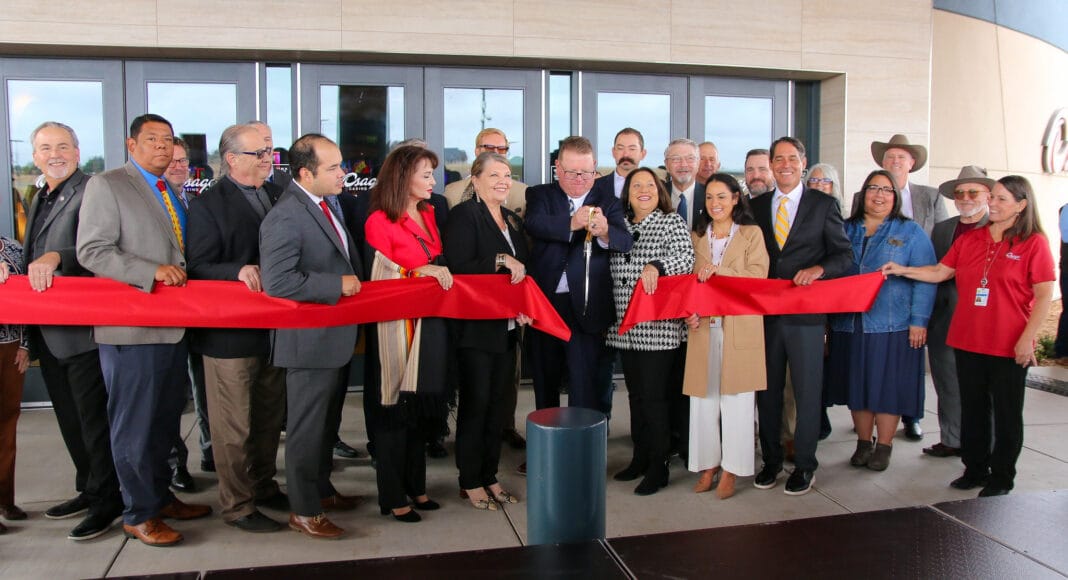 Built on 125 acres owned by the Nation, the casino is a 153,151 square-foot venue with about 135 employees, 521 electronic machines, 6,210 square-feet of versatile banquet and special event space available for rental, a pizza/ sandwich eatery, a restaurant/ bar named "Scissortail" and a 102-guest room hotel.
Written by Benny Polacca
BARTLESVILLE, Okla. – On a cool fall morning, nearly 100 people gathered in front of the newest Osage Casino Hotel property to celebrate its grand opening as the latest entertainment venue for the Osage Nation, its visitors, guests and nearby Washington County communities to the east.
Officials from the Nation's Gaming Enterprise, tribal government, local and state government entities gathered for a celebratory ribbon cutting on Nov. 16 under the porte-cochere following ceremonial remarks in front of community members who also gathered and waited to be the first customers and guests to enter the Bartlesville casino and hotel property. Located along U.S 60 two miles west of downtown Bartlesville, the Nation's newest casino and hotel property is the last of two expanded casino properties to open this year following the Pawhuska property opening in October.
Built on 125 acres owned by the Nation, the casino is a 153,151 square-foot venue with about 135 employees, 521 electronic machines, 6,210 square feet of versatile banquet and special event space available for rental, a pizza/ sandwich eatery, a restaurant/ bar named "Scissortail" and a 102-guest room hotel. Amenities in the hotel include a fitness center and outdoor area with a pool and hot tub that will be open year-round.
Osage Casinos CEO Kimberly Pearson welcomed the guests in opening remarks, stating "I am proud to open the doors today of our new state-of-the-art development here in the Bartlesville community. This has been a project that has been in the making for more years than most of you probably realize."
Amid years of casino expansion brainstorming, planning, land purchase processes, as well as the land-into-trust application processes, Osage Casinos broke ground on the Bartlesville and Pawhuska properties back-to-back in June 2021. However, both projects were delayed more than a year due to construction material supply chain issues caused by the global COVID-19 pandemic.
Pearson, whose former Osage Casinos stints include Executive Director and Chief Operations Officer, recalled "this is the first property I was tasked with acquiring for the Nation to build the new Bartlesville casino and we looked and looked and I'm just so happy to be here today. The road up on the corner (to access U.S. 60) was the only road into this property when we first looked at it and I laugh thinking about it because I was in a truck and we were bouncing and I was like 'yes, I think this is great, I think we will take it!'"
In her remarks, Pearson thanked those involved with the planning, decision-making and construction to build the new casinos including Crossland Construction, Cardinal Building Solutions, Marnell Architecture and HFS. "I would also like to thank our elected officials for your partnership and support of our Osage Casino (ON Congress, Executive Branch), Gaming Enterprise Board, Gaming Commission."
Pearson also thanked and acknowledged the City of Bartlesville leadership, its Chamber of Commerce and business community, adding "this, like all of our projects within Osage County, we work diligently in partnership with our communities that we're in and we had lots of meeting with the City of Bartlesville and this was a great project."
As a result of the City of Bartlesville partnership, Pearson noted there was an expanded utility infrastructure with a new water and sewer system to serve the casino property and the Nation shared the improvement costs of up to $4 million.
"Through the revenues generated from this gaming complex, we can help fund healthcare, education and cultural initiatives in our community within the Osage Nation that otherwise would not be possible," Pearson said.
The Bartlesville casino opening took place during the week of the 2023 National Congress of American Indians conference in New Orleans where several Osage government officials were in attendance including Principal Chief Geoffrey Standing Bear, Congressional Speaker Alice Goodfox and Second Congressional Speaker Pam Shaw. Pearson invited Assistant Principal Chief RJ Walker and Congresswoman Jodie Revard to speak on behalf of their respective branches.
Walker said, "it's been a monumental effort to get this (casino) open shortly after the Pawhuska casino opening, the Osage Nation has a great relationship with our close neighbors in the Bartlesville community and we're dedicated to building up on that for the greater good of all."
The new Bartlesville casino property opening also meant closing time for the former location on Nov. 8 – know by locals as "the casino up on the hill" – that was built on land owned by the Allen family accessible by two narrow county roads southwest of Bartlesville city limits. The original casino – also known under the former Osage Million Dollar Elm Casino name – opened in 2006 and was built by Bartlesville-based Ambler Architects in a pre-engineered metal building, according to the company website.
Walker, a former ON Roads Department director, recalled he was tasked with building roads to the former casino at the time, which "wasn't easy, the roads were not in great shape, I remember one of our consultants telling me 'RJ, if you just work on those roads, I'm telling you, if we can just get a trail to that casino, people will go and that really has been somewhat the case… The Bartlesville entertainment and tourism industry is top-notch and we are thrilled to be adding this beautiful facility to the mix while also improving employment opportunities that are so greatly needed throughout the Osage Nation Reservation."
Revard acknowledged Bartlesville casino General Manager John Shaw, who will oversee the new property operations as well, as well as other long-time casino employees attending that morning. "I just want to say to all of you Osages that are here that have been a part of it since Day One – It's been a blessing to be part of this growth and to see the Osage Nation jump into gaming alongside the other tribes in the state of Oklahoma to become the leaders in Indian gaming with seven facilities. I'm so proud of that as you guys should be as well," she said.
Shaw, who has served as Bartlesville casino GM since 2016, also applauded the day's celebration and said "I know the potential of my employees and the things that they can do as far as how they serve the guests and people that come in… It's been a long (construction process) to get to this point where we can actually serve the people and do good things for our Osage Nation."
As for the now-former Bartlesville casino building, Pearson said the structure will go to the Allen family once it's vacated in accordance with the lease between the Gaming Enterprise and the family.

For future gaming expansion plans, Pearson said work continues on the land-into-trust application efforts for land purchased in Missouri near Lake of the Ozarks for a possible casino and hotel property. In Oklahoma during the next year, Pearson said "we are going to be doing some smaller renovations to Sand Springs and Ponca City (Osage Casino locations)."
Republican Oklahoma state Rep. Ken Luttrell, a Cherokee Nation citizen whose district includes Ponca City, spoke at the event on behalf of the other attending state government officials. "One of the things I wanted to mention is your facilities – from Ponca City to Pawhuska and now to this one – are something that's very special to me and to this district, especially because you're a shining example of the partnerships that can exist between city, state and county governments and state government and tribal entities. That cooperation and communication is so essential in the times that we face now… Working together can bring successful projects to fruition," Luttrell said.
Newly elected Gaming Enterprise Board Chairwoman Claudette Carnett noted the Nation's growth and accomplishments in gaming noting "we really started out in (the former) Wakon Iron (Hall in Pawhuska Village) in 2000 and I think we had 32 games and if you think about it, this is from 2000 until now, what has been accomplished has taken so many people and it's a community effort… I would like to say a little about the board, our primary function is to provide opportunities and support to the Nation and provide a little bit of vision and guidance and it's our honor. The other two board members are here – Bruce Pollock and Geoff Hager – thank you guys for always being there. I'm confident this facility will help us achieve our goals for the Nation."
The new Bartlesville Osage Casino Hotel's address is 1803 W. U.S. Highway 60 and for more information on the Osage Casino properties, job opportunities, amenities, upcoming entertainment events and to book hotel room reservations, visit the casino website at www.osagecasino.com
---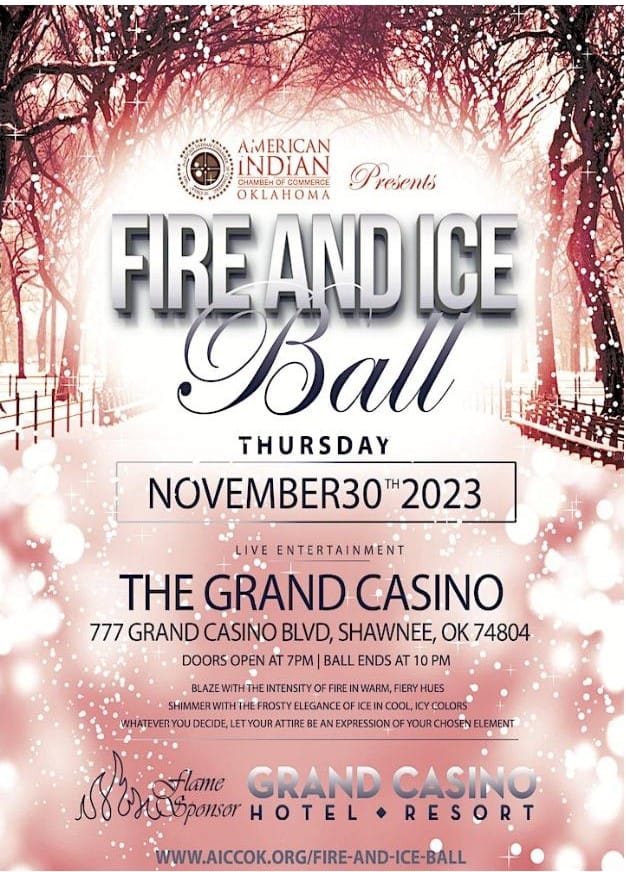 ---
Choctaw Casino & Resort – Durant presents Native November Art Exhibit
"Our Moccasins, Our Journey" highlights significance of moccasins in Choctaw culture, history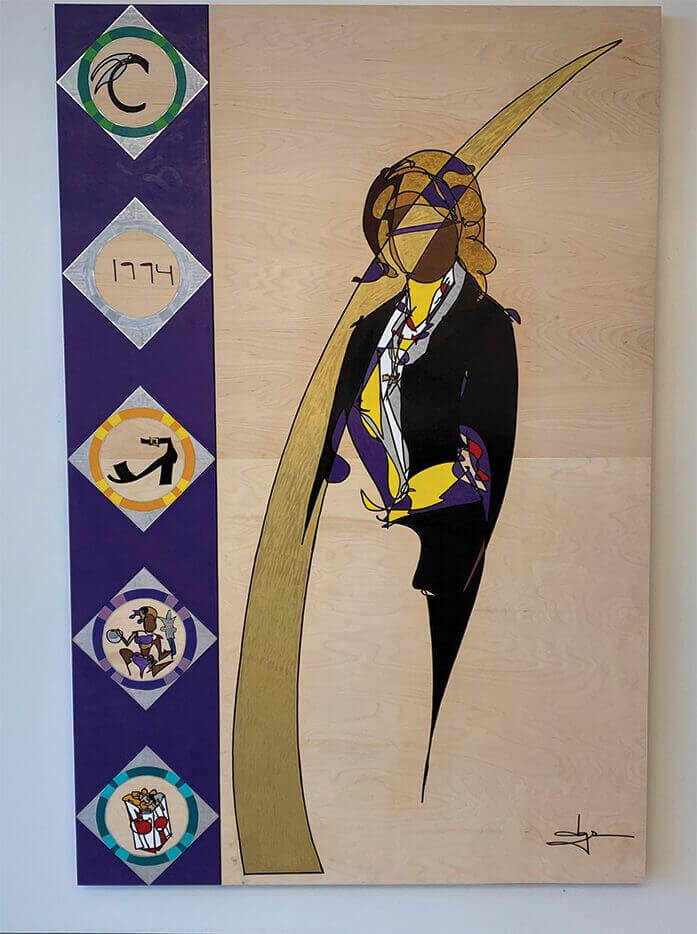 DURANT, Okla. - The art gallery at Sky Tower inside Choctaw Casino & Resort – Durant has been updated with a special collection in honor of Native November.
The gallery is part of the art walk, which is an interactive exhibit used to tell the stories of the Choctaw people. The most recent installment is called "Our Moccasins, Our Journey," and it highlights the significance of the footwear in Choctaw culture and history.
A monitor inside the gallery guides viewers through the exhibit, from the design and evolution of the shoe to the significance of Choctaw dancers continuing to wear them to this day as a way to honor and acknowledge a connection with the earth.
"Moccasins hold importance in Native history, including that of the Choctaw Nation, and this exhibit showcases all the ways in which they're a part of our story," said Kaley Green, Durant regional marketing director. "We're honored to host this exhibit, which shows how moccasins have been a part of our journey all the way back to the Trail of Tears, and they continue to be a part of our journey today as we work to keep our traditions alive and honor those who came before us."
The artwork on display includes originals from Judith Durr, Lauretta Newby-Coker, Courtney Siseros, Norma Howard, Connie Phillips, Jane Semple Umsted and Gwen Coleman Lester. There are also reproductions of Nancy Rhoades, Lester and Umsted. The exhibit includes a special touch – handmade moccasins by Brad Joe.
Durr produces oil paintings and received the Governors Choice Award at Cowgirl Up 2022, while Newby-Coker handcrafts-stained glass mosaics won the Grand Award at the 2020 Red Earth Festival. Rhoades' pieces are oil paintings on canvas, and Howard paints scenes of family stories and Choctaw life. Sisneros creates large, modern acrylic inspired by Choctaw traditions, and Phillips captures the strength of womanhood in Native and western inspired paintings. Lester creates illustrations of contemporary Choctaw culture and was Master Artist at the Five Civilized Tribes Museum's annual art competition in 2007. Umsted works with various mediums and was recently appointed to the Institute of American Arts Board of Trustees by President Joe Biden.
About Choctaw Casino & Resort in Durant, Okla.
Located an hour north of the Dallas/Fort Worth Metroplex, Choctaw Casino & Resort – Durant is a AAA Four Diamond casino resort, entertainment and convention destination in southeastern Oklahoma. The casino has more than 7,400 slot machines, table games, a poker room, and a large non-smoking casino. The resort offers more than 100,000 square feet of meeting and convention space and seats more than 3,000 at the Academy of Country Music (ACM) award-winning Grand Theater. The resort also includes more than 1,600 luxurious rooms and suites, 20 restaurants, 21 bars and lounges, six retail stores, two fitness centers, a spa, and two outdoor pools and a water park. The family-friendly District offers guests 20 bowling lanes, a 6-screen premier movie theater, 70 arcade games and dining options. Additionally, guests can enjoy the 77-camper Choctaw RV Park located across from the casino. For more information, visit choctawcasinos.com.
---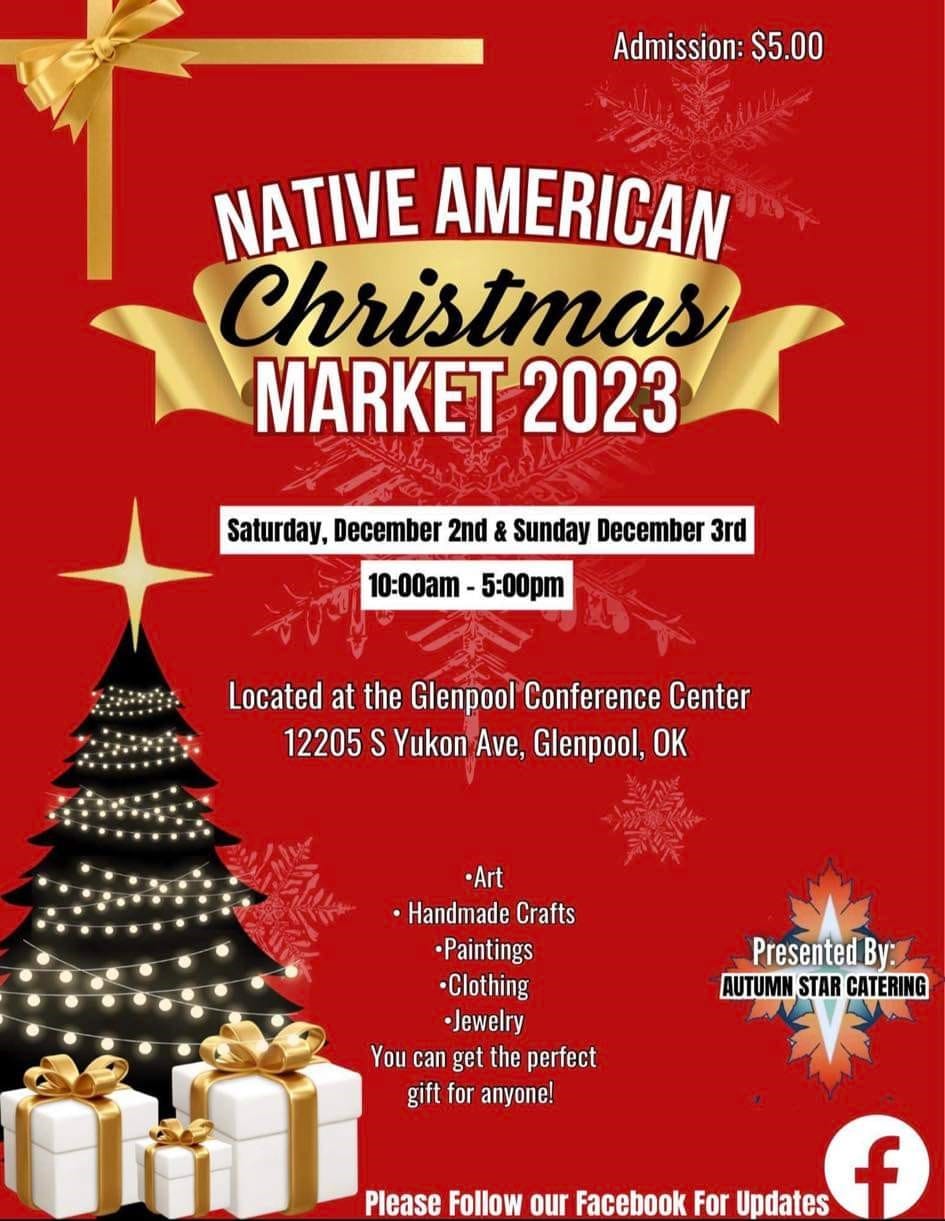 ---
The Artesian Hotel, Casino and Spa to host Classic Christmas

Unique holiday festivities planned during event's ninth year
SULPHUR, Oklahoma – The Artesian Hotel, Casino and Spa wants to share the Christmas Spirit with all its guests and neighbors as it celebrates Classic Christmas during the month of December.
"This is our ninth year of presenting memorable holiday festivities," said Justin Williams, Artesian area general manager. "We warmly welcome all guests, both those spending the night and those who are just visiting for the day. Our aim is for them to enjoy the Classic Christmas experience and create new holiday traditions with their loved ones."
Caroling, holiday treats and visits with Santa and Mrs. Claus will be among the fun holiday events offered during Classic Christmas. Throughout the hotel, The Artesian will be adorned with holiday decorations including an impressive display of 20 Christmas trees. A beautiful 15-foot Christmas tree will stand at the entrance as the centerpiece of the celebration.
Classic Christmas spans four weekends – December 1-2, December 8-9, December 15-16 and December 22-23. Festivities run from 4-9 p.m. on Fridays and 8 a.m.-8 p.m. on Saturdays.
A schedule of The Artesian's Classic Christmas activities includes:
Complimentary Holiday Sweets and Treats

Milk and cookies will be available in The Artesian's lobby on Fridays and Saturdays from 6-9 p.m.
Warm apple cider will be available in The Artesian's lobby on Fridays and Saturdays from 8 a.m.-8 p.m.

Classic Carolers

The season's favorite songs will be sung by a choir or carolers from East Central University's ECU Showtime group from 4-8 p.m. on Fridays and Saturdays through Dec. 16.

Storytime with Mrs. Claus

Every Friday through Dec. 22, there will be a story time with Mrs. Claus starting at 6 p.m., followed by a photo opportunity with her from 7-9 p.m.

Visits from Santa

Christmas celebrations aren't complete without Santa. He will visit The Artesian from 8-11 a.m. each Saturday during Classic Christmas.
Beyond the Classic Christmas experiences offered by The Artesian, visitors can also enjoy Sulphur's "A Very Murray Christmas" celebration. The celebration features music, entertainment, food trucks and more, culminating in the Official Lighting Ceremony, when The Artesian and other downtown businesses switch on their elaborate light displays. The grand opening night for the Christmas in Sulphur celebration is set for November 25, with a Christmas Parade of Lights igniting the holiday spirit on November 27.
For more information on this year's Classic Christmas event or to book a room, visit www.artesianhotel.com or call 855-455-5255 to speak to an associate.
About the Artesian Hotel, Casino and Spa
A luxury hotel, casino and spa in Sulphur, Oklahoma, the Artesian Hotel, Casino and Spa is built on the same historic corner as the original Artesian Hotel, 1001 W. First Street. The original Artesian Hotel was destroyed by fire in 1962. The new, elegant Artesian encompasses more than 140,000 square feet. The 81-room boutique hotel features a traditional bathhouse, the Springs Restaurant, a spacious banquet room, an indoor and outdoor swimming pool, and fitness center, the Fountain Club Lounge, full-service Sole'renity Spa and a variety of unique shops, cafés and restaurants.
---