Oklahoma tribes, IHS, state and area communities work together on American Rescue Plan water projects

Unified effort of agencies totals more than $200 million in water infrastructure improvements
TULSA, Okla. – Oklahoma tribes, the state of Oklahoma, Indian Health Service (IHS) and communities are working together utilizing American Rescue Plan (ARPA) funds in a unified effort to improve the water infrastructure of communities within the state. These projects will help ensure the infrastructure improvements needed as part of sustainable management of water resources serving Oklahoma residents, businesses and communities.
The Choctaw Nation of Oklahoma, Muscogee Nation, Cherokee Nation, Iowa Nation and Chickasaw Nation have contributed a total of more than $75 million to these projects. State funds for the water projects exceed $69 million, IHS is devoting more than $32 million, communities are contributing more than $1 million and other federal funds total nearly $20 million. Altogether, federal, tribal, state and community agency contributions toward ensuring area residents have access to this vital natural resource total more than $200 million.
Planned water improvements within the Choctaw Nation include combined funding of more than $32 million that will go toward projects in Bryan County, Broken Bow, Pushmataha County, and Pittsburg County; infrastructure rehabilitation for Talihina and Sardis Lake; system improvements for the town of Pittsburg and Garvin, and McCurtain and Latimer Counties; as well as system upgrades for Stringtown.
"The Choctaw Nation always looks for ways to improve life and economic development in our communities," Choctaw Nation Chief Gary Batton said. "Helping to provide clean, reliable water is one of a government's most important functions, and we are glad to play our part."
Muscogee Nation projects will see more than $44 million from partnering agencies fund upgrades and repairs for Holdenville; equipment replacement for Dewar, Inola, Porter, Okmulgee County and Checotah; infrastructure rehabilitation for Checotah, Preston and Twin Hills; and improvements for Eufaula.
"We always want to seek out ways to affect generational change for our people and for our communities," said Muscogee Nation Principal Chief David Hill. "Projects like these are a win-win, because they allow us to deliver essential needs, while strengthening relationships with the partners we work with."
Joint funding for water projects within the Cherokee Nation will total more than $50 million and will create new treatment plants and other infrastructure for the Stilwell area, Rogers County, South Delaware County Regional Water Authority, Nowata County and Locust Grove; and water distribution and sewer improvements for Collinsville.
"Tribal nations like the Cherokee Nation have long been great partners with community, state and federal leaders. Together, we work daily to protect our sacred water resources and ensure our communities all have access to safe, clean water. In the Cherokee Nation, we're proud to have invested tens of millions of dollars toward improving water infrastructure in recent years, and we look forward to continuing that progress through even more investments in the weeks, months and years ahead," said Cherokee Nation Principal Chief Chuck Hoskin Jr.
ARPA water projects in the Iowa Nation put more than $9 million in combined funding toward rehabilitation and system upgrades in Chandler and Perkins.
Chickasaw Nation projects include more than $63 million of joint funding toward new infrastructure and improvements in Tishomingo, Lone Grove, Mill Creek, Sulphur, Johnston County, the Arbuckle Master Conservancy District and the Buckhorn Rural Water District.
Leaders of the Inter-Tribal Council of the Five Civilized Tribes spoke about these projects and the importance of working together at the general session of their quarterly meeting, Oct. 20 at the Hard Rock Hotel and Casino in Tulsa. The council includes delegates from the Choctaw Nation of Oklahoma, Muscogee Nation, Cherokee Nation, Chickasaw Nation and Seminole Nation of Oklahoma.
"Infrastructure improvement will help ensure water is delivered to the end user efficiently and effectively," said Chickasaw Nation Governor Bill Anoatubby. "Every community in the state relies on clean and sustainable water to foster economic growth and ensure future vitality. This work highlights our commitment and shared vision to work collaboratively to shape a brighter future for all who call Oklahoma home."
The Seminole Nation is also committed to working together with tribal, federal, state and community agencies around them to the benefit of all communities within tribe's reservation.
"The Seminole Nation has contributed tens of millions of dollars in water treatment and associated infrastructure through funds that have been appropriated for our small reservation," said Seminole Nation of Oklahoma Chief Lewis Johnson. "The communities served have received a considerable positive impact that is significant throughout the Seminole Nation reservation."
Tribal leaders said although the state and tribes may have differing opinions from time to time, opportunities to work together are abundant, and the residents, and tribal members and citizens they serve benefit most when everyone involved can see their common goal of enhancing their lives.
"This is a historic effort in partnership with the state of Oklahoma that will make an immediate, positive impact in rural Oklahoma, and we look forward to finding more ways to support our neighbors," Chief Batton said.
---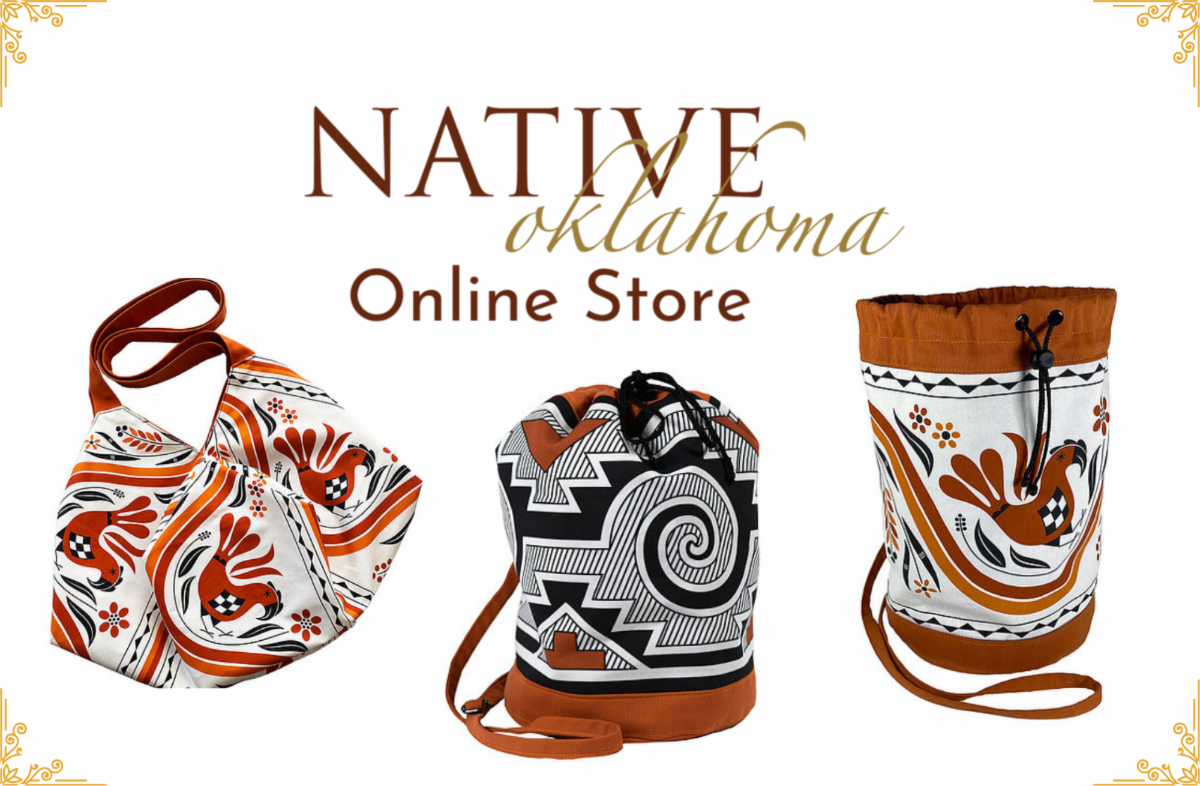 ---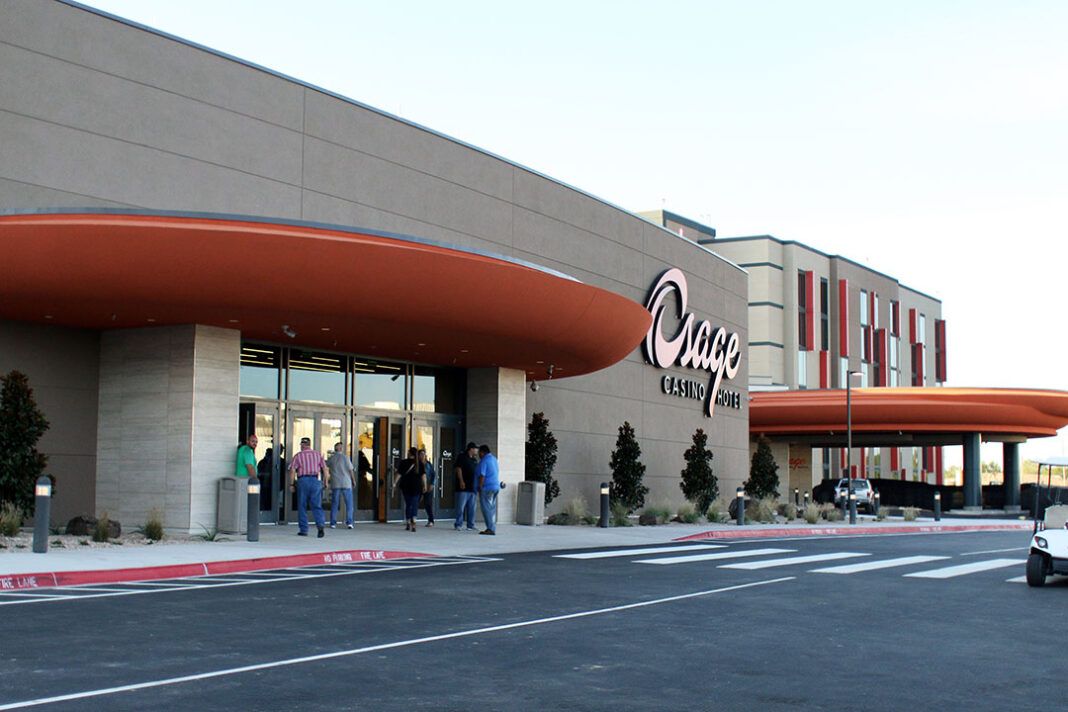 Osage Casinos will distribute $71 million in the 2024 Fiscal Year
The Osage Nation Gaming Enterprise announced Sept. 29 it will distribute $71 million to the Osage Nation in the 2024 fiscal year. The $71 million distribution is an $8 million dollar increase over the current fiscal year's contribution, according to a news release.
"It is gratifying to see the success of our casinos support the people of the Osage Nation. This business has seen consistent growth each year, which is a testament to the level of entertainment we provide," said Kimberly Pearson, CEO of Osage Casinos. "With this significant increase in distributions, the Osage Nation can plan for even greater things in 2024."
In 2021, Gaming Enterprise Board made an additional $9 million distribution to the ON government.
Pearson said increased commitment through greater distributions means more resources to the Osage Nation and the services it provides.
For each upcoming fiscal year, the ON Congress sets a projected revenue figure after receiving and considering reports on projected income sources for government operations including gaming revenue, Tax Commission income and other third-party sources. In addition to gaming oversight duties for the Nation, the gaming board approves an annual distribution, which is transferred to the government in monthly transactions.
"Osage Casinos is the largest contributor to the annual budget of the Osage Nation and the services it provides. I am grateful to the staff at Osage Casinos for their role in making this growth possible and am honored that we can increase our distribution in the coming year," said Geoff Hager, Chair of the Gaming Enterprise Board.
The Osage Nation uses revenues from the Osage Casinos to fund tribal government and programs; provide for the general welfare of the tribe and its members; promote tribal economic development; support charitable organizations and help fund operations of local government agencies of the Osage Nation.
For more information, visit osagecasinos.com.
---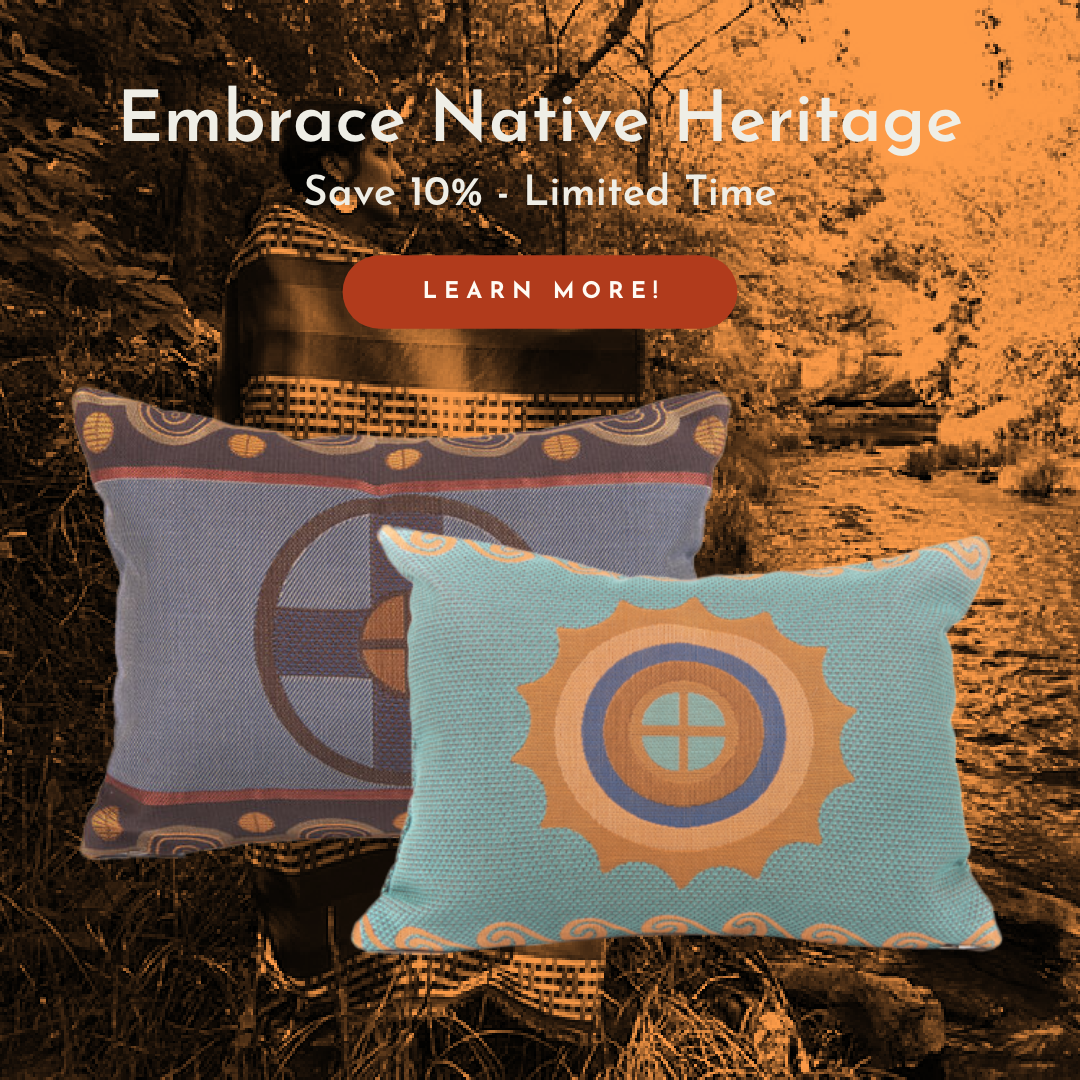 ---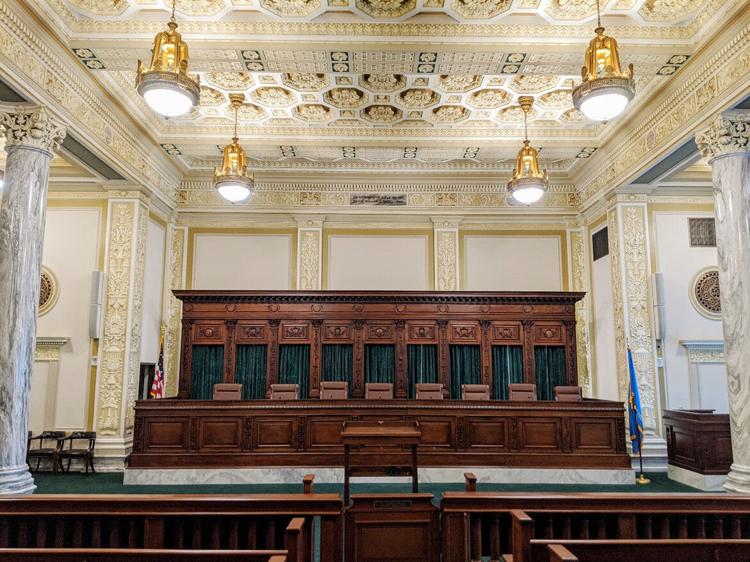 By D. Sean Rowley, Cherokee Phoenix
OKLAHOMA CITY – In a 6-3 decision, the Oklahoma Supreme Court on Oct. 16 refused to hear a lawsuit filed by the conservative nonprofit Oklahoma Council of Public Affairs in support of Gov. Kevin Stitt concerning his powers to negotiate compacts with tribal governments within the state.
The suit was filed against Oklahoma House Speaker Charles McCall, R-Atoka, and Senate President Pro Tem Greg Treat, R-Oklahoma City. It alleged that the legislative leaders had overstepped their authority by extending compact agreements with the tribes without gubernatorial approval.
While stating in its suit that it wasn't challenging Oklahoma lawmakers' ability to renegotiate such agreements, the OCPA suggested the legislative decision to continue the compacts actually raised revenue from at least two groups — tribes with expired compacts and their citizens subject to taxes that would not have been levied at tribal smoke shops had the compacts lapsed.
Cherokee Nation Principal Chief Chuck Hoskin Jr. released a statement supporting the court's decision not to hear the case.
"As with Gov. Stitt's attempts to destabilize this process and prevent inter-government agreements with the tribes, the OCPA's arguments are legally baseless," Hoskin said. "OCPA's hostility to tribal sovereignty is longstanding, ill-informed, and woefully out of touch with the mainstream in Oklahoma."
Choctaw Nation Chief Gary Batton also put out a statement on the court's refusal to hear the case.
"We continue to hope the ultimate outcome of this case will confirm the Legislature acted within its constitutional powers by extending compacts with tribal nations," Batton said. "Most importantly, we will continue to seek ways to cooperate and collaborate with state government for the benefit of all Oklahomans."
The OCPA also claimed that extending the tribal tobacco compacts through Senate Bill 26X was unconstitutional in part because the measure was considered during a "budget-related special session," originated in the wrong chamber and was approved below the supermajority threshold to raise revenue.
OCPA filed its lawsuit against the legislative leadership, rather than the Legislature itself.
"We are pleased with the Oklahoma Supreme Court's ruling on this frivolous lawsuit," Treat said in a statement. "We knew all along the claims brought by OCPA were baseless and in no way had merit on what the Legislature did in overriding these vetoes. By throwing out this case, the Supreme Court ruled appropriately and in favor of the Legislature's ability to do its job."
The court did not release a reason for refusing to hear the suit.
Another related suit is pending, with opening arguments scheduled for Dec. 7 before the Supreme Court. Stitt has filed a complaint against Treat and McCall on the argument that only the governor has the authority to negotiate compacts with the tribal governments.
State lawmakers stepped in during the special session to extend a series of tobacco and vehicle registration compacts after negotiations between the tribes and the governor's office ran aground.
---
Mdamen prepares for third session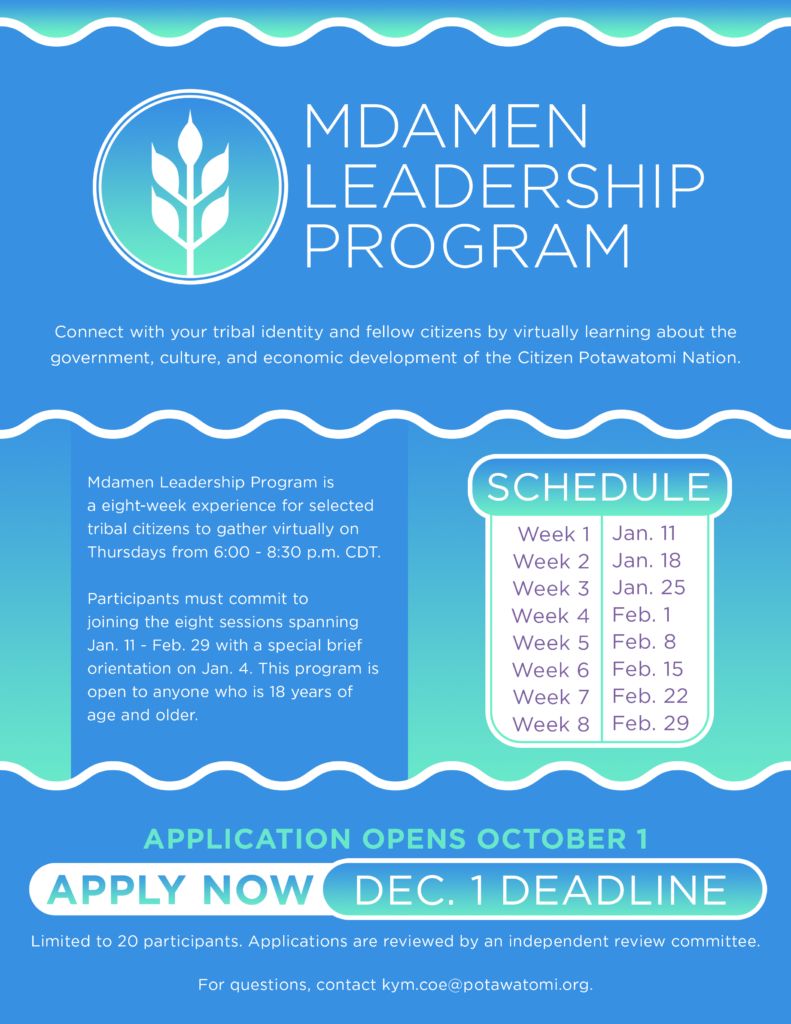 By Mary Leaver, Citizen Potawatomi Nation Public Information Department
The application period for Mdamen, an eight-week leadership program, opened on Oct. 1, 2023. This is the third session of the virtual program, which helps Citizen Potawatomi Nation members establish and maintain a strong connection to their heritage.
Mdamen comes from the Bodéwadmimwen (Potawatomi language) word for corn and translates as "that miraculous seed." The deadline to apply is Dec. 1, 2023. Tribal members from across the United States have made and maintained connections with their fellow Potawatomi as a result of Mdamen.
CPN Education Department Internship and Project Coordinator Kym Coe encourages CPN members over the age of 18 to apply, no matter their knowledge of Potawatomi culture. The application contains five short essay questions with a maximum of 250 words.
"Mdamen is open to 20 applicants," Coe said. "So, apply quickly." With the beginning of 2024, Education Department employee Emily Higdon said she hopes the optimism people have at the beginning of a new year will carry over into Mdamen.
Weekly sessions
The eight-week program begins on Jan. 11, 2024, and continues each week until the final session on Feb. 29, 2024. Each session is held from 6-8:30 p.m., CST.
Higdon participated in the first Mdamen class. She said applicants shouldn't stress over the time commitment required, since the program is held over Zoom.
"You can eat dinner while you're on the Zoom. If you have kids playing in the background, you can just be muted," Higdon said. "The talking circles are the only times that you'll want to have a little bit of a quiet space."
Even if applicants don't have Zoom experience, the Jan. 4, 2024, introduction session includes time for everyone to get acquainted with Zoom, ensuring they can successfully log on and know how basic functions work.
New to Mdamen this year, the sessions will include the Seven Grandfather Teachings.
"Each week they learn a word of the Potawatomi language, and by the end they're able to completely introduce themselves in Potawatomi," Coe said. "At the very beginning, we will go over what love means. And then we will keep adding layers that make them feel connected."
Other sessions will include Tribal history, government, enterprises, services, language, and culture. Participants will hear from guest speakers such as Tribal leadership, Harvard University's Dr. Kelli Mosteller, AISES Senior Director of Programs Tesia Zientek and more.
The Mdamen talking circle is often a time when people feel nervous at first, but later they come to deeply appreciate the experience, Coe said.
"We make it as least stressful as possible. We start our talking circle by sharing your highs and lows for the week and then something that you got out of the day's presentation," she said. "Usually at the end of our time, the talking circle is their favorite part."
Forming connections
In addition to increasing their overall knowledge of the Nation, Tribal members will create a supportive, online community. Higdon said she formed bonds with her fellow Potawatomi during the program and gained a deeper understanding of culture.
"Mdamen really helped me feel like I am able to claim this identity because it's a hard identity to claim sometimes if you don't feel like you're connected as strongly as other people are," Higdon said. "(Participants) can expect to form a really amazing community. I still talk to people daily from my first class (as well as) the second class and it's a really good, strong community."
Higdon hopes anyone considering applying doesn't feel intimidated, because everyone is welcome to join.
"That's what this program is for. That's what I tell everyone, this is a way to learn," she said. "And if you already feel like you have a little bit of knowledge, you can still join if you want more enrichment."
She is proud of the bond her group created during Mdamen. They were thrilled to finally meet in person.
"I still remember my first talking circle and I'm very close with the three other people that were in that talking circle with me. We all got to meet in person at Family (Reunion) Festival this year. It was a really wonderful experience," she said. "One of my friends, this year was their first Festival. Mdamen really helped solidify her connection to the culture and the Tribe."
Coe said the program is designed to create those bonds and strengthen them so the next generation will be able to experience that same connection.
"One of the young ladies from this last group shared that she wanted to be able to teach her daughter about the culture and she wanted to be confident in what she was teaching," Coe said.
New leaders
Higdon described the Mdamen experience as welcoming.
"I had no idea what the first class was going to be like. I thought it was going to be really intense," she said. "But it's warm and it's just like coming home." Mdamen organizers hope to eventually grow the Tribe's next generation of leaders, but not just within government. Leaders are needed in every aspect of tribal life, Higdon said.
"You can be a leader in so many different things. You can be a leader in passing knowledge on to your children or helping other people learn the language or helping other people make regalia," she said. "It's life changing. It's really great."
Learn more and apply at portal.potawatomi.org. Email kym.coe@potawatomi.org with questions or for more information.