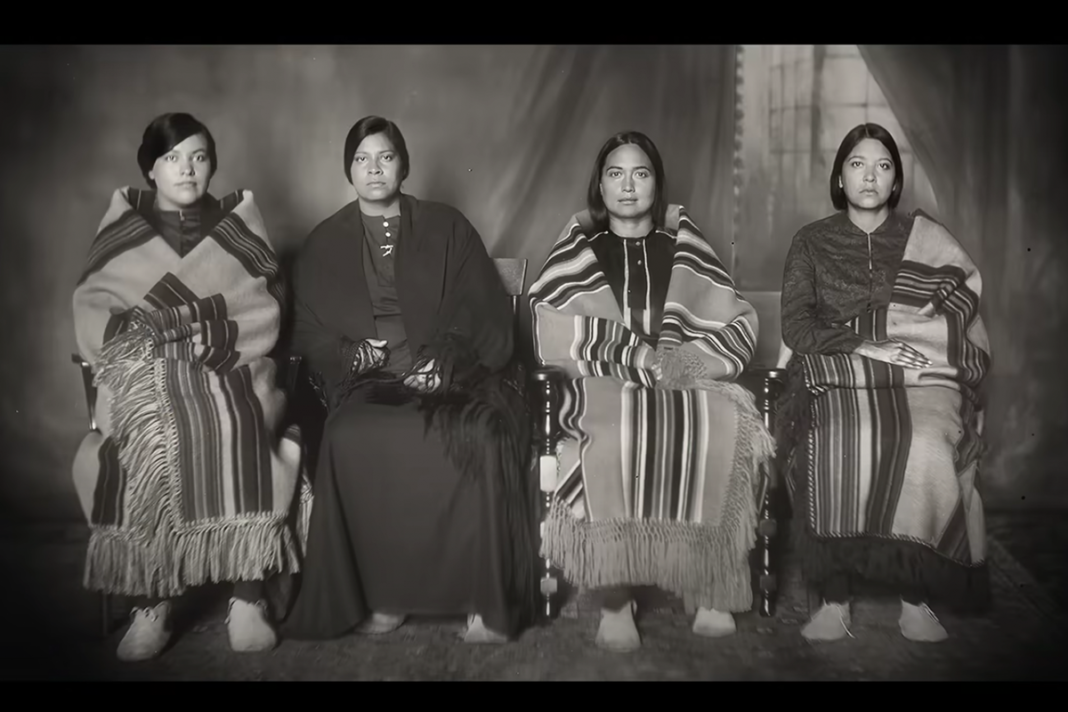 Special Showings, charity events, and Osage organizations foster sense of togetherness
Written by Shannon Shaw Duty
We asked and you answered.
On Oct. 11, Osage News asked its readers whether there would be any special screenings of Martin Scorsese's highly-anticipated film "Killers of the Flower Moon," and more than 100 responses were given on our Facebook page.
In a heartwarming display of community spirit, Osages across the country have collaborated to create a supportive and communal atmosphere for fellow Osages to enjoy the cinematic experience.
Special Showings in Your Area
Thanks to the enthusiastic contributions from our readers, we have compiled a list of advanced screenings and screening events:
Oct. 18
AMC 20, Tulsa, OK
Exclusive Charity Fundraiser for United Indian Nations of Oklahoma
Check-in at 1 p.m.; Screening at 2:30 p.m.
Post-Screening Dinner Reception 6-9 p.m. @ Osage Casino Skyline Event Center
Purchase tickets here: https://www.uinoklahoma.com/?fbclid=IwAR39i4xL_e8vMYdwZSfAKF7iEYfCmWNGLUsReEcZH3Y6Ut4JW3Hv6QwZzBM
Oct. 18
Regal Cinema of Bartlesville, OK
6 p.m., 6:15 p.m. & 6:30 p.m.
Free popcorn to the first 300 people!
Oct. 19
Circle Cinema, Tulsa, OK
https://www.circlecinema.org/coming-soon/killers-of-the-flower-moon
Oct. 19
Regal Bartlesville, Bartlesville, OK
https://www.regmovies.com/theatres/regal-bartlesville-movies/1630#/buy-tickets-by-cinema?in-cinema=1630&at=2023-10-19&view-mode=list
Oct. 19
AMC Theater Georgetown, Washington, D.C.
Film screening for the D.C. Native community
Meet at 6 p.m. at theater for community gathering before 7 p.m. screening. Limited free tickets available, message Dennis Zotigh on Facebook to RSVP
Oct. 19
Michigan Theater, Ann Arbor-Detroit area, MI
Live introduction to the film by Tom and Pam Eaton. Private screening on Oct. 25 for friends and family. Osage tribal members in the area are encouraged to FB message Tom Eaton about the screening.
Oct. 19
AMC Arrowhead, Glendale, AZ
7:30 p.m.
Arizona Osages living in the Phoenix area.
Oct. 19
The Hub, Tonkawa, OK
16601 W South Ave, Tonkawa, OK 74653
https://www.fandango.com/the-hub-aayup/theater-page?format=all&date=2023-10-19
Oct. 19-21
Native Voters Alliance NV, Las Vegas, NV
The organization, along with others, are showing the film at the Fallon Paiute-Shoshone Tribe's theater in northern Nevada called Fox Peak Cinema, and two additional showings at an independent movie theater, Art Houz Theater, in southern Nevada. All three showings are sold out.
Oct. 20
Eagles' Landing, Lake of the Ozarks, MO
The Osage Nation Casino Hotel is sponsoring a free movie premier of "Killers of the Flower Moon" only one time at 7 p.m. Friday, Oct. 20, at Eagles' Landing in Lake Ozark. Osage Nation has reserved the movie theater for the premiere. Tickets are limited and on a first-come basis. Tickets can be picked up beginning at 4 p.m. Oct. 16 at Eagles' Landing.
https://www.lakenewsonline.com/stories/osage-indian-history-coming-to-the-lake-in-free-movie-debut,55614
Oct. 20
Regal Winrock, Albuquerque, NM
A group of New Mexico Osages will be watching KOTFM at Regal Winrock on Friday, Oct 20th at 8pm, the IMAX showing. They will be having dinner beforehand too; location TBA. PM Rebekah HorseChief if interested in joining.
https://www.regmovies.com/theatres/regal-winrock-imax-rpx/1992?utm_source=google&utm_medium=organic&utm_campaign=gmb-listing#/buy-tickets-by-cinema?in-cinema=1992&at=2023-10-15&view-mode=list
Oct. 20
Regal Cinemas Colorado Center, Denver, CO
The Osages plan to meet at 5:30 p.m. for a pre-party at Junction Food and Drink next to the parking garage. Organizers have asked attendees to RSVP with Tara McLain Manthey.
https://www.facebook.com/events/210371092073946?acontext=%7B%22event_action_history%22%3A[%7B%22surface%22%3A%22group%22%7D]%7D
Oct. 20-22
Dunkin Theatre, Cushing, OK
Killers of the Flower Moon Premiere Weekend Festival
Friday, Oct. 20, 7 p.m. screening
Saturday, Oct. 21: 2 p.m. Screening; 5 p.m.-6:45 p.m. Panel featuring Daniel Warrior, Bryan Withiam and John Gibbs red carpet meet & greet; 6:45 p.m.-7 p.m. Q&A in Dunkin Auditorium; 7 p.m. screening
Sunday, Oct. 22: 7 p.m. screening
Oct. 21
Grand Lake Theatre, Oakland, Calif.
Landa Lakes and Charlie Ballard presents Indigenous Community Screening
Saturday, 3 p.m. Matinee
3200 Grand Avenue, Oakland, CA 94610
https://www.facebook.com/events/614515547444271/
This event has sold out.
Nov. 1
The Hollywood Theatre, Portland, OR
6:30 p.m.
https://hollywoodtheatre.org/tickets/23417/
Nov. 3-5
The Gregg Theater, Sedan, Kans.
https://www.facebook.com/GreggTheater
Nov. 4
Northern California Osage, Woodland, CA
2100 Freeway Drive, Woodland, CA
Fairfield Inn & Suites
Showing following the NCO meeting from 9 a.m. to 4 p.m.
Nov. 10
B & B Theatres, Shawnee, KS
16301 Midland Drive, Shawnee, KS 66217
KU Medical Center's Native American Heritage Month planning committee and the TIPIS (Together, Indigenous People Inspiring Success) Affinity Group present a special movie screening). This event is part of the Native American Heritage Month programming and will be followed up with a Community Conversation to discuss the movie's historical significance.
Forty-five are tickets available by registration, first-come, first-serve.
https://www.kumc.edu/diversity/programs/events-calendar.html?trumbaEmbed=view%3Devent%26eventid%3D170402345&fbclid=IwAR1ImgtzHS6_HYBobDgG_IIz5z3zFsWtAq4iM3TCi1rXTPgqHpEuwfryKO4
Don't miss out on these unique opportunities to connect with your community. Grab your tickets, invite your friends, and join together to celebrate the premiere of "Killers of the Flower Moon."
Please note that showtimes and additional screening locations may be added, so be sure to stay updated through our social media for the latest information.
---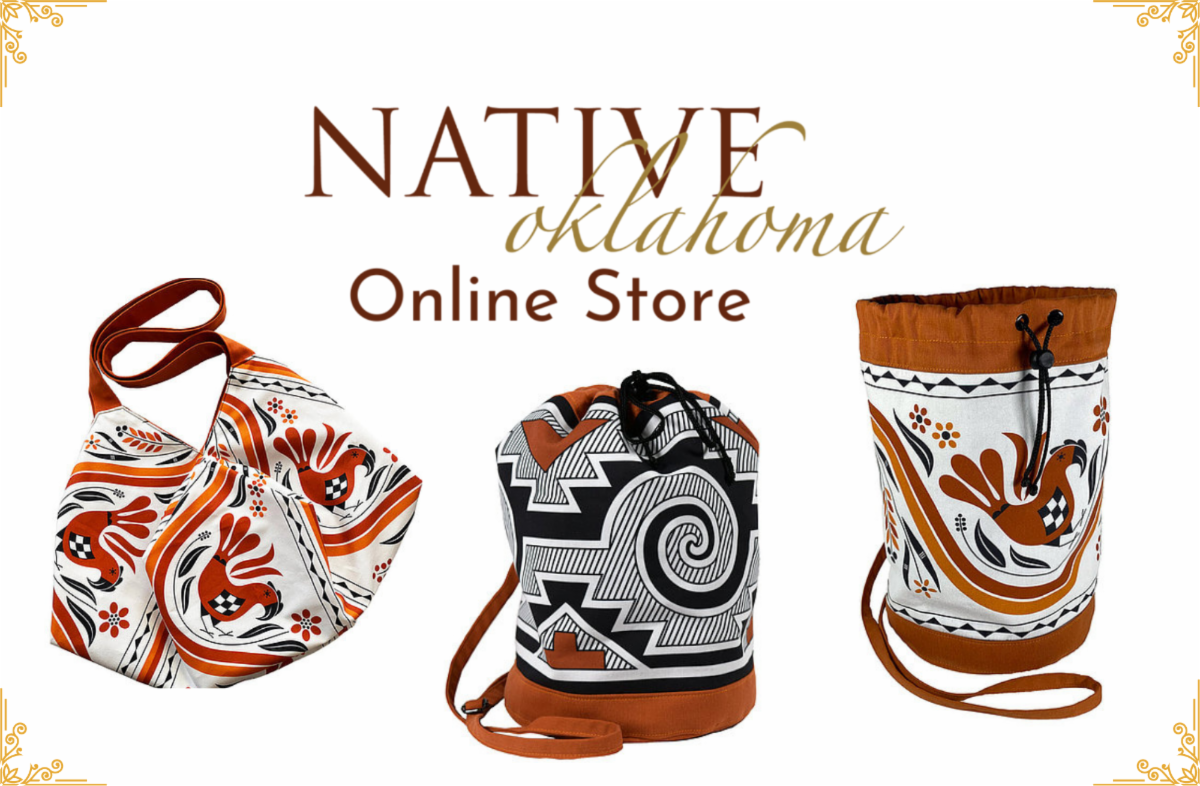 ---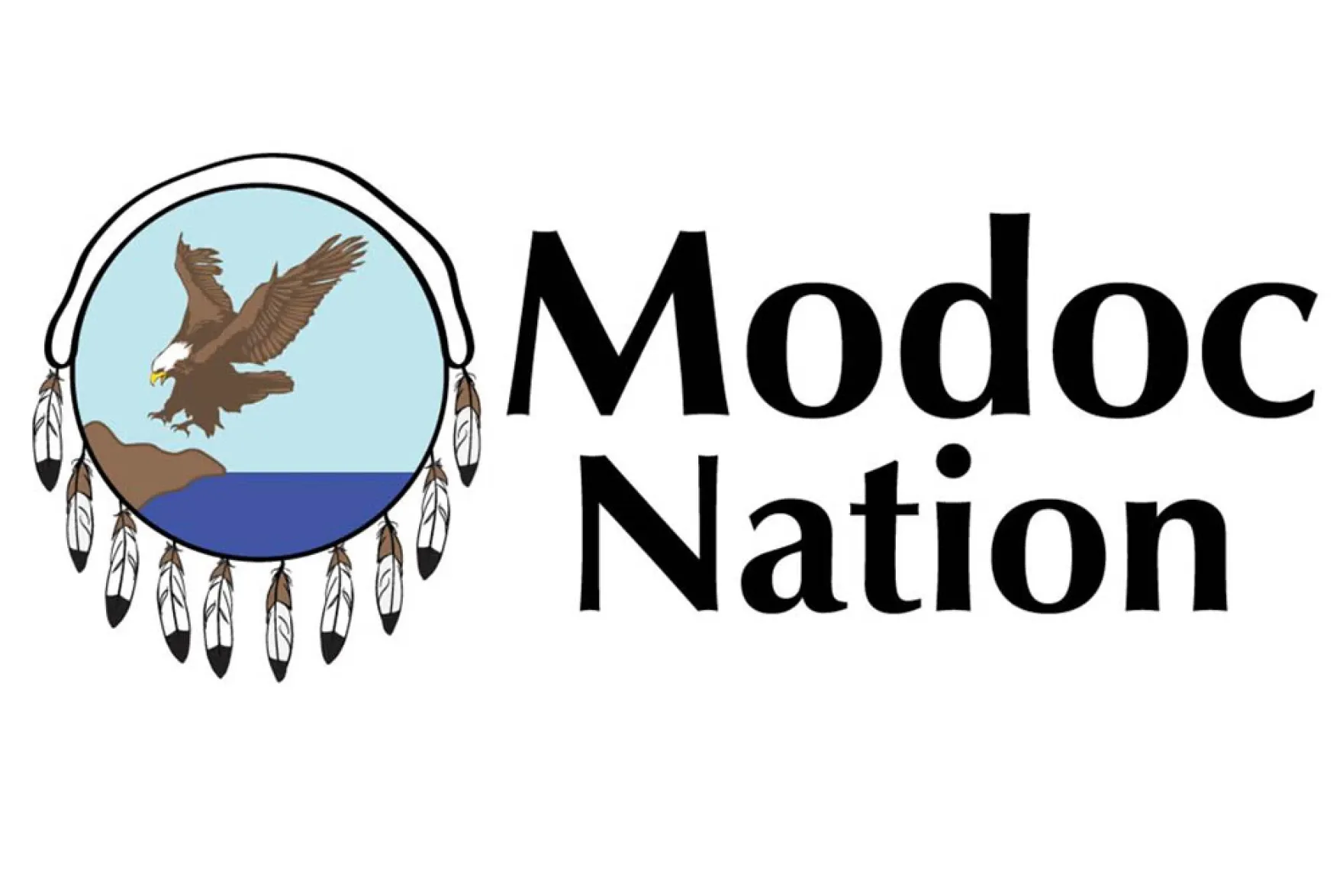 KOSU | By Allison Herrera
Attorneys for the Modoc Nation say the State of Oklahoma is improperly prosecuting Indigenous people on their reservation.
They recently filed a complaint in federal court against the state and Attorney General Gentner Drummond.
The Modoc Nation cites six cases that were brought before the local courts in Northeast Oklahoma between 2019 and 2021 that involved Native defendants who had their cases dismissed because the Oklahoma Court of Criminal Appeals found the state lacked jurisdiction under McGirt v. Oklahoma to prosecute them.
They also claim that the Modoc Nation Reservation was never disestablished.
Lawyers for the tribal nation say Drummond is ignoring those dismissals and has ordered local prosecutors to prosecute cases involving Native people under the 2022 Castro-Huerta ruling. They cite letters sent to local District Attorneys from the Attorney General's Office.
The Modoc Nation is asking to halt prosecutions of Native people on Native land and are asking that their reservation be deemed never disestablished.
---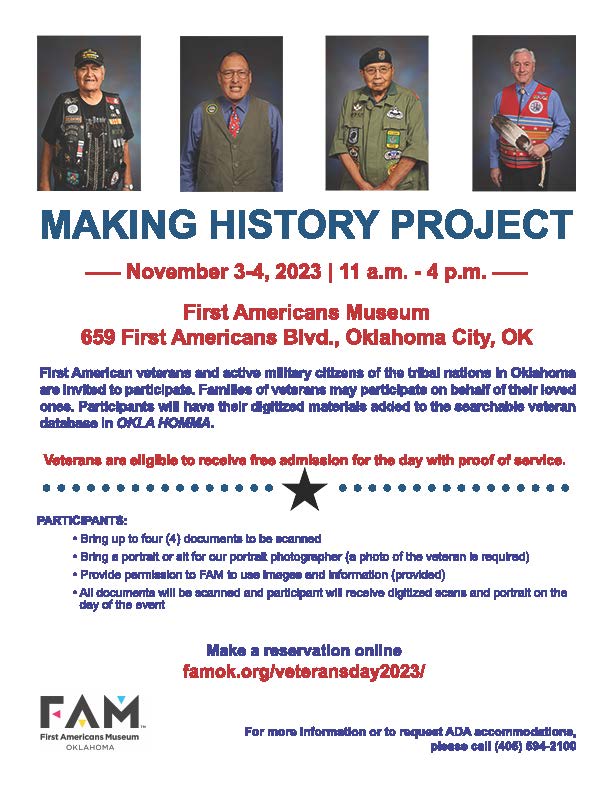 ---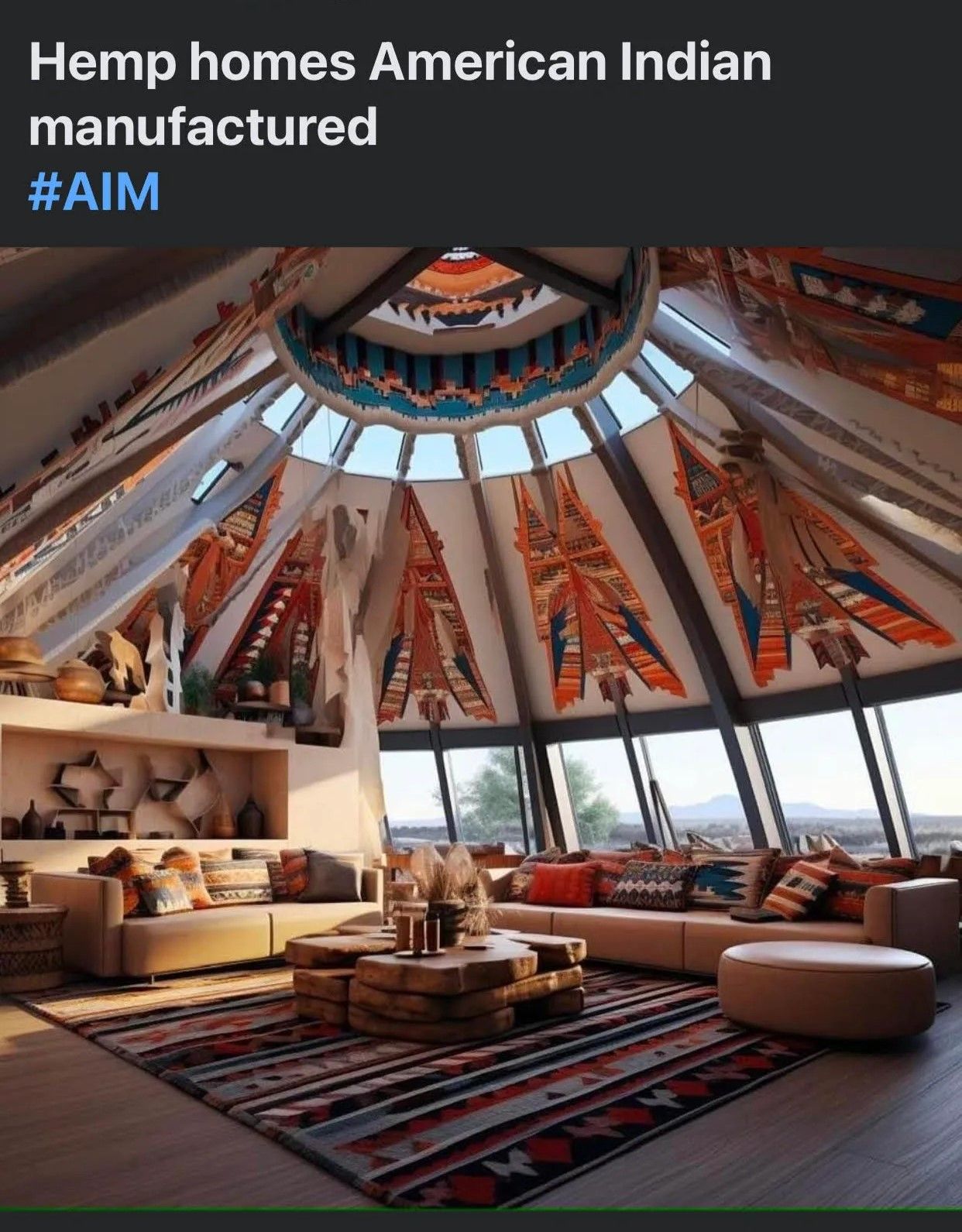 WASHINGTON, Oct. 16, 2023 – U.S. Department of Agriculture (USDA) Acting Under Secretary for Rural Development Roger Glendenning today announced the Department is partnering with eight Native Community Development Financial Institutions (NCDFIs) to expand homeownership opportunities for Native Americans living on Tribal lands in eight states.
Well-built, energy-efficient, affordable housing is essential to the vitality of communities in rural and Tribal America," Glendenning said. "Since 1949, USDA has helped provide homes for people living in rural and Tribal communities, and our partnership with Native Community Development Financial Institutions strengthens that legacy. That's why we are proud to partner with these expert organizations to help us continue driving economic security and prosperity for people in Tribal communities across the nation."
USDA is providing funding to each institution through the Native CDFI Relending
Demonstration Program. This USDA program provides loans to NCDFIs to relend to eligible homebuyers on Native lands. The pilot program is being administered under the Single Family Housing Direct Loan program.
In the Midwest, Wisconsin Native Loan Fund is receiving a $1 million loan to finance eight homes. Lake Superior Community Development Corporation in Michigan is receiving a $500,000 loan to finance five homes. White Earth Investment Initiative in Minnesota is receiving an $800,000 loan to finance eight homes. In South Dakota, Mazaska Owecaso Otipi Financial is receiving a $500,000 loan to finance four homes and Four Bands Community Fund will receive a $1 million loan to finance eight homes.
In the West, Hawaii Community Lending is receiving a $2.4 million loan to finance 10 homes. NACDC Financial Services, Inc. in Montana is receiving a $1 million loan to finance 10 homes. Native Community Capital which services Arizona and New Mexico is receiving an $800,000 loan to finance 10 homes.
Background
The Biden-Harris Administration made funding available for the Native American Relending Demonstration program through the Consolidated Appropriations Act of 2023.
The demonstration program was launched with two Native CDFIs in South Dakota. Initial loans of $800,000 were provided to Mazaska Owecaso Otipi Financial (Mazaska) and Four Bands Community Fund (Four Bands), that financed 16 homes. In Fiscal Year 2022, USDA lent an additional $1 million to Mazaska and $3 million to Four Bands.
Both NCDFIs have deep ties to the local communities and were integral in demonstrating the effectiveness of this approach. Mazaska Owecaso Otipi Financial is located on the Pine Ridge Reservation in South Dakota. It creates homeownership opportunities for the members of the Oglala Sioux Tribe.
Four Bands Community Fund, headquartered in Eagle Butte, South Dakota on the Cheyenne River Reservation, provides home mortgages and other financial products to businesses across the Cheyenne River Reservation and throughout service areas in South Dakota and North Dakota.
Today's announcement expands the Native American Relending Demonstration program to include six additional native lending institutions, to continue to address this historical disparity and demonstrate USDA's commitment to Tribal communities.
To learn more about investment resources for rural areas, visit www.rd.usda.gov or contact the nearest USDA Rural Development state office.
Under the Biden-Harris Administration, Rural Development provides loans and grants to help expand economic opportunities, create jobs and improve the quality of life for millions of Americans in rural areas. This assistance supports infrastructure improvements; business development; housing; community facilities such as schools, public safety and health care; and high-speed internet access in rural, tribal and high-poverty areas.