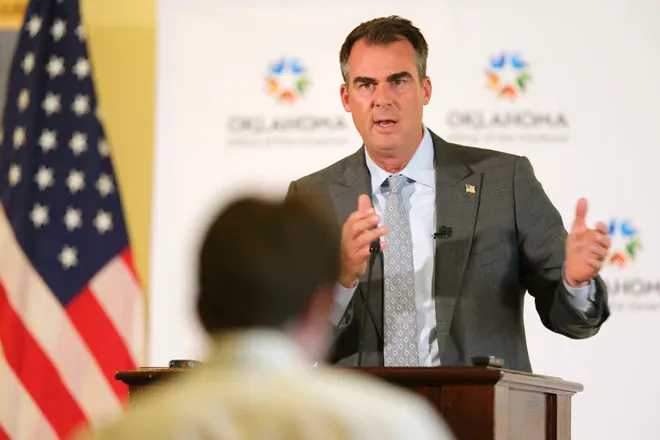 by Molly Young and William C. Wertz The Oklahoman
Oklahoma legislative leaders were largely quiet Tuesday in reaction to Gov. Kevin Stitt's surprise call for a special session to consider slashing taxes.
The session appears to be Stitt's latest attempt to push back against the effects of the McGirt ruling. It also represents a renewed effort by the governor to live up to one of his signature campaign promises of reducing taxes for Oklahoma residents.
Stitt wants lawmakers to cut personal income taxes and be more transparent about how they decide to spend tax money. His final agenda item is a "trigger" law apparently intended to ensure that if courts rule tribal citizens do not have to pay state income taxes, then no Oklahoman should.
Legal experts quickly raised questions about the idea, because courts already have ruled exactly that in some instances.
"It's already law out there," said Mike McBride, a Tulsa attorney who focuses on Native American law.
More:Oklahoma governor taps new Native affairs liaison as criticism from tribal leaders grows
Specifically, the U.S. Supreme Court has said states cannot tax income earned by tribal citizens who live and work on their tribe's lands. Oklahoma has operated by those rules for over two decades.
But Stitt and state tax officials have refused to acknowledge that the eight tribal reservations recognized since the McGirt ruling should be considered tribal land when it comes to taxes. The 2020 Supreme Court ruling was tied to a criminal case, and Stitt has argued it should not apply to civil matters.
In calling for a special session to begin Oct. 3, the governor said he is trying to ensure fairness, repeating a line he has used throughout the summer. "We have one job — to serve and protect all four million Oklahomans," Stitt said. His office later said his proposal would only apply to future court actions, not existing law.
How Oklahoma tribal leaders have responded
The proposed trigger law drew swift rebuke from tribal leaders, including from David Hill, the principal chief of the Muscogee Nation. He described the suggestion as the latest example of Stitt's "irrational hostility" toward tribes.
"His attempt to rework the entire tax code, simply to avoid working with tribes or following well-established and decades-old laws, is just shameful," Hill said. "Once again, the Legislature is going to have to clean up his mess."
House Speaker Charles McCall, R-Atoka, released only a terse statement in response to Stitt's special session call. "As the House has done before, we will answer the call of the governor according to our constitutional duty," he said.
A spokesman for Senate President Pro Tem Greg Treat, R-Oklahoma City, said a response was under consideration, but one was not provided before deadline.
House Democratic Leader Cyndi Munson, who is also from Oklahoma City, denounced the governor's proposal of cutting state income taxes altogether, saying it would ultimately cost Oklahomans more. She also described his suggestion of a trigger law as political grandstanding.
Cutting taxes a longtime priority for Oklahoma Gov. Kevin Stitt
Tax cuts have been one of Stitt's key objectives throughout his time in office. He said he wanted the Legislature to consider cutting the state's income tax rate by half a basis point during the coming special session and move toward eliminating it altogether.
"If not now when? We have the best economy in Oklahoma history," Stitt said. "It's time to put our state on the path to zero so that we can remain competitive with other Republican-led states."
Neighboring Texas has no state income tax.
When the 2023 legislative session began in February, Stitt called for both a cut in the state income tax rate and elimination of the state sales tax on groceries. However, during the session, attention became focused on tax credits to help parents afford sending their children to private schools — a proposal eventually approved — and no tax cuts were passed.
The $13 billion budget passed by the Legislature was the largest in state history, and Stitt was not happy with it, allowing it to become law without his signature. He said the appropriation exceeded recurring revenue by $220 million and drew down state savings accounts from $6.2 billion to $4.2 billion.
Oklahoma Treasurer Todd Russ said in a report issued earlier this month that the state's economy was slowing. The report showed gross receipts for the month of August were down $121.8 million or almost 9% from the same month in 2022.
In particular, gross production taxes from energy companies decreased some 60%, falling from $205.6 million in August 2022 to $82.3 million last month. Although more diversified today, Oklahoma's economy has traditionally been erratic, bouncing from boom to bust and back again, depending on the fortunes of oil and gas companies.
Stitt said in May that he was considering calling a special session to take up potential tax cuts. But Treat and other Republicans in the Senate questioned whether the state had enough money in the bank to take up cut taxes and ultimately never acted on any of Stitt's proposals.
Tribal compacts another source of tension between Gov. Stitt, tribes
The two bills that did pass in a summer-long special session extended state-tribal tobacco tax and vehicle tag compacts for one year, through 2024. Both chambers approved the measures in July over Stitt's objections, prompting the governor to immediately ask the Oklahoma Supreme Court to block the bills.
Stitt's criticism of the compacts has centered on fairness — his top complaint surrounding most issues involving tribal nations and reservations.
He has described it as unfair that tribal citizens may no longer have to pay income taxes depending on the outcome of a pending Oklahoma Supreme Court case. In that case, a Muscogee Nation citizen who works for her tribe and lives on its reservation is appealing the state's determination that she still must pay state income taxes.
It's not clear when the court will issue a decision or how broad it could be. For instance, the ruling likely would not cover a Cherokee citizen living on the Muscogee reservation, because that is not the question before the court.
The governor, however, has described the case as potentially applying to all tribal citizens.
"We cannot have a state where a doctor who is part Indian doesn't pay taxes or gets speeding tickets from Tulsa PD, but a single mom of another race does," Stitt said in a speech last month, conflating tribal citizenship with race. "We all have to live under the same set of rules, regardless of race or heritage."
Michael Parks, the McAlester attorney representing the plaintiff in the case, said although he cannot predict the court's next move, he does not believe it will be swayed by Stitt's messaging.
"I strongly believe that nothing Governor Stitt says or does influences the Oklahoma Supreme Court in any way," Parks said.
---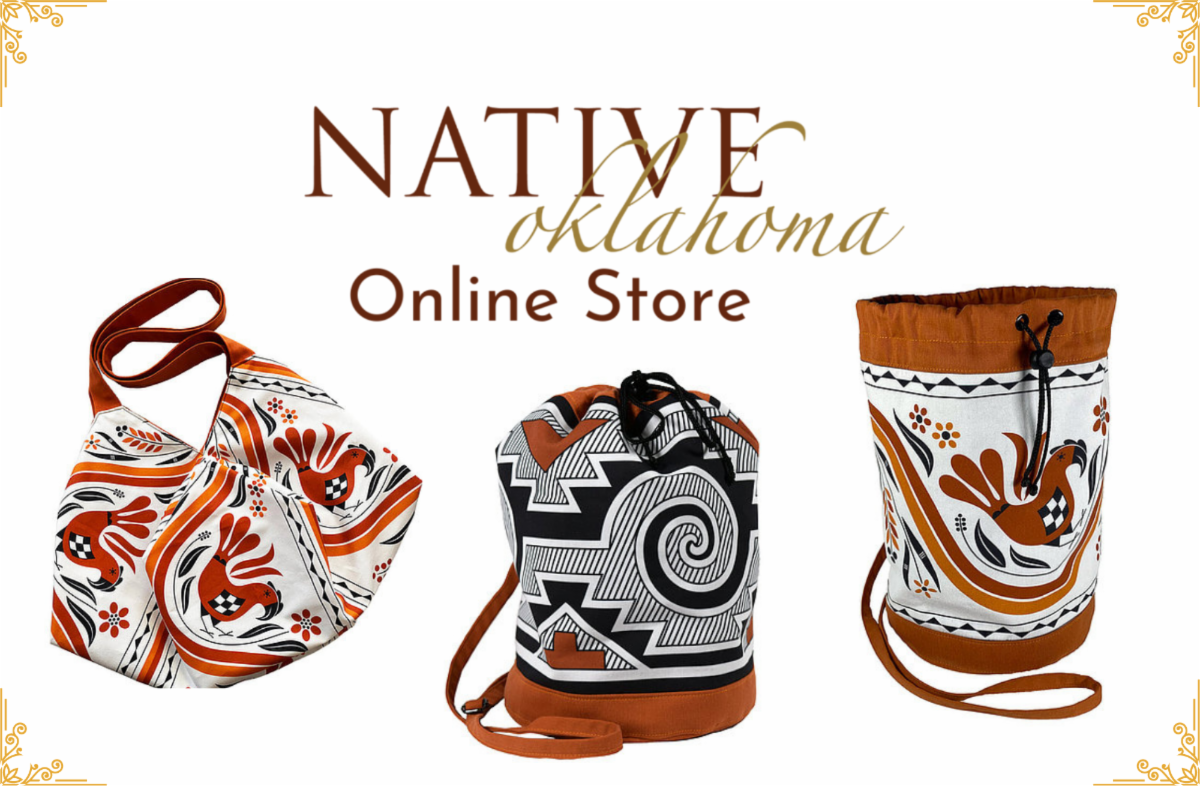 ---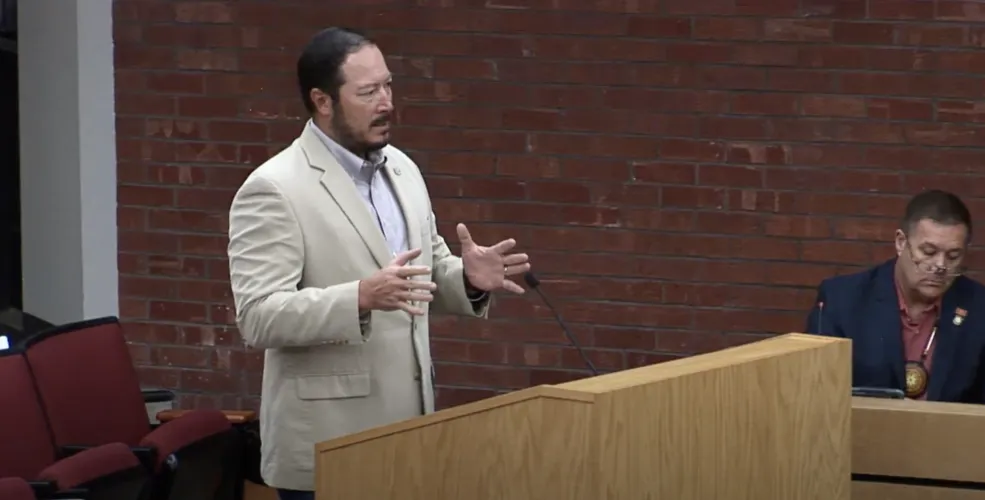 BY CHAD HUNTER & D. SEAN ROWLEY
TAHLEQUAH – The Cherokee Nation will enter fiscal year 2024 backed by a record-breaking $3.8 billion budget passed unanimously by the Tribal Council on Sept. 11.
With an operating budget of nearly $3.034 billion and capital investment budget of more than $753 million, the combined total is an increase over the current $3.5 billion budget for fiscal year 2023, which ends this month.
In a statement released after the budget's successful passage, Principal Chief Chuck Hoskin Jr. called this an era with a record number of infrastructure projects across the reservation "to keep moving our tribe and people forward."
"This budget paves the way to ensure our Cherokee citizens continue to be safe and healthy, while providing more services and opportunities," he added. "Whether it's language, education or community improvements, we are continuing on a path of progress."
The approved budget includes $24.8 million in funding from the U.S. Department of Interior to provide what the tribe calls "a blanket of protection" following the U.S. Supreme Court's historic McGirt v. Oklahoma ruling of 2020. A total of $69.4 million, which includes $47 million for the Marshal Service, is earmarked for the tribe's criminal justice system.
"Along with Chief Hoskin and Deputy Chief Bryan Warner's proposals of safety and wellness, this budget also provides the many important services needed for our Cherokee people," CN Treasurer Janees Taylor said in the statement. "These investments will make an impact not only for the next year, but many years to come."
The budget includes $49.6 million for Public Health and Wellness Fund Act initiatives. Also, $30 million of the $40 million multi-year Verna D. Thompson Early Education Act legislation is dedicated to expanding or renovating head start centers.
The Cherokee Nation budget anticipates 6,200 tribal government employees. Many of the new hires will help maintain public safety. Others will work health-related jobs, according to the tribe.
"Chief Hoskin and I understand the responsibility the Cherokee Nation has ensuring our programs are staffed for the vital services we offer," Warner said. "Many of these positions will address our expanded criminal jurisdiction here on the Cherokee Nation Reservation and continue our important work in addressing drug addiction and mental health challenges that will bring healing to Cherokee families and communities. We will remain committed to our historic efforts on housing, language, career readiness and so much more."
Also included in the budget is $122 million for roads and bridges, nearly $400 million for the new W.W. Hastings Hospital in Tahlequah and $158 million for other health facility and equipment spending.
"This is another example of the positive outcomes that occur when our council works together with our administration, treasurer and Cherokee Nation Businesses," Council Speaker Mike Shambaugh said. "It results in the passage of the largest budget in the history of the Cherokee Nation. This budget will give us the ability to keep moving the needle forward."
During budget hearings earlier in September, Taylor gave an overview of sources and allocations of funding for fiscal year 2024.
"We have four places we get our money from," she said. "We have tribal dollars, Cherokee Nation taxes, other things, which can be private donations or state funding and federal funds."
Taylor said federal sources would account for 70.8% of the funding for the upcoming fiscal year, with the largest amount – 24.8% – coming from the Indian Health Service.
"Second with 21.7% is the Department of the Treasury," she said. "That was the funding agency for the CARES Act and ARPA funding. That's why they are so large."
Among some of the other figures, Taylor pointed to an increase of $183.5 million in tribal funding, "mainly due to an $88.3 million capital budget increase relating to many infrastructure projects that we have going on," and reserve funds.
Taylor said increased gasoline use accounted for the projected increase in motor fuels revenue by $500,000, and that a decrease of "just a little" was expected in motor vehicle taxes. Tobacco taxes were expected to increase by $435,000 due to higher casino retail sales.
Accompanying her summary with a slide presentation, Taylor noted that the CN budget is balanced, and that "every source of revenue has a use."
She then presented a chart on use of discretionary funds, saying councilors should be "proud."
"This is only tribally funded, and it excludes the general government expenses, but we prioritize our health," Taylor said. "That's 29.3% of this budget. Second is education at 22.2%, and then public safety at 10.7%. So we are putting the dollars that we have … into those services that mean the most to our citizens."
Three videos of the complete budget discussions are available on the Cherokee Nation's YouTube channel.
---
Professional Bull Riders' Premier Series Returns to Tulsa for 20th Consecutive Season January 19-20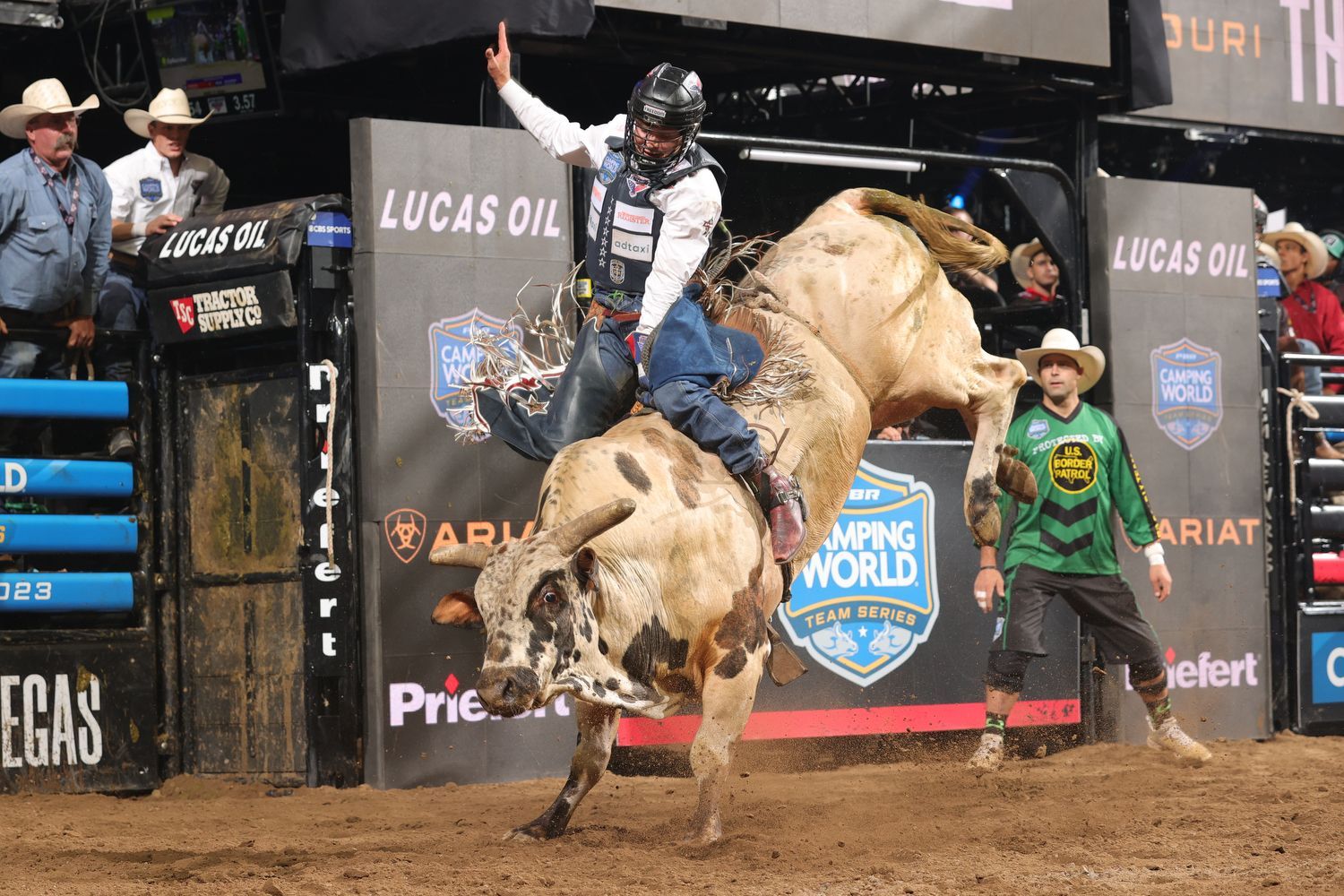 Tickets for Unleash The Beast's PBR Tulsa, presented by Hard Rock Hotel & Casino - Tulsa, on sale Friday, September 15 at 10 a.m. CDT
TULSA, Okla. (September 12, 2023) – For the 20th consecutive season, the PBR's (Professional Bull Riders) premier Unleash The Beast will buck into Tulsa, Oklahoma, holding PBR Tulsa, presented by Hard Rock Hotel & Casino - Tulsa, on January 19-20 at BOK Center.
For two nights only, more than 30 of the best bull riders in the world will go head-to-head against the sport's rankest bovine athletes, showcasing the ultimate showdown of man vs. beast in one of the most exciting live sporting events to witness.
PBR Tulsa, presented by Hard Rock Hotel & Casino – Tulsa, will be the eighth of the new individual season as riders vie for early points in the race to be crowned the 2024 PBR World Champion.
When PBR's Unleash The Beast last travelled to Tulsa in February 2023, in front of a record-setting crowd, Eli Vastbinder (Statesville, North Carolina) reached a crucial career milestone, delivering a flawless 3-for-3 effort inside BOK Center to win his career-first premier series event.
Vastbinder first put points on the board in Round 1, delivering the eighth best score when he covered Lapua (Blake Sharp/Floyd/Wilson/High Voltage) for 85.25 points. The Captain of the Oklahoma Freedom in the separate PBR Teams League then surged to second on the event leaderboard when he topped Mighty Mike (Braun Bucking Bulls) for 87.75 points in the second round.
Vastbinder then elected to go head-to-head with the appropriately named Tulsa Time (Cord McCoy/Kelly & Cami Heath/McCoy Rodeo) in the championship round. In a decision which proved dividends, Vastbinder matched the powerful animal athlete jump-for-jump en route to a monstrous 90.5 points. The 90-point ride was the seventh of Vastbinder's career in premier level PBR competition and first since April 2022.
Vastbinder's mammoth score, coupled with the final rider of the night bucking off, clinched his career-first Unleash The Beast victory, bringing him a much needed 126 Unleash The Beast points. Vastbinder catapulted 15 positions in the race for the 2023 PBR World Championship, climbing from No. 31 to No. 16.
As the season progressed, Vastbinder qualified for his third consecutive PBR World Finals, before concluding the individual season ranked No. 30 in the world.
In 2021, the Tulsa event made PBR History.
During the event's accompanying 15/15 Bucking Battle, Jose Vitor Leme (Ribas do Rio Pardo, Brazil) teamed with Woopaa (Barker Bulls/Hookin' W Ranch) for a record-shattering score.
Marked a then-unprecedented 97.75 points, Leme's score aboard Woopaa dethroned the previous top ride score of 96.5 points, achieved four times, most recently before Leme's ride in Tulsa in 2004 by 1997 PBR World Champion Michael Gaffney (Albuquerque, New Mexico) on three-time YETI PBR World Champion Bull Little Yellow Jacket (Berger/Teague/Taupin).
In a nearly flawless display of athleticism, Leme was marked an almost perfect 49.75 points, out of a possible 50 points, while Woopaa contributed 48 points, the 10th highest bull score in the league's history.
The Tulsa score briefly remained the high-marked ride in PBR history until Leme faced Woopaa in the championship round of the 2022 PBR World Finals, this time earning an unprecedented 98.75-point score, including the first-ever 50-point score awarded to a rider, and sealing his second consecutive PBR World Championship.
Historically, of the past 15 PBR World Champions, seven have won the Tulsa event en route to capturing the coveted gold buckle. Those riders are: Jess Lockwood (2019 and 2017); Cooper Davis (2016); J.B. Mauney (2015, 2013); Renato Nunes (2010); and Kody Lostroh (2009).
Only four riders have won the Tulsa event in multiple seasons, including two-time World Champions Leme (2018 & 2022), Lockwood (2017 & 2019) and Mauney (2013 & 2015), in addition to 2009 PBR World Champion Kody Lostroh (2009 & 2012).
Other past winners in Tulsa include: Boudreaux Campbell (2021); Silvano Alves (2020); Gage Gay (2014); Lostroh (2012); Fabiano Vieira (2011); Justin McBride (2008); Adriano Moraes (2007); Kasey Hayes (2006); and Edgard Oliveira(2005).
The bull riding action for PBR Tulsa, presented by Hard Rock Hotel & Casino - Tulsa, begins with Round 1 at 7:45 p.m. CT on Friday, January 19, followed by Round 2 and the championship round at 6:45 p.m. CT on Saturday, January 20. All competing bull riders will get on one bull each in Rounds 1-2. Following Round 2 Saturday evening, the riders' individual two-round scores will be totaled with the Top 12 advancing to the championship round for one more out and a chance at the event title.
Tickets for the two-day event go on sale Friday, September 15 at 10:00 a.m. CDT, and start at $15, taxes and fees not included. Tickets can be purchased online at ticketmaster.com, BOKCenter.com and PBR.com, at the BOK Center Box Office or by calling PBR customer service at 1-800-732-1727.
PBR Elite Seats are available for avid fans who want an exclusive VIP experience while enjoying the world's top bull riding circuit. These tickets, available in three tiers, offer premium seats, personal on-site concierge at the PBR fan loyalty booth, and more. For more on elite seats, visit https://pbr.com/elite-seats-unleash-the-beast, or call (800) 732-1727
For more information about the PBR and to see the full 2024 PBR Unleash The Beast schedule, visit PBR.com.
About PBR (Professional Bull Riders):
PBR is the world's premier bull riding organization. More than 800 bull riders compete in more than 200 events annually across the televised PBR Unleash The Beast tour (UTB), which features the top bull riders in the world; the PBR Pendleton Whisky Velocity Tour (PWVT); the PBR Touring Pro Division (TPD); and the PBR's international circuits in Australia, Brazil, Canada and Mexico. In 2022, PBR launched the PBR Team Series—eight teams of the world's best bull riders competing for a new championship—as well as the PBR Challenger Series with more than 60 annual events nationwide. The organization's digital assets include PBR RidePass on Pluto TV, which is home to Western sports. PBR is a subsidiary of Endeavor, a global sports and entertainment company. For more information, visit PBR.com, or follow on Facebook at Facebook.com/PBR, Twitter at Twitter.com/PBR, and YouTube at YouTube.com/PBR.
---
Positive Space Tulsa to Exhibit Work by BIPOC Womxn and Two-Spirit Artists Presented by Four Mothers Collective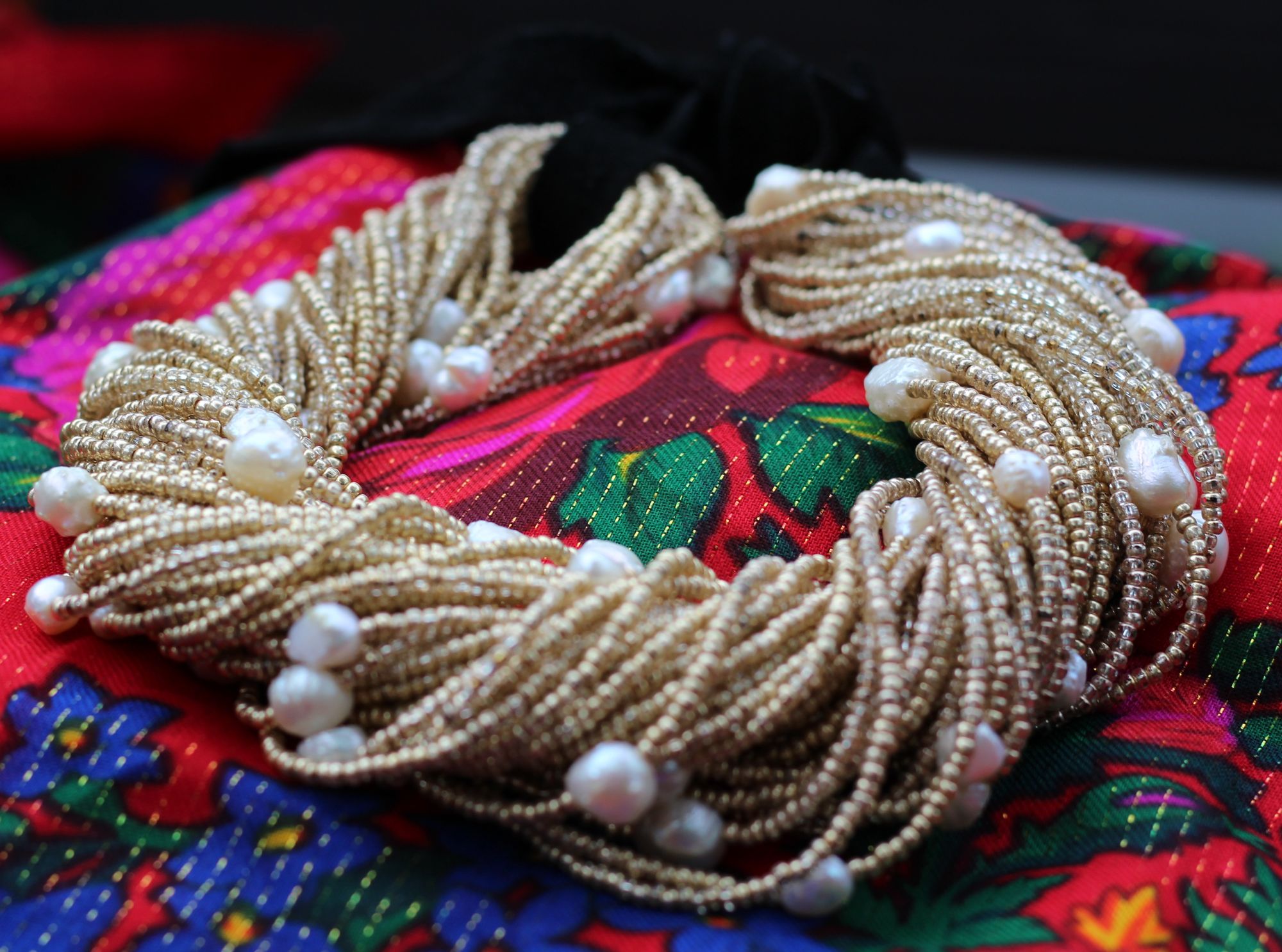 Positive Space Tulsa is honored to welcome a group exhibition, entitled Survived By, presented by Four Mothers Collective and curated by Carly Treece and Jessie Haase. Survived By features work by fourteen BIPOC Womxn and Two-Spirit Artists telling stories of survival through their own personal interpretations and diverse artistic mediums. In addition, the exhibition will include a film highlighting the story of MMIW (Missing and Murdered Indigenous Woman) and Choctaw citizen, Emily Sue Zanne Morgan, as told by her mother, Kim Merryman, which will premiere on opening night.
"Some things you just can't speak about. But here, We can draw. We can bead. We can paint. We can film. We can write. We can create...How we've made it. How we'll make it. We create what Our Survival looks like. Sounds like. Moves like. Feels like. This show is an invitation to join us in our space of Surviving. Of still being. And maybe, Share with us How you keep going. Live. Thrive. Survive. With Love, Always..." – Excerpt from poem "Survived By," by Jessie Haase.
About Four Mothers Collective: "Four Mothers Collective is a grassroots art collective. Our mission is to help BIPOC Womxn, Girls and Two-Spirit relatives have a safe place to create art, be inspired, make change, and overcome barriers in the art world. Our purpose is to empower, heal and create community through all forms of art with our BIPOC Sisters, Girls and Two-Spirit relatives."
Artists: Kayla Ausmus, Dana Bear, Brittany Bendabout, Ashley Dailey, Alex Deroin, Bradley Dry, Kalyn Fay, Haley Gallegos, Jessie Haase, Beth Henley, Jaime Misenheimer, Brittany Postoak, Dan Rocky, Carly Treece. Information about the curators, artists and film available upon request.
Survived By will open 5-9pm, Thursday, October 5, 2023, and continue through November 4, 2023. The opening evening will also feature a fashion show by Burning Wagon Designs, an Osage woman-owned fashion design company located in Osage Nation. Gallery hours during the exhibit: Thurs, 6-8pm; Fri, 5-9pm; Sat, 12pm-5pm and by appointment.
Positive Space Tulsa is located at 1324 East 3rd Street in the Pearl District. Positive Space Tulsa was founded by local artist, Nicole Finley (she/her). An art space dedicated to Womxn artists - the first and only in Oklahoma - Positive Space Tulsa believes: The letter "x" in Womxn recognizes all women, including gender expansive identities. Positive Space Tulsa is for women, nonbinary, genderfluid, genderqueer, and agender artists (excluding those who identify as male/men). Womxn is pronounced the same as woman or women.