Historic Fort Washita placed in trust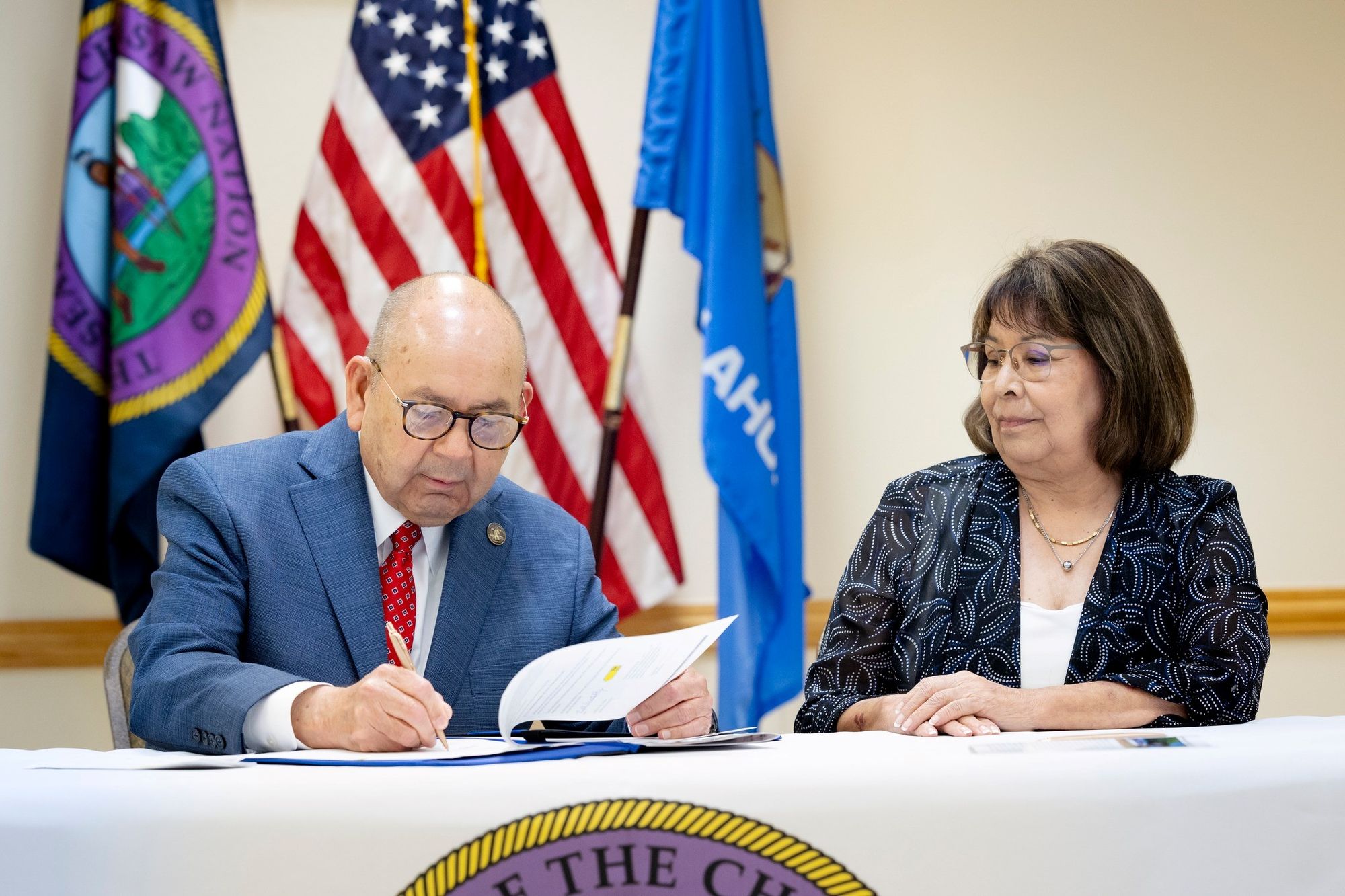 An August signing ceremony between a Bureau of Indian Affairs representative and Chickasaw Nation Governor Bill Anoatubby formalized Fort Washita being placed in trust with the U.S. government.
The Chickasaw Nation owned site, located in Bryan County, Oklahoma, is also listed on the National Register of Historic Places and has earned the distinction of being designated a National Historic Landmark.
Governor Anoatubby said Fort Washita and the Chickasaw people have a shared history that is traced back to the earliest stages, when the fort was constructed not long after tribal citizens arrived in Indian Territory.
"This is an historic occasion for the Chickasaw Nation to take this historic property in trust," Governor Anoatubby said. "Its history and our history are intertwined. It was a time when there was substantial change for the Chickasaw people and the Chickasaw Nation.
"Its history dates back to the beginnings of the Chickasaw Nation in Indian Territory," he said.
"It was built in 1842. It was the country's southwestern-most military post. There were several outside threats and the fort needed to be in place. We were brand new in Indian Territory and it was important that we have peace and we, as a nation, began to establish ourselves in Indian Territory."
Governor Anoatubby said Fort Washita served its purposes as a United States military post until the start of the Civil War when, in 1861, it was occupied by Confederate forces for the duration of the war.
"In 1865, the Confederates, when they were leaving the area, set fire to the fort as they fled at the end of the war and the fort was nearly entirely destroyed," Governor Anoatubby said.
After the war, Fort Washita was granted to the Chickasaw Nation until Oklahoma statehood in 1907 when the Dawes Commission allotted it and its surrounding land to Charles and Abbie Davis Colbert and their family.
In 1962, the property was acquired by the Oklahoma Historical Society that began restoration of the fort as a historic site and museum. Unfortunately, a restored barracks was later destroyed by vandals.
"In 2017, the Chickasaw Nation was fortunate enough to acquire the fort from the Oklahoma Historical Society and we're going to continue the restoration efforts," Governor Anoatubby said. "We are very fortunate to have this property and we welcome thousands of visitors for tours, reenactments and events.
"Placing this land in trust is important for us. It will ensure that it is preserved for our children and grandchildren," Governor Anoatubby said. "We appreciate the U.S. Department of the Interior, the Bureau of Indian Affairs and all involved in the process. We appreciate those who have overseen and protected it."
Diane Jobe, Chickasaw Agency superintendent of Eastern Oklahoma Region Bureau of Indian Affairs, was present for the signing.
"On behalf of the Eastern Oklahoma Region and the Chickasaw Agency, we want to congratulate the Chickasaw Nation on this historic acquisition," Superintendent Jobe said.
The land was formerly in fee status and therefore under state jurisdiction. Governor Anoatubby said the numerous arduous steps of placing it in trust now gives the Chickasaw Nation jurisdiction.
Putting property in trust means it is actually in the name of the United States of America, held in trust for the Chickasaw Nation. That transitions it to federal property in much the same way Tinker Air Force Base, Fort Sill or the Chickasaw National Recreation Area are.
In the case of Fort Washita, the United States government leaves it in the hands of the Chickasaw Nation to manage.
Fort Washita is located within the Chickasaw Nation 13 miles east of Madill or 16 miles west of Durant, Oklahoma, at 3348 State Road 199.
---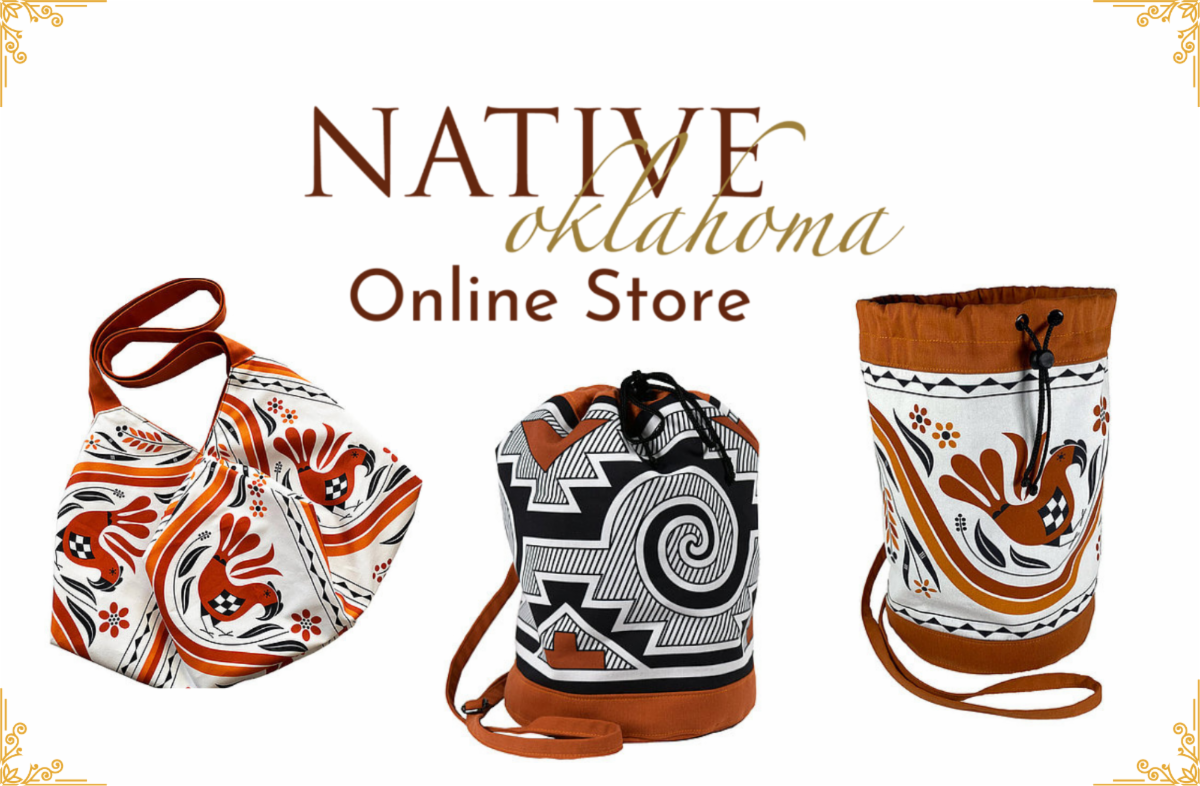 ---
Cherokee Nation celebrates expansion of Cherokee Film Studios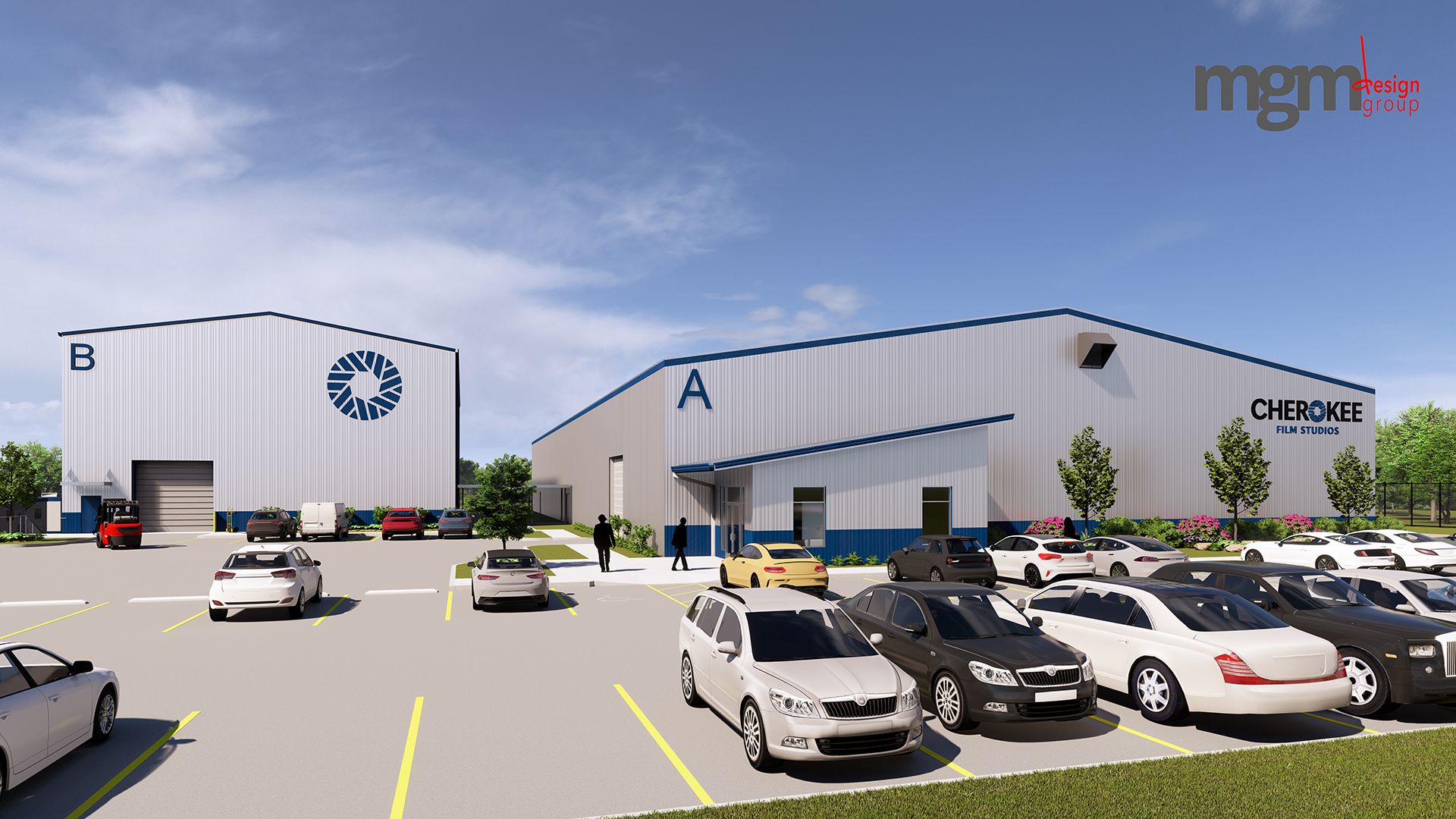 Tribe breaks ground on second soundstage at Owasso campus
OWASSO, Okla. — Cherokee Nation and its businesses are celebrating the expansion of Cherokee Film Studios. The tribe recently broke ground on construction that will bring an additional 10,000-square-foot soundstage and more to its Owasso campus.
"The film and television industry is a forever industry within our reservation. Cherokee Film remains on the leading edge of it because its leadership and staff are working every day to keep it that way," said Cherokee Nation Principal Chief Chuck Hoskin Jr. "As we increase infrastructure, such as we're celebrating today, we are fueling the growth and expansion of this exciting industry that will help drive an economic boost for our communities, create new quality jobs and bolster our talented citizens and small Native-owned businesses alike."
The expansion of Cherokee Film Studios, Owasso Campus is expected to be completed in early 2024. The tribally owned production facilities will soon include a second soundstage featuring 10,000 square feet, a 35-foot ceiling, full soundproofing to cinema standards, a modular truss system with chain hoists, a hair and makeup room, a multipurpose/flex space, restrooms, 14-foot bay doors for load-ins and RV hookups for production trailers.
"In pursuit of our longtime mission of growing the tribe's economy, our company invests in the success of Cherokee Nation through new and diverse opportunities across the globe," said Chuck Garrett, chief executive officer for CNB. "The rapid and continued growth of Cherokee Film is an excellent example of our commitment to continually finding new ways to diversify our efforts so that we can provide even more funding and resources for our fellow Cherokee citizens while remaining a positive community partner for our state."
The ongoing construction will also bring changes to the tribe's current facility including a new lobby and waiting area for clients, a construction mill space equipped with cyclonic air filtration system, a multipurpose/flex space, production offices and conference rooms, wardrobe and storage spaces, an audio recording suite, a catering kitchen and an additional greenroom.
"This is an excellent illustration of our commitment to fulfilling the infrastructure needed to help grow the state's burgeoning film industry," said Jennifer Loren, senior director of Cherokee Film. "The expansion of Cherokee Film Studios, Owasso Campus will answer the region's need for purpose-built professional facilities while simultaneously providing an industry-leading space for Cherokee Nation to create our own productions at the highest level possible."
Cherokee Film Studios, Owasso Campus is the first of its kind in Oklahoma and Indian Country, including its current 27,000-square-foot facility featuring state-of-the-art xR, or extended reality, virtual production LED volume studio crafted with industry-leading software and hardware technologies.
It is located less than 20 minutes from the Tulsa International Airport on more than 4 acres within the Cherokee Nation Reservation. The campus currently includes 14,000 square feet of dedicated virtual production and practical studio space with accompanying edit suites, a control room, a pro-grade audio booth, crew and client lounges, as well as hair and makeup facilities to meet the growing needs of production in Oklahoma.
Cherokee Film aims to become a global production hub at the center of the film, TV and entertainment industry that champions diversity and inclusion for underrepresented voices.
---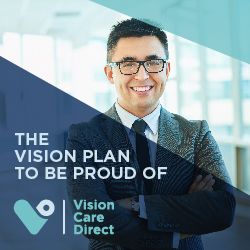 ---
ICWA ruled constitutional by U.S. Supreme Court
By: Tina Bridenstine and Rachel Maker, Citizen Potawatomi Nation Public Information Department
In 2022, the states of Texas, Louisiana and Indiana, as well as individual plaintiffs, challenged the constitutionality of the Indian Child Welfare Act (ICWA). The U.S. Supreme Court upheld the constitutionality of the act in a 7-2 vote, June 15, 2023. Citizen Potawatomi Nation staff recently weighed in on the decision and how it affects the Tribe.
History
Congress enacted ICWA in 1978 in response to decades of state officials and private parties removing Native American children from their families and culture at an alarmingly high rate.
CPN Tribal Attorney George Wright explained Congress decided to enact ICWA with care and forethought.
"It was based on trying to correct or ameliorate or just arrest decades of deliberate federal action to try to discriminate against Native people, to try to separate children from their parents, culture, home, or the place where their relatives are, deliberately and on purpose," he said.
Wright's explanation shows how ICWA helps ensure that Native children stay connected to their tribes, despite the long history of discrimination against Native people.
2023 ruling
The Haaland v. Brackeen case began when the Brackeen family adopted a Navajo boy. However, Navajo Nation interposed the adoption and wanted to place the Native boy with a Native family. As a result, one of the arguments made in the case was that ICWA violated the right to equal protection under the law, which prevents government discrimination based on race and gender. ICWA gives Native American families preferential treatment in child custody cases, and the Brackeen family felt ICWA was racially discriminatory against non-Native people who want to adopt a Native child.
"Nowhere in the history of American law has Native or non-Native status been considered a racial classification. It's a citizenship classification," said Wright, explaining that Native American tribes are sovereign government entities.
The Supreme Court's decision to uphold the constitutionality of ICWA is a major victory for Native American children and families.
In a concurrence to the opinion, U.S. Supreme Court Justice Neil Gorsuch wrote that the Court's decision "safeguards the ability of tribal members to raise their children free from interference by state authorities and other outside parties."
The decision reaffirmed the importance of ICWA in protecting the best interests of Native American children and ensuring that they can maintain their cultural heritage.
"We now have a pretty great success rate in drastically reducing the number of kids that are removed from homes or removed in a permanent way, and of connecting with family members or other tribal members who are willing to step in and help where parents are struggling," Wright explained.
FireLodge
CPN's FireLodge Children & Family Services handles all adoption and foster care cases involving Potawatomi children who are enrolled or eligible for enrollment, regardless of where they live in the United States. Once a case transfers to a Tribal court setting, Citizen Potawatomi Nation follows their own Tribal code.
"It is actually really unique in that the placement preferences differ a little bit than ICWA," Director of FireLodge Children & Family Services Ashlee May explained. "So, we actually hold our Citizen Potawatomi family to a higher placement preference."
The Tribal code prioritizes family for Tribal children and seeks to maintain the child's connections to extended family, Tribe and other Native American families. If the family is not a good fit for the child, they look to Tribal foster homes approved by the CPN Foster Care & Adoption Program.
FireLodge has met with adversity while protecting Tribal children. For example, they have received racist comments from non-Native people. They have also faced not being invited to out-of-state court hearings while awaiting the Supreme Court decision. However, the staff at FireLodge hope to see an immediate effect in their cases following the ICWA ruling.
"Equity is something that we advocate and fight for every single day in our cases across the United States," May said.
She hopes that ruling ICWA constitutional will "negate future litigation surrounding it."
While CPN and FireLodge still face challenges in their cases, May said the Supreme Court ruling is "a huge win for Tribal children, Tribal families, Tribes in general."
For more information about FireLodge, please visit cpn.news/firelodge. To read the full ICWA decision, please visit cpn.news/ICWAdecision. Learn more about National Indian Child Welfare at nicwa.org.
---
Apple Original Films announces Oct. 20 as new worldwide release date for 'Killers of the Flower Moon'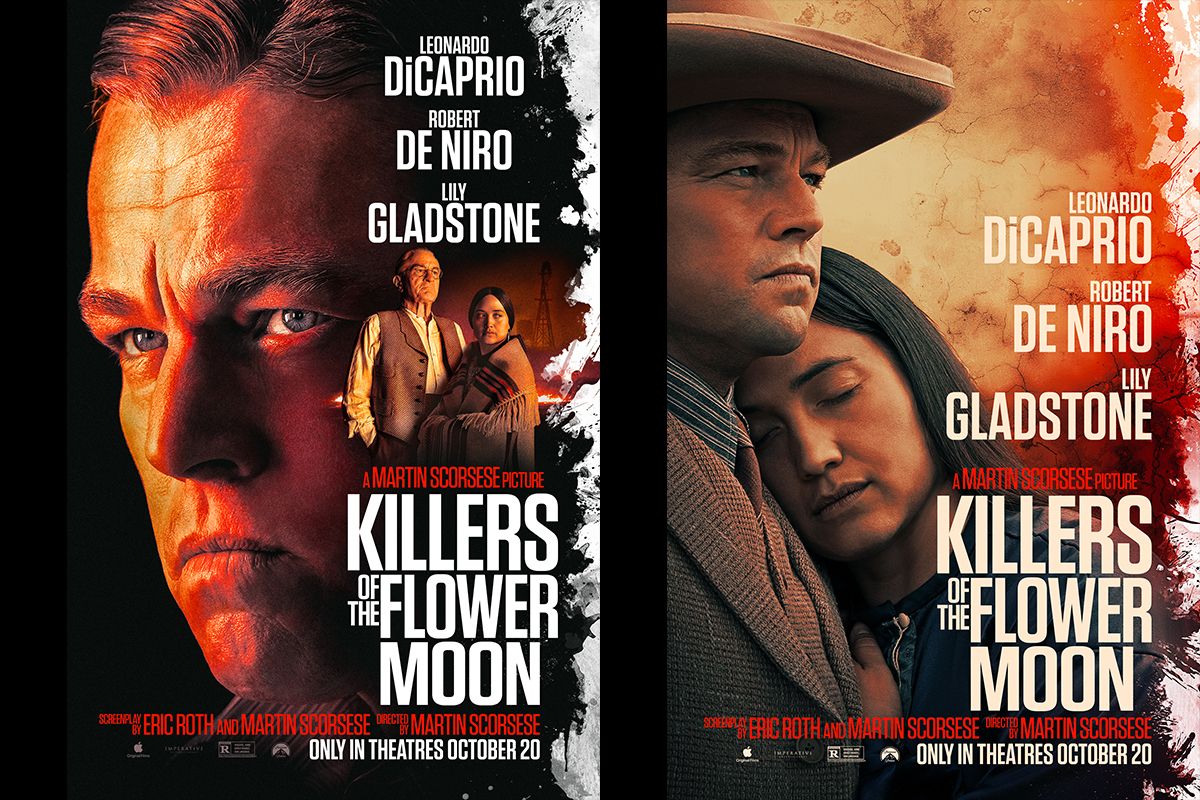 Apple Original Films unveils key art for Martin Scorsese's highly anticipated feature film
Written by Osage News Staff
On the heels of its celebrated debut at the Cannes Film Festival, "Killers of the Flower Moon" will play wide in theaters globally, in partnership with Paramount Pictures, ahead of its debut on Apple TV+.
Apple Original Films unveiled the key art today for Martin Scorsese's highly anticipated "Killers of the Flower Moon," and announced the film will open worldwide, in partnership with Paramount Pictures, on Friday, Oct. 20.
Following its global theatrical run, the film will debut on Apple TV+. Starring a cast led by Leonardo DiCaprio, Robert De Niro and Lily Gladstone, the film premiered earlier this year at the 76th Cannes Film Festival, where it was met with broad critical acclaim and an extended standing ovation.
The wide theatrical release of "Killers of the Flower Moon" will also include IMAX® theatres, for which the film will be digitally re-mastered into the image and sound quality of The IMAX Experience® with proprietary IMAX DMR® (Digital Re-mastering) technology. The crystal-clear images, coupled with IMAX's customized theatre geometry and powerful digital audio, create a unique environment that will make audiences feel as if they are in the movie, according to an Apple Original Films news release.
Directed by Scorsese and written for the screen by Eric Roth and Scorsese, based on David Grann's best-selling book of the same name, "Killers of the Flower Moon" is set in 1920s Oklahoma and depicts the serial murder of members of the oil-wealthy Osage Nation, a string of brutal crimes that came to be known as the Reign of Terror. The film stars Leonardo DiCaprio, Robert De Niro, Lily Gladstone, Jesse Plemons, Cara Jade Myers, JaNae Collins, Jillian Dion and Tantoo Cardinal.
Hailing from Apple Studios, "Killers of the Flower Moon" was produced alongside Imperative Entertainment, Sikelia Productions and Appian Way. Producers are Scorsese, Dan Friedkin, Bradley Thomas and Daniel Lupi, with DiCaprio, Rick Yorn, Adam Somner, Marianne Bower, Lisa Frechette, John Atwood, Shea Kammer and Niels Juul serving as executive producers.