$60 Billion Might Cover It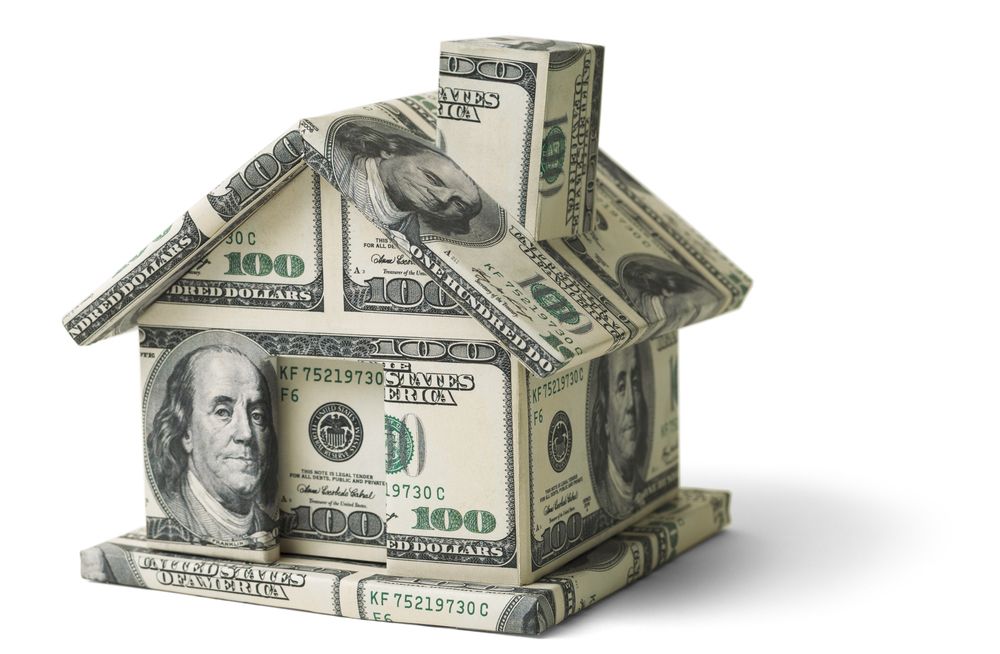 by Mark Fogarty
How much money would it take to solve the Native American housing crisis?
That is one tough question. Tribal Business News took a crack at estimating it, and we also asked several Native housing leaders to give a ballpark figure.
The short answer: Anywhere between $30 billion and $60 billion.
Start with the number of housing units needed. In 2017, the federal Department of Housing and Urban Development said there was an immediate need for 68,000 new or rehabbed housing units in Indian Country, to replace deteriorated housing and to eliminate chronic overcrowding. But that data was from surveys taken between 2013 and 2015. It also did not include Native Hawaiian housing needs, though it did include Alaska Natives.
The Native American population grew handily over the past decade, so that 68,000 number is almost certainly too low. An estimate of 75,000 needed housing units would probably also be on the conservative side. 100,000 units would be a reasonable estimate.
Some factors have to be taken into consideration. First, rehabs are less expensive than new construction. HUD estimates the need for these two categories at a 50-50 split. So while reservations are notoriously expensive to build on, the high proportion of rehabs would actually bring the average cost per unit down.
Robert Gauthier, former executive director of the Salish & Kootenai Housing Authority in Montana, estimates the average cost per unit at $200,000. At that rate, the 100,000 units needed in Indian Country would cost about $20 billion. But that number doesn't include the cost of infrastructure such as roads, utilities, and water and sewer lines, which often need to be built along with new construction.
Another important factor is the split between multifamily housing and single-family homes. Multifamily units cost a lot less apiece than single-family homes. However, many Indian families want their own home and property — and one thing most reservations do have a lot of is land. So the split here would favor single-family homes, probably by a wide margin. Thus, the lower per-unit cost of apartment projects would not bring down the total by as much as rehabs do.
These numbers probably also exclude trailers, a popular mode of Indian housing, since they are built off-reservation and then driven in, not built on site. But they remain an ever-present source of Indian housing.
Travois, the Kansas City-based developer of Low Income Housing Tax Credit housing in Indian Country, says it has been responsible for 6,000 units of new housing, both single-family rentals and multifamily developments, at a cost of $1.2 billion, an average of $200,000 per unit.
But the company says building costs have increased markedly in the past five years. After factoring in the differing costs of new construction, rehabs, and multifamily units, it estimates an average unit would cost $433,000 — so filling a need for 100,000 units would come to $43 billion.
Then Travois points out that for the newly built units, substantial infrastructure costs would be incurred. It estimates those at $3 to $9 billion.
For Native Hawaiians, HUD reported in 2017 there were 22,000 applications for leases on Native Hawaiian homelands, which are trust lands quite similar to reservations. That number has since increased to between 23,000 and 28,000.
Robin Danner, senior policy advisor to Hawaiian Gov. Josh Green, said an average three-bedroom house on Hawaiian trust land goes for $450,000. For 28,000 units, that would be about $12.6 billion.
So the cost to house all Natives and to build them roads and water and sewer lines probably ranges from $30 billion at the low end to more than $60 billion at the high end. Somewhere not far from what Elon Musk paid for Twitter.
—Estimates provided by Tribal Business News, Robert Gauthier, Robin Danner, and David Bland.
---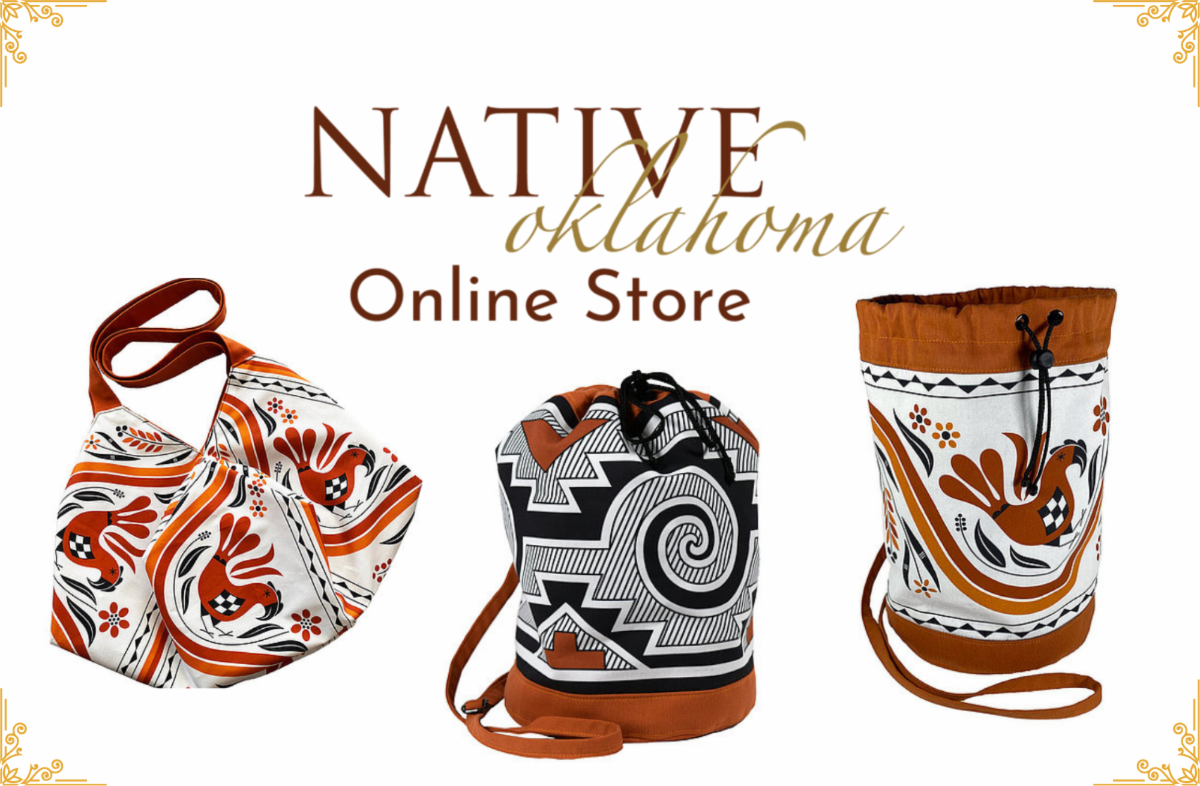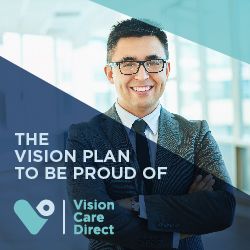 ---
The Chickasaw Nation Makes Anchor Investment in Private Capital Investment Firm Good Springs Capital

Investment in Good Springs Capital Expands Chickasaw Nation's Diversification Efforts
ADA, OK - The Chickasaw Nation has made an anchor investment in a newly formed private investment firm, Good Springs Capital. The new firm will focus on investing in profitable founder and entrepreneur-led companies with high potential for continued growth. The move is a progression in the Chickasaw Nation's successful track record in developing gaming, hospitality, and healthcare business enterprises over many decades.
The investment in Good Springs Capital represents the next step in the Chickasaw Nation's investment capabilities, creating new revenue opportunities to develop and expand programs and services that benefit Chickasaw citizens and the broader community.
"The success of our Chickasaw Nation Department of Commerce in gaming, hospitality, healthcare, real estate, and manufacturing has transformed our tribal economy. This transformation has resulted in meaningful and impactful investments in education, health, housing, and cultural revitalization, and created thousands of jobs and expanded opportunities for Chickasaw citizens," commented Chickasaw Nation Governor Bill Anoatubby. "These successes have led to the partnership with the accomplished team from Good Springs Capital. Good Springs Capital will offer the management expertise and financial resources company founders and entrepreneurs need to take their businesses to the next level."
Good Springs Capital is led by Managing Partners David Van Geyzel and Udi Toledano, the former President & CEO and Chairman, respectively, of Alleghany Capital. Alleghany Capital, which owned a diversified portfolio of eight industrial, services, and consumer companies, was the private investment arm of publicly traded Alleghany Corporation before Warren Buffett's Berkshire Hathaway acquired it in October 2022.
Dan Boren, Secretary of Commerce for the Chickasaw Nation, noted "the timing is ideal for expanding our diversification efforts and capabilities. David and Udi's strategy of investing in well-managed growth companies complements our investment approach. Furthermore, Udi and David share our investment principles and philosophies and operate with integrity and a long-term view. With their experience and the Nation's support, we believe the investment in Good Springs Capital will be a key component of our sound diversification strategy."
"We are excited about the formation of Good Springs Capital and our strategic partnership with the Chickasaw Nation," said Van Geyzel. "We greatly respect the Chickasaw Nation's rich history and admire the visionary leadership of Governor Anoatubby and his associates, which has led to the Nation's impressive economic and investment accomplishments."
Van Geyzel continued, "We are also committed to offering Chickasaw citizens the opportunity to work with our firm and gain knowledge about the private capital investment business. Doing so will augment our internal talent pool as we expand our operation and grow our firm."
Toledano explained that "the name of Good Springs Capital is based on the original name of the area in Oklahoma where the Chickasaw Nation began to rebuild in the mid-1800s and is a symbol of resilience and determination, qualities Good Springs Capital looks for in the companies in which it invests." Toledano added that while its principal office is in New York City, Good Springs Capital will invest in companies with headquarters across the United States, with experienced and innovative management teams and a strong passion for continued growth within their industries.
Van Geyzel pointed to an investment in Oklahoma City-based W&W|AFCO Steel in May 2017 when they were at Alleghany Capital as an example of the types of companies the firm seeks for investment.
"Having successfully grown our family business for decades, we reached a point where it made sense to bring in a financial partner to help fund our next stage of growth, particularly a large transformational acquisition," commented Rick Cooper, President and Chief Executive Officer of W&W|AFCO Steel. "We could not have found better partners than David and Udi. Being a long-time member of the Oklahoma City community, I also have tremendous respect for the strong leadership of the Chickasaw Nation, particularly Governor Anoatubby and Secretary Boren. I am happy to hear about the new venture and wish Good Springs Capital and the Nation success in their new partnership."
About The Chickasaw Nation
With more than 77,000 citizens, the Chickasaw Nation is a democratic republic with executive, legislative and judicial departments elected by its citizens. The treaty territory of the tribe includes 7,648 square miles of south-central Oklahoma and encompasses all or parts of 13 Oklahoma counties. The Chickasaw Nation contributes billions to the Oklahoma economy annually and employs nearly 14,000 workers. Business revenues provide the majority of funding for more than 200 tribal programs and services, such as health care, housing and education for Chickasaw citizens and First Americans.
---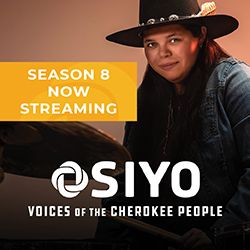 ---
How Osage people are shaping their own story before release of 'Killers of the Flower Moon' film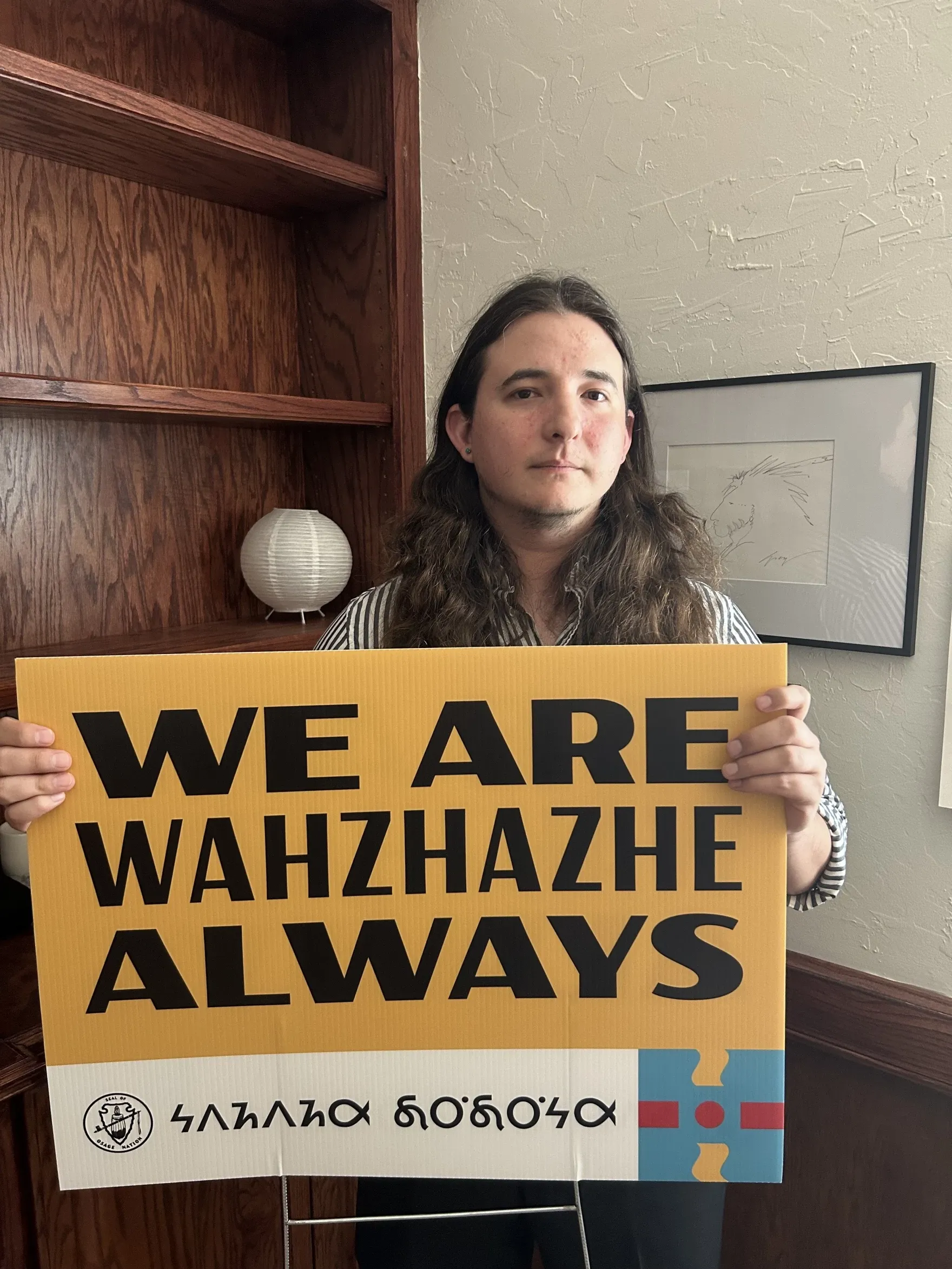 Killers of the Flower Moon, the nonfiction book by David Grann about the Osage murders, has been made into a movie by director Martin Scorsese. Over the weekend, it made its Oklahoma debut for some Osage citizens.
by Allison Herrera
Henry Roanhorse Gray has had a knot in his stomach for the last five years. But he's finally feeling some relief.
"We're going to see what this movie's actually like," Roanhorse Gray said.
The movie he's talking about is Killers of the Flower Moon and that five-year knot is referring to the time between now and when he first heard the book by David Grann was being made into a movie.
Since the release date, Apple, the company behind the film, has teased fans with photos and trailers. A new full-length trailer dropped last week featuring some of the Osage cast, including Everett Waller, who is the chairman of the Osage Minerals Council.
Roanhorse Gray hasn't seen the movie yet. But, he's nervous, and rightfully so.
"My hope is that the movie's well done and that what can come next is a renewed interest in the history of the United States in terms of its treatment of Native Americans," he said
Roanhorse Gray works for the Osage Nation's communications department. Among his artworks by Osage artists, whiteboards and photographs are a stack of yard signs that read "Wahzhazhe Always" — a campaign he worked to run alongside the film.
"Wahzhazhe Always is like a unifying call for Osage in Oklahoma, Osage is in California, Osage is everywhere that we are a united people under that majority name and that our ancestors fought for us to be here, and we are here, and we should be proud of that," Roanhorse Gray said.
His dad is Jim Gray, the former Principal Chief of the Osage Nation, and his great-great-grandfather is Henry Roan, who was murdered by one of William Hale's henchmen. It's depicted in the movie and was written about in the book. He said people have asked him about it.
"'Do you know about Henry Roan? Like, you guys share a name. You must know about him,'" Roanhorse Gray recounted.
He knew people's questions came from a good place, even though they may seem out of touch.
"They're curious, they're interested, and they want to find that connection with me. And that's all fine," said Roanhorse Gray.
Russ Tallchief also works for the Osage Nation, and had a bit part in the film. His great aunties are Marjorie and Maria Tallchief, who were world-famous ballerinas in the 1920s from Fairfax.
His scene in the movie nods toward them.
"We danced the Charleston," Tallchief said, referring to a dance scene and party that takes place in the middle of the movie. "I got to rub boots with Leonardo DiCaprio, literally, as he was walking through. I think I might have kicked him a little bit accidentally while I was dancing because we danced hard."
When he heard the movie was going to be made, like many others, he had concerns about how some of the murders would be portrayed.
"I think that this story does not need to be told graphically," Tallchief said. "I think that due to the fact that we are all survivors of that period, that there's still a lot of sensitivity about what happened."
---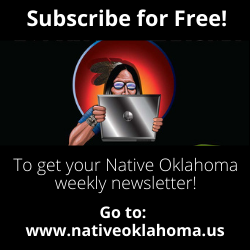 ---
Ribbon Skirt Fashion Show showcases Cherokee ingenuity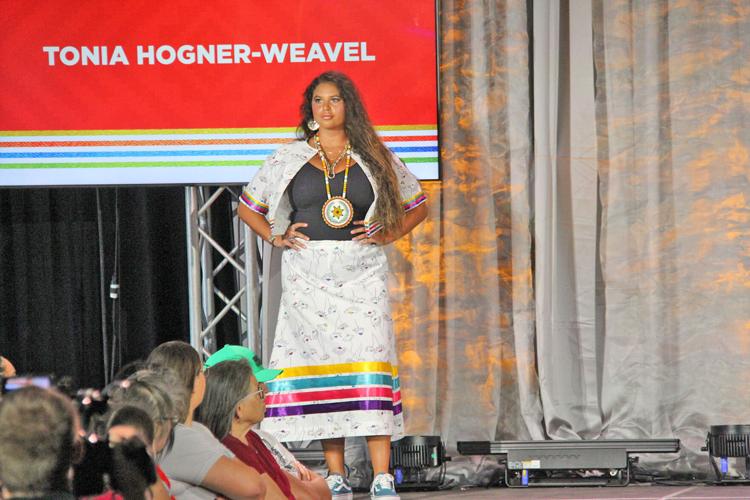 by Lindsey Bark
VINITA – On July 1, the Cherokee Nation Anna Mitchell Cultural and Welcome Center hosted the first Ribbon Skirt Fashion Show featuring 28 models wearing designs by seven Cherokee textile artists.
Though it is not specific to one tribe, the evolution of the ribbon skirt in Cherokee culture stems from the wrap skirt, which was originally made from deerskin, mulberry plant fibers and wool. As time progressed, so did the skirt into what is seen today among different tribal nations.
The full-scale show honored the textile artists by showcasing their work, each entering four different pieces.
Styles in the show included utilitarian-inspired clothing by Cindy Evans, designs that advocate for Indigenous issues and history by Jennifer Thiessen, creating with a purpose by Shadow Hardbarger, recreating the ingenuity of Cherokee people by Cherokee National Treasure Tonia-Hogner Weavel and a showing of the Cherokee perspective by Kenny Glass.
"We chose our artists, and we cultivated them based off of, really, their work and their history, what they're doing in our communities to promote textile art as well as what they're doing to help the community," Talisha Lewallen, Cherokee Nation Businesses manager of cultural programs and events, said.
Cherokee artist Eva Cantrell has been working in textiles since she was a little girl, learning from her mother and sewing clothes for her Barbie dolls. As she got older, she learned how to create clothing and became interested in the ribbon skirt about two years ago.
"There's so much you can do with two yards of fabric and some ribbon, and I love it," Cantrell said. "I love being able to put my creativity out there, and I love that it makes people happy to be able to wear these skirts."
Cantrell is an award-winning artist also known for her work in ceramics and basketry. Being selected for the fashion show meant she was able to showcase her work with pieces including a flat-reed-basket-pattern skirt, a removable lace overlay skirt, a vest and pant set and mother and daughter matching skirts.
"This is such an opportunity for the Cherokee textile artists to shine" Cantrell said. "This is the first time we've really had something like this, and I think this is going to boost our popularity among just the public in general. I've already got people asking me to be models for next time."
Julie Perkins also grew up learning how to sew from women in her family. Learning how to make ribbon skirts in the last few years, Perkins said it was important to her that the skirts she makes are representative of the Cherokee culture. She includes basket patterns and Cherokee symbolism in the designs of her clothing.
"I'm thinking if we're going to do this, we need to represent our tribe," she said.
Being selected for the show, Perkins said she was initially in disbelief.
"I was like are you sure you have the right person?" she said. "I grew up seeing Tonia's (Hogner-Weavel) tear dresses. If you would have told me back then that I would be in a fashion show with her, I would have told you, you were wrong because I would have thought I will never be on that level. So, for me to be able to share this experience with all of these so talented textile artists is a dream come true."
Perkins pieces in the show included a fire-color skirt with a white buffalo, a double-headed woodpecker skirt that pays tribute to the Cherokee Language Master Apprentice Program, a black and copper skirt that pays homage to the original wrap skirt worn by Cherokee women and a formal skirt detailed with basket patterns and butterflies.
"I think it is so awesome for all of us textile artists to have a place to showcase art. I think a lot of times we're kind of pushed behind because we have so many other talented artists in different genres like painting and drawing and things like that. I think it is so awesome that this has been done, and honestly, I hope that it inspires more people," Perkins said.