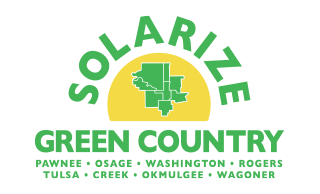 New Local Coalition Selects Installer Partner Via Competitive Bidding;
Free Signups for Group-Buying Discounts Under Way
TULSA — A newly formed coalition of local organizations is set to publicly launch Solarize Green Country, a unique community-based campaign that makes solar energy and battery storage more affordable for homeowners, businesses and nonprofits in Green Country.
Solarize Green Country offers an opportunity to install solar energy infrastructure at your home or business at discount prices achievable through bulk buying along with others in the eight-county region. The more purchasers, the lower the total price is reduced for an installed renewable energy system.
The campaign's launch event will take place on Tuesday, April 11 at Circle Cinema, 10 S. Lewis Ave., Tulsa.  This special free event – open to the public – will include a reception and sustainability showcase beginning at 6 p.m. The Solarize program will begin at 7 p.m.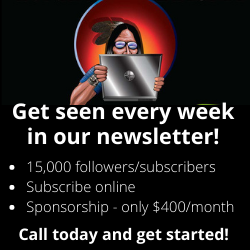 The launch event will include:
Representatives from the coalition of local organizations who conceived of and support Solarize Green Country;
Specialists in solar energy from the locally chosen installer company selected through competitive bidding;
Information about the benefits of solar energy and battery storage as well as how pricing will work in the campaign; and
How local homeowners and businesses can enroll for a free, no-obligation assessment of their property through Solarize Green Country.
Solarize Green Country sought competitive bids from solar-energy design and installation companies seeking to become the campaign's installer for a time-limited 2023 group-purchasing program. The community-based group-purchasing program is aimed at making solar energy, battery storage and other related energy technologies more affordable and accessible for homeowners, businesses and nonprofits within Green Country.
Solarize Green Country is forged by a coalition of individuals and organizations in the Green Country region of Oklahoma dedicated to:
·         Raising awareness of local solar energy potential
·         Providing practical education and support
·         Reducing costs through group purchasing of materials and installation services
·         Paving the way for more local solar in the future
"The goal for Solarize Green Country is to simplify the process of purchasing solar power and help bring down individual property owner costs by buying solar energy together," said Gary Allison of the Ready for 100 Tulsa Campaign. "We are enthusiastic about launching a campaign to promote solar energy in our community based upon the support and involvement of multiple mission-aligned local organizations."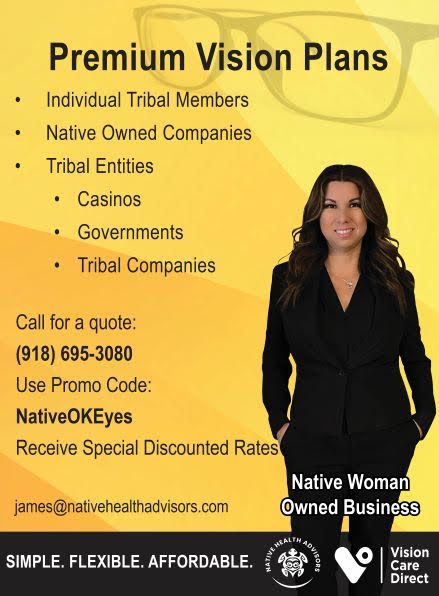 By creating volume discounts on materials and installation services, Solarize campaigns are driven by community group purchasing. The more participants who take part in purchasing, the greater the economic savings for all.
Following a rigorous evaluation process, the Solarize Green Country coalition selected Solar Power of Oklahoma (SPO) to provide local property owners with this volume purchasing opportunity. A representative from SPO and other local solar advocates will be among the participants in the special launch event.
"We are proud to partner with Solarize Green Country in fulfillment of its mission to reduce the cost of solar and make clean, sustainable energy more accessible," said SPO President J.W. Peters. "Our team represents a diverse group of outstanding technical specialists and dedicated crews backed by the foremost industry standards. Working together to meet Oklahomans' utility needs will extend the savings potential of solar to even more families throughout our state."
Solarize campaigns have been adopted in numerous communities around the country since their inception in 2009 as a method to help local residents achieve energy independence together. Solarize Green Country is the first such campaign of its kind in this area, which includes eight counties.
Solar energy can help to achieve energy independence and stimulate local economic growth. Going solar can also reduce energy costs and economic burdens. Among the new campaign's goals are to create a program for deeper cost reductions for a number of qualified low- and moderate-income residents to receive new energy systems that reduce their household energy costs.
"Solarize Green Country is a program that I am excited to be a part of. Solar is a great renewable resource," said Diana Askins, a volunteer representative of the Green Country Group of the Oklahoma Sierra Club Chapter. "By being involved with Solarize Green Country, we have an opportunity to help the environment and help ourselves by using group power for installation of solar panels and in lowering our energy costs. I'm looking forward to the progress we can make."
Solarize Green Country is now accepting advance registrations for the upcoming campaign. Interested residents may go to SolarizeGreenCountry.com to learn more about the program and sign up in advance for a free evaluation without obligation.  All solar and battery installations are expected to be completed by June 30, 2024.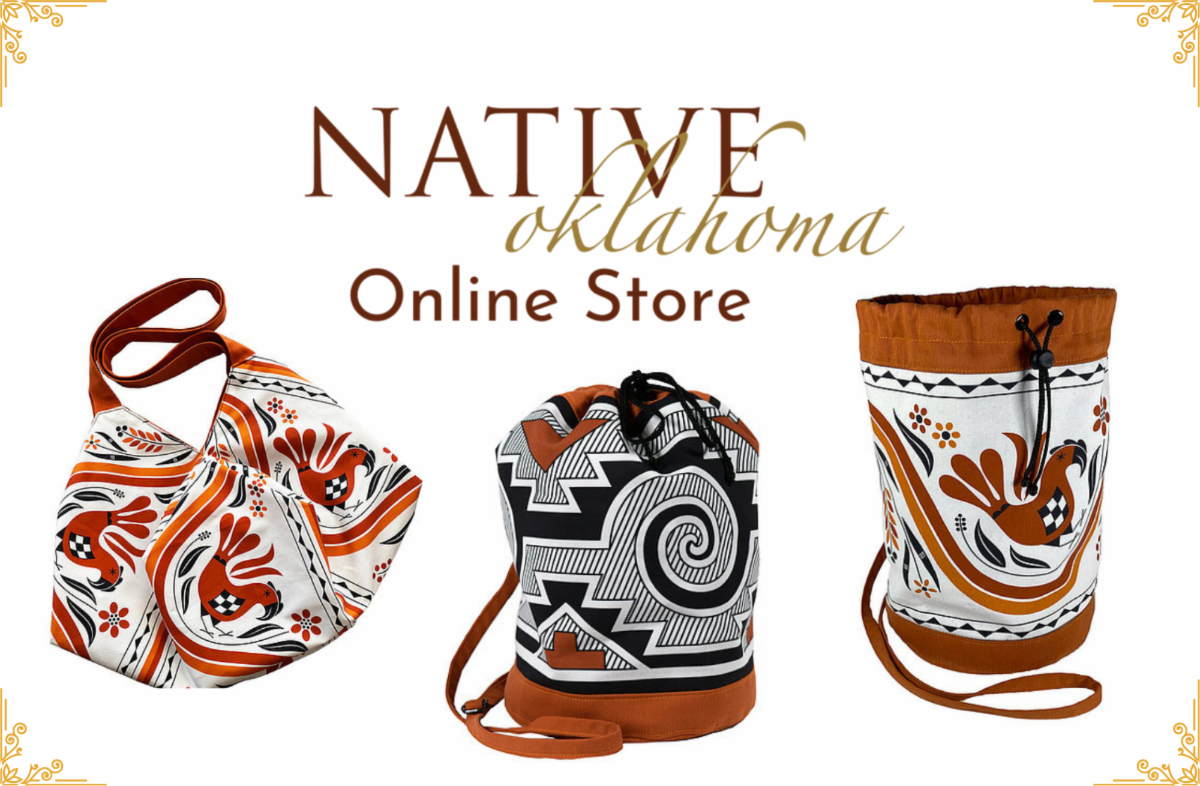 About Solarize Green Country: Solarize Green Country is a program promulgated by a public-private coalition developed among multiple area organizations: Ready for 100 Tulsa Campaign, Oklahoma Solar Association, Indian Nations Council of Governments, Oklahoma Renewable Energy Council, Real Good Food, Price Family Properties, Green Country Group of Oklahoma Sierra Club, Environmental Energy & Natural Resources Advocates, and Solar Crowdsource. Increasing energy independence via reducing the barriers and cost of solar-energy and battery-storage installations through the power of bulk purchasing is the objective of the campaign, which will launch in April 2023.