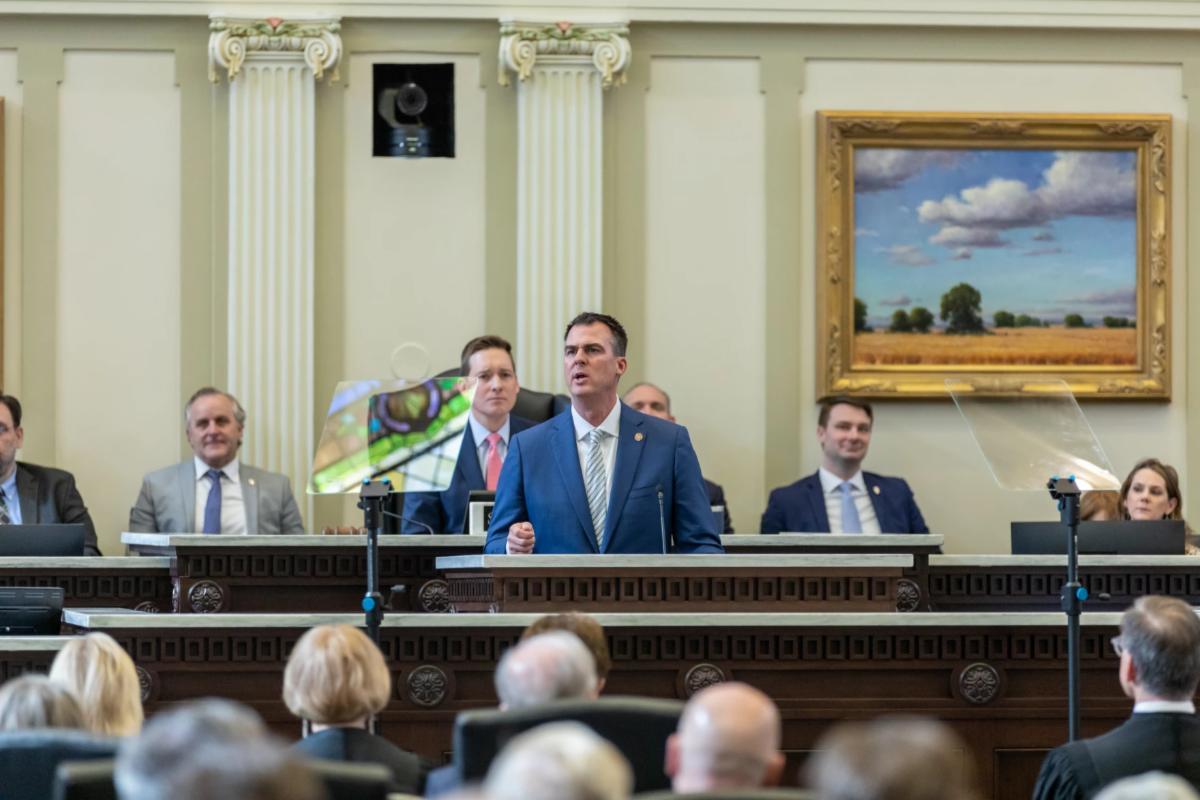 After nearly three years of tense relations with tribal leaders over the model gaming compact and the landmark Supreme Court decision in McGirt v. Oklahoma, Gov. Kevin Stitt didn't talk about Oklahoma's 39 federally recognized tribes during his annual State of the State address on Monday.
In the last couple State of the State addresses, Stitt has highlighted the landmark McGirt v. Oklahoma decision, saying that it was causing chaos for law enforcement and crime victims in Northeast Oklahoma.
That decision says Muscogee Nation's reservation was never disestablished and that the tribe has criminal jurisdiction in its boundaries. The ruling has since grown to also apply to five other tribal nations, including the Cherokee Nation.
Cherokee Nation Principal Chief Chuck Hoskin Jr. attended Monday's address and says he appreciates the governor's new tone, even if he didn't talk about tribal nations.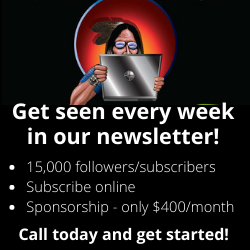 "Education, infrastructure and health care — I think those are opportunities to touch upon that any governor of the state of Oklahoma could touch upon the relationship between the tribes in the state and how it's positive," Hoskin Jr. said. "Those are the kind of opportunities I'd like to see Governor Stitt take in the future."
Before his inauguration for a second term, Stitt reached out to a number of tribal leaders, inviting them to the ceremony asking for a fresh start after nearly three years of tense relations. Hoskin Jr. was one of those Stitt reached out to. He said the conversation was brief and cordial.
"I think it is a new era," said Hoskin Jr.
Stitt also talked about training workers for the future — some tribal nations in Oklahoma are already doing that. On Tuesday, the Cherokee Nation broke ground on a new career readiness center that offers training in the construction field such as electrical, plumbing, masonry and HVAC. The Cherokee Nation Building Trades Program will also house the tribe's high-voltage lineman training program and fiber technician training program, among others.
Hoskin Jr. said the Cherokee Nation has invested $29 million in career readiness programs — like the building trades program — and sees that as an opportunity to partner with the state.
"There's an example where the governor's administration and tribal leaders, including myself, could set some of the other really important issues of sovereignty aside and talk about what we can do to build up the workforce. So I think there's opportunity there," Hoskin Jr. told KOSU.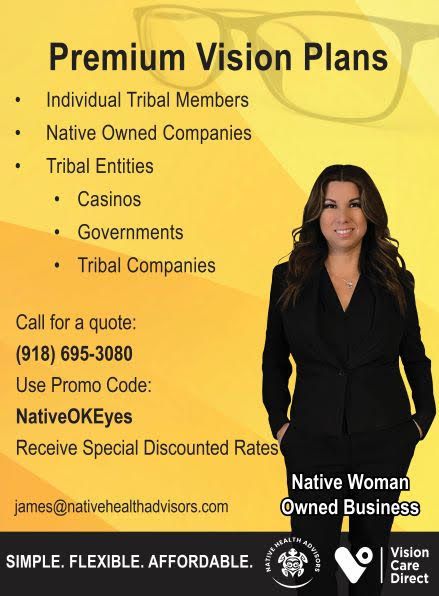 Stitt also said he wanted to make Oklahoma one of the best states to attract businesses. He touted the presence of Amazon, Google and American Airlines, among others.
A report issued last year touted another job creator: tribes.
The Oklahoma Tribal Finance Consortium's report detailed the impact tribal economies have on the state — not just in gaming, but in health care. The 2022 report said that tribal nations employ more than 54,000 people and have a $2.6 billion impact.
Kyle Dean, the director for the Center for Native American and Urban Studies at Oklahoma City University, co-authored the tribal impact report. He said it would be hard to ask any company to relocate to a city in rural Oklahoma like Durant, and then ask them to give large amounts of money to the city and Bryan County for school districts, health care, infrastructure like roads and bridges, job training and scholarships.
"Think about any company in the United States that would say, yes, we will do all of that and locate in Durant, Oklahoma. There's not one," said Dean. "And that's essentially what I just described, is what the tribes do in communities throughout the state and have been doing for years."
He says tribal nations provide the infrastructure, job training, health care and dollars to local schools, without tax incentives. He said it would be a different story if you asked any business to do that without offering something in return. Tribal nations, Dean said, go above and beyond.
"They're not moving, and they're not required incentives like they're the best case scenario for any state," he said.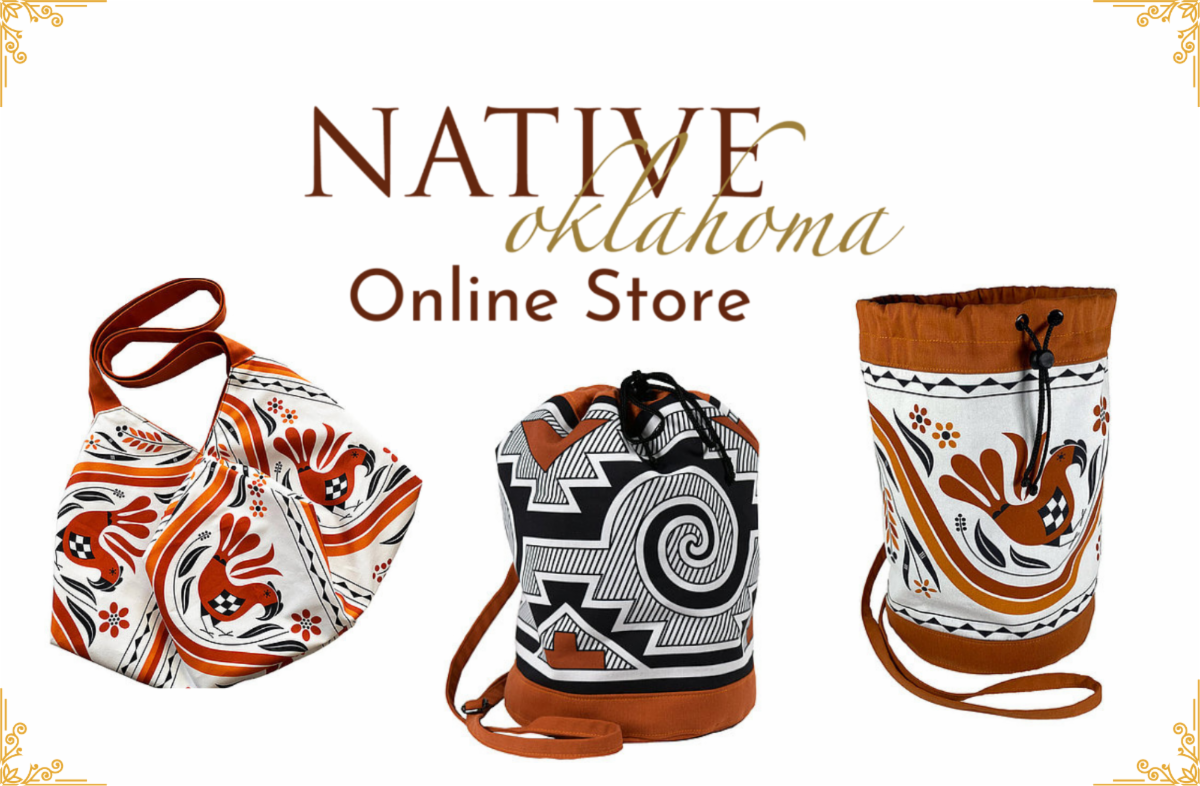 The issue of McGirt may be settled for the time being, but there are still things both tribal nations and Oklahoma need to work through. In the 2023 legislative session, the issue of sports betting is one that will require negotiation and communication if it is to pass. And, tribal nations and the state will still have to iron out issues of public safety under the Castro-Huerta v. Oklahoma ruling.
"I think for now, what we need to focus on is we know what the jurisdictional lines are under McGirt and under our treaties," Hoskin Jr. said. "And we just have to focus on the respective law enforcement agencies, prosecutors offices and our systems of incarceration working really well, because most Oklahomans and most Cherokee citizens, what they really care about is are they safe when they wake up every day? Do they feel safe when they go to bed at night, tuck their kids in, and if they make a call for help, will that help be there and justice be served?"