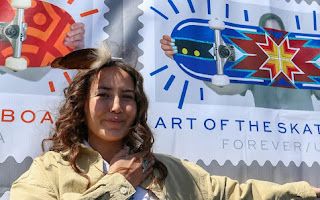 By Kylie Werner
Cronkite News
GLENDALE, Arizona – Navajo artist Di'Orr Greenwood got emotional while speaking at the unveiling of the skateboard stamp that she designed in collaboration with the U.S. Postal Service.
"This moment is very big for my community as it is the first stamp that means our Native and Navajo community are featured on a nationwide scale," Greenwood said. "When the youth see it and they see how far it brought me, they're going to pick up right where I left off and go even farther than I did."
The event at Desert West Skate Park on Friday was the first public showcase of the Art of the Skateboard Stamps, which are meant to honor the community and culture that skateboarding creates and to celebrate the inclusion of skateboarding in the 2020 Tokyo Olympics.
The four stamps were created by Greenwood, Crystal Worl, Federico Frum, who goes by MasPaz, and William James Taylor Jr., also known as Core222.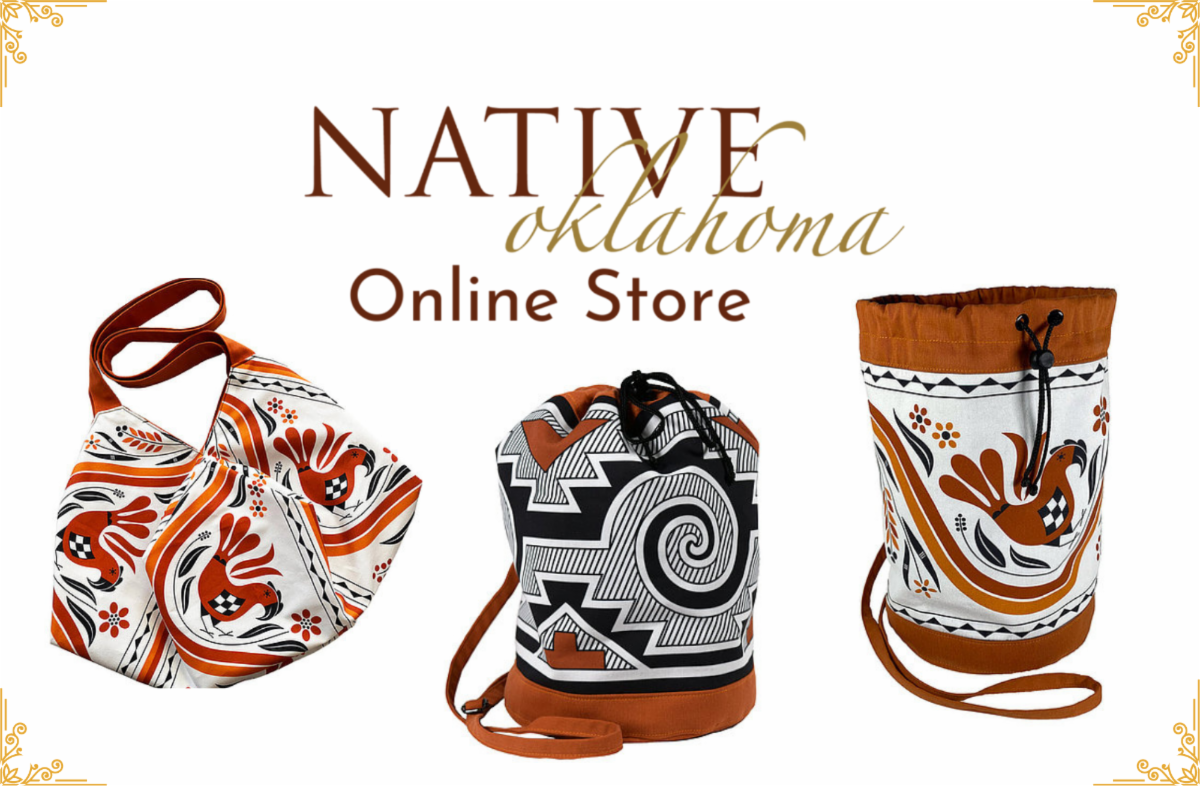 Each stamp is a picture of a skateboard deck with different designs that honor the artist's culture or heritage.
Greenwood, an Arizona native who now lives in LA, represented her Navajo culture through a turquoise-inlaid board with eagle feathers and stars important to her culture.
"I wanted to render something that had consistency in my life, and that was the early morning star and the evening star," Greenwood said. "I woke up and prayed to the morning star and then if I had a really horrible day, I would oftentimes seek to see the evening star and kind of vent out why I had a horrible day."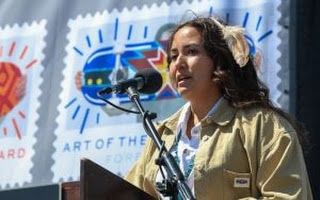 Greenwood also explained how eagles are respected in her community, especially within her family, as they can get to the heavens and also come back down to Earth. The USPS also has an eagle in its logo.
Greenwood said the opportunity to have her art showcased nationwide is important not only for her but for her community and other Native people.
"I'm using this opportunity and using this platform to do something great for my community," Greenwood said, noting that Native spiritual and artistic practices were once banned.
In addition to showcasing Native culture, Greenwood, who skateboards herself, said the stamps bring a positive light to the skateboard community.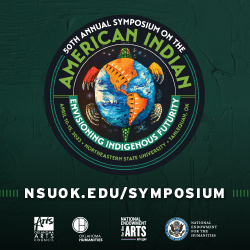 "It brings positivity to the practice of being a professional … skateboard athlete, and a lot of the time people don't really give credit to how skateboarding has helped communities and changed the mindsets of many people across the nation," Greenwood said.
Greenwood emphasized how she hopes that the Postal Service and its skateboard stamps will highlight the seriousness of skateboarding's debut in the 2020 Tokyo Olympics – which were actually held in 2021 because of COVID-19. Greenwood is also hoping it helps push forward the effort to build Olympic training facilities across Native communities throughout the United States.
"There is no lack of talent in our communities. It's just a definite lack of resources," Greenwood said of the need for training facilities on Indigenous land for skateboarding and other sports.
Greenwood picked up skateboarding when she was a teenager. She talked about seeing her younger brother practice skateboarding and wanting to do it. But she wasn't able to perform a kickflip or shove-it and got bullied for it, so she put it aside for other sports.
"I didn't pick skateboarding back up until I had moved from my reservation into the Phoenix area," Greenwood said. "I moved from the Navajo Reservation with select pavement to a city that was entirely paved and asphalted every which way, so I got really good at skateboarding."
Greenwood also works with different youth skateboarding groups to teach them safety.
"When I first started skateboarding, there wasn't a real foundation of letting you know how to practice skateboarding safely," Greenwood said. "There's a safety feature that needs to be looked at, and working with the kids and the younger kids just helps provide them longevity when they decide to really go into skateboarding."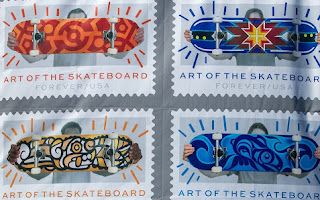 Greenwood has a website where she sells skateboards that she has built and other pieces that she has created.
"I see a lot of Native American designs that are being rendered in other parts of the world. They take our geometric design work and they're putting it on blankets, they're putting it on mass-produced items," Greenwood said. "I just felt it's important to make a company that's based in the United States and a design company that is responsible for actually putting forward quality design work and quality goods."
Greenwood believes that all of her artistic abilities have been inherited and that she is borrowing them for her time, and it will be her duty to pass them off to the younger generation.
"The ability that I have to do all this artwork and design, it's not mine, it belongs to my community and it belongs to the youth," Greenwood said.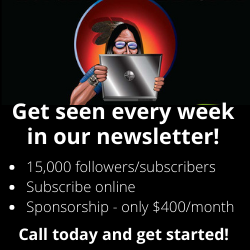 Other stamp artists
Worl created a blue-and-indigo skateboard deck with a salmon design that pays homage to her Tlingit/Athabascan heritage. The salmon is representative of abundance to the Indigenous people of Alaska and the northern Northwest Coast, according to Worl.
"I am excited to showcase this artwork because it's Northwest Coast formline design, which is from my tribe," Worl said. "Formline design comes from Tlingit, Haida and Tsimshian tribes, and it's really awesome to have an Indigenous artist given a platform to tell our story."
MasPaz created a design featuring what he referred to as the mystical jaguar of the Amazon, in honor of his Colombian heritage.
"Honoring the animals and the land of my country is always really important for me, I feel it helps me reconnect with my people," MasPaz said. "The jaguar is like a mystical creature that is believed to traverse like night and dark, and like life and death, and is a powerful and important being, but in reality is really threatened."
MasPaz emphasized conservation and making people more conscious of everything around them.
Core222, who was unable to attend the ceremony, created a vibrant red-and-orange graphic abstraction.
"These stamps are a celebration of the diverse and vibrant imagery, camaraderie and athleticism of skateboarding," Core222 said in a statement. "It was an immense honor and blessing to be a part of this project."
Cronkite News is a reporting project of the Arizona State University Cronkite School of Journalism and Mass Communication. Distributed in cooperation with Gaylord News and the University of Oklahoma Gaylord College of Journalism and Mass Communication.