72nd Indian Hills Pow Wow
July 28th-31st, 2022
Indian Hills Pow Wow Grounds, Oklahoma City, Oklahoma.
The Indian Hills Pow Wow in Oklahoma City is an exciting Native American gathering that is open and free to the public. Held in east Oklahoma City, The Indian Hills Pow Wow is one of the biggest Pow Wows in the Oklahoma City Metro and features hundreds of traditional Native American dancers from throughout the state and nation. This event features traditional dancing and competitions for all age groups. Visitors can purchase authentic American Indian arts and crafts and cheer on competitors in the horseshoe tournament. Indian tacos and other traditional foods will be available, as well as plenty of activities for children.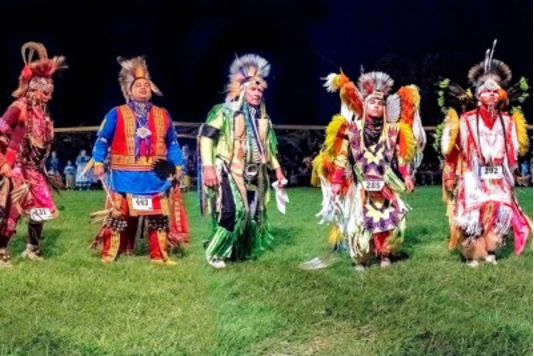 The official opening will be at 6:00 p.m. Thursday as Gourd Dancing begins, followed by the Grand Entry Thursday's celebration of dance contests. Be sure to attend this event.
For more information and location: Indian Hills Pow Wow Grounds 9300 N Sooner Rd Oklahoma City, OK 73101 Phone: 405-528-5026